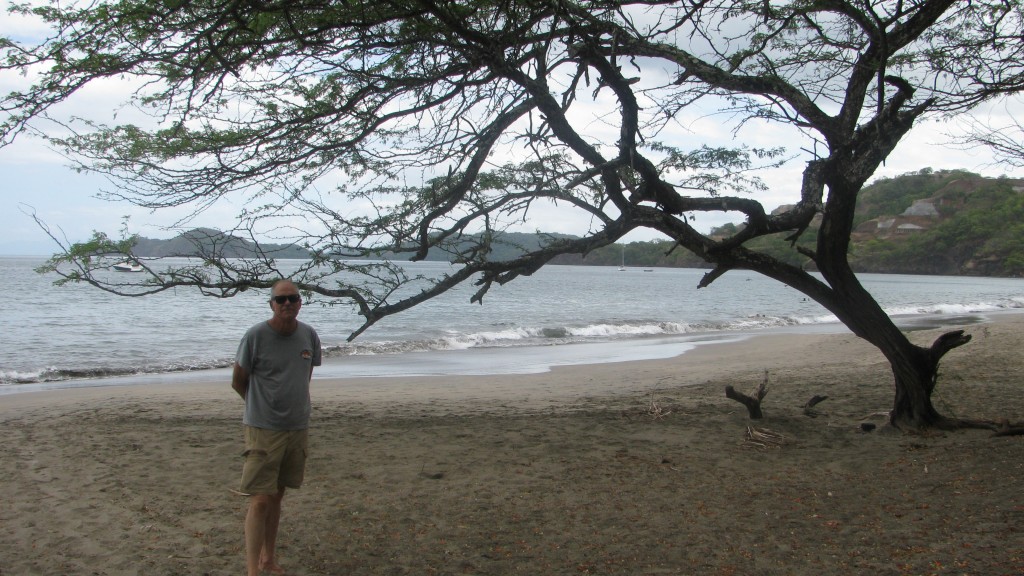 We went to some beaches on the Nicoya peninsula between Coco and Tamarindo. Neither one of us are really beach people, so after three days it was time to return to a cooler climate. There's not much to say. In general, I would say the beaches we saw, except Tamarindo, weren't nearly as touristy as we thought they would be. They are unspectacular, but quiet aned peopled mostly by locals. Maybe at one time there was more of a scene there, but now it seems the property bubble has burst and there are cheap digs all over to rent or buy. We rented a four bedroon house for $40/day. It was nice to spread out and have a kitchen to ourselves.
As I said, the beaches weren't spectacular. We did the walk along the edge of the water thing and went swimming once.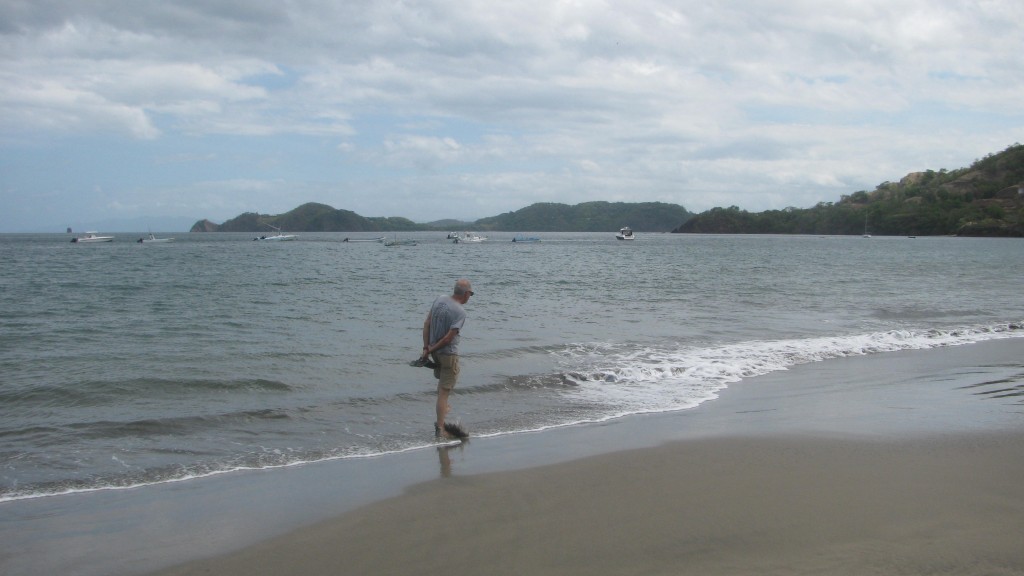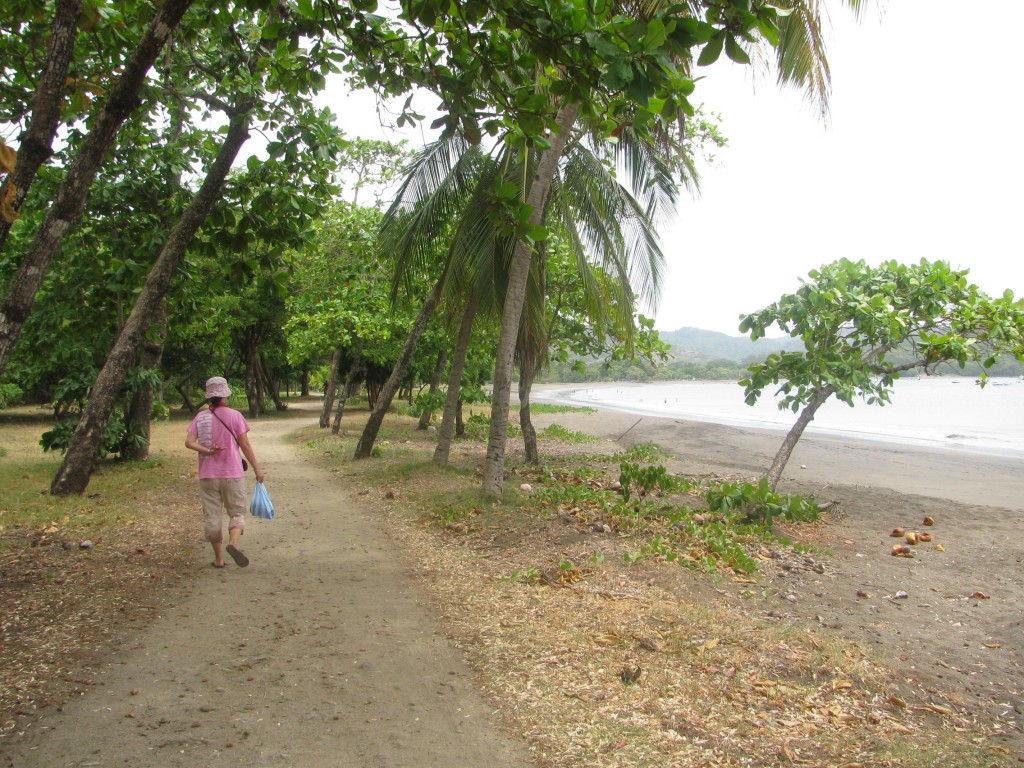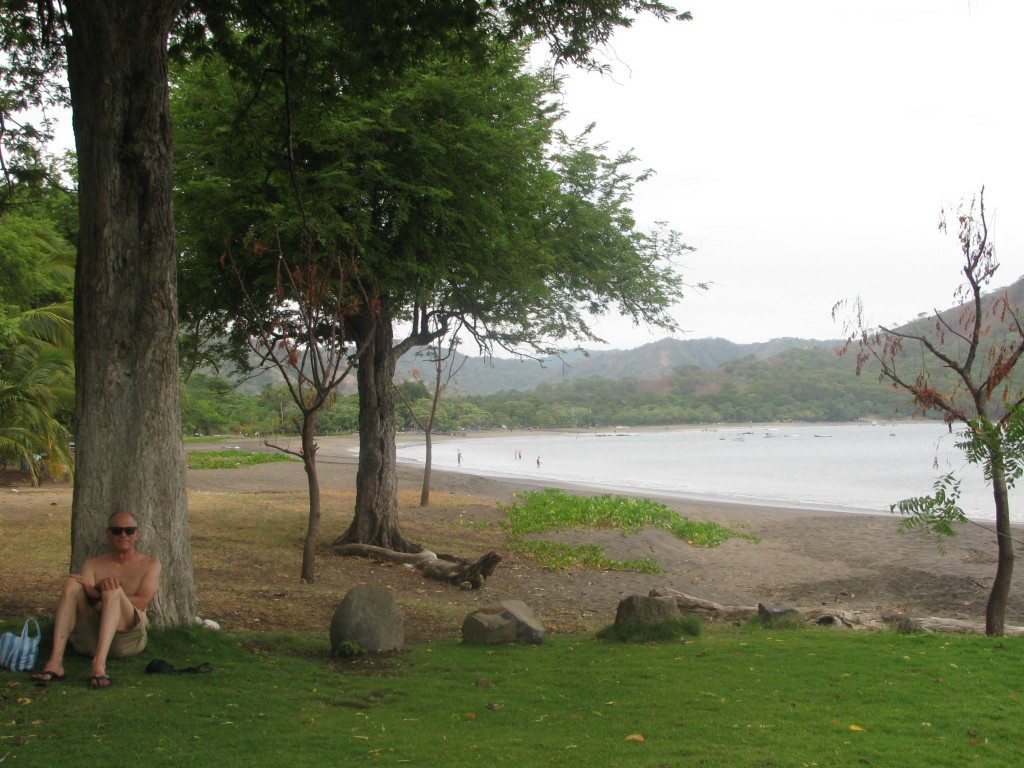 For me, the best things about tropical beaches are the sunsets during the rainy season when there are clouds to provide character and color…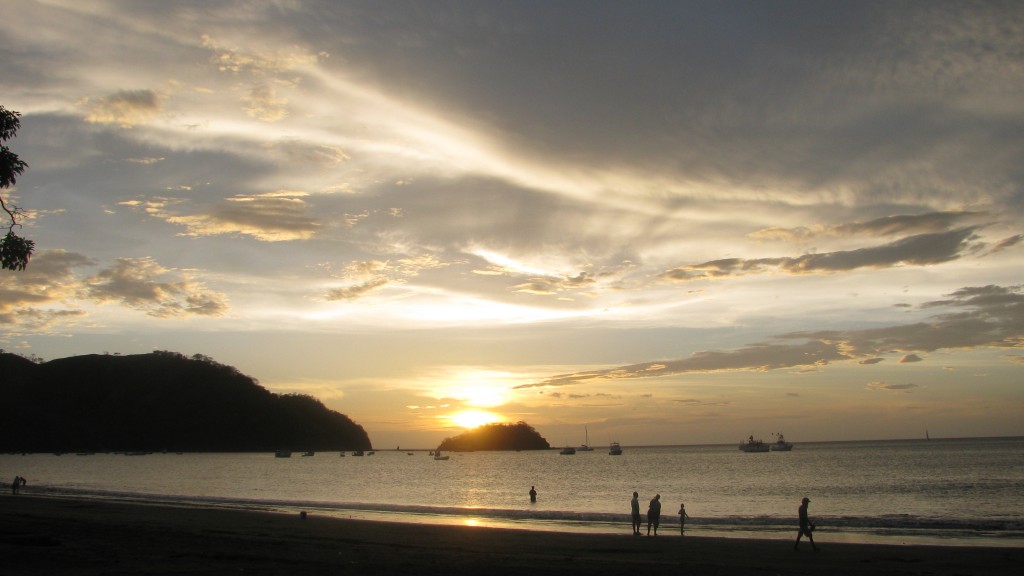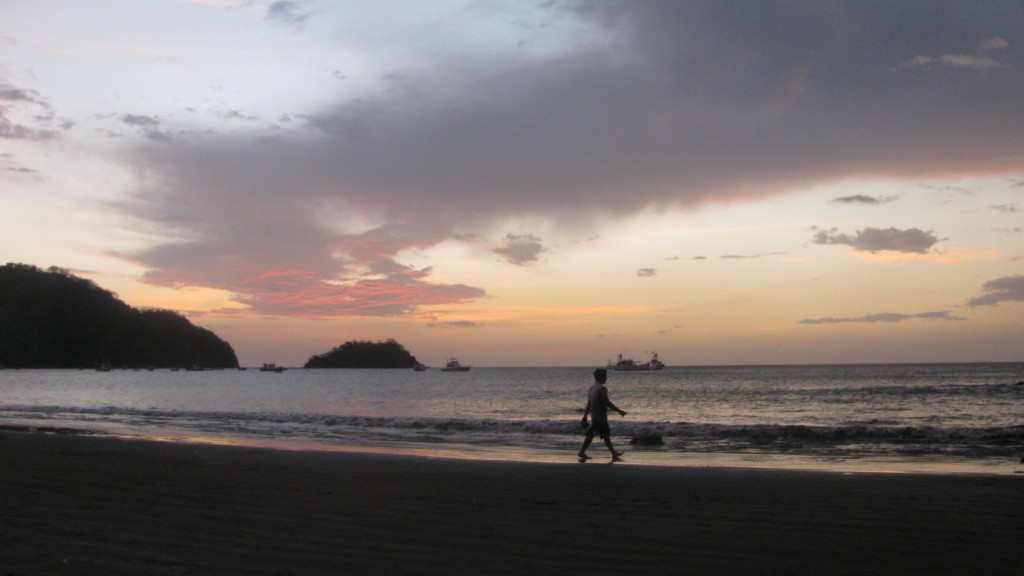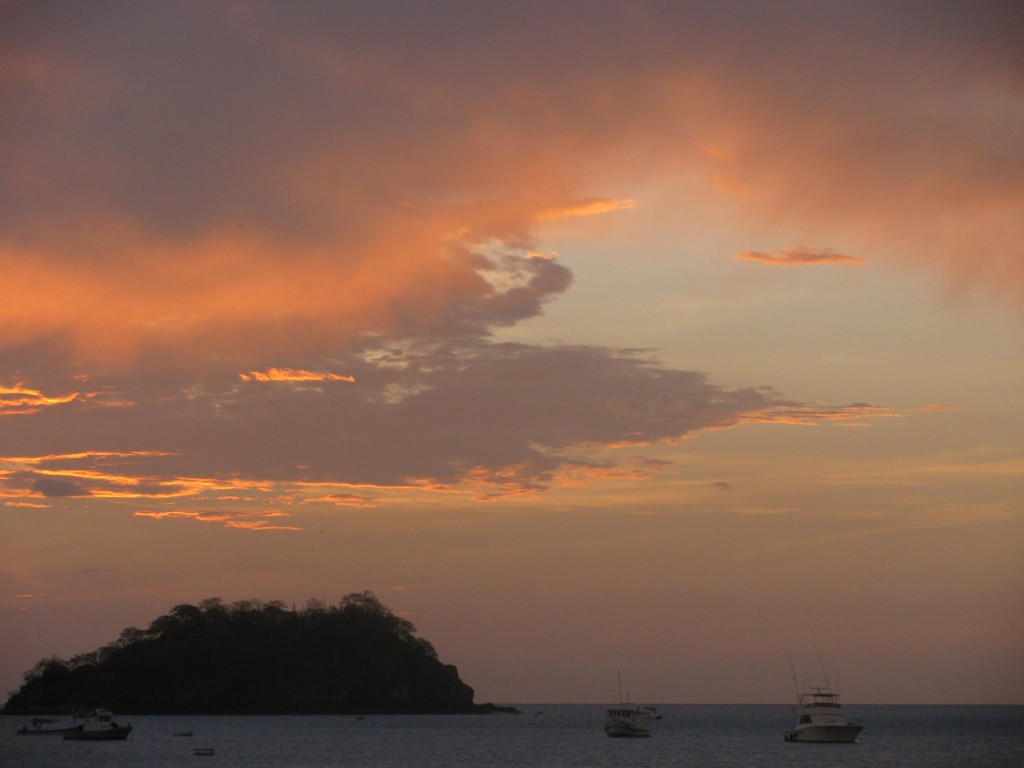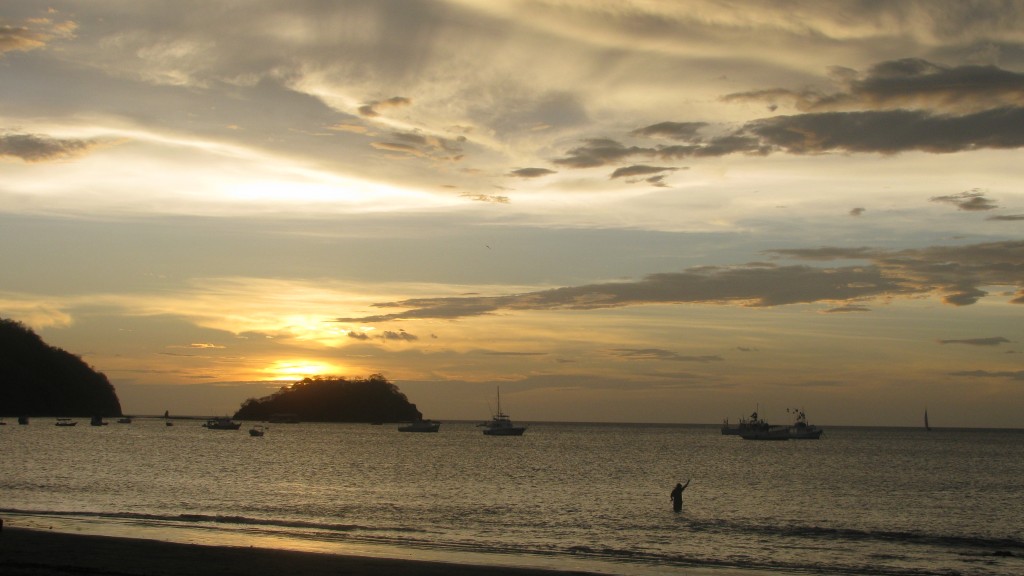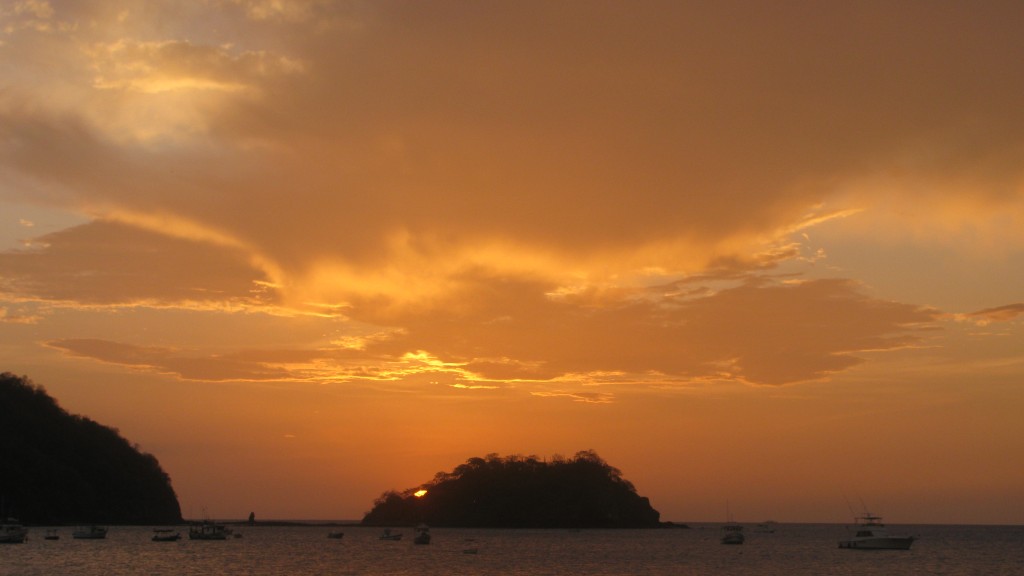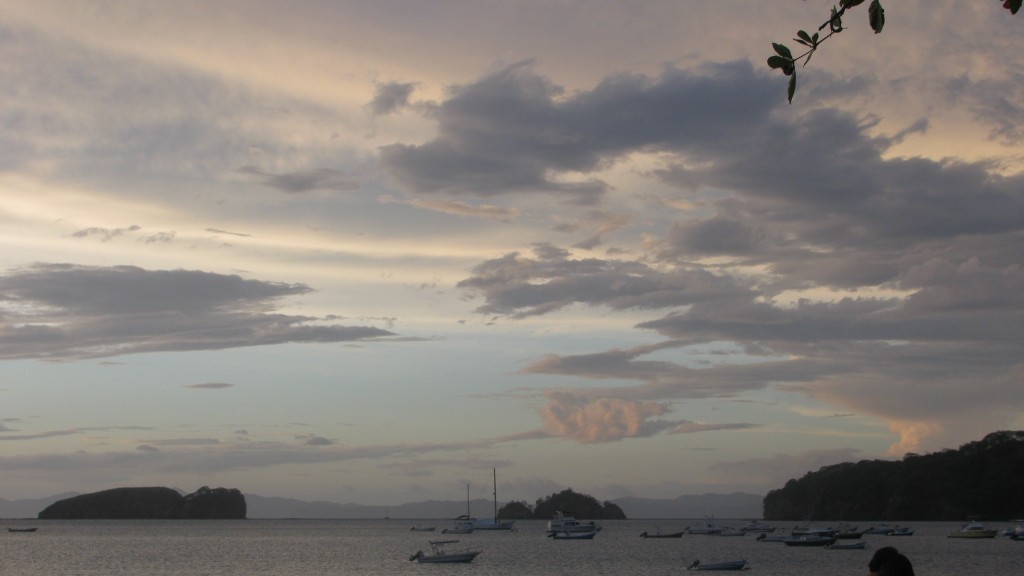 …and the fresh fish. This is just a guy who caught one about 50 meters off the beach.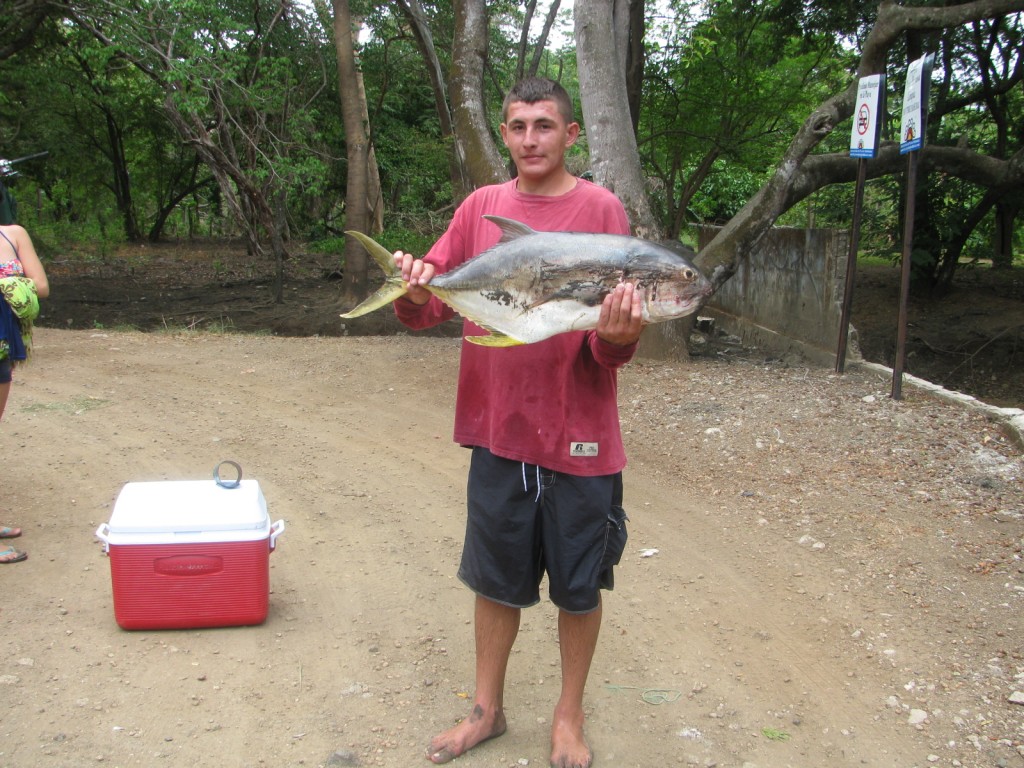 We bought littler ones from a fisherman, and Myung cooked them up. Man, she's good at fish.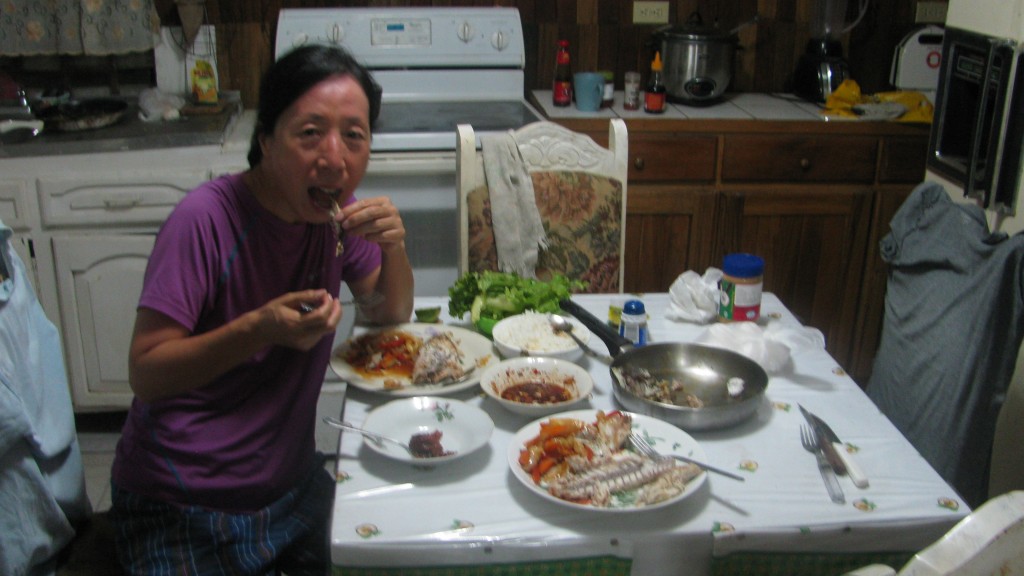 There isn't much else to say about those days there. I'll just post a few people pictures and declare victory. Very soon, maybe tonight, I will post about the Monteverde cloud forest, where we went next.