Hi y'all. We left Panama yesterday and are now hanging out in Alajuela until we leave for the States on Friday. Nothing much left for us to do now, so here is the second and last blog about Panama.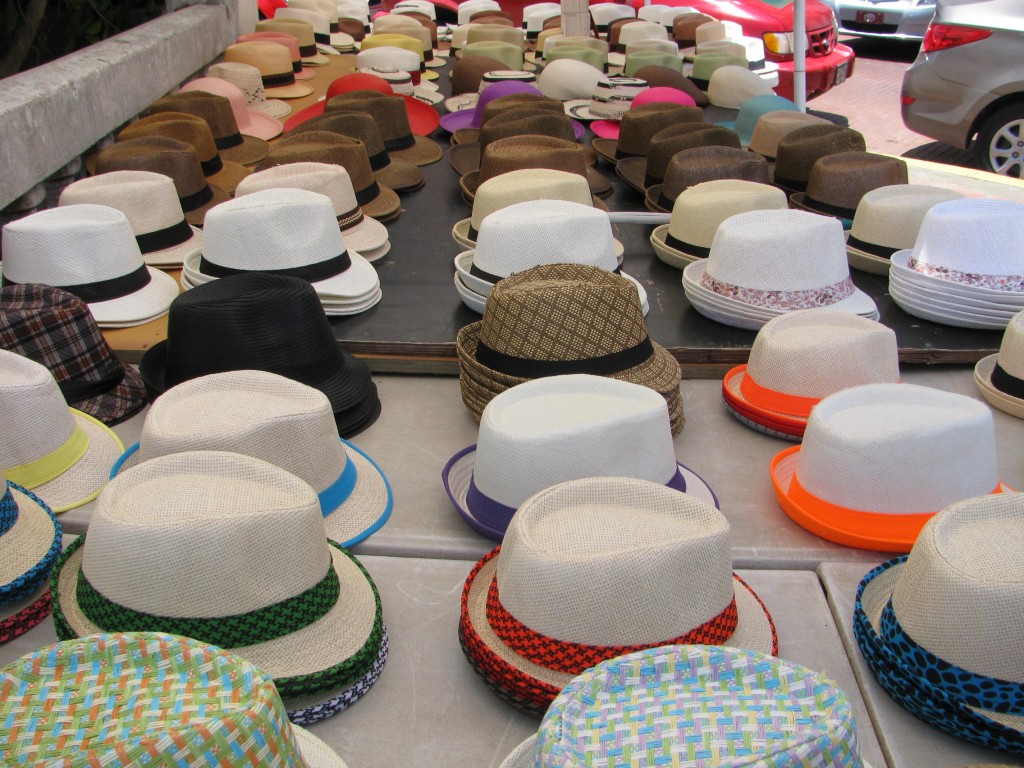 After spending 10 days or whatever it was in Boquete, we spent another week or so in the capital. No more tropical beaches for us, at least for a while. Actually, the only pressing desire I had was to see the Panama Canal. I might as well get right to that.
For those of you who don't know, construction of the Canal was started by the French in 1881, they gave up in 1904 due to engineering problems and high mortality from diseases like malaria. The US took over in 1904 and, with mostly West Indies labor who continued to suffer greatly, it was completed in 1914. Panama took over canal operations and had the Canal Zone returned to them in 1999. Panama is having a big 100 year anniversary now.
As interesting as going to watch the ships use the locks to rise or fall to the level of the sea on the other side was all this history and pictures. It's really quite amazing the project was pulled off at all, given the technology of the day. The Chinese will have a much easier go of it in Nicaragua. It sure won't take 33 years to build this time.
Here are some pics. The ships are pulled along by "mules" on rails on either side. It's really very simple, in principle. The main area for viewing the goings on is the Miraflores Lock visitors center. That's where these were taken.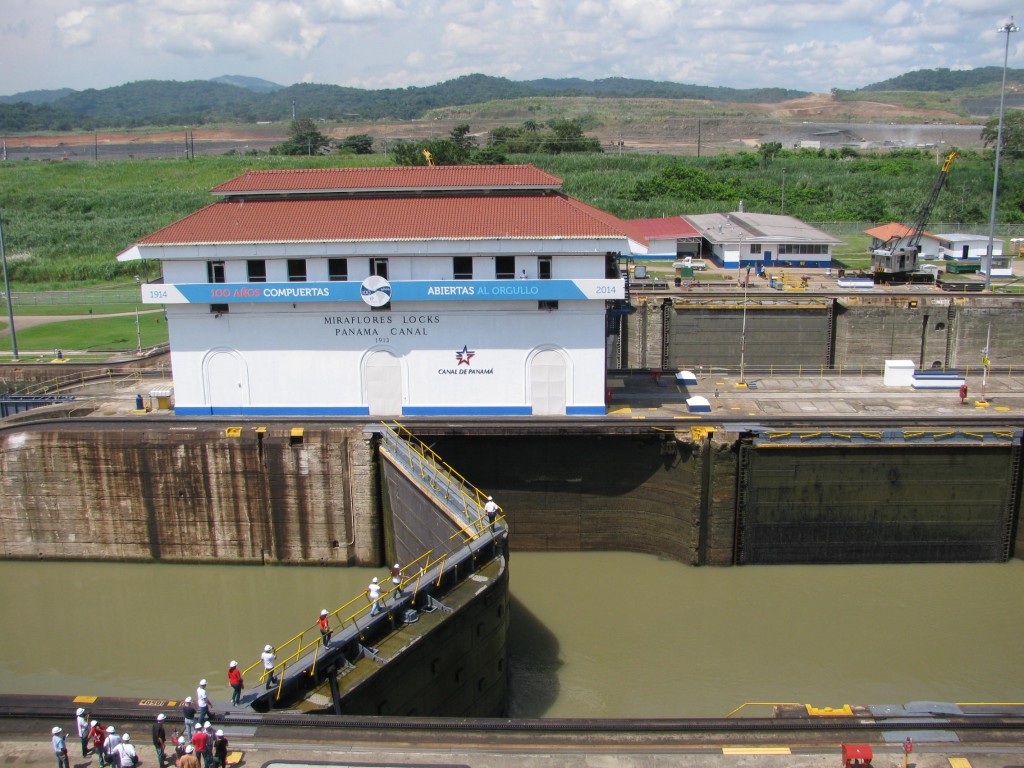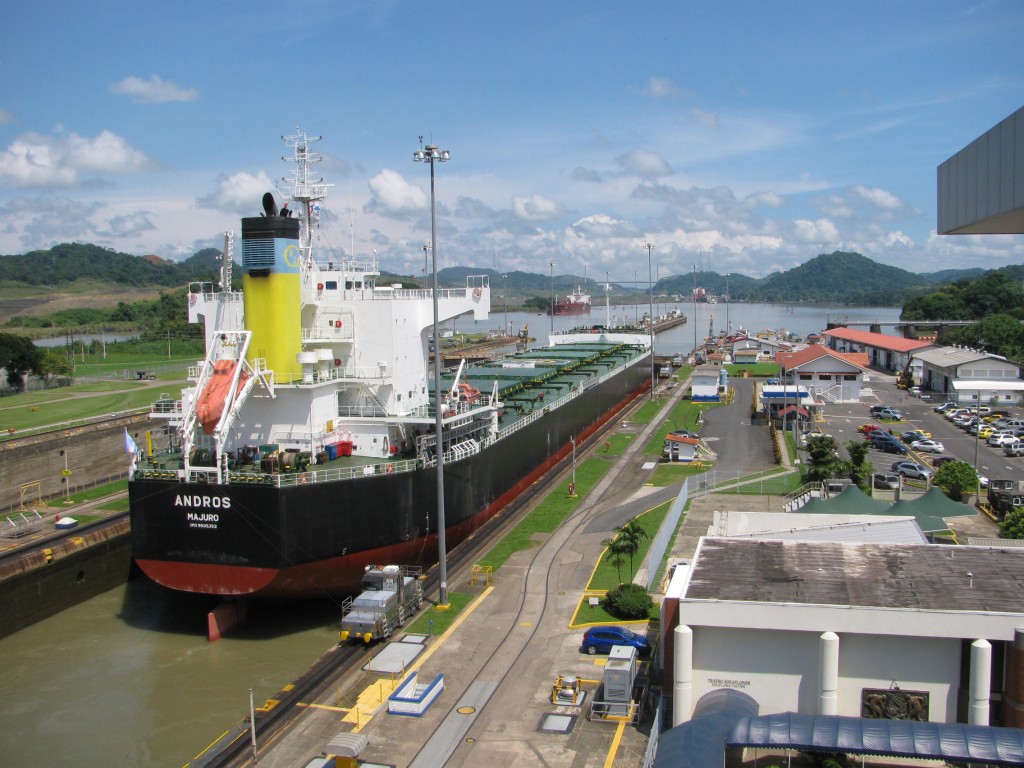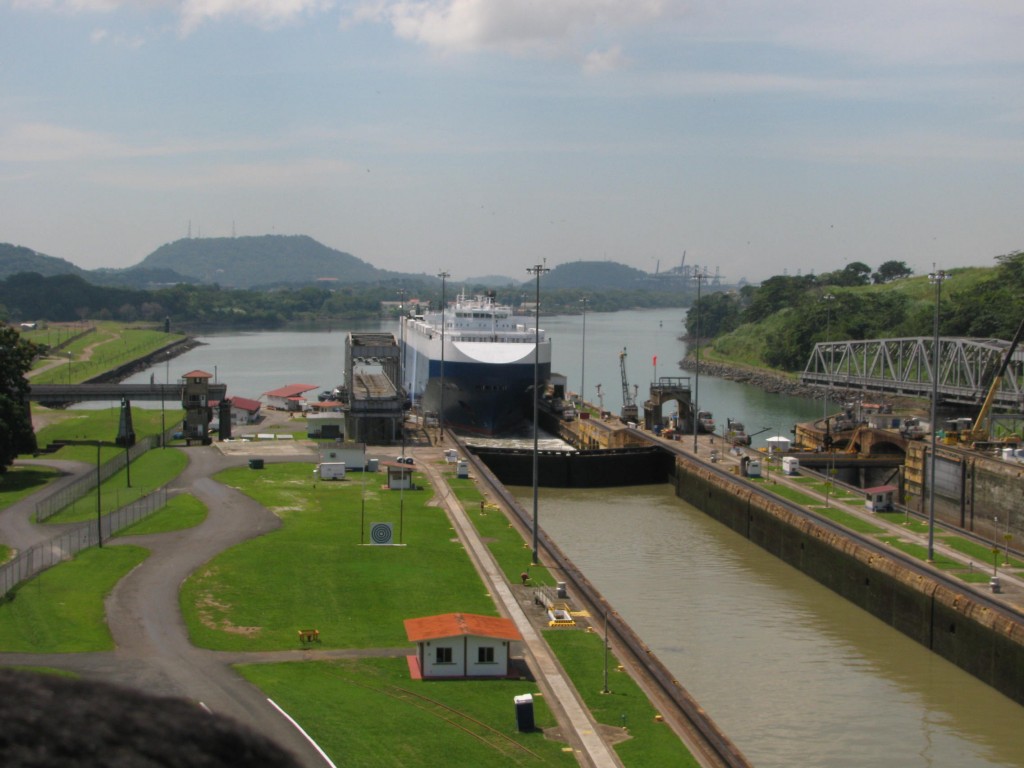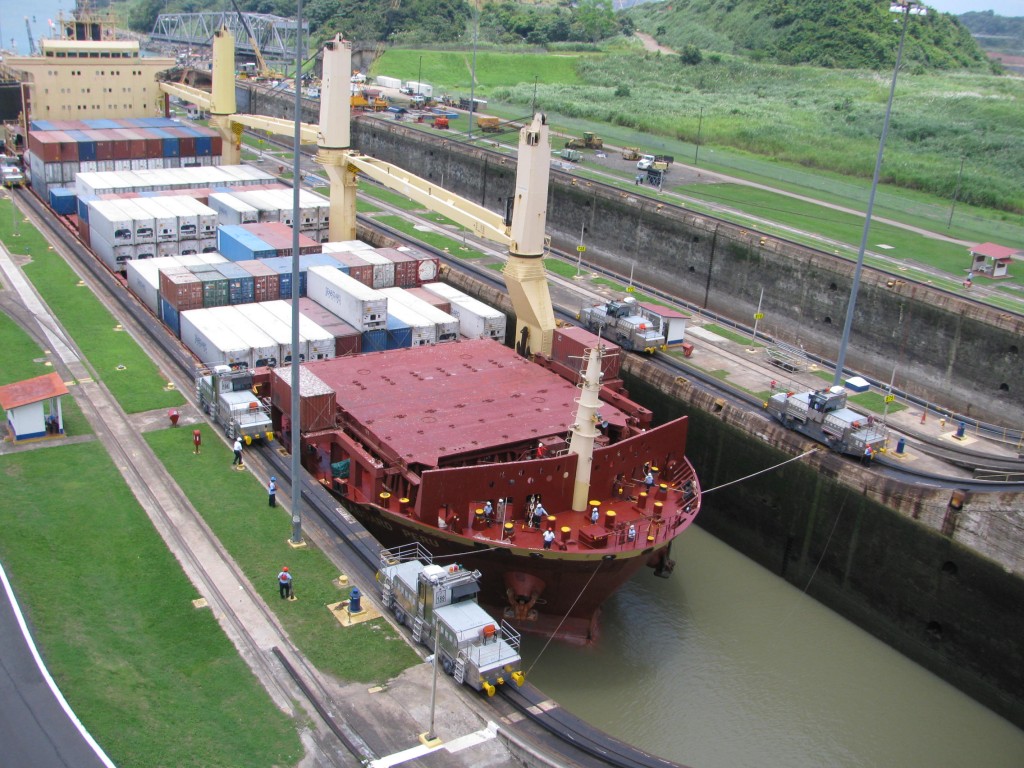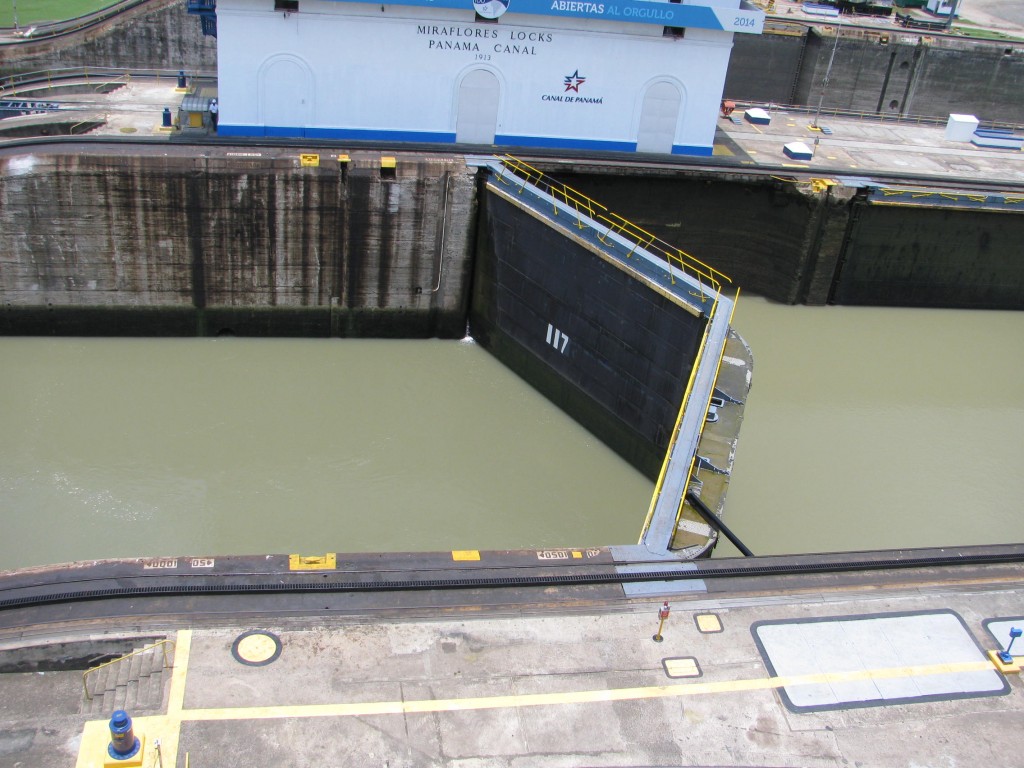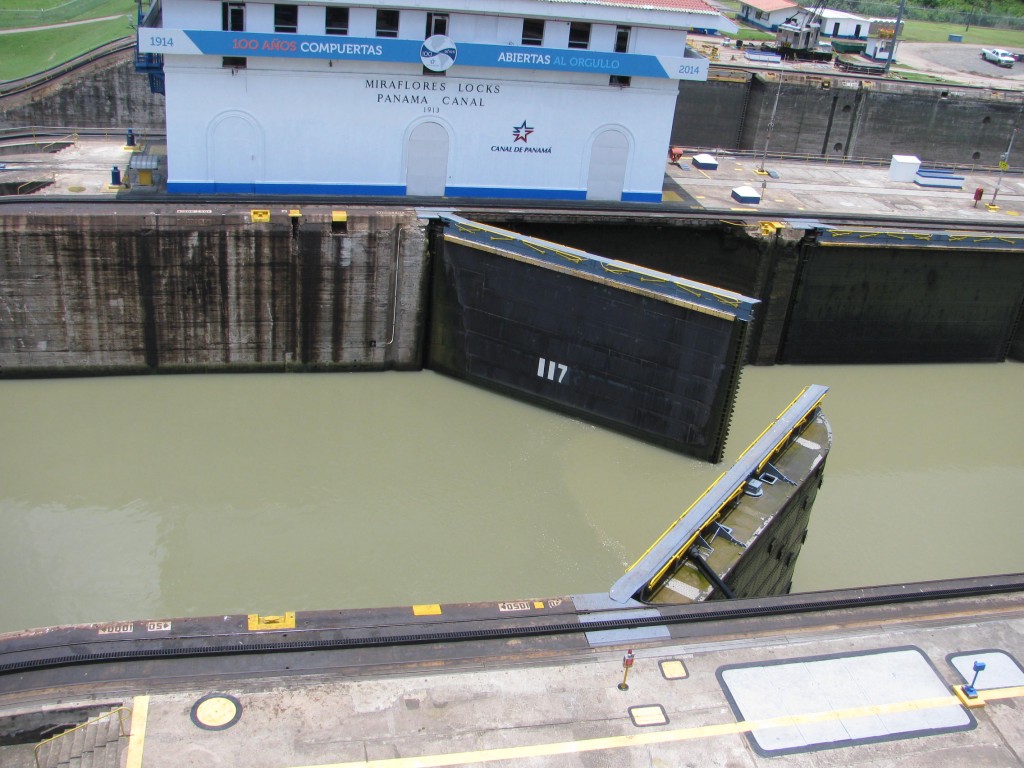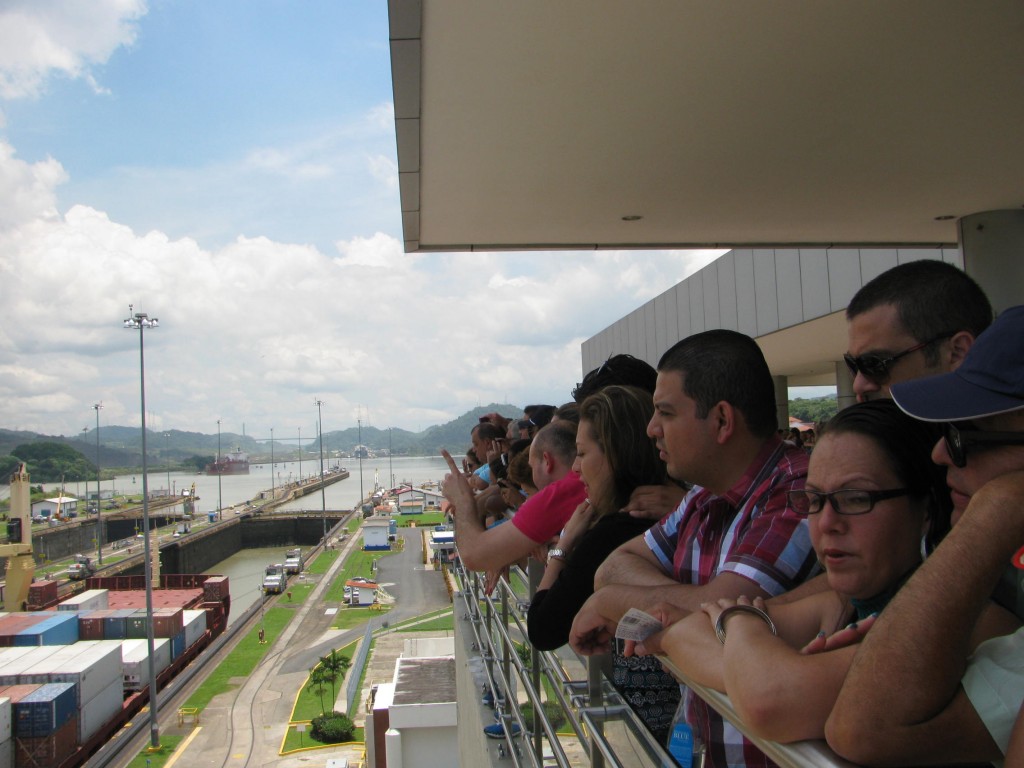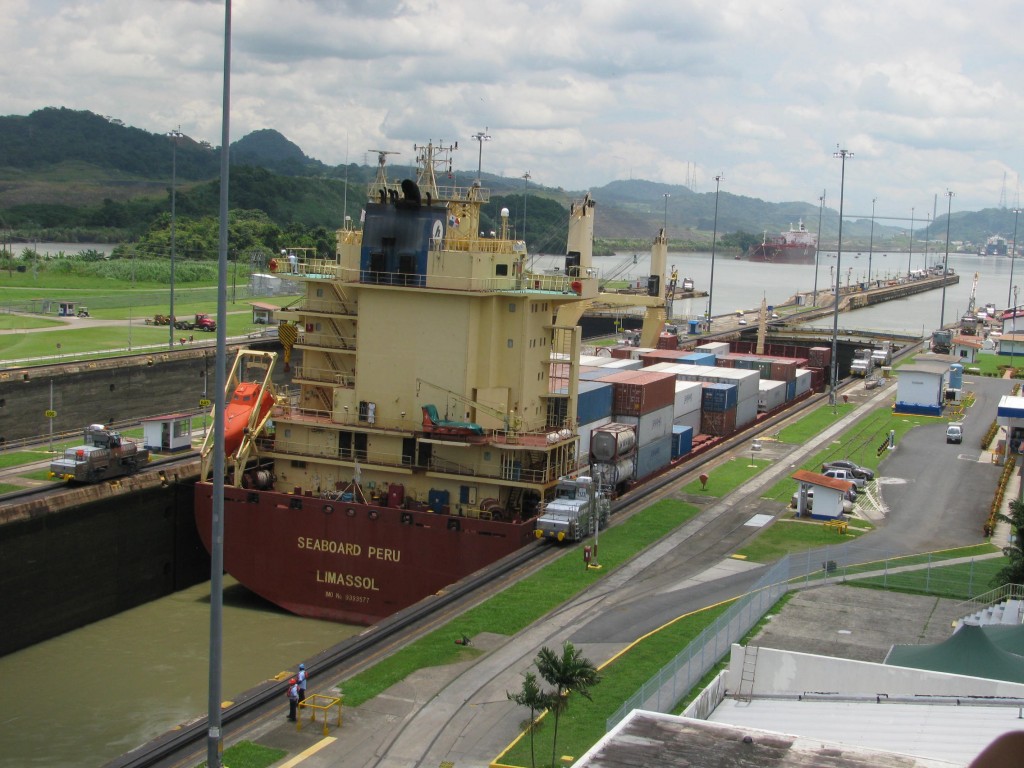 By the way, there's a modern lock system being constructed along side of here which will accomodate larger ships.
We went to the old city, as all good tourists do. They are working hard to turn it into a good tourist destination. One place the tourists all see is the fish market. It's sort of like how Cannery Row in Monterrey, California was until about 50 years ago. It's still functioning and it's popular to have fish meals at the many outdoors restaurants around it.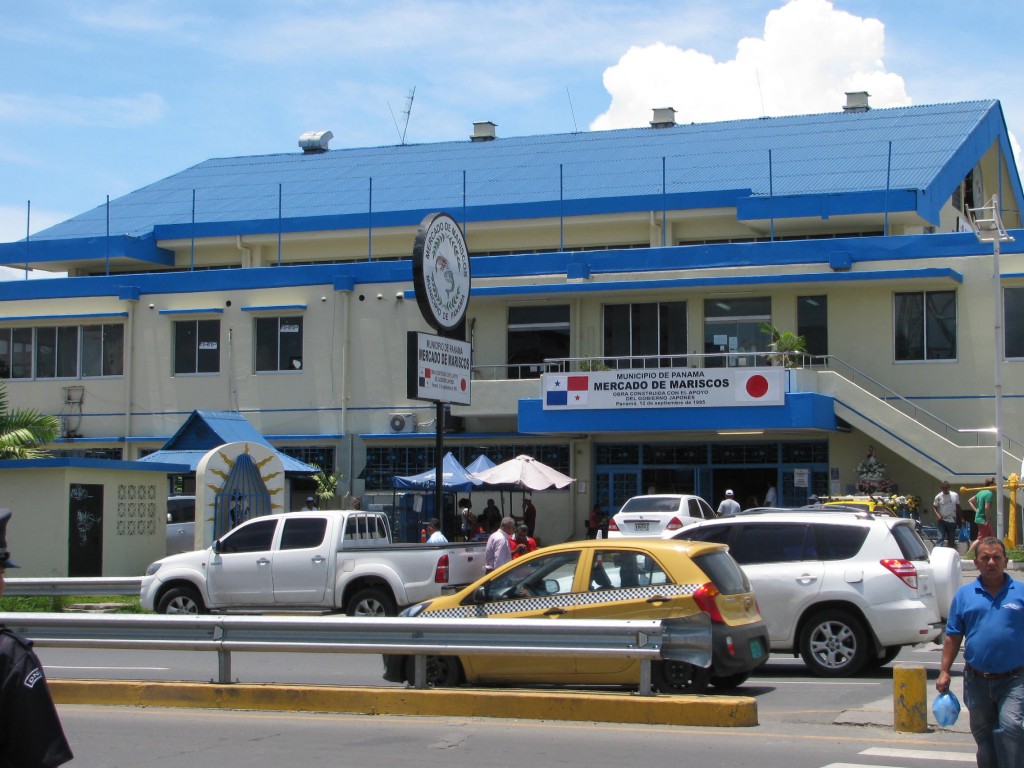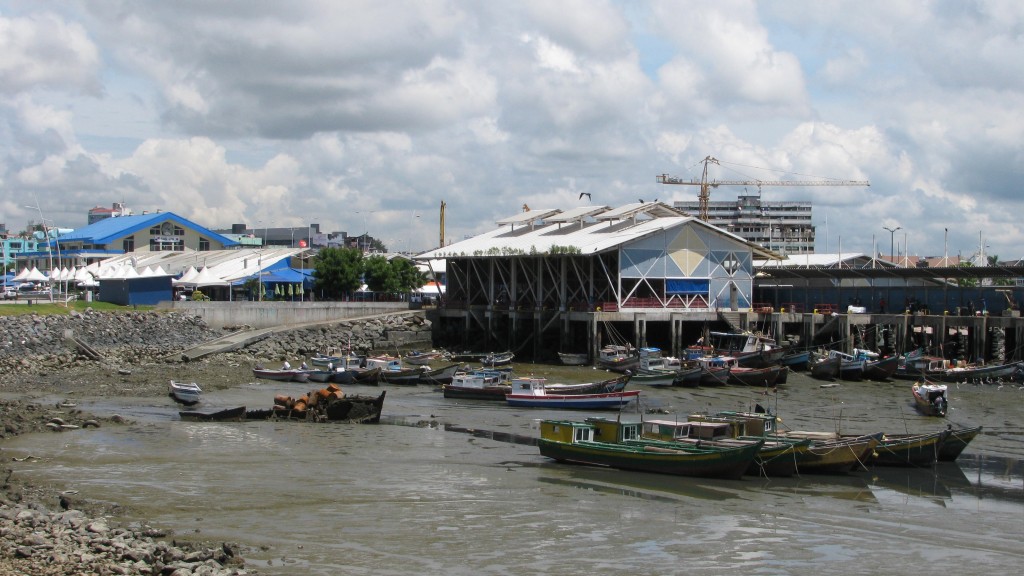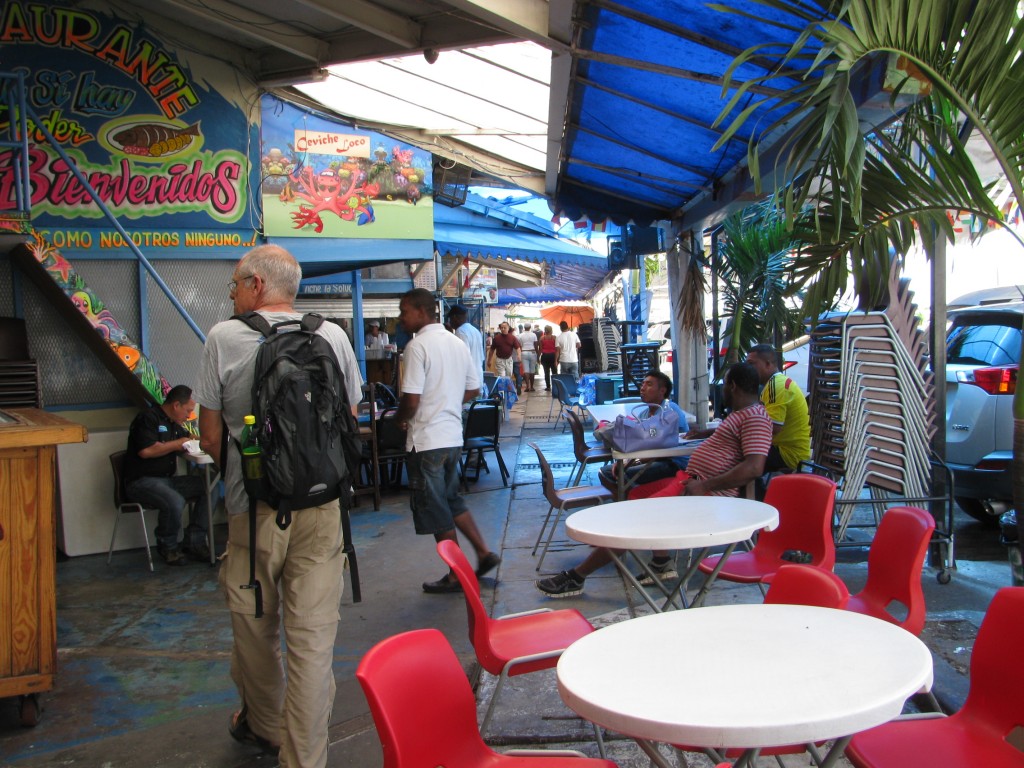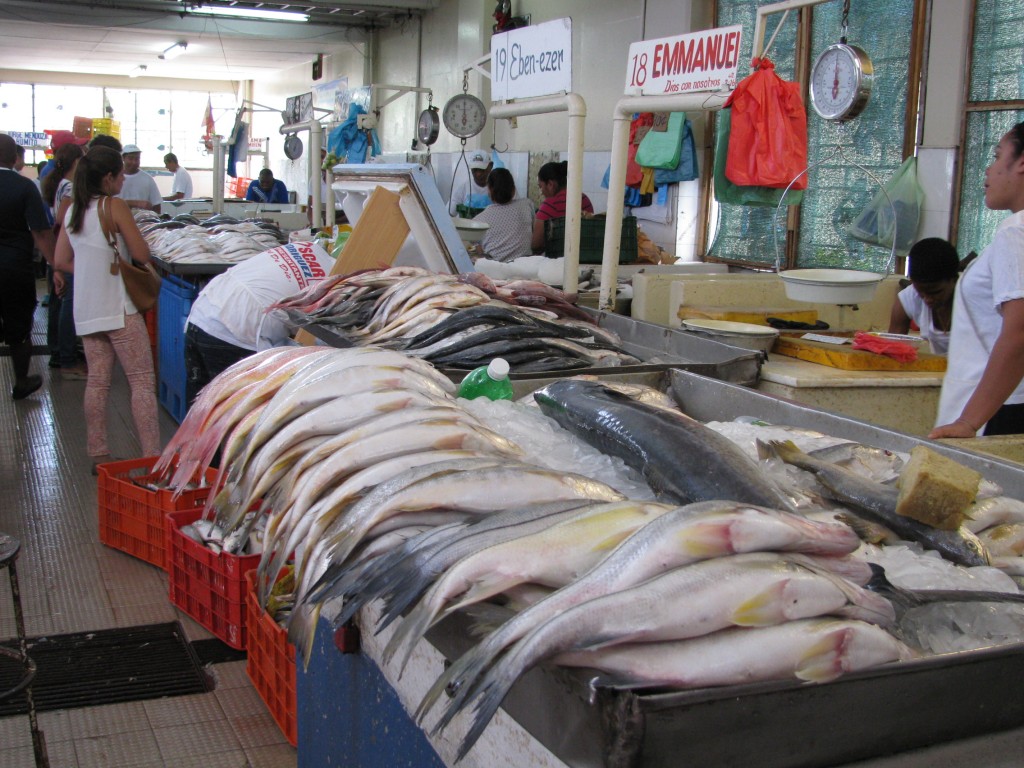 It may be only a matter of time before all this is moved outside the center of downtown. Beyond this area is the new town.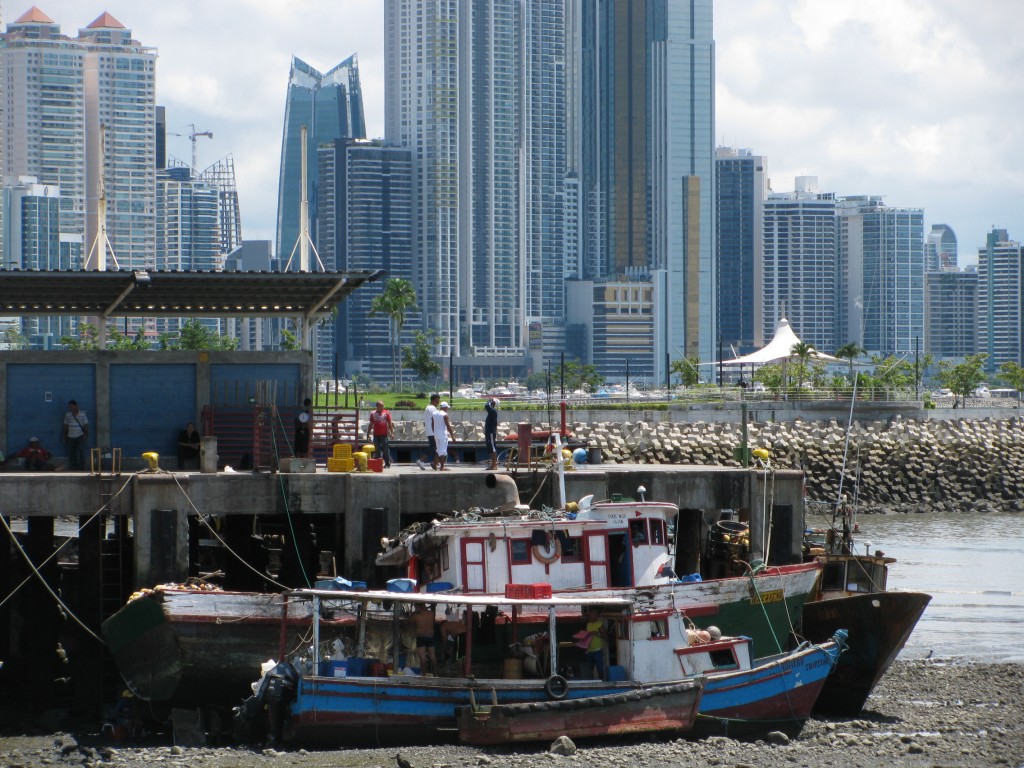 Looking to the left is a modern plaza.
Behind is the old town which is rapidly being gentrified from slum to snazzy tiourist destination and center for many goverment offices.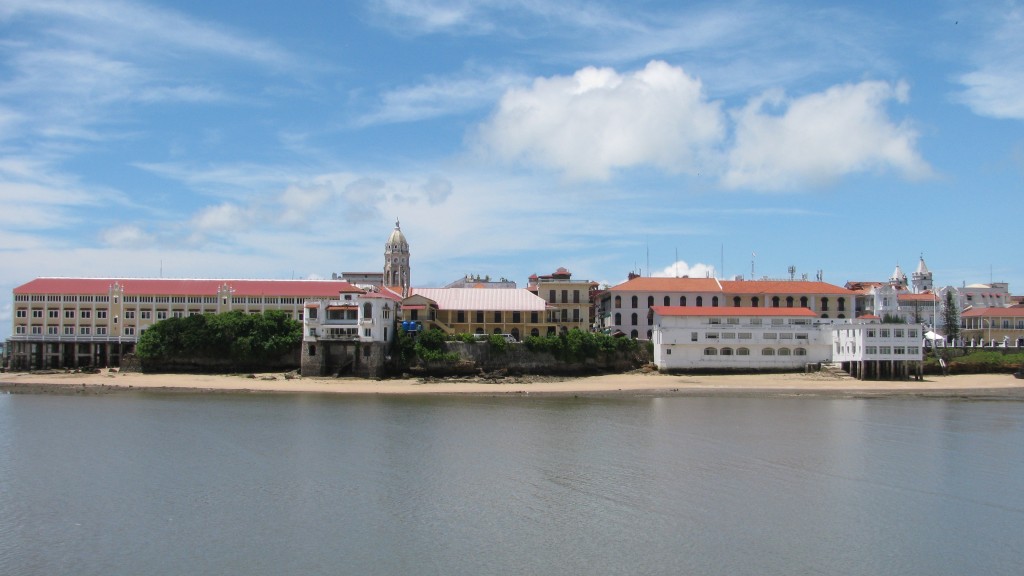 When you walk around the old town, you see a mix of very old, as in 16th century…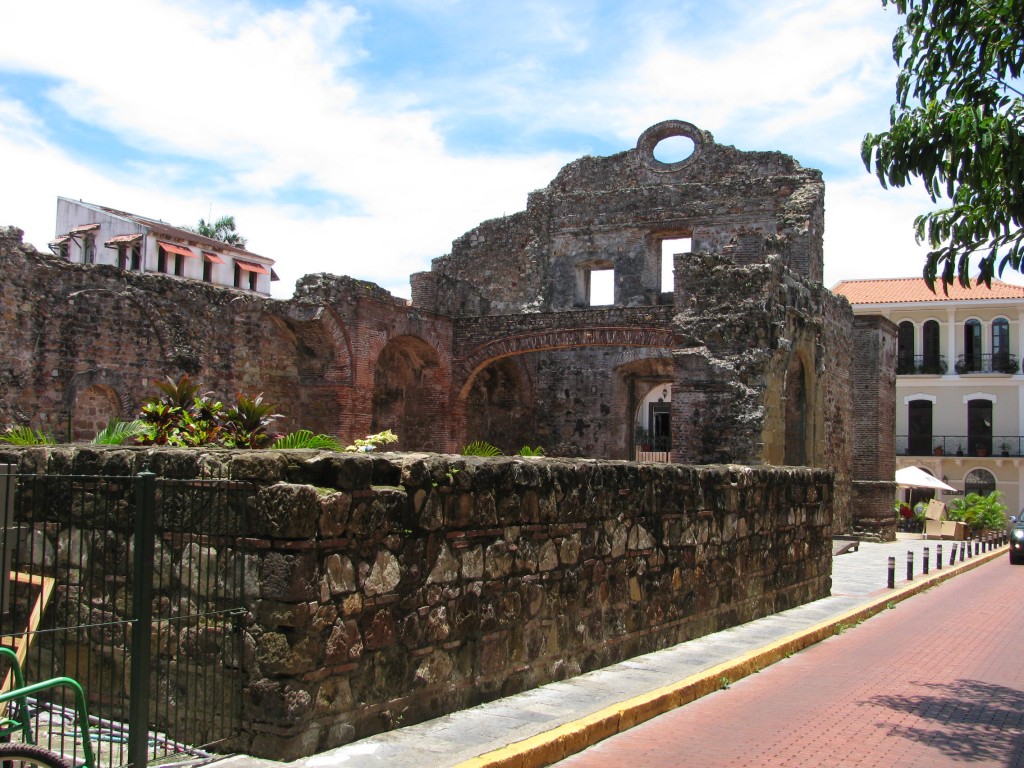 …to more modern, renovated…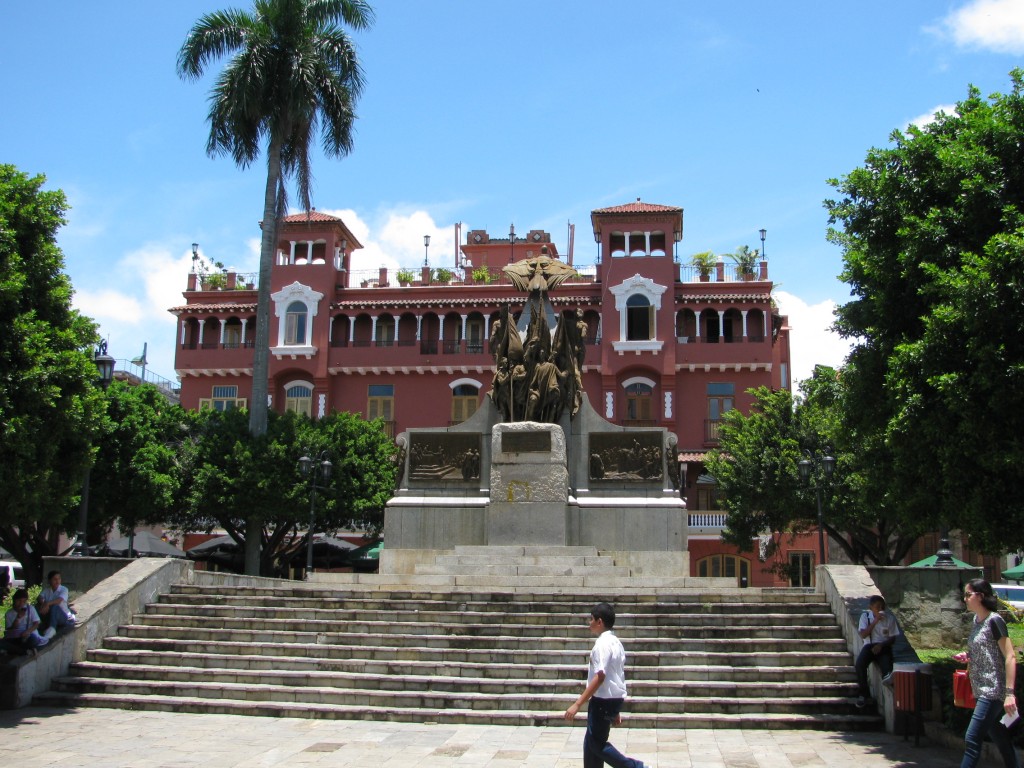 …to nicely maintaned, privately owned…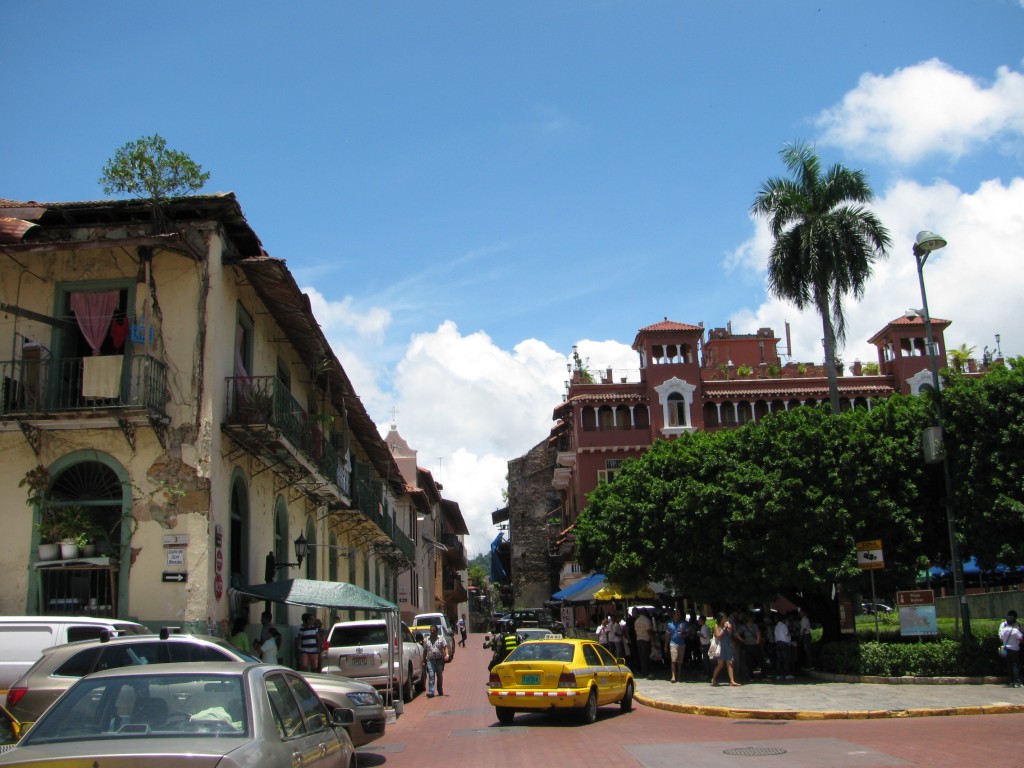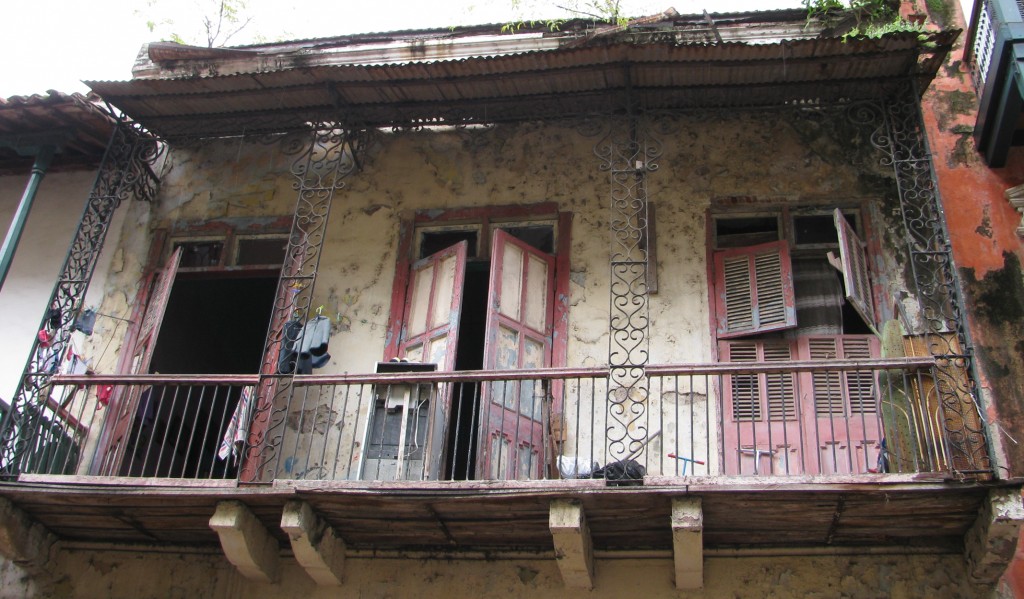 …to shabby.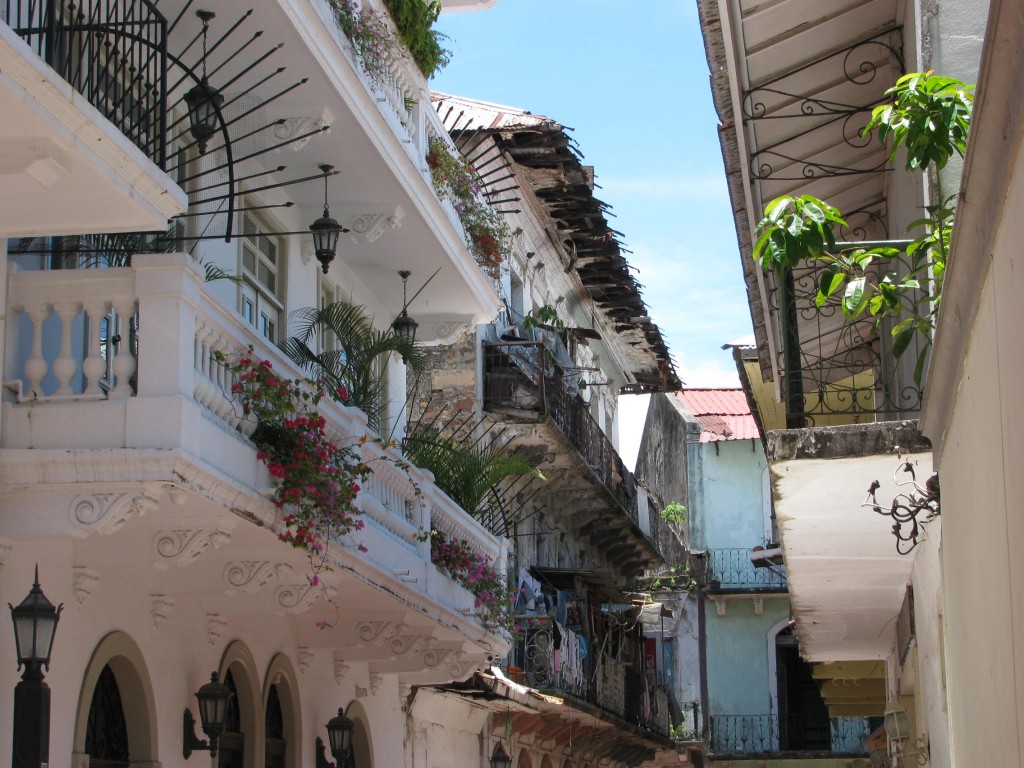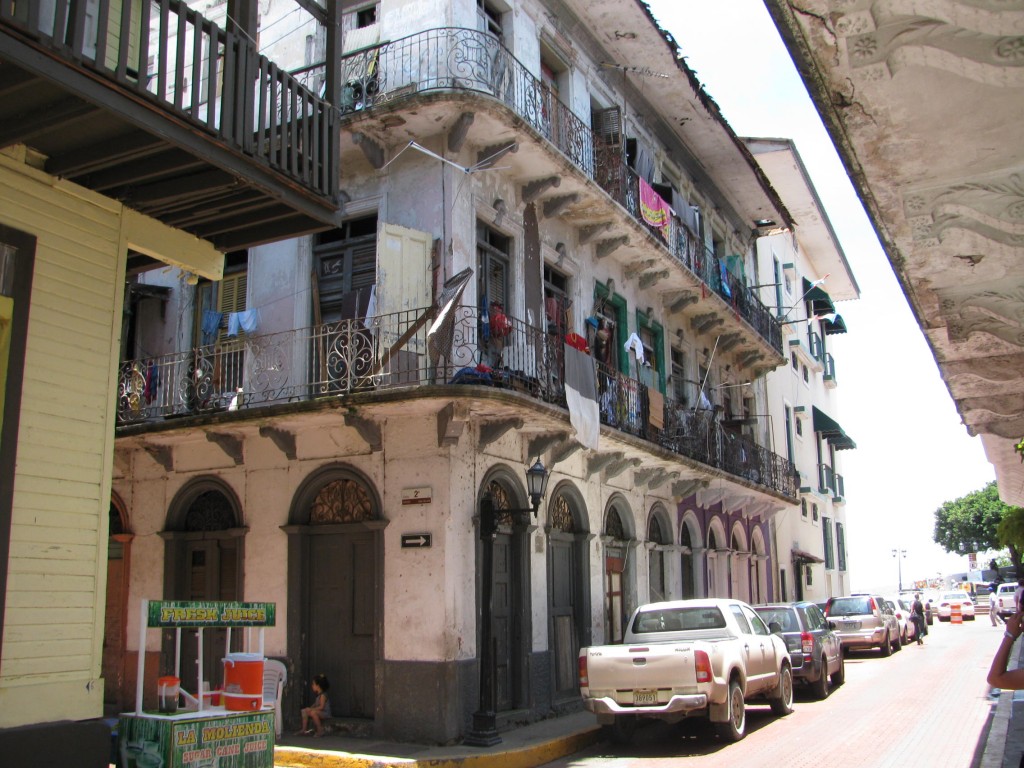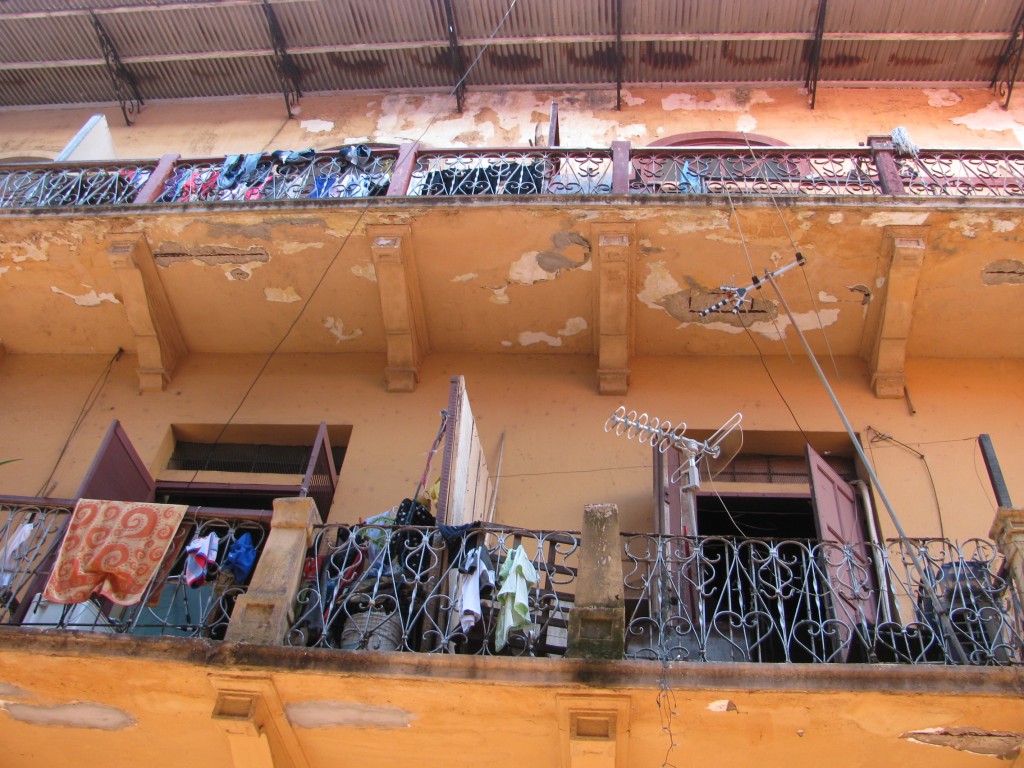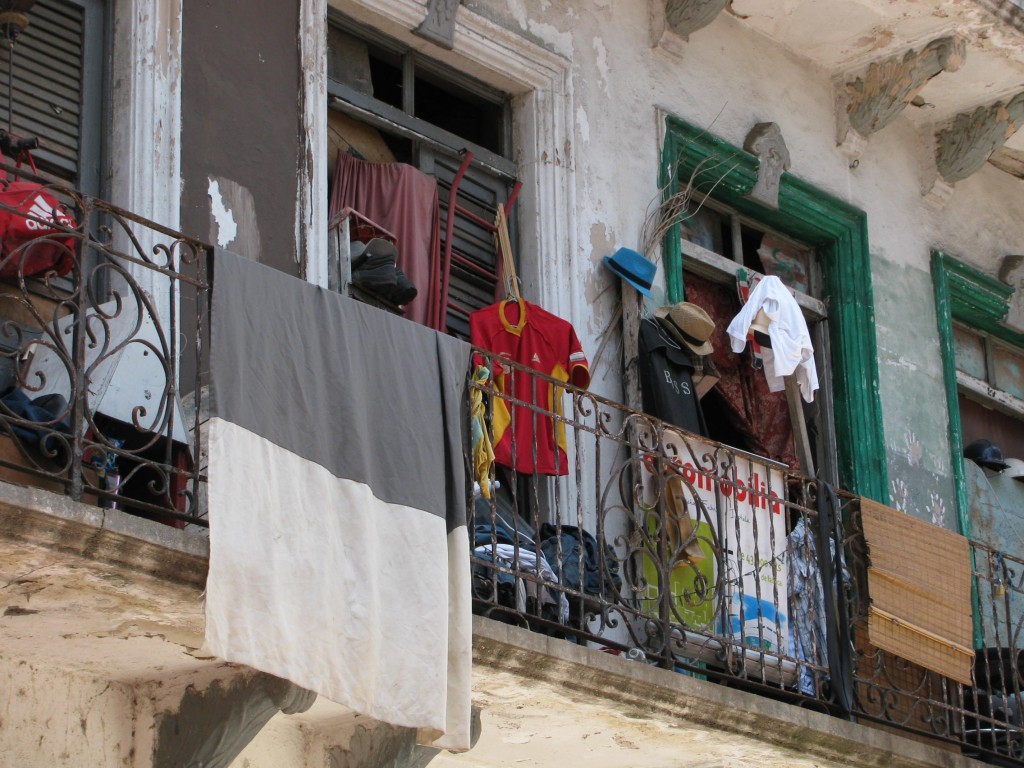 I'm sure you won't be able to recognize the place in five years.
Myung is the people pictures photographer. It's generally safe to take pictures of Panamanian kids. One day she went somewhere around the old city and there as a cultural festival going on. Many in Panama are still the real deal, and most are only a generation or two removed.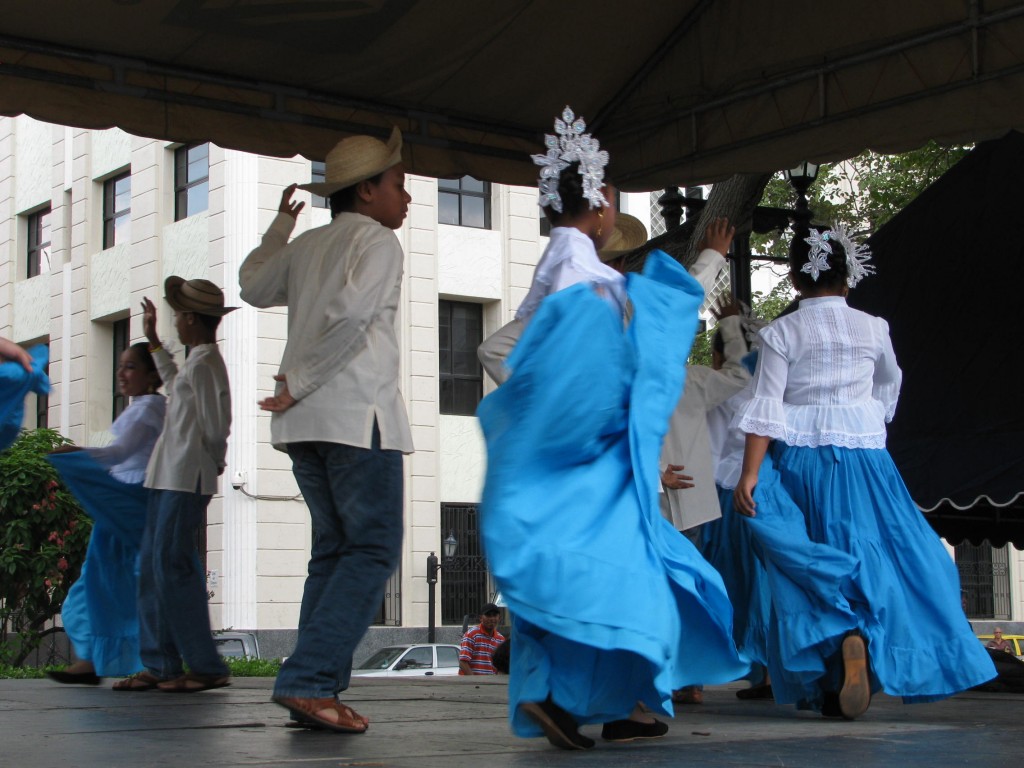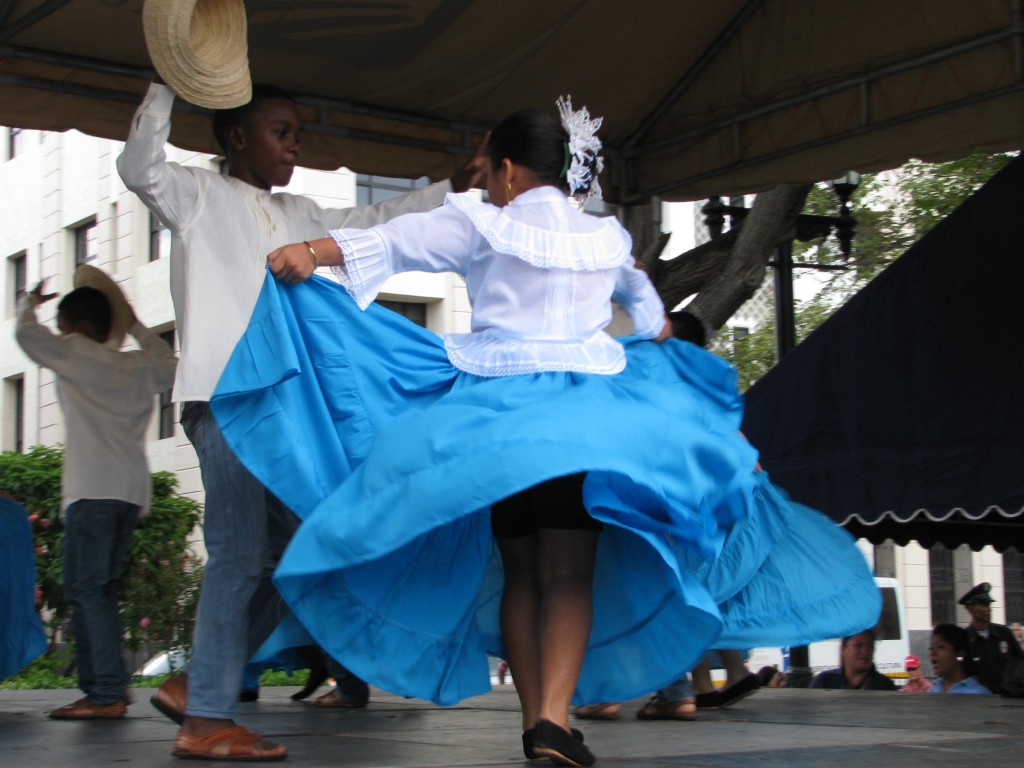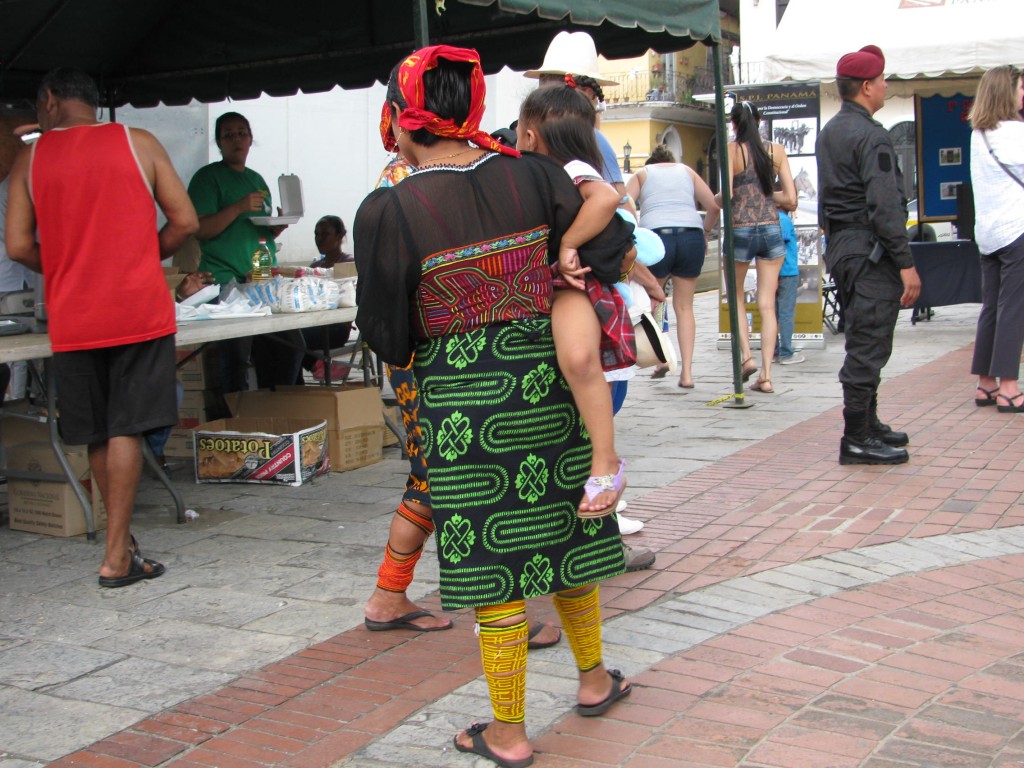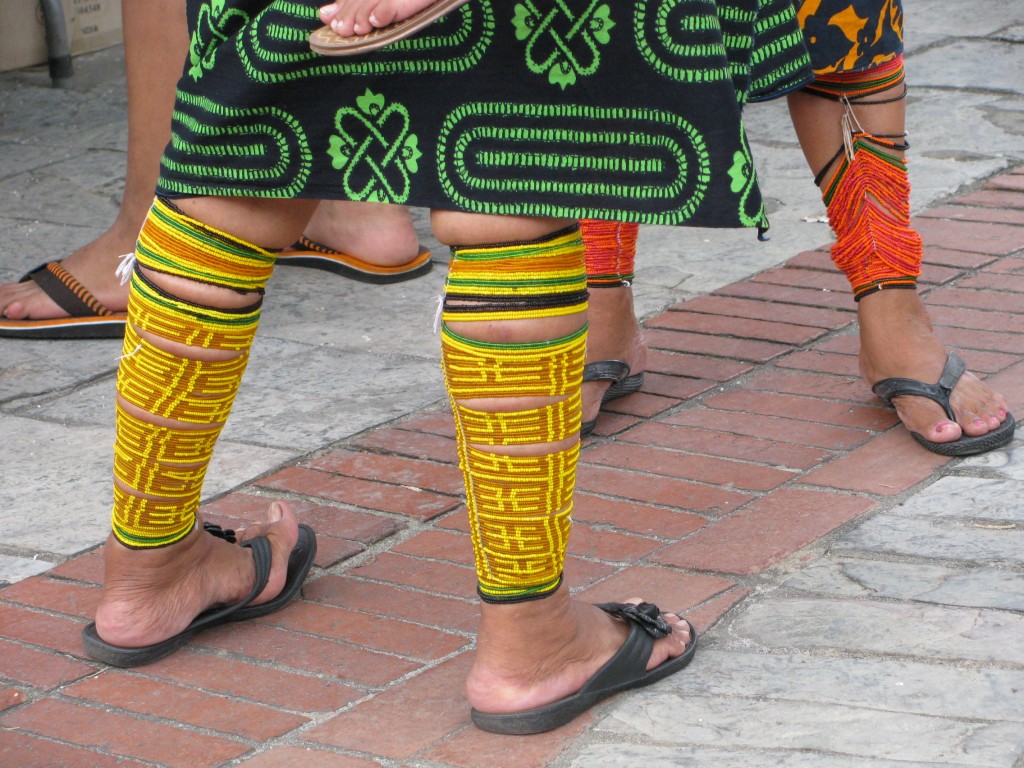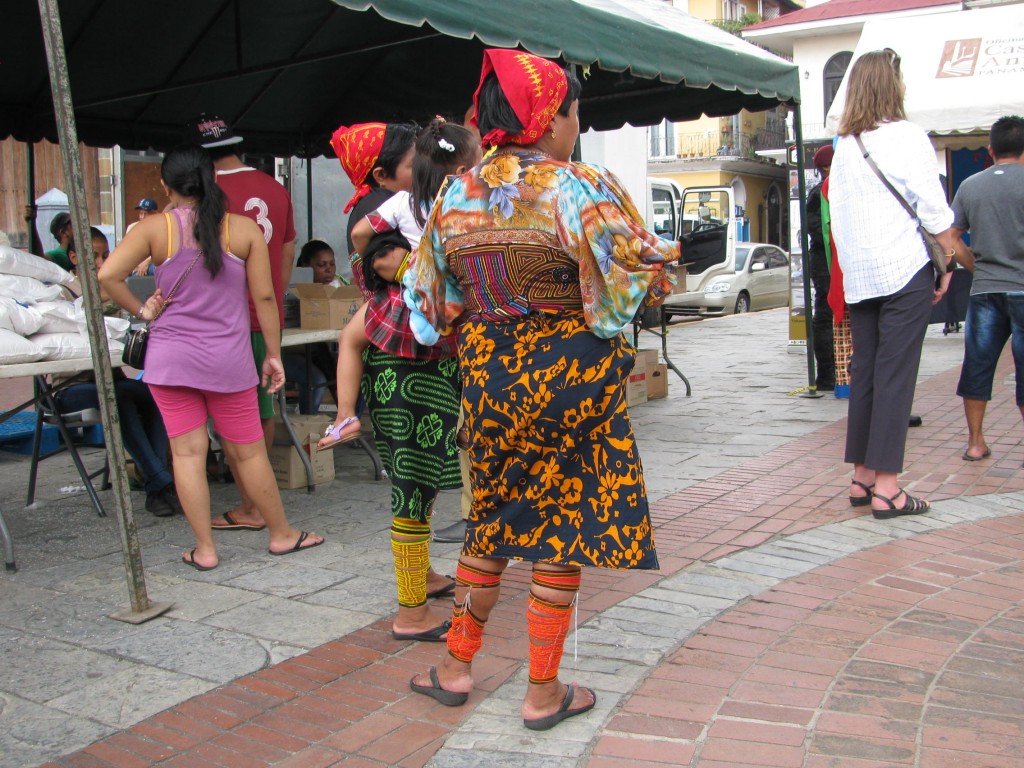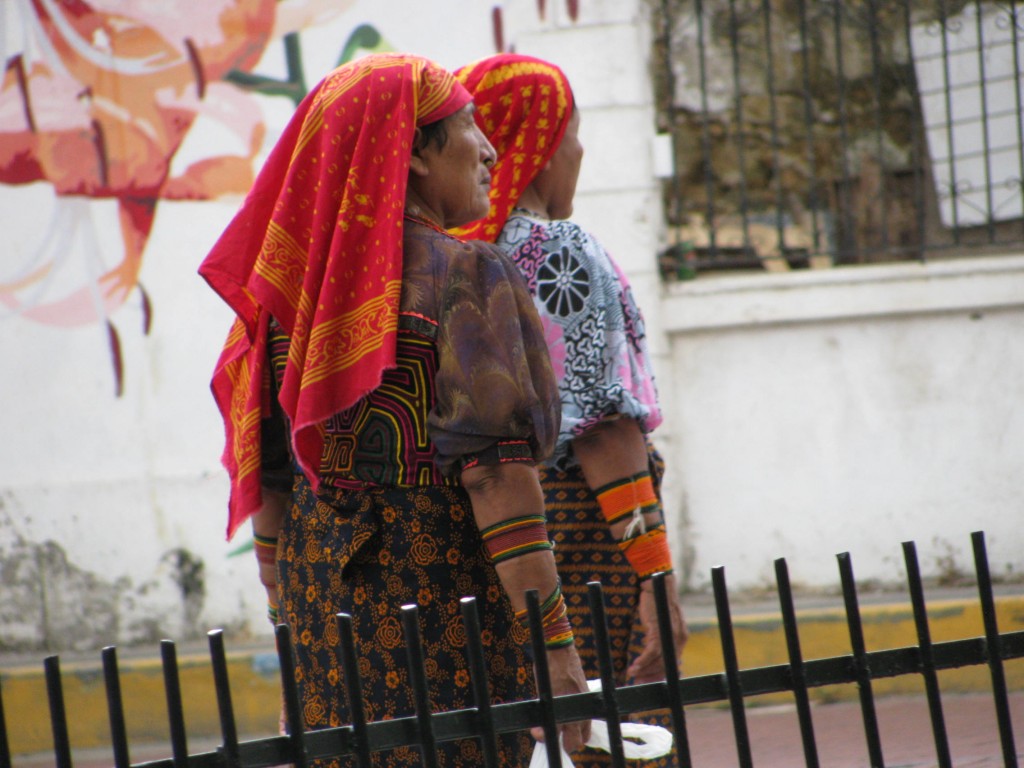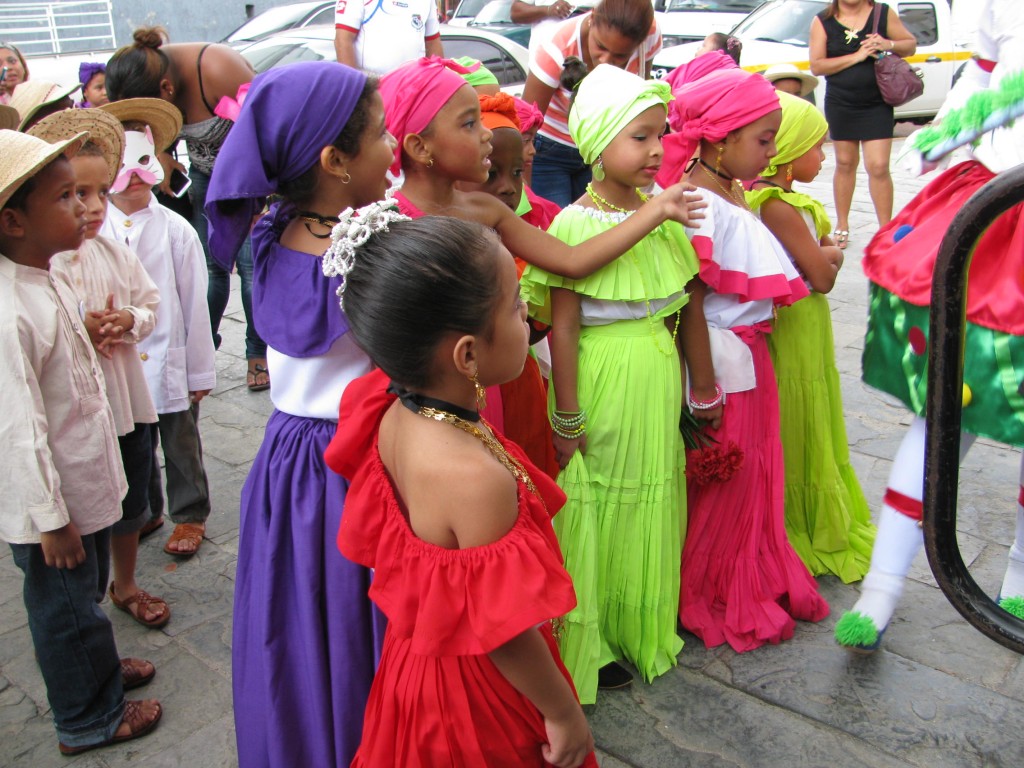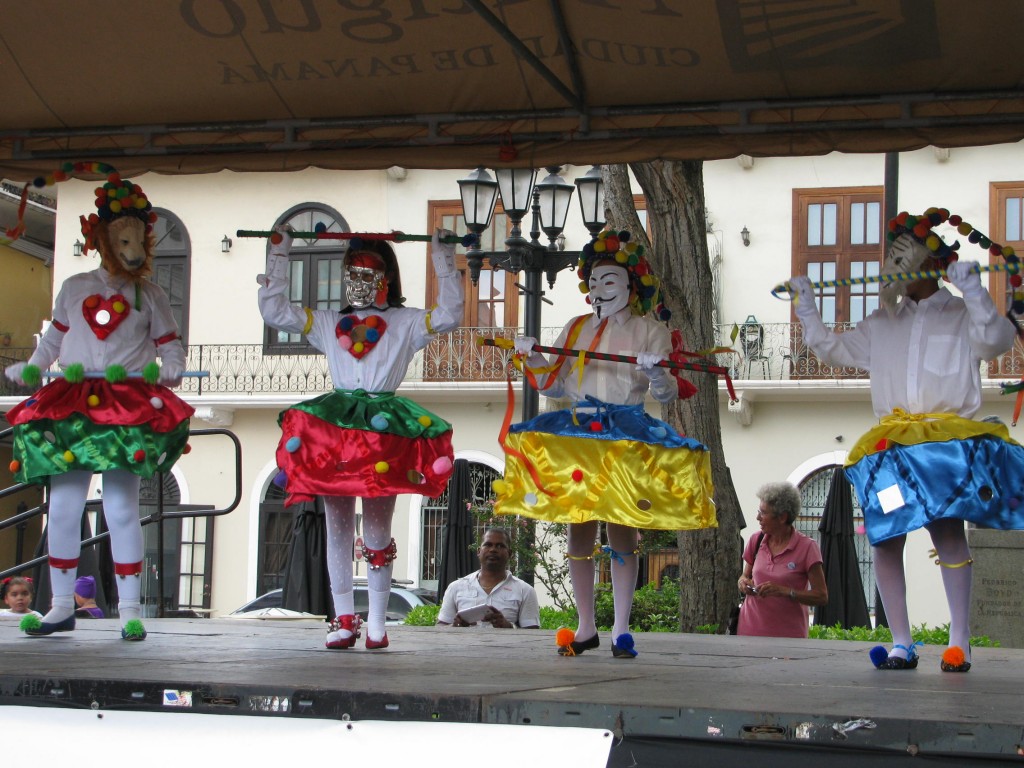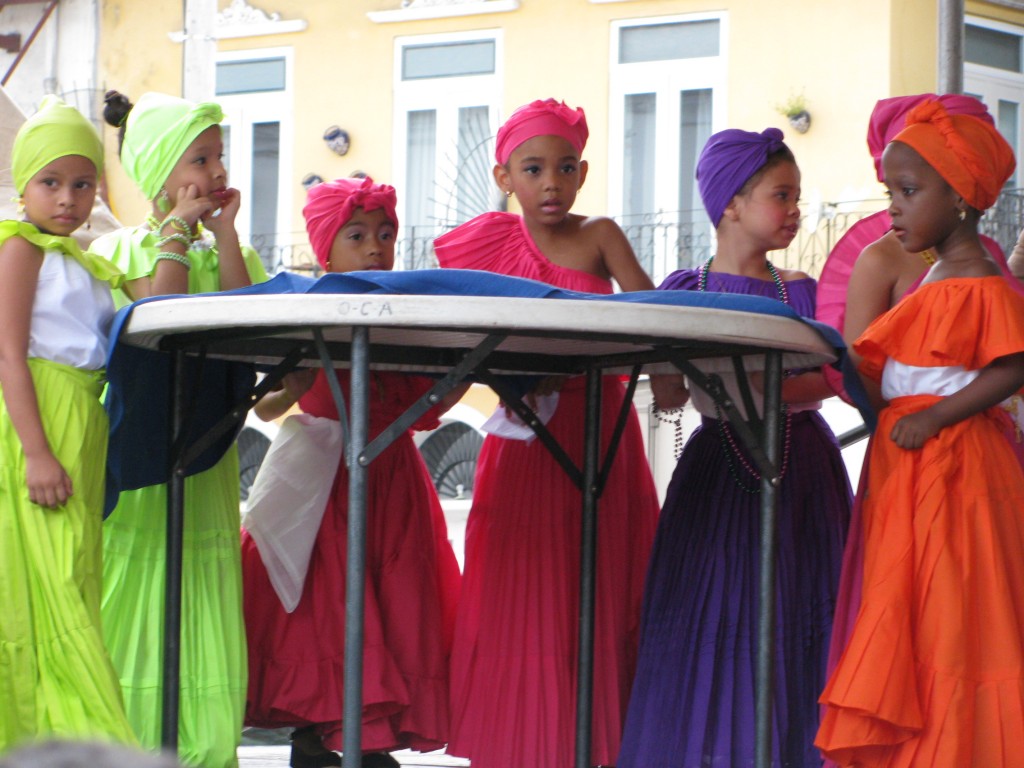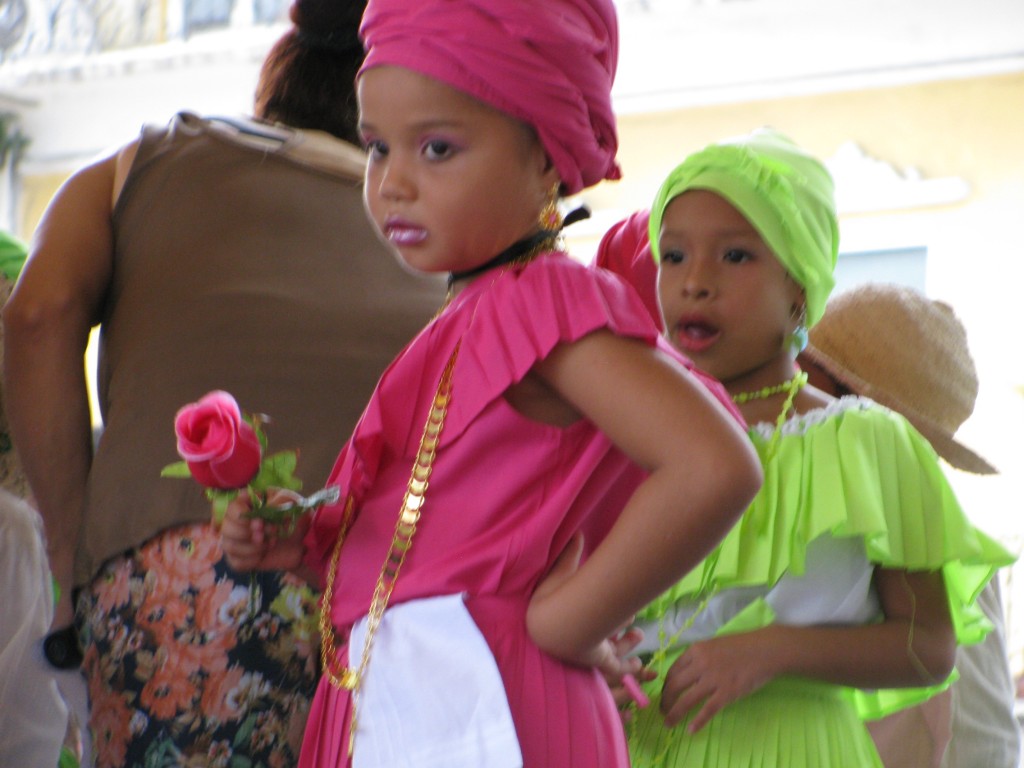 That's going to do it for now. I'll write when we're in the US, maybe after we've done a few things and before we get married on the 19th. Until then, be well all of you.