As you can see, it's been since March that I wrote something. Life's juuuust a bit slower than when we were traveling. Well, here's an update, inasmuch as there is anything to update.
We've got some routines, like, we get up, grind and drink some coffee, and have fruit/muesli/yogurt or fried eggs and toast or bagels. Monday through Friday, Myung usually goes to yoga till about 11 while I sit with my computer, usually watching last night's Giants game on mlb.com. Weekends is usually going to one of the markets in the morning. In the afternoon, maybe we sit around, but usually go somewhere or walk the dog around the Parque Paraiso, a couple of kilometers away.
It's a nice park, with the Yanuncay and Tomabamba Rivers converging there. It's often muddy or flooded at the  the confluence, so there's an elevated wooded walkway over that area.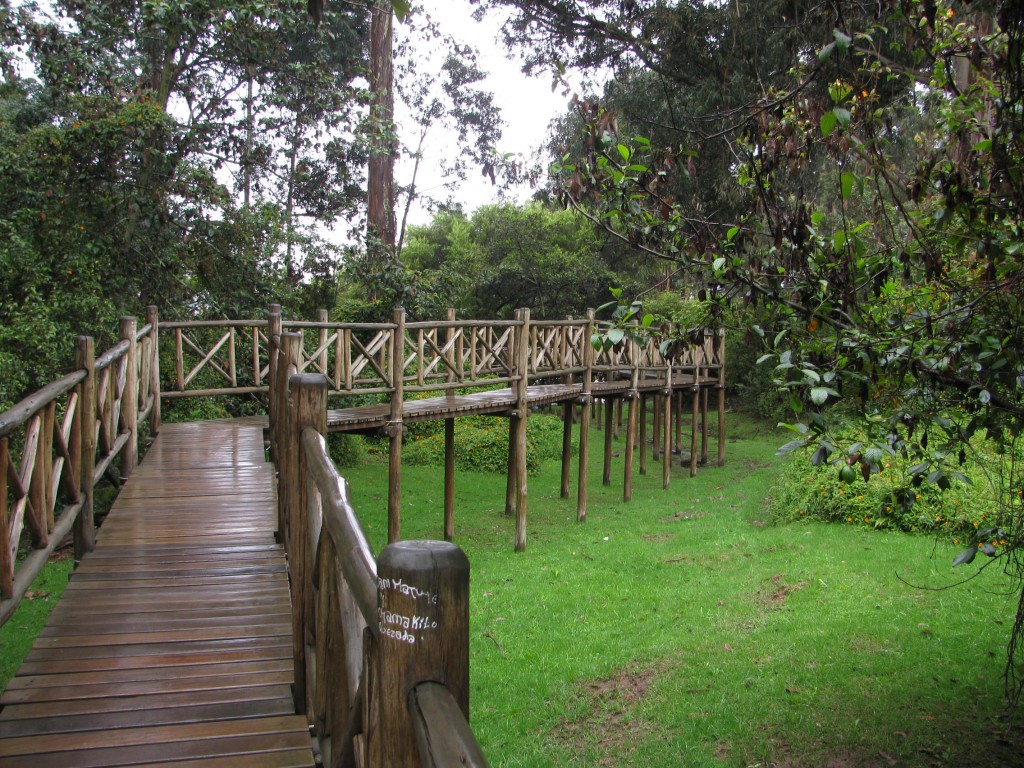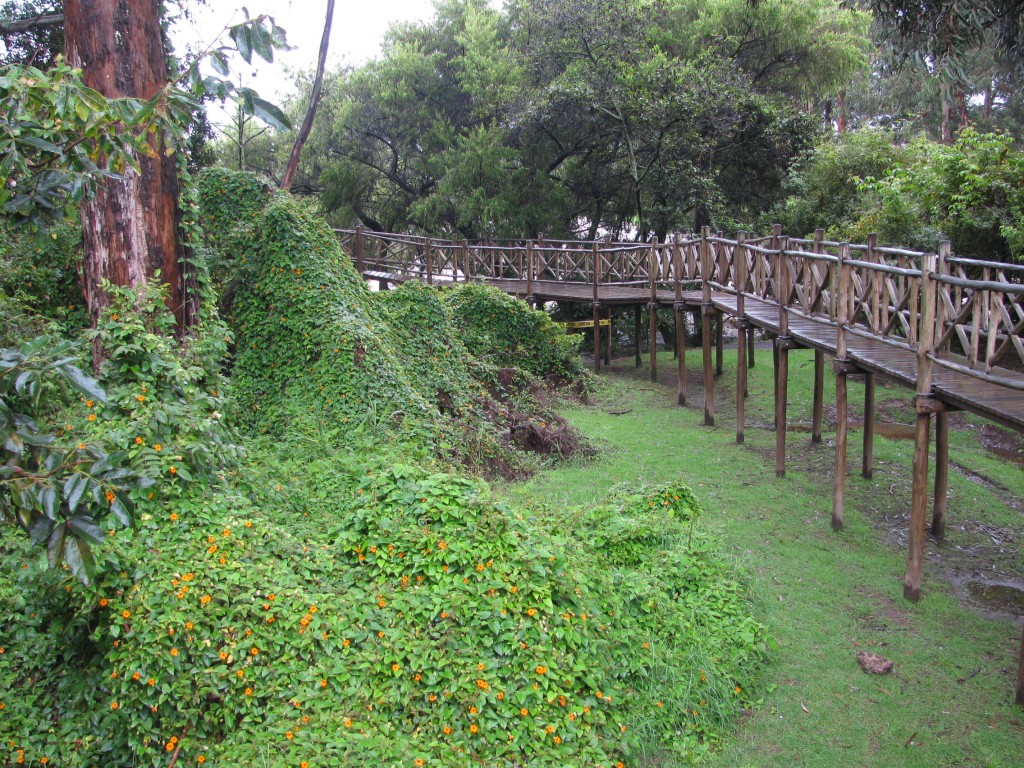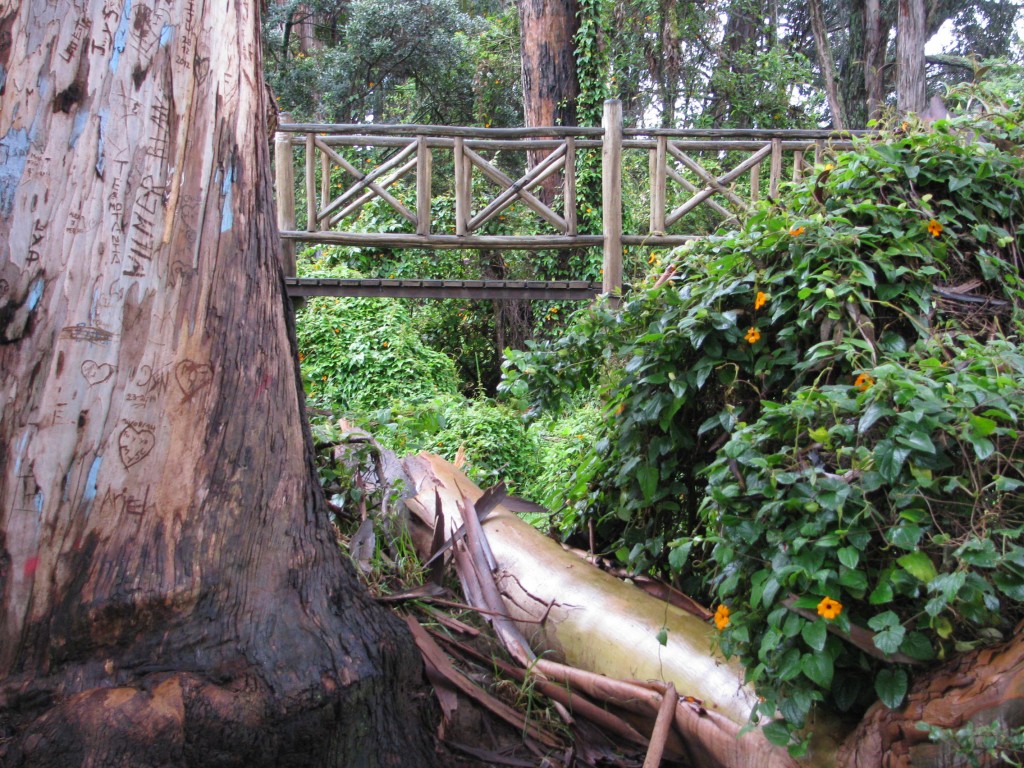 Actually, those rivers have taken the lives of a few people this year, even the fire and rescue chief from nearby Paute who was searching for a woman whose body, to my knowledge, was never found. It's a torrent after a heavy rain.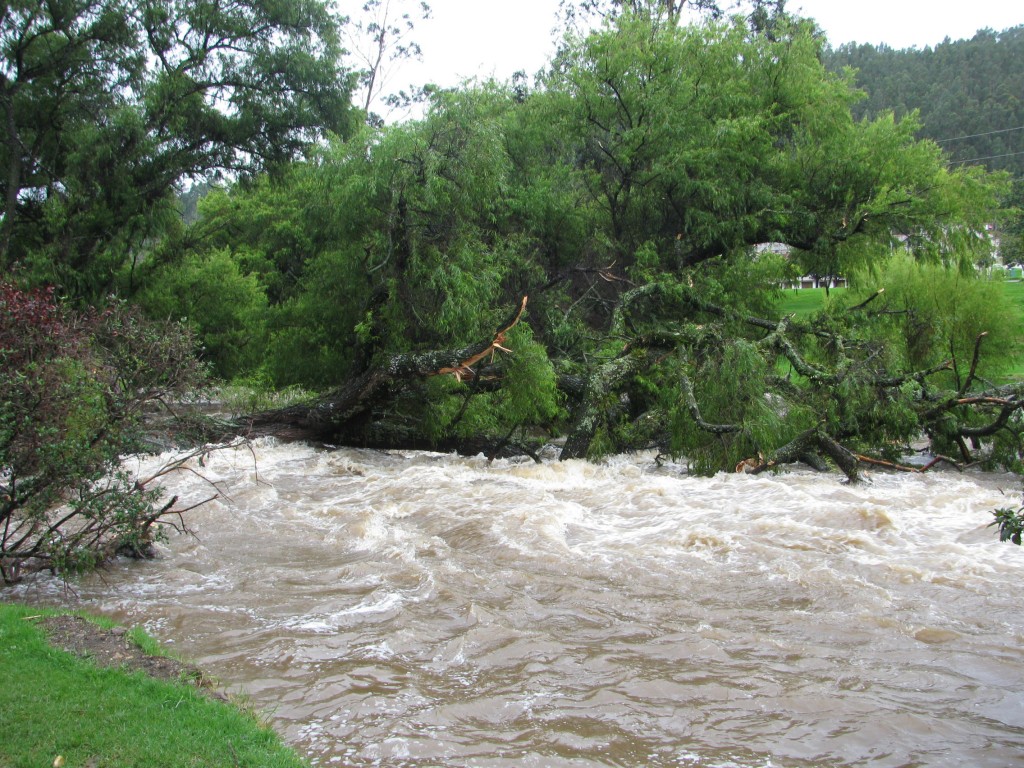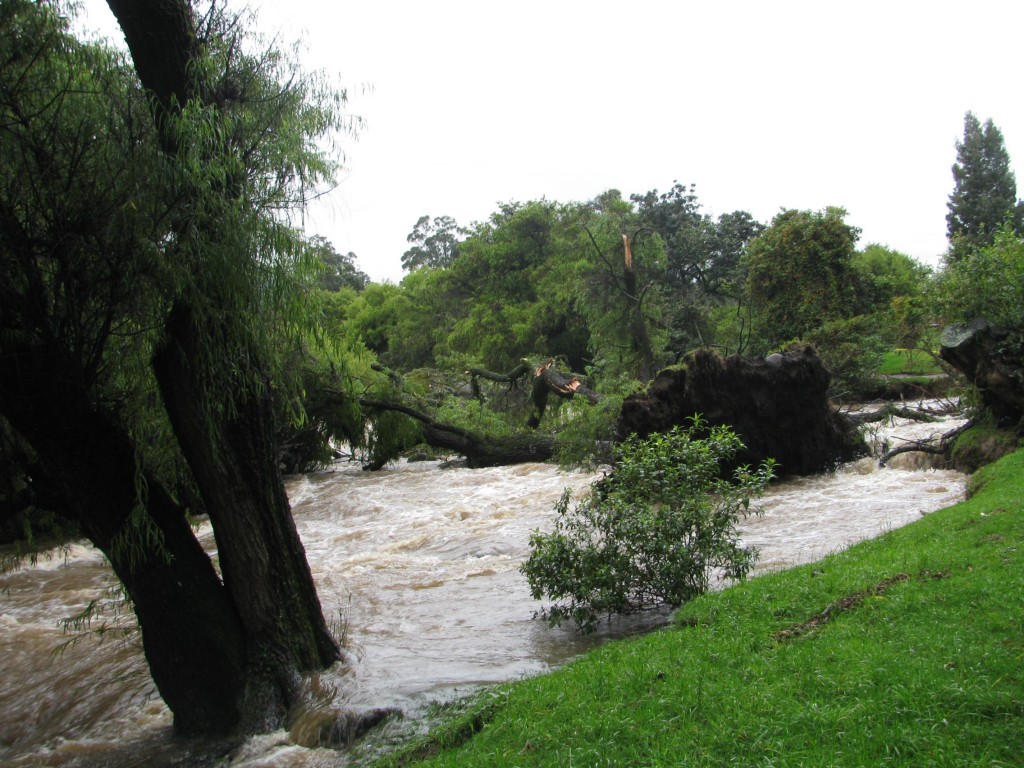 I'll bet we've been there about 25 times in the last couple of months, usually with Luna. Here are a couple more pictures.
I posted this picture of this "The Broken Bridge" before. I looked at that post and see I didn't tell you how it was broken. The Tomabamba flooded so badly in the 1950's sometime, it washed this huge bridge away.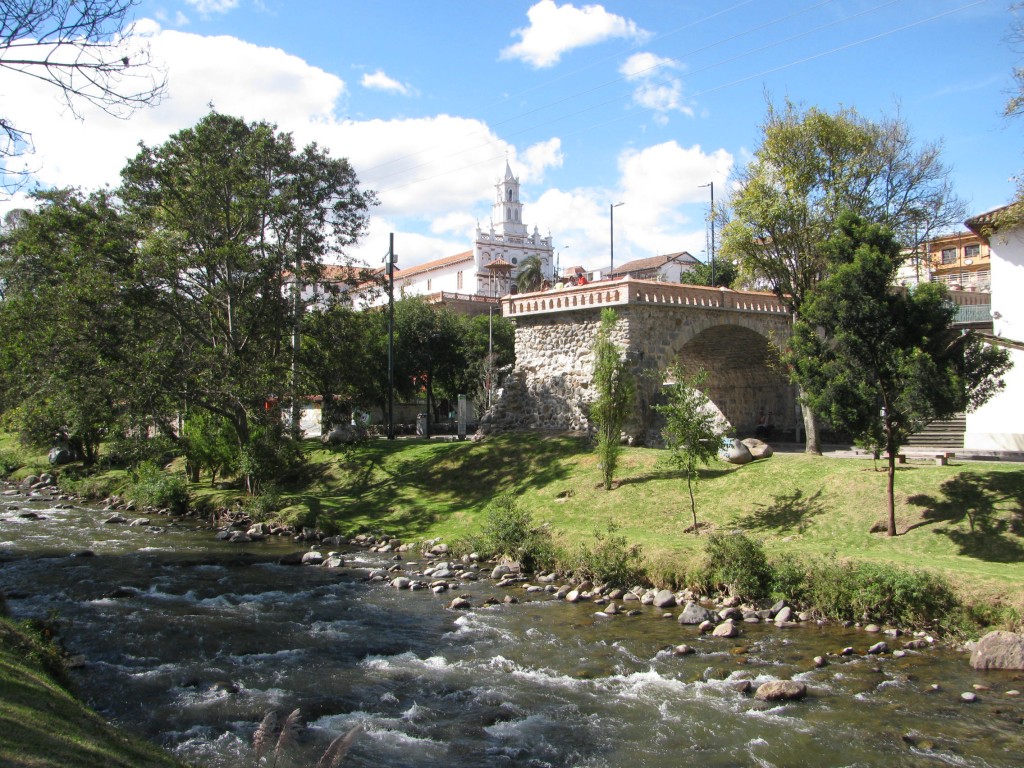 But almost all the time, the park is very serene.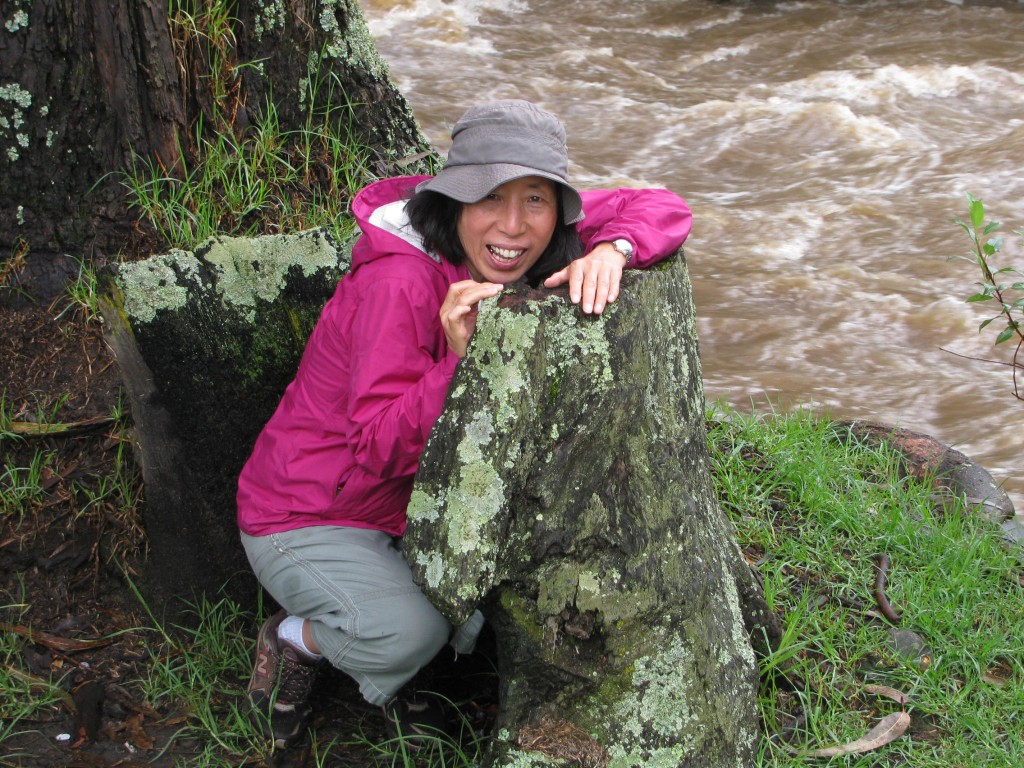 The later afternoon is pretty open. Myung is enjoying cooking. She's especially enjoyed having an oven and has become a pretty good baker now. Hey, we bought an ancient bread machine for $25 ( a good deal here in Ecuador where whatever like that is available costs a fortune) and let it do the bread dough kneading and sometimes the rising. Dump the ingredients in and push a button. I remember these things from the 90's. The bread is weird, but after the machine does the work, you can always just form it and bake it in the oven. Here's some weird bread I made the first day we had it.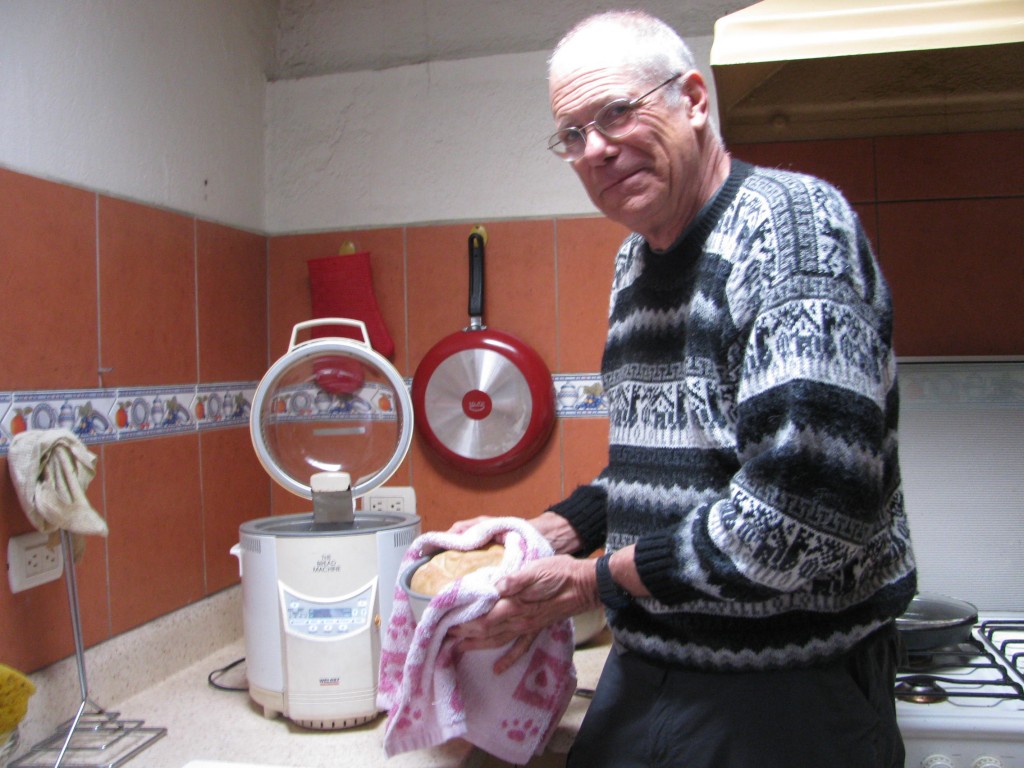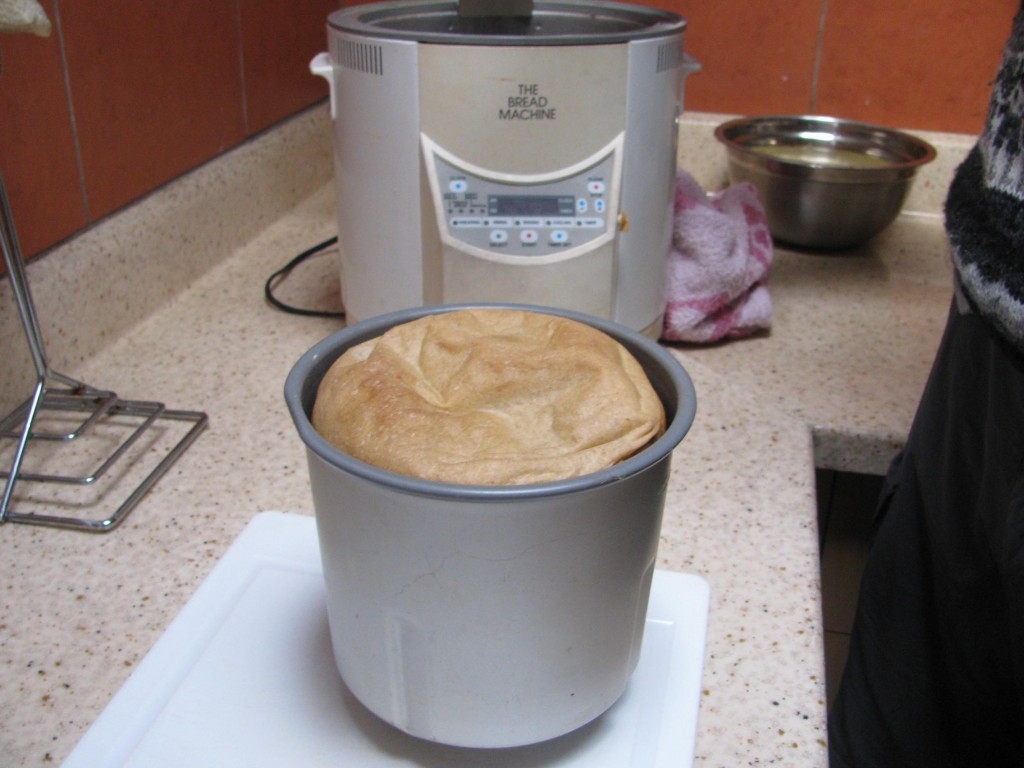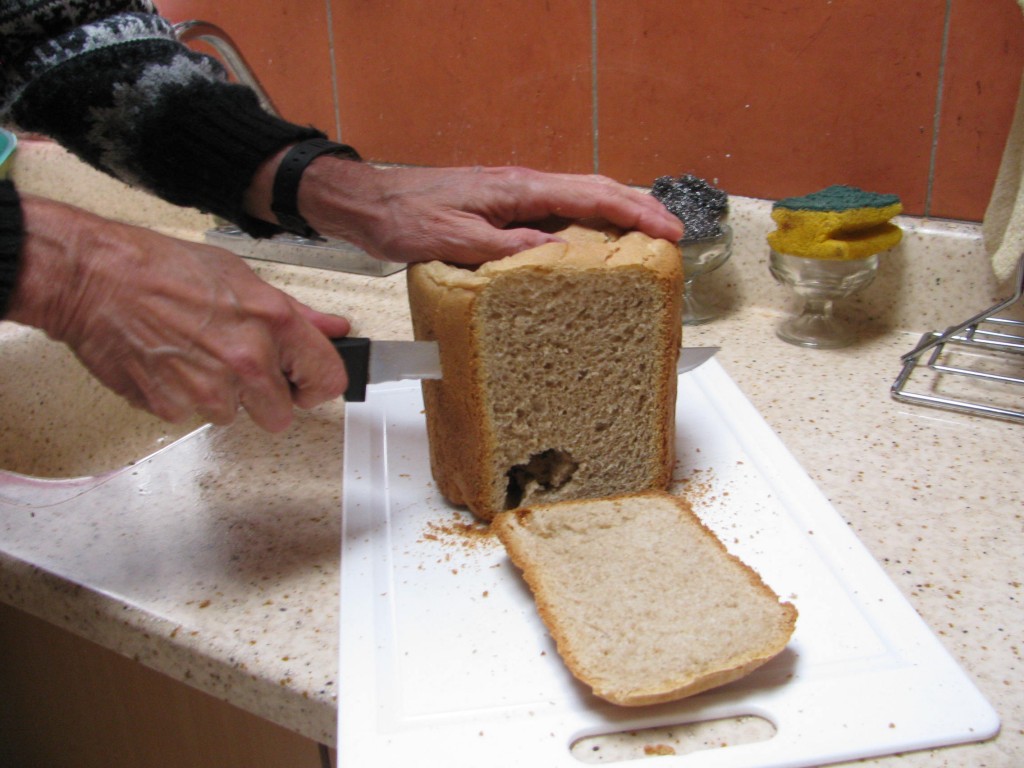 We were buying really nice bagels, better than Noah's, in el centro, but probably now we'll just eat Myung's. Here's our breakfast spread when we aren't having just fruit/muesli/yogurt, along with here bagels. We do eat well. Those are ranch eggs and fresh raw milk yogurt, Greek yogurt and butter. The honey is way better than Sioux Bee, and that's Myung homemade jam. I forget if it's strawberry or mora (like a raspberry).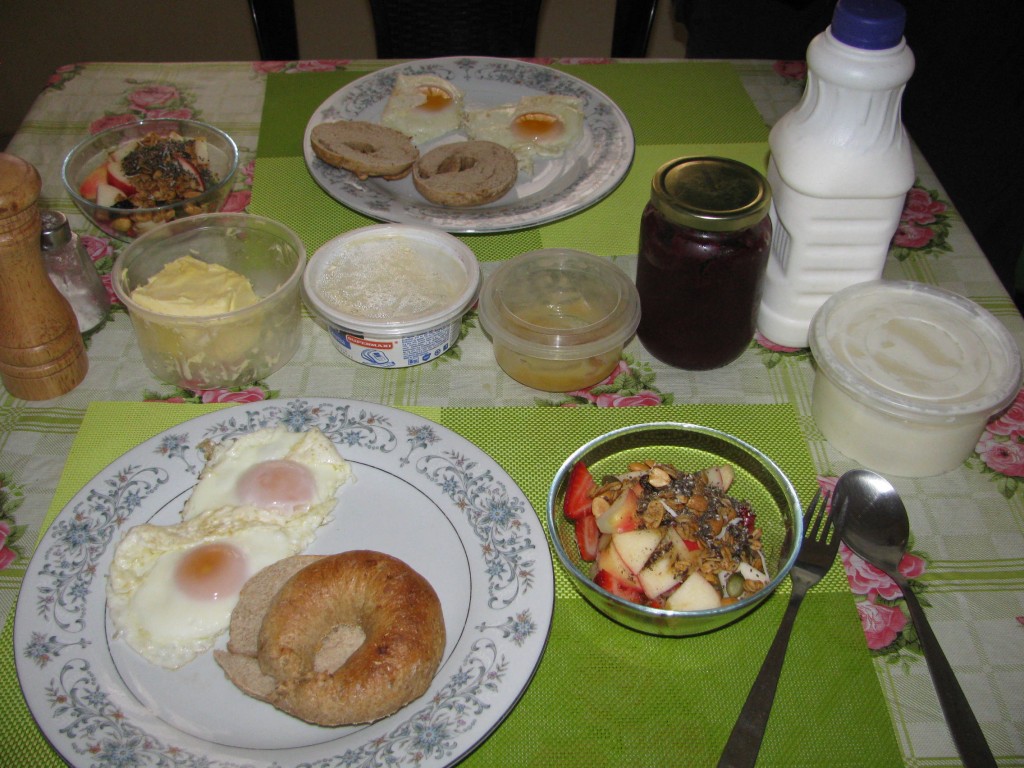 We have dinner around 6, then go for another walk most of the time, then sit with our computers till sleepytime. No, Luna sleeps outside.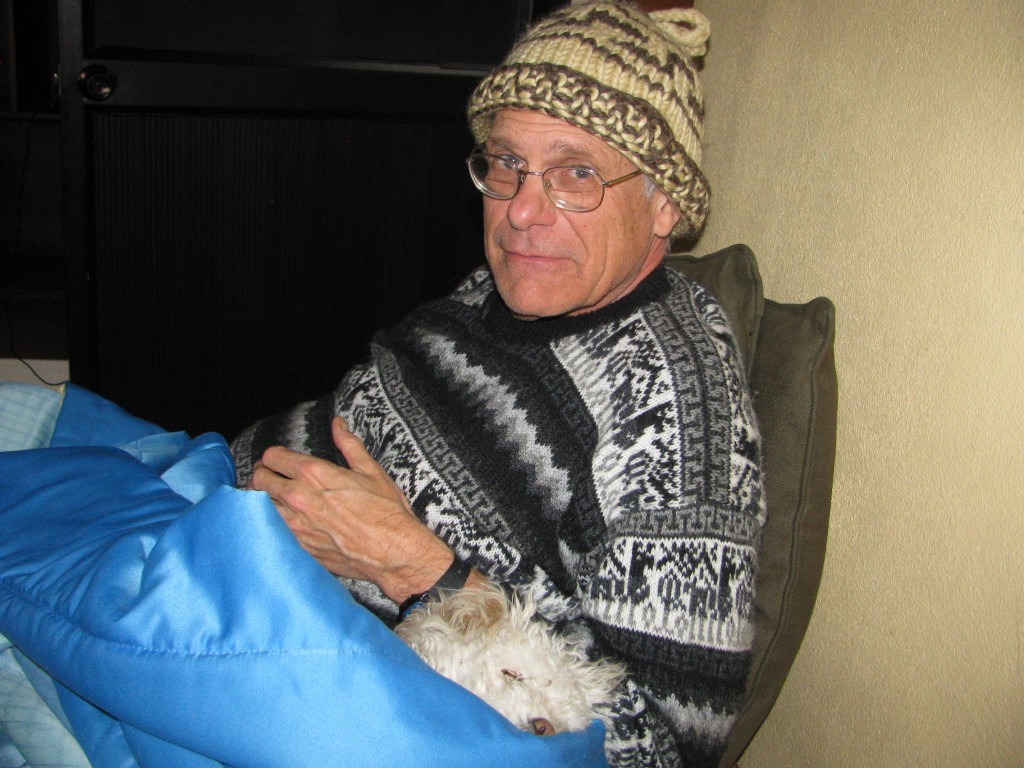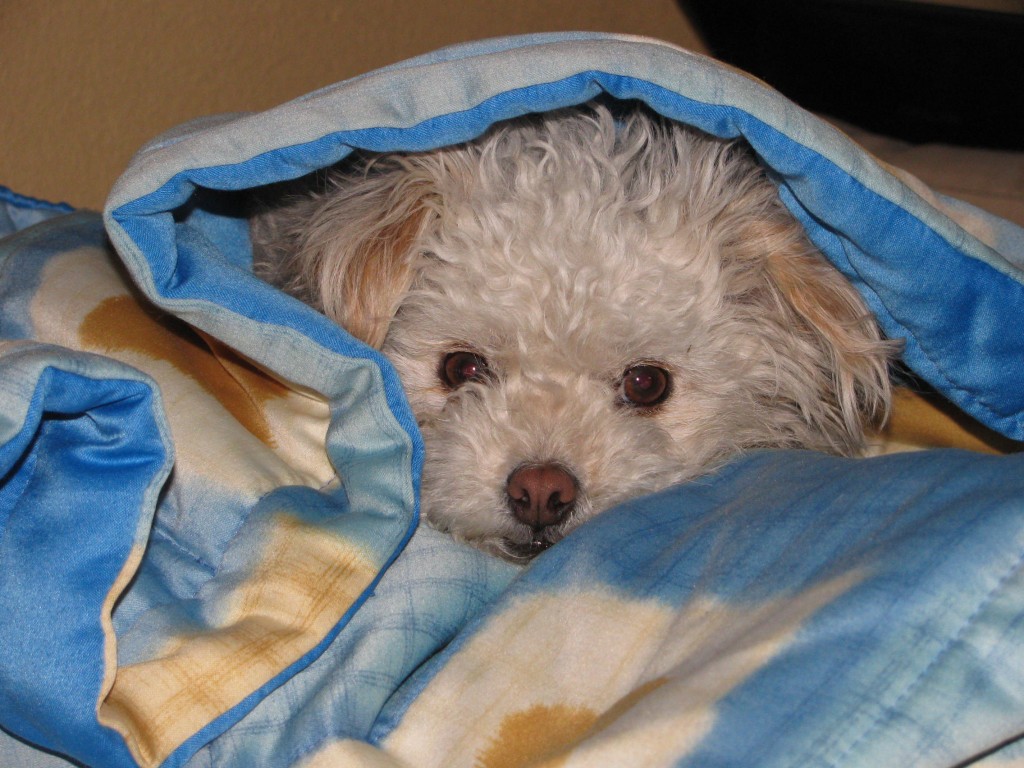 Sometimes we do social stuff with our apartment owners. They have a couple of teenagers, Sofia and Emilio.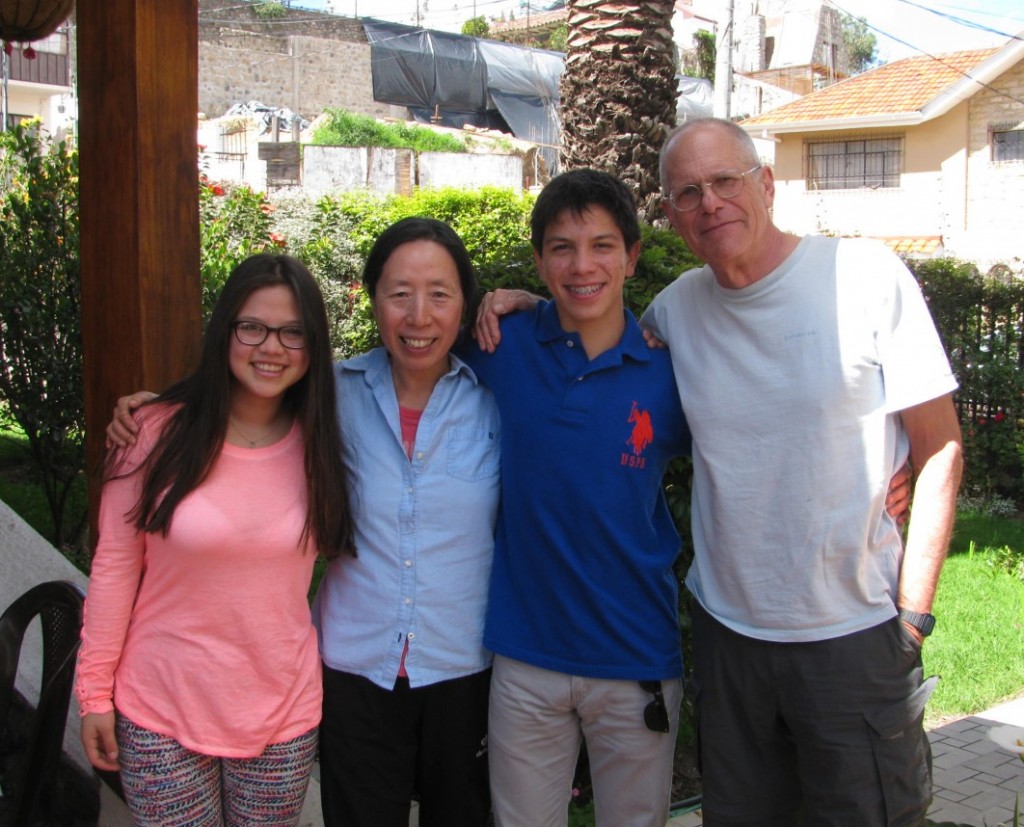 Here was a barbecue party by the side of their house, in front of ours.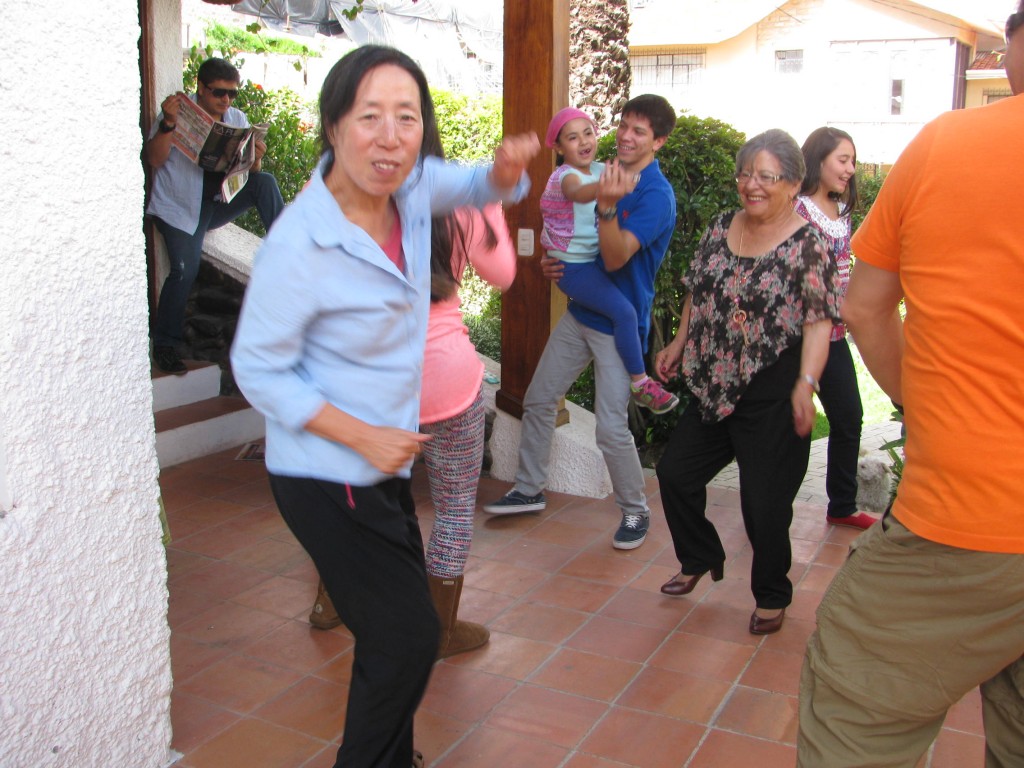 Here's dad, Augustin, on the right. He's an engineer, working on a dam during the week. He comes home on weekends and rocks out.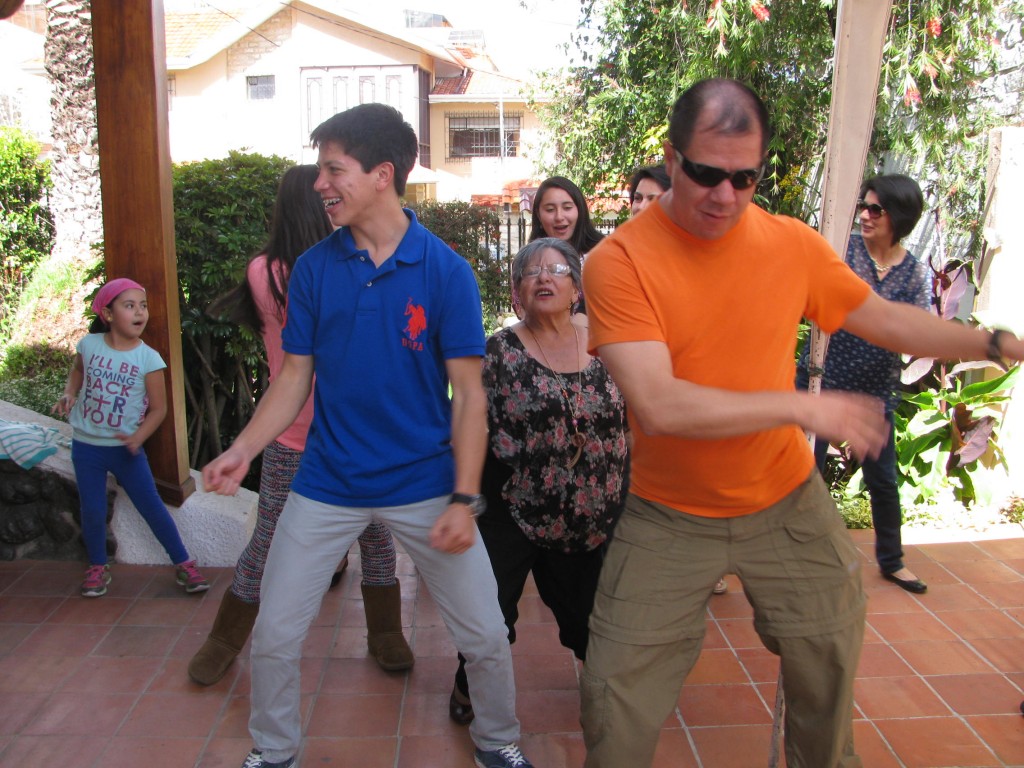 Here's the best picture we have of Sole, our landlady. She's blowing you all a kiss from inside where we ate the barbecue. Augustin's nephew, on her left, is a concert violinist with Cuenca Symphony Orchestra. He's played around the world.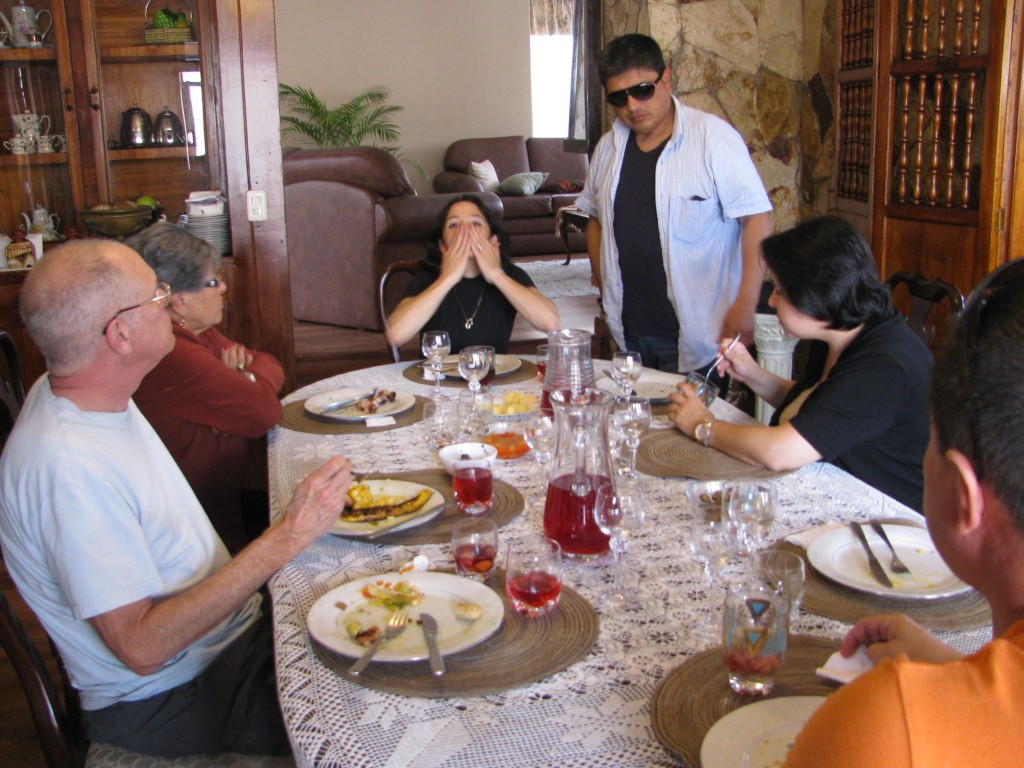 Speaking of the symphony, Sofia's going to sing with them next week. A couple of weeks ago, she was Elsa in her school's production of "Frozen".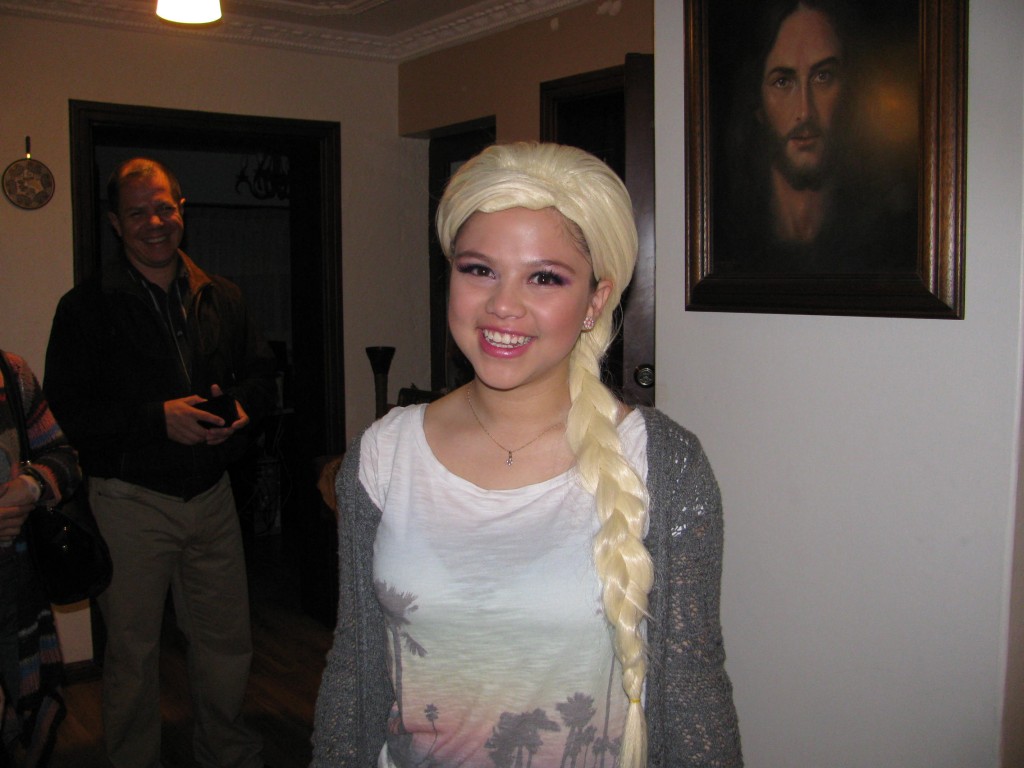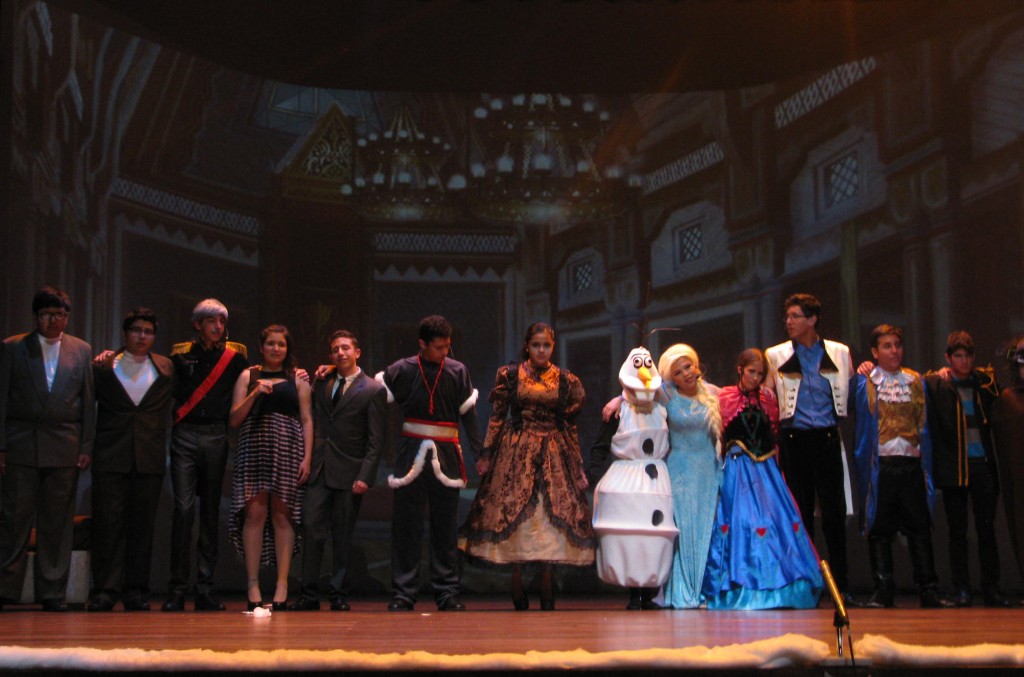 Just so we get everybody in, here are Emilio and Julio, Sole's dad who lives with them.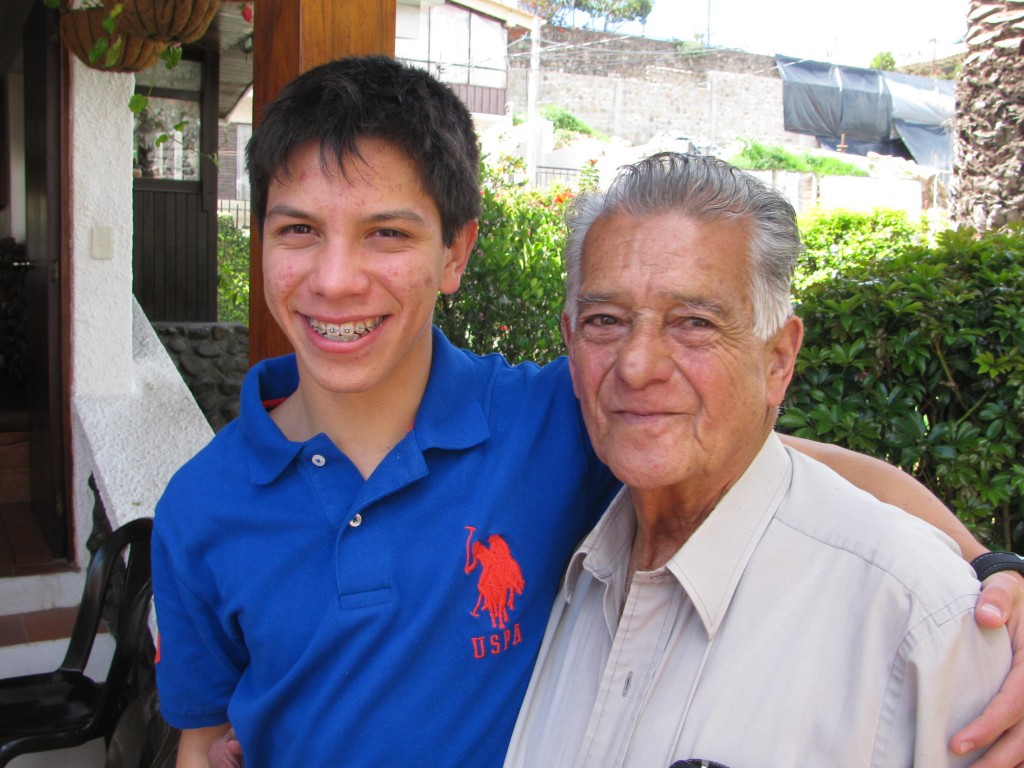 I have some touristy pictures of places around here. Here's San Blas, a famous church a few blocks north of us.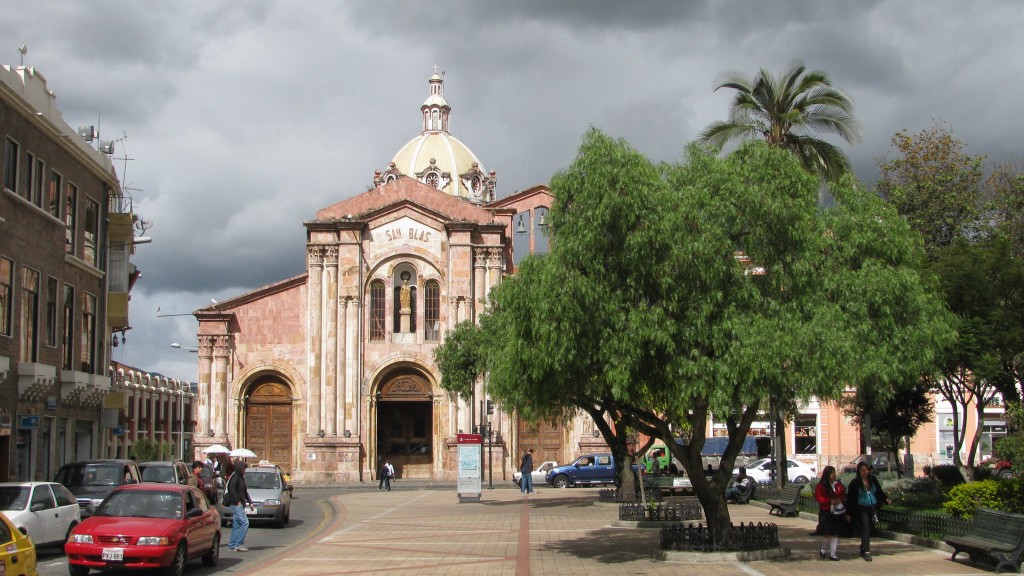 Paute is about an hour away by bus. The town isn't much to look at, especially after it started raining….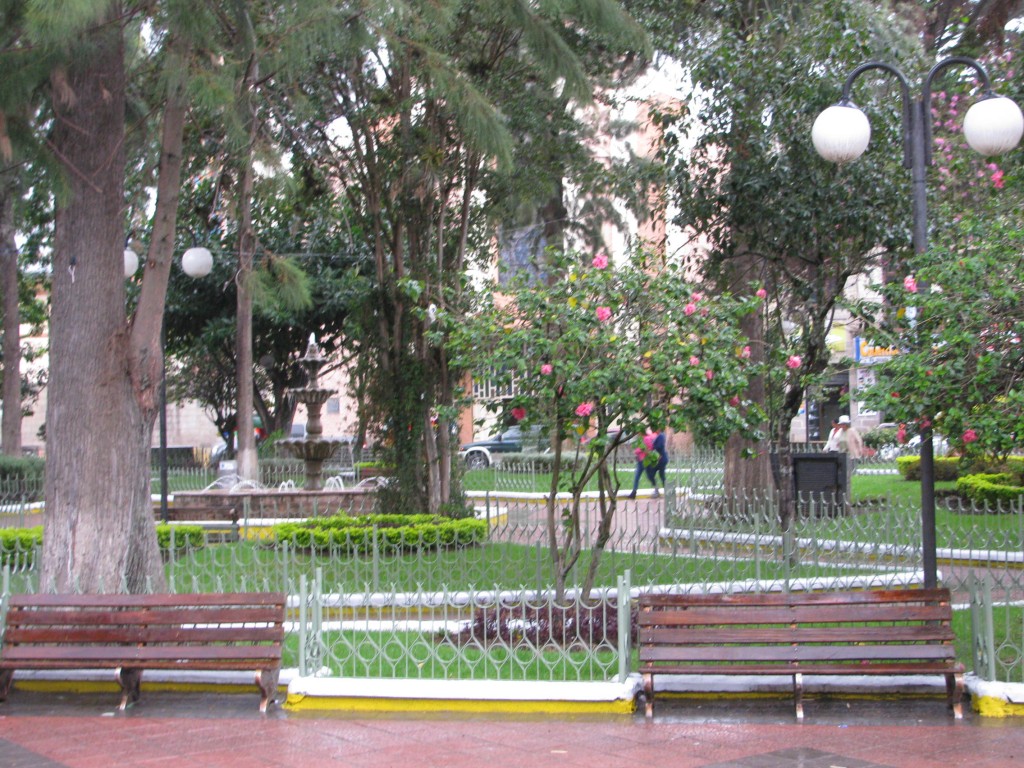 … but the riverside and park there was nice. I forget what the wingding was going on while we were there. This was a couple of months ago.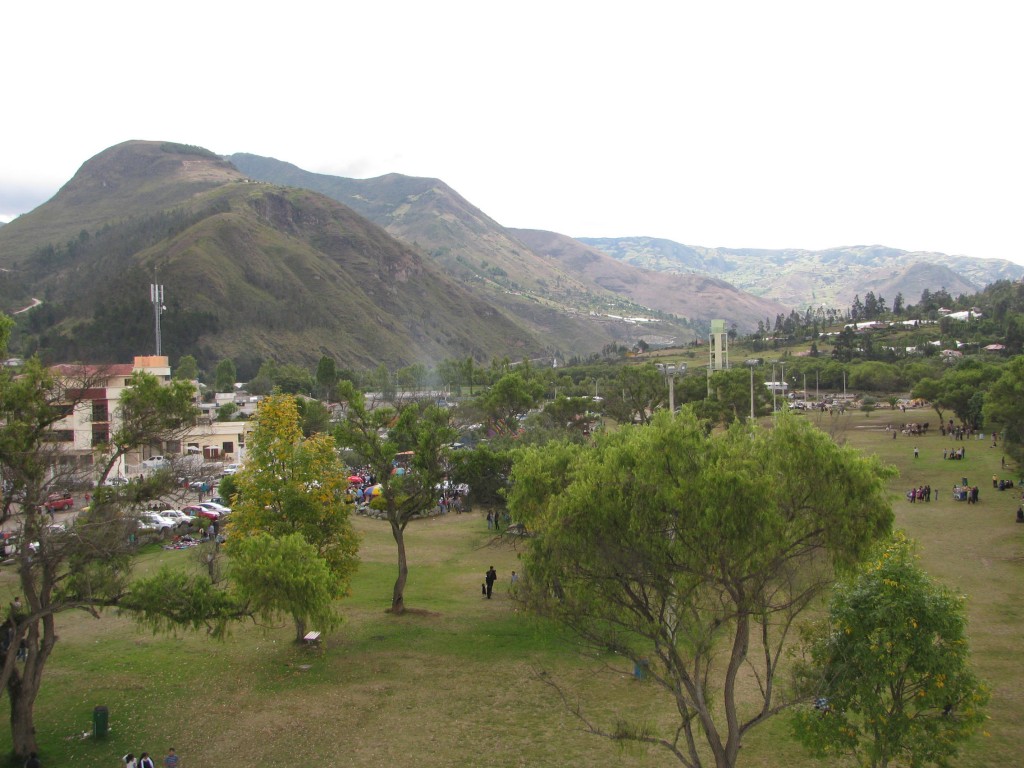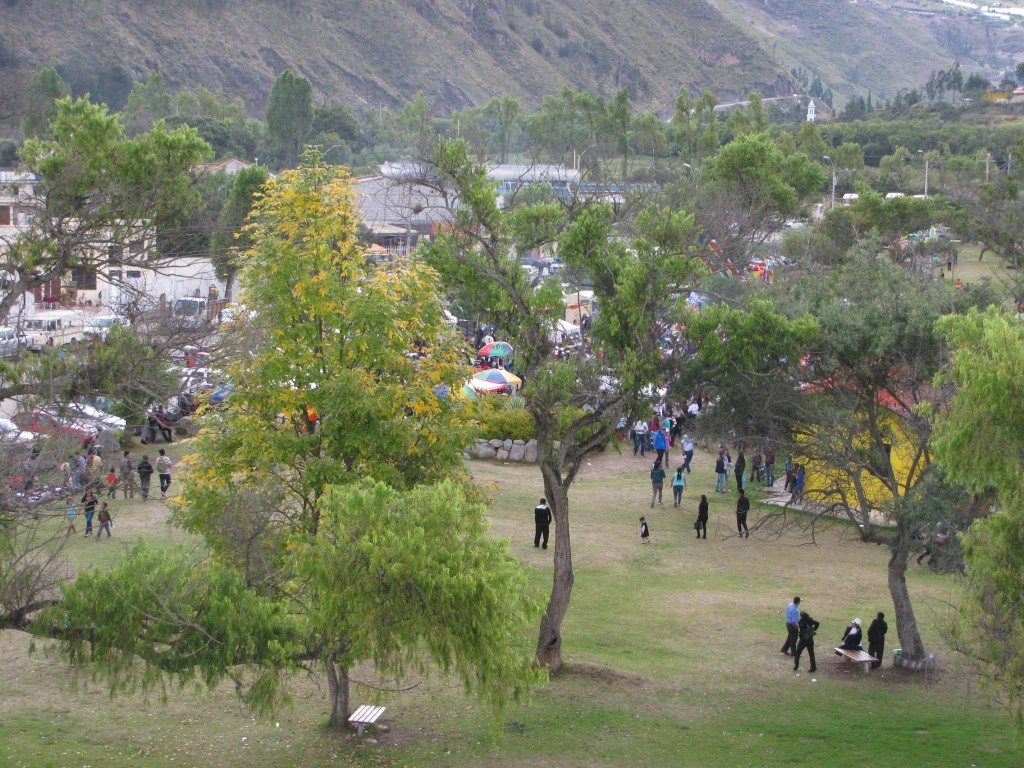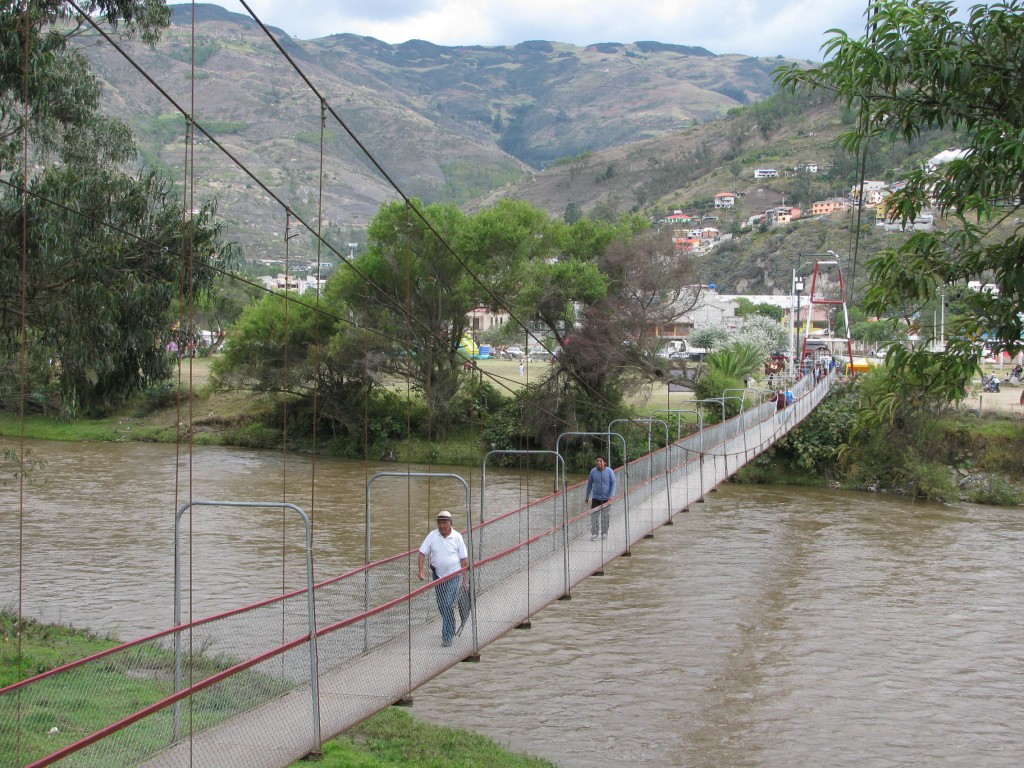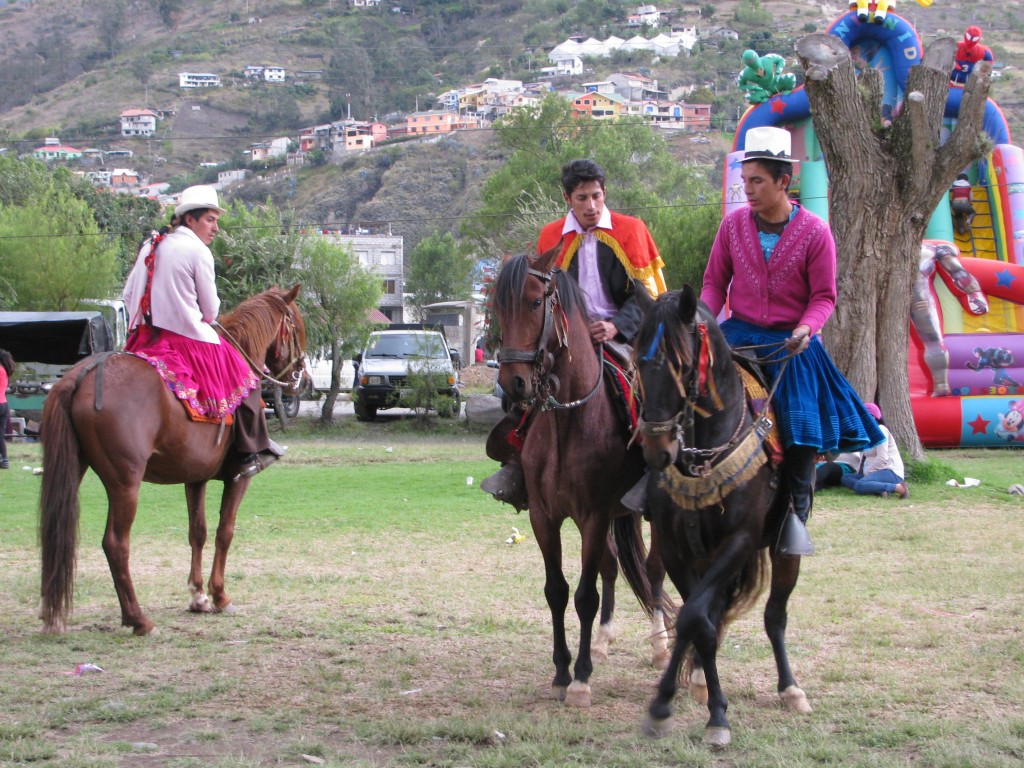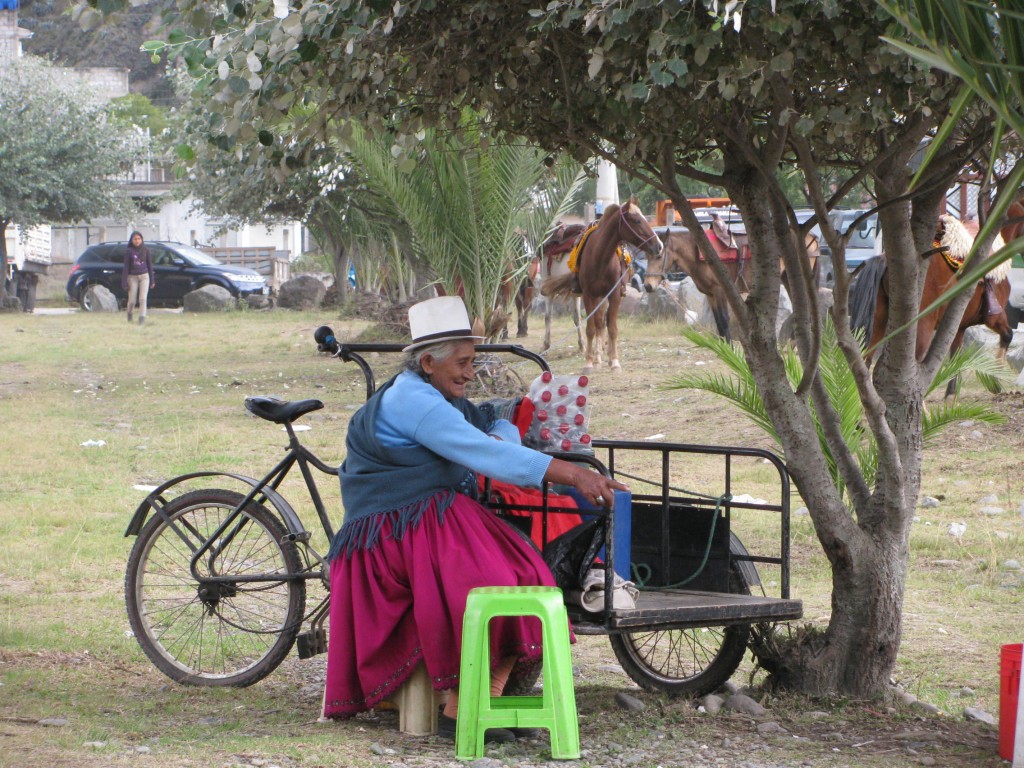 Did I tell you they eat cuyo, guinea pig, here. like in Peru? I can go without them. They are a little labor intensive to eat.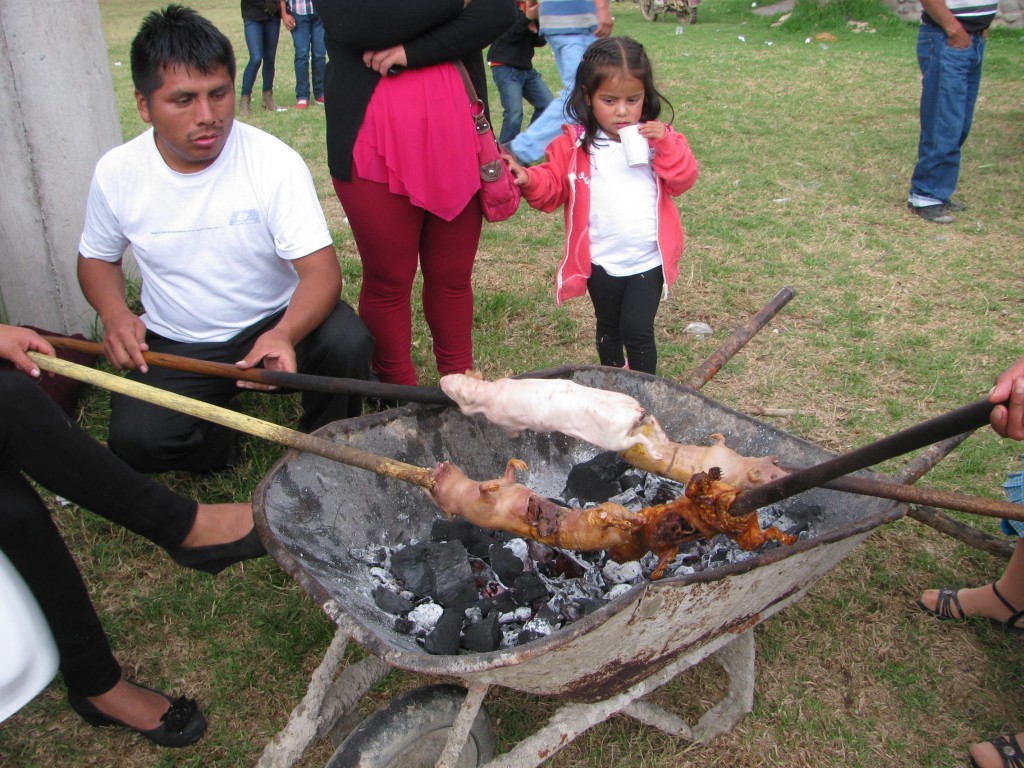 I think that's going to do it for now. I'll try to not be so long about writing next time. Be well, all of you.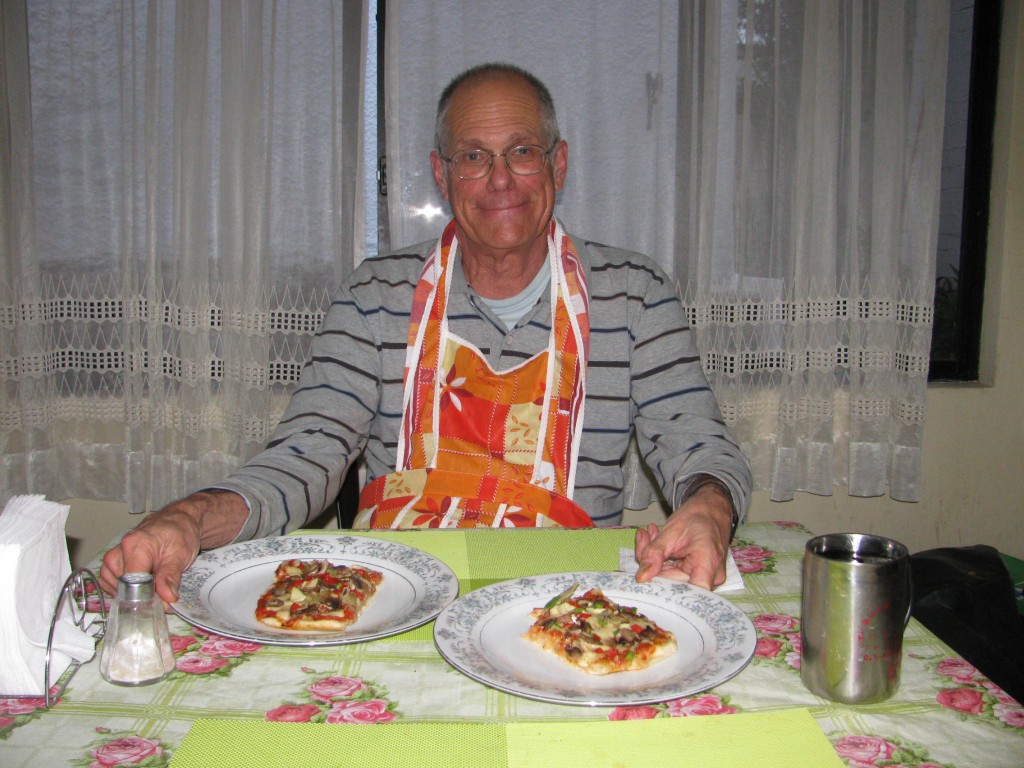 Yes, we still eat Asian food, too, like Myung's spring rolls. Yum!