Hi, y'all. I'm going to try to get off this and another entry before leaving Cuzco, Peru, in about two hours for Lima. These pictures are of Copacabana, on the Bolivian side of Lake Titicaca, and of a lovely island out in the lake, Isla del Sol. For the most part, Copacabana is a tourist town now. The only thing to actually look at is this moorish style church.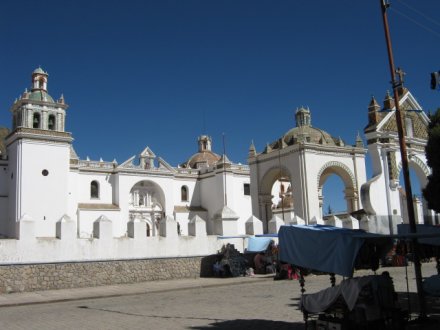 Other than that, about the only thing worth doing there is to eat the lake trout which are among the biggest trout in the world. I had my fill of trucha for awhile.
Here are some pitures of Isla de Sol. The views from along the shore here and on the Peruvian side might have you to think the views from the island are less than dramatic, but it really is nice out there. I went for two days and a night. The thing most tourists do is take the two hour boat ride to the village at the northern end of the island, look at the Inca sites there, and walk for about 4 hours to the southern end. That's where all the hostals are. You reward yourself at one of the ubiquitous trucha/pizza joints and have a drink.
This is the look as you pull up to the dock at the northern end.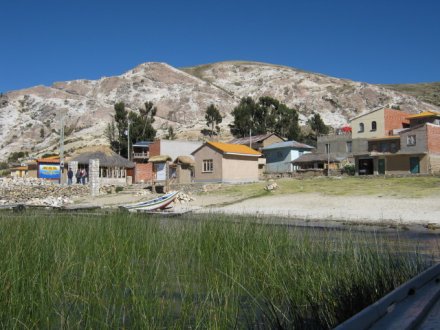 And here is part of the town itself.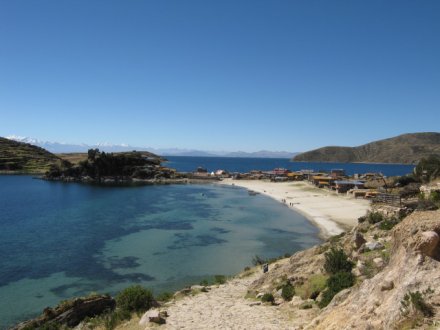 Though this island is an important Inca location due to their belief that their main god was born here, the ruins are less than exciting. I didn't think any of my pictures were blogworthy. So here are some pics along the ridge where you do most of your walking.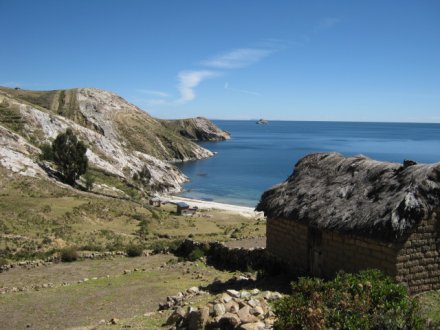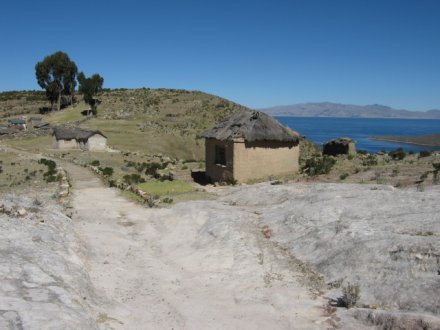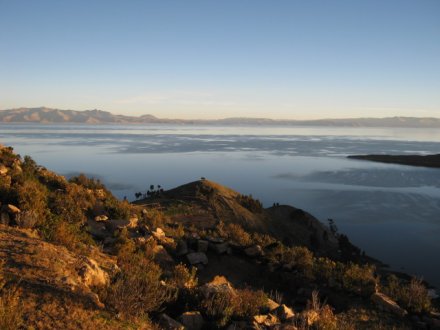 When you get to the end, there is a town where most people who stay overnight stay. It's very mellow. I liked the view out my window. I especially like that the room to myself was only $3.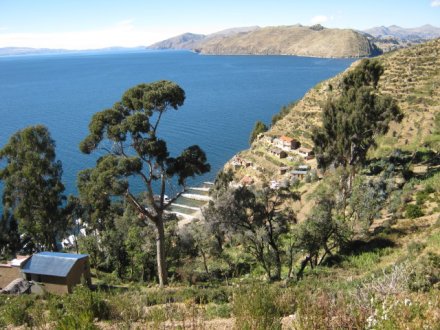 After that, I just went back to Copa, spent the night, and went the next day to Puno, Peru, about two hours west of there. I'm going to separate Bolivia from Peru by writing about everything over there in the next blog. Hopefully I can get that posted before having to leave this internet place I'm in. See you in a bit.