The weather is really bleak around here. If it isn't storming, it's windy, cold and dark. It looks like it's almost nighttime out there, It's a good day to blog.
   Despite the weather, I've been able to do something every day. Like, yesterday my German friend and I went to Dal Lake. It's a holy lake for the Hindus, though for the life of me I can't figure out why they would then throw garbage in it. It was nice enough. Basically, we had a nice walk in the woods. We also walked by and around a mid-nineteenth century Christian Church, grounds and cemetery from when the Brits had hill stations around northern India. That was about a 4 km walk. Then we went down to Dharamsala, where she wanted to shop for some silk material. We didn't do that because it started pouring rain. So we had lunch and took the bus back to Mcleod Ganj.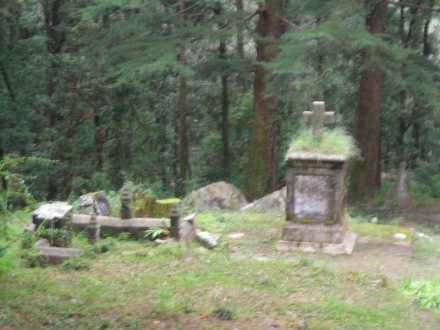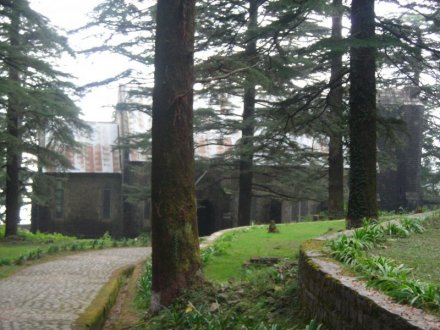 As you can see, it's really dreary, even when it's not raining.
   Anyway, the day before, we went to the Norbulinka Institute, not to be confused with the monastery where the Lama Karmapa was. There are lovely gardens there, a very nicely maintained Buddhist temple, and fine art workshops. You can buy this artwork, furniture and crafts at the store there. Some of the things take months to make.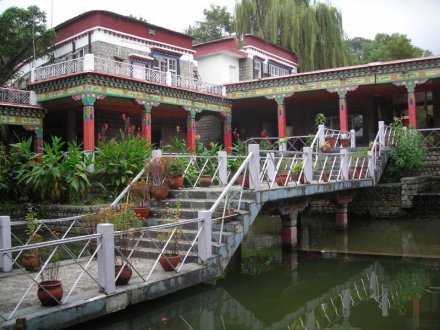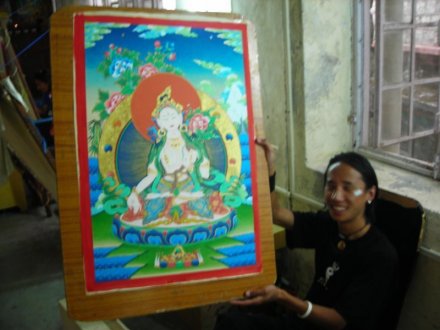 This is what's called a thangka. It's an elaborate painting of Tibetan deities. You've seen them, I'm sure. I wish this was a better picture so you can see the detail and effort involved. This man has been working on it for four months. It's almost done.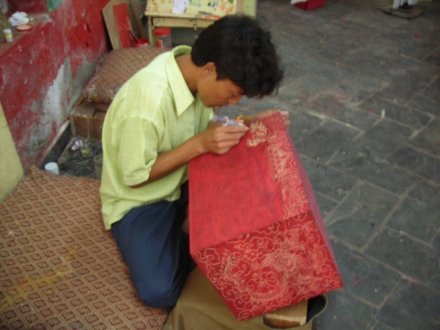 This man is applying thick lines with a kind of syringe on a drawer which will go in a chest, which is in parts nearby. Here's a close-up of the side.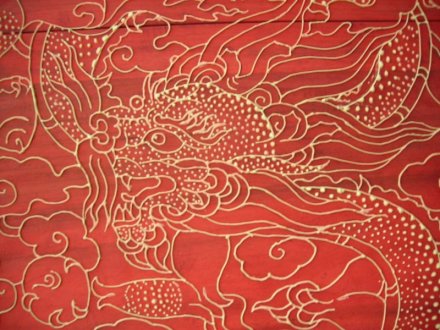 And here are some people making a carpet at a "factory" on town.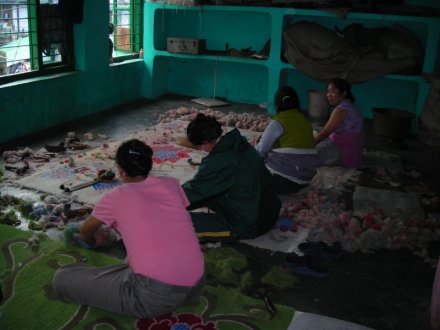 So, as you can see, I'm not just sitting around pondering my navel. In fact, after dealing with about five power outages and one place's buggy computer, I'm going outside. It's stopped raining for now. I haven't even seen the main temple yet. Maybe I'll make a run for that.
   Later….