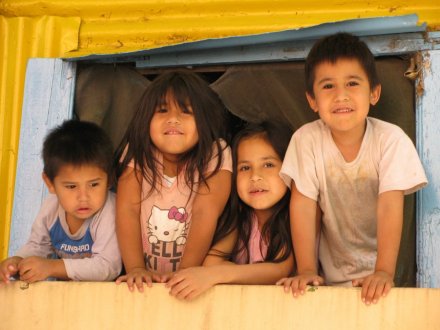 Greetings from Buenos Aires. Things have been VERY slow around here during the New Year´s four day weekend. Almost everything closed on the afternoon of the 31st and just opened up today. Myung is off doing her own thing. That gives me a chance to blog.
We´ve settled in to our new apartment and are living about as straight a life as we are capable of. One of the really nice things about settling down is we have a refrigerator. That means we can have fresh food. AND we don´t have to cook over a fire.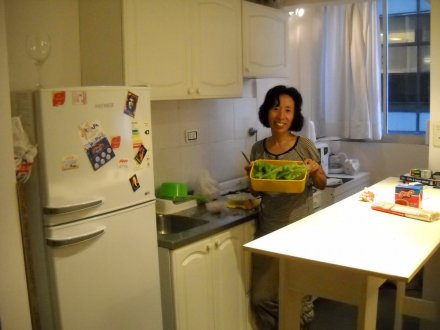 So far on our few days here, we´ve walked and walked. The public transportation is great too, though the bus system is impenetrable, so far. On weekends and holidays many residents of BA, who call themselves porteños, flock to a touristy historical city near the Rio de la Plata called Tigre. We decided to do as the Romans do, and went. It was okay, not photogenic. Tigre was the capital once upon a time, but the old days are gone. The market sells tourist stuff and most of hte activity is tourist oriented. Cute enough, I guess, and we can say we went.
Actually, Buenos Aires doesn´t have much in the way of great tourist stuff. What´s good about it it is that it is so alive. There are things happening in the streets of any neighborhood, at least the ones we´ve seen so far. The action is a mix between utterly modern (straights in suits going about the business of business), to country people selling their wares on a blanket in the street, to performers and fun lovers of every kind. Everywhere they pass the hat. Tango is still a big deal here.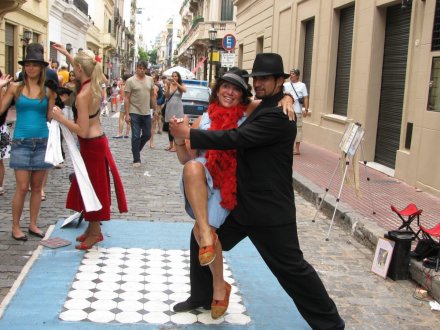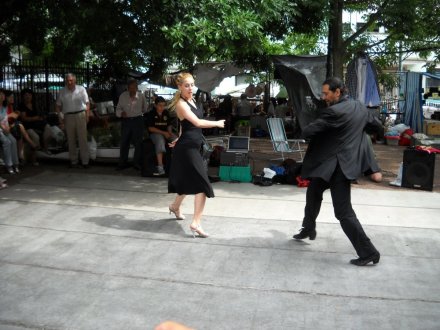 We happened to see these guitarists on TV the next day. They looked like such a big deal on the TV set, and here they were playing for change on the street.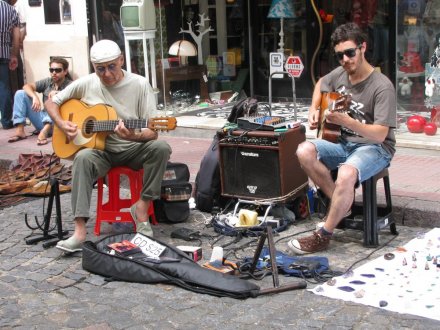 There is an old, cobblestone quarter known as San Telmo. On weekends it is just nuts there.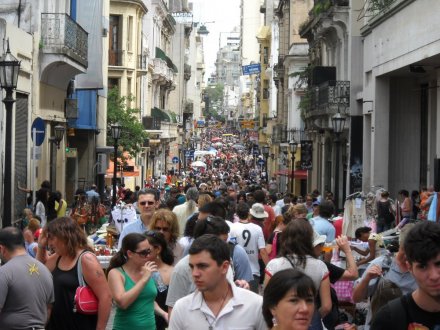 Where we live in the city center looks like a set out of Evita. For sure, many scenes must have been filmed there.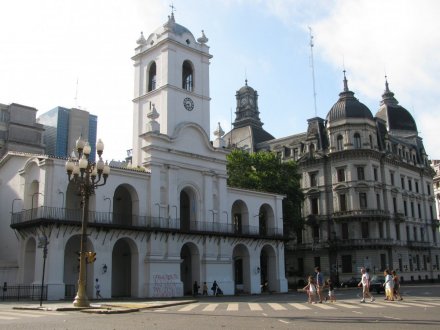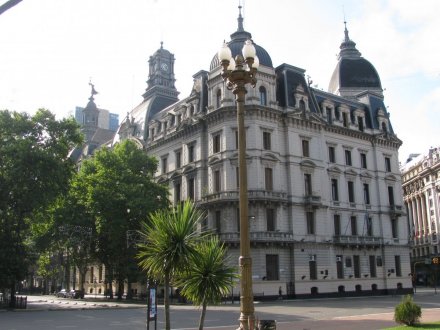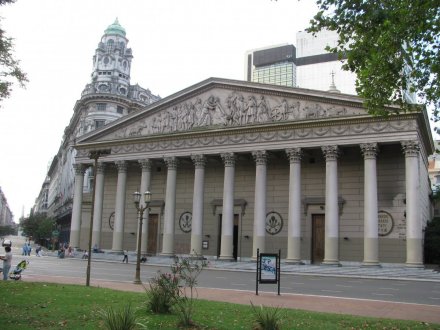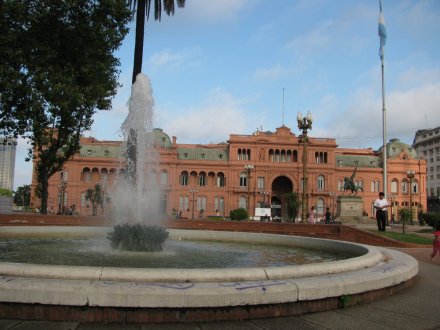 Eva Peron would give her speeches to hundreds of thousands from the balcony of the old palace in the above picture. These demonstrators no doubt saw her in person.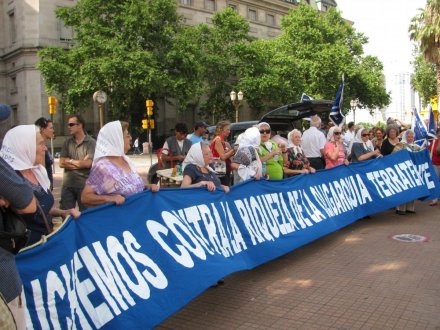 And no self-respecting tourist would come here without going to her tomb.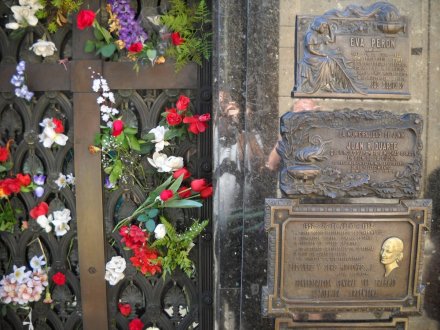 Another tourist destination in Buenos Aires is a neighborhood, barrio, called La Boca. It´s the old port area and is generally quite run down and not a place to go at night. But in the daytime, people go to look at the colorful buildings, the street performances, and to eat. The story goes that it´s so colorful there because they used leftover ship paint to paint the buildings. They got it all dolled up now, like some kind of street in Disneyland.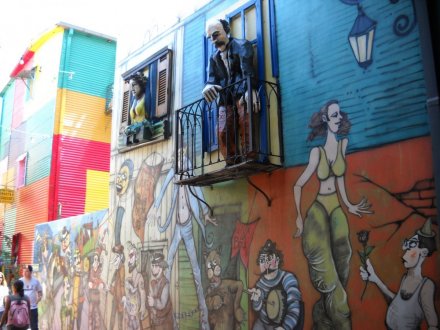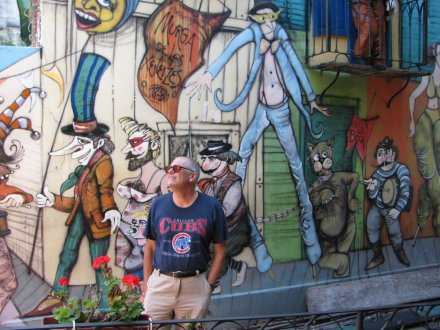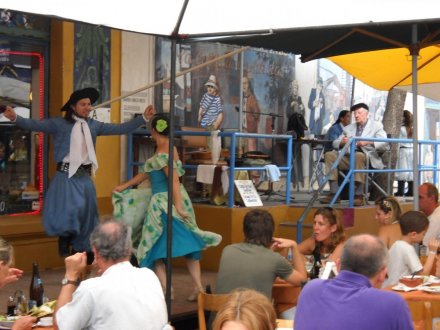 I guess that´s about it for now. Most of our life is pretty mundane. Right now, I´m going to buy some coffee and a book to read. Also, I left my Spanish language book at my friend´s in Oakland, and I really should rev my Spanish up. That and lunch should do it for me. Myung went to the Korean cultural center for a book in Korean. So, be well, all of you.