Merry Christmas and Happy New Year!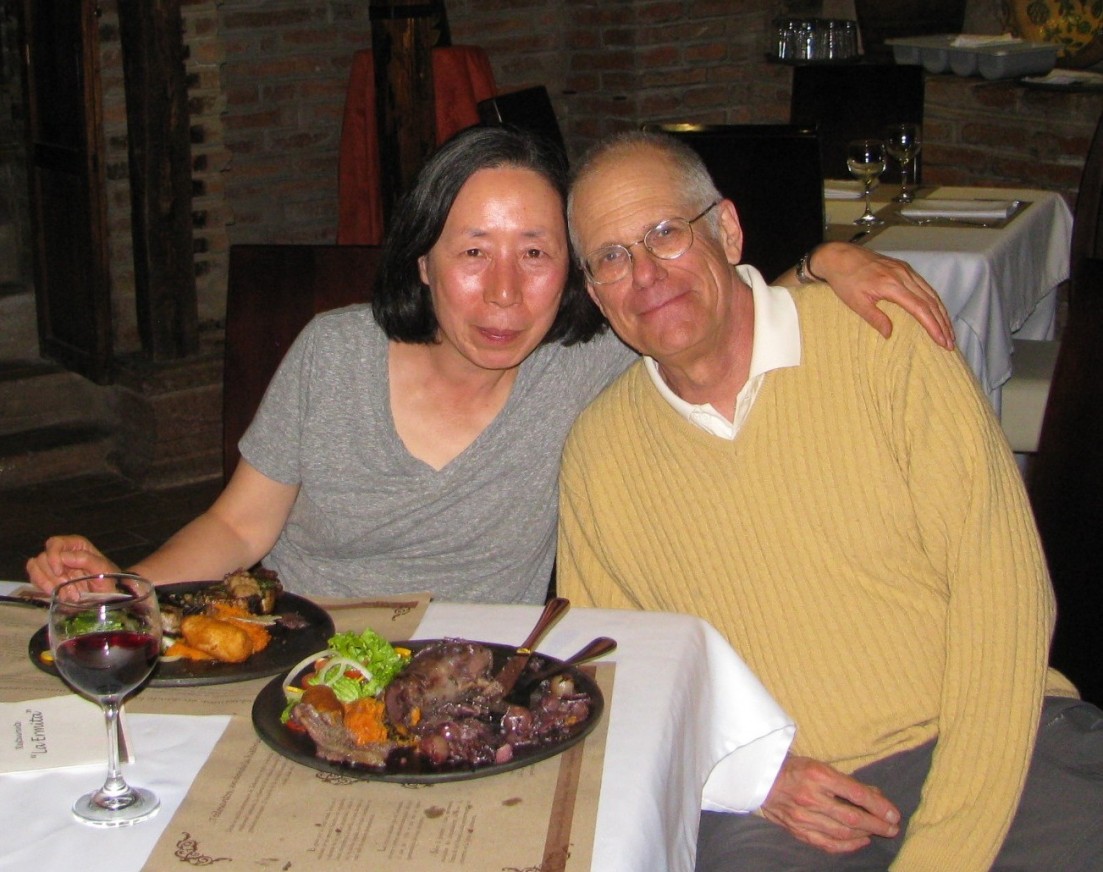 It's been a couple of months again, I know. But not a lot has been going on again. That picture of us is from Myung's birthday last month. We went out to Sole's restaurant. I let it out that it was her birthday, so they all were there.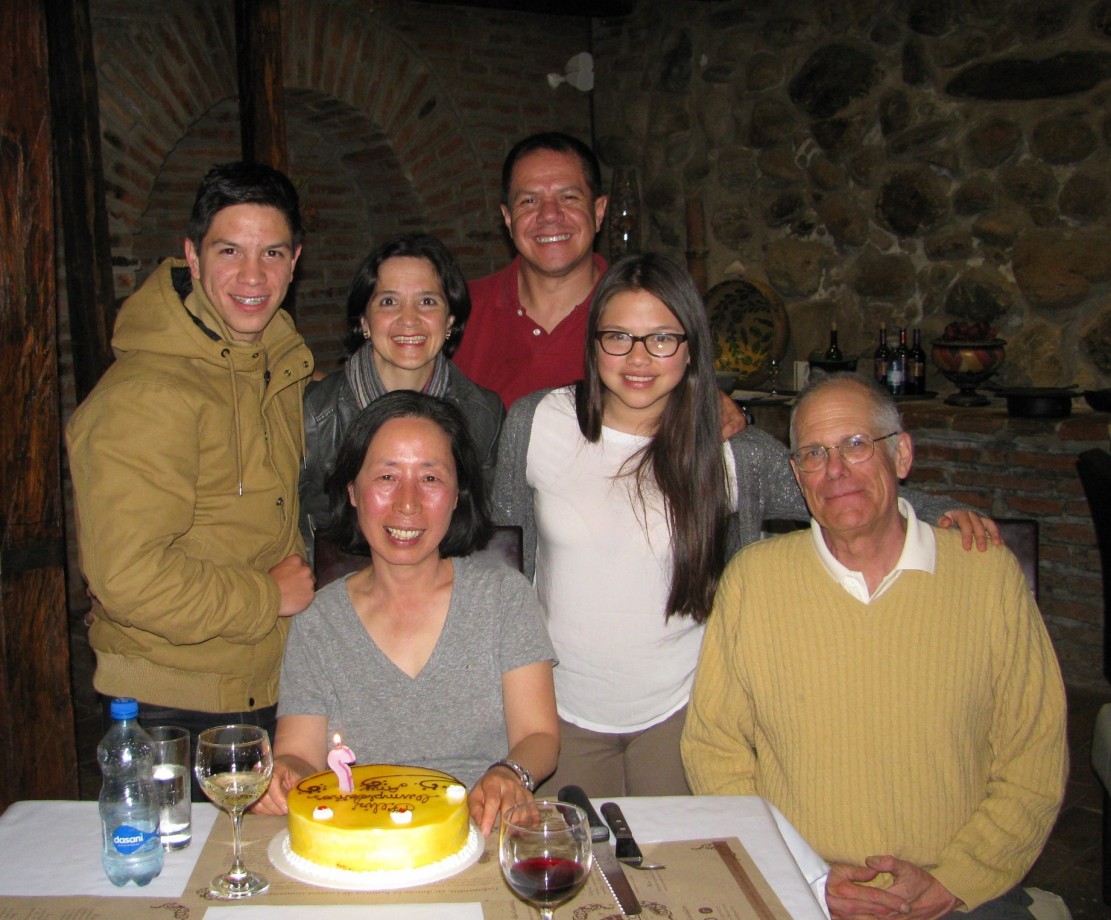 They or one of the cooks, I don't know, made her a cake. They don't know her age, hence the question mark. I didn't know you could get a question mark candle.
Actually, something big is going on with me. I got prostate cancer. (No photos) It's low grade and if I get a prostatectomy I have a 99% chance of dying of something else. At this time, I plan to get one. I'm not prone to dramatics, so I'm going to let it go at that till the end of next month when I make a final decision whether to get it done here for free or in Korea where I'd have to pay. It wouldn't be too expensive because I can get into Korea's health care system. The health care in Korea is much better. It's kind of  long story which I'll tell next month.
Whew, I'm glad I got that announcement out of the way. Now on with my life.
I've got lots of photos of fairs in Cuenca. The first bunch is of the big fair for Cuenca's independence. As you might know, especially if you've read my little histories, after Napoleon defeated Spain, the Spanish empire crumbled. The vice royalties and other entities in the New World fell like dominoes to Bolivar, Sucre and the others. Cuenca's turn was Nov 3, 1820. We happen to live on 3 de Noviembre Lane, off of the gravel and pothole end of 3 de Noviembre Avenue. This fair was all along the renovated stretch of Avenida 3 de Noviembre. You've seen lots of pictures along the Tomebamba River. In this one, you can see some of the tents the government set up for vendors for a fee along the river.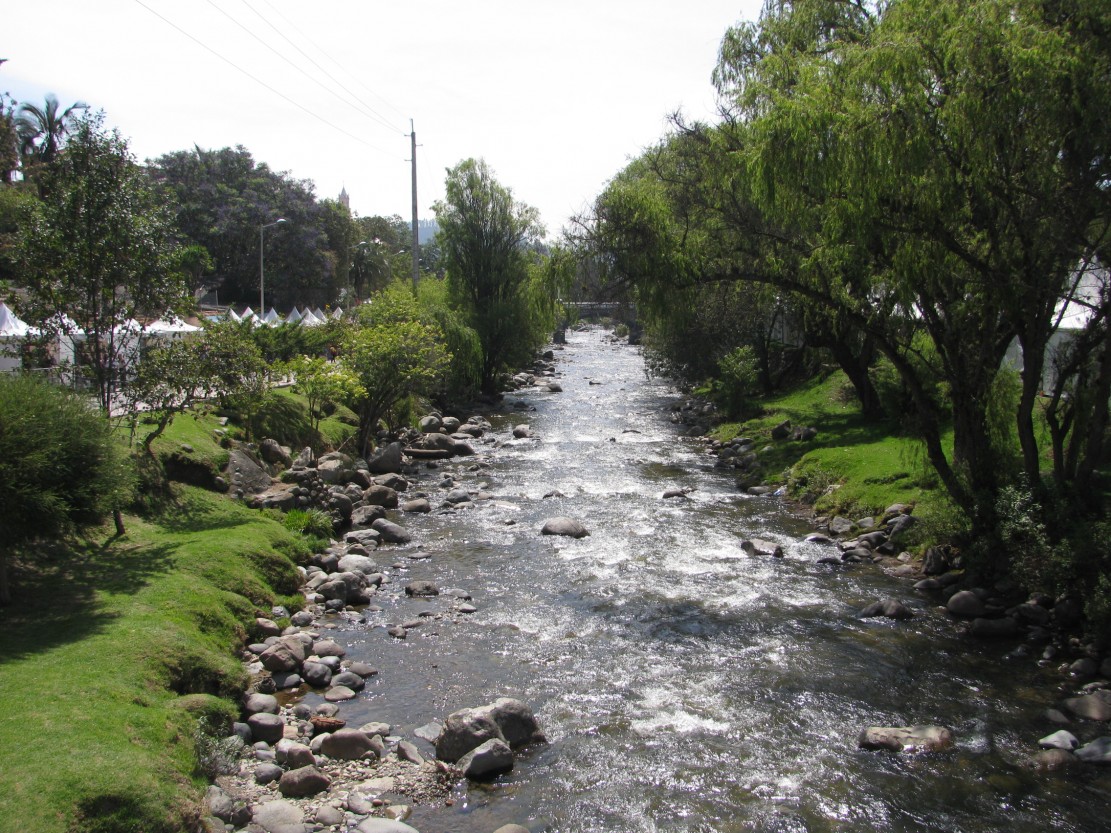 While I'm being historical, Tomebamba was the name of the northern Inca administrative center where Cuenca is now. The ruins which you've seen in this blog are all that's left of that after the Spanish used the stones to build Cuenca. Actually, the Spanish used squat. They used Canari/Inca slaves to build early Cuenca. Let's not go into the whole thing. Almost 500 years later, here Myung and I are, retired in modern Ecuador, going to thoroughly modern fairs along the river.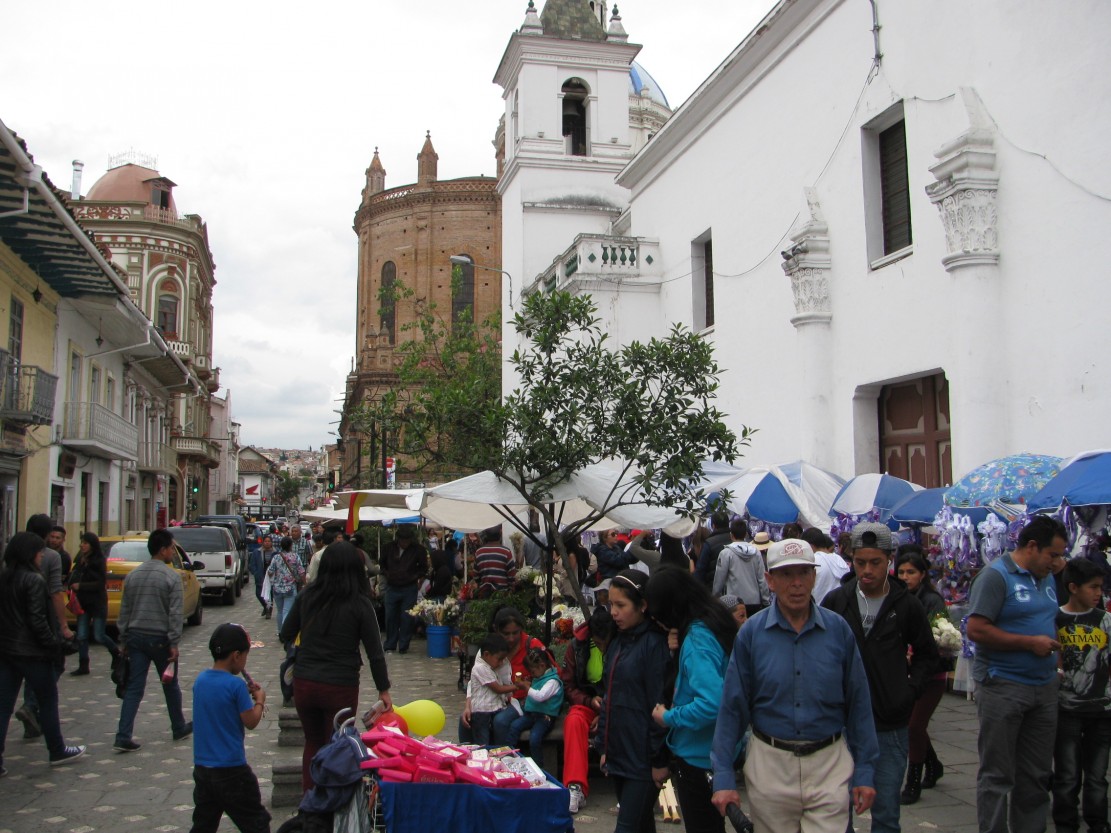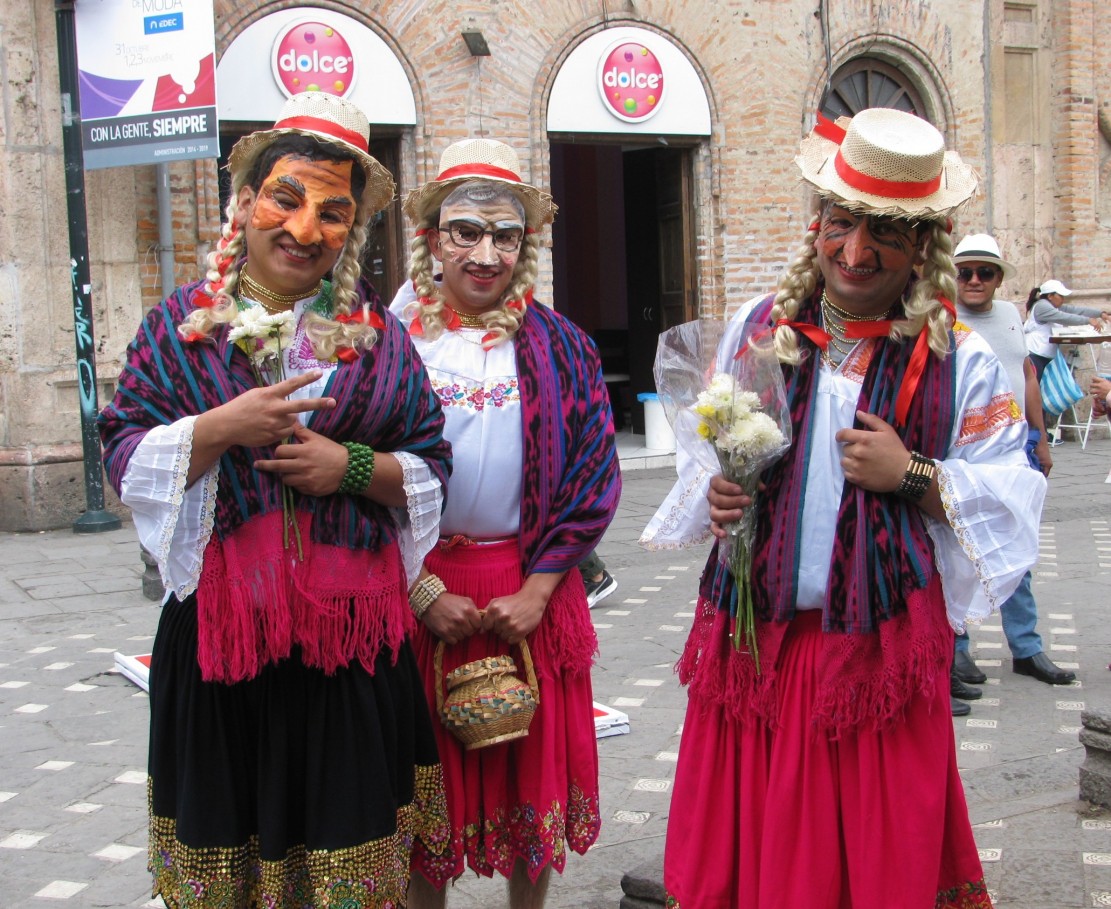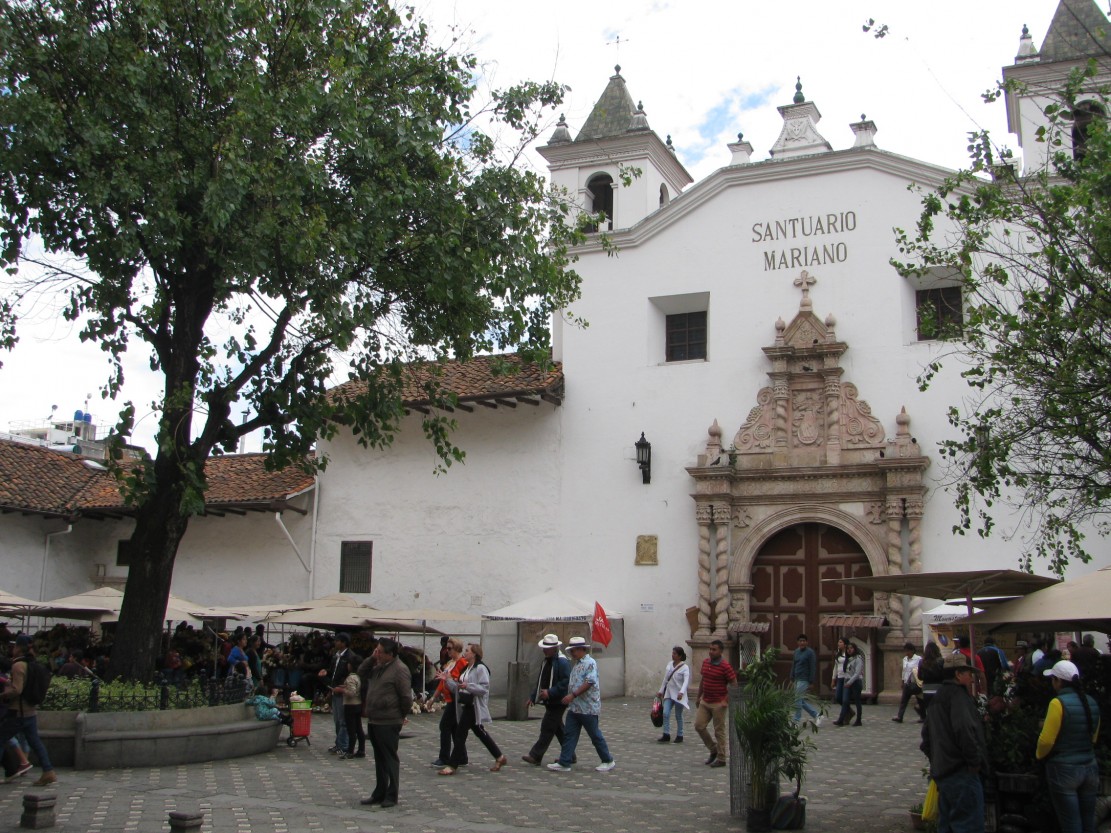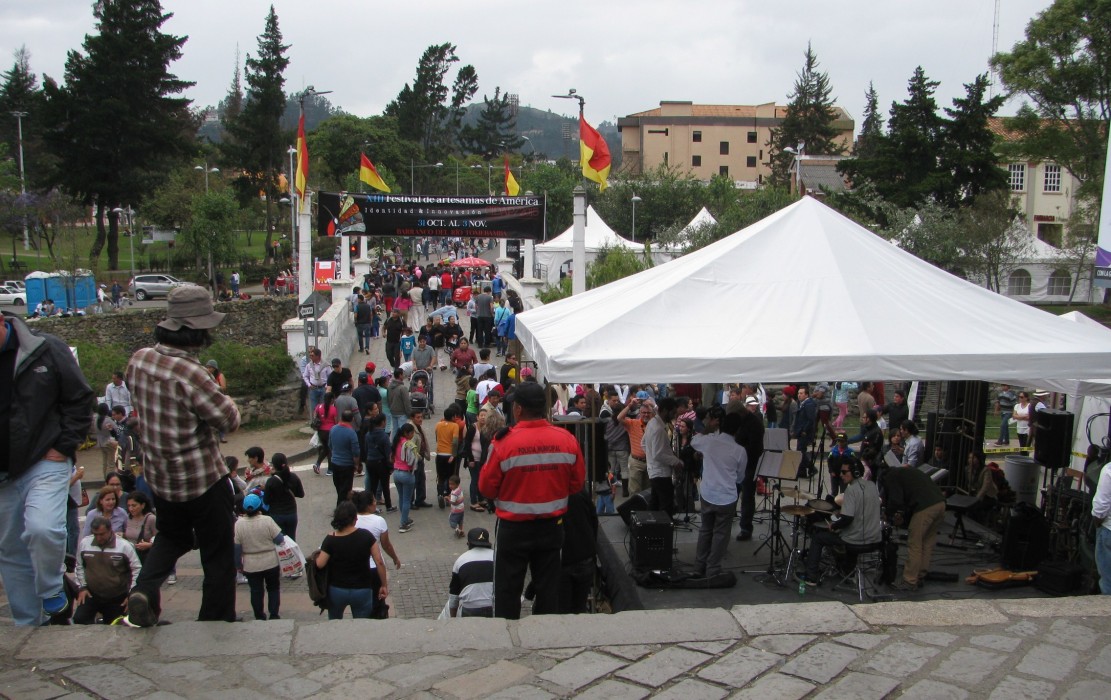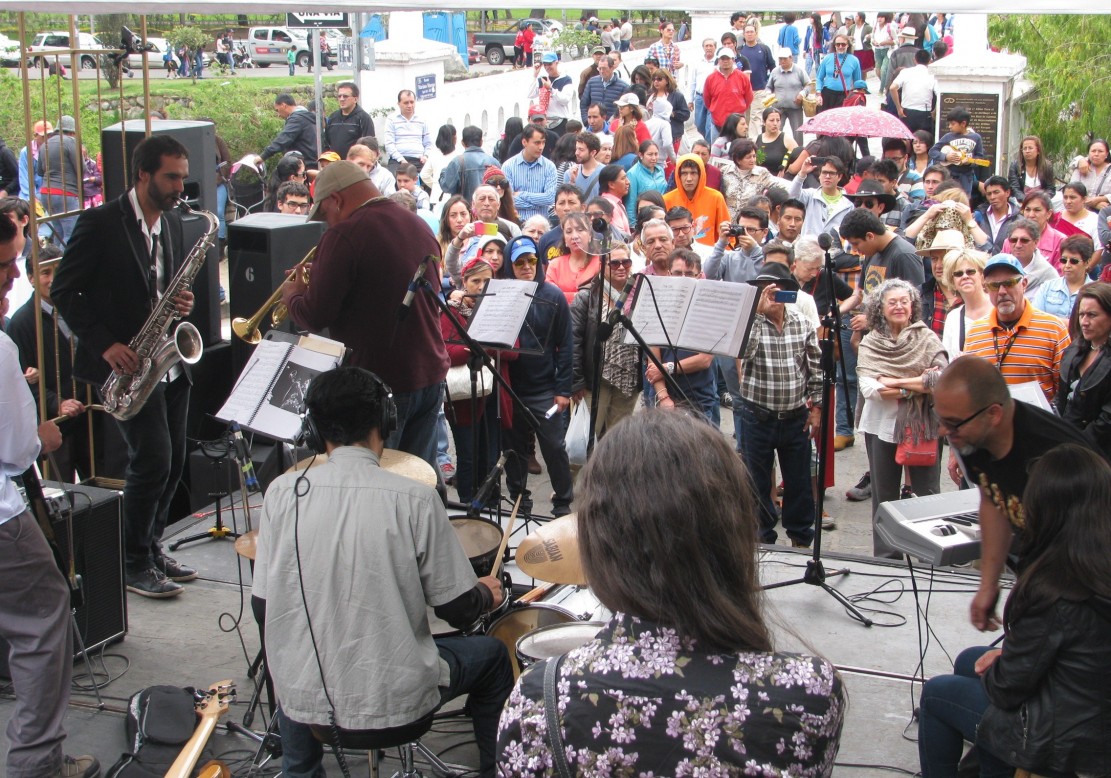 Well, maybe not everyone at the stalls is thoroughly modern. I'm thinking, these Kichwa speaking people don't even want to be thoroughly modern.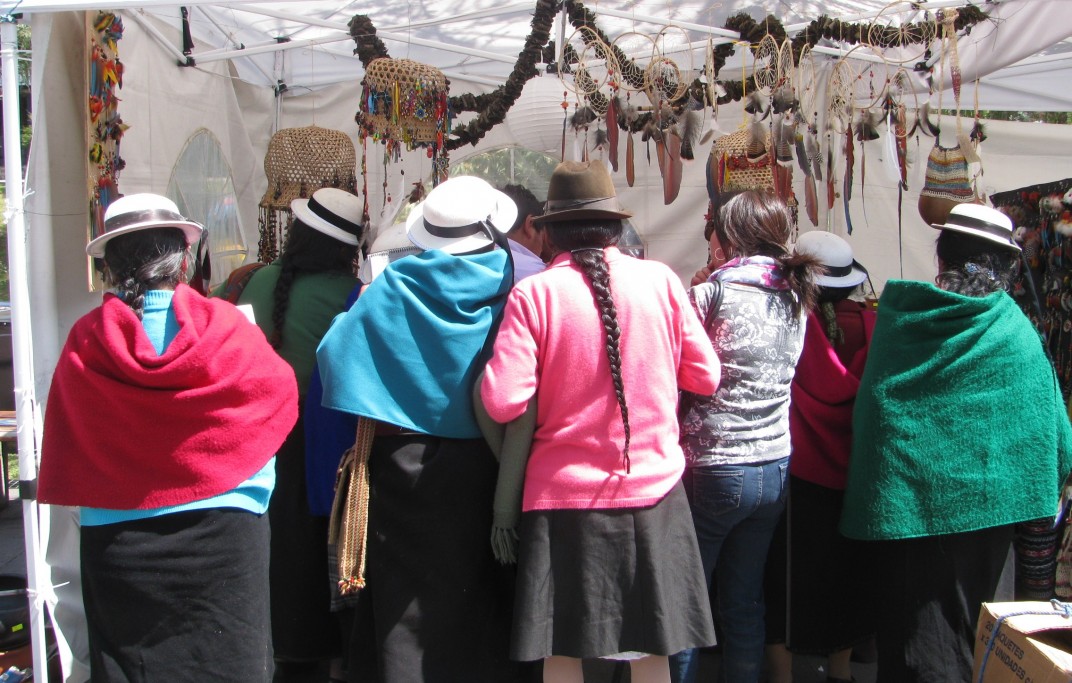 Here is Myung on the Broken Bridge and a view down the street below…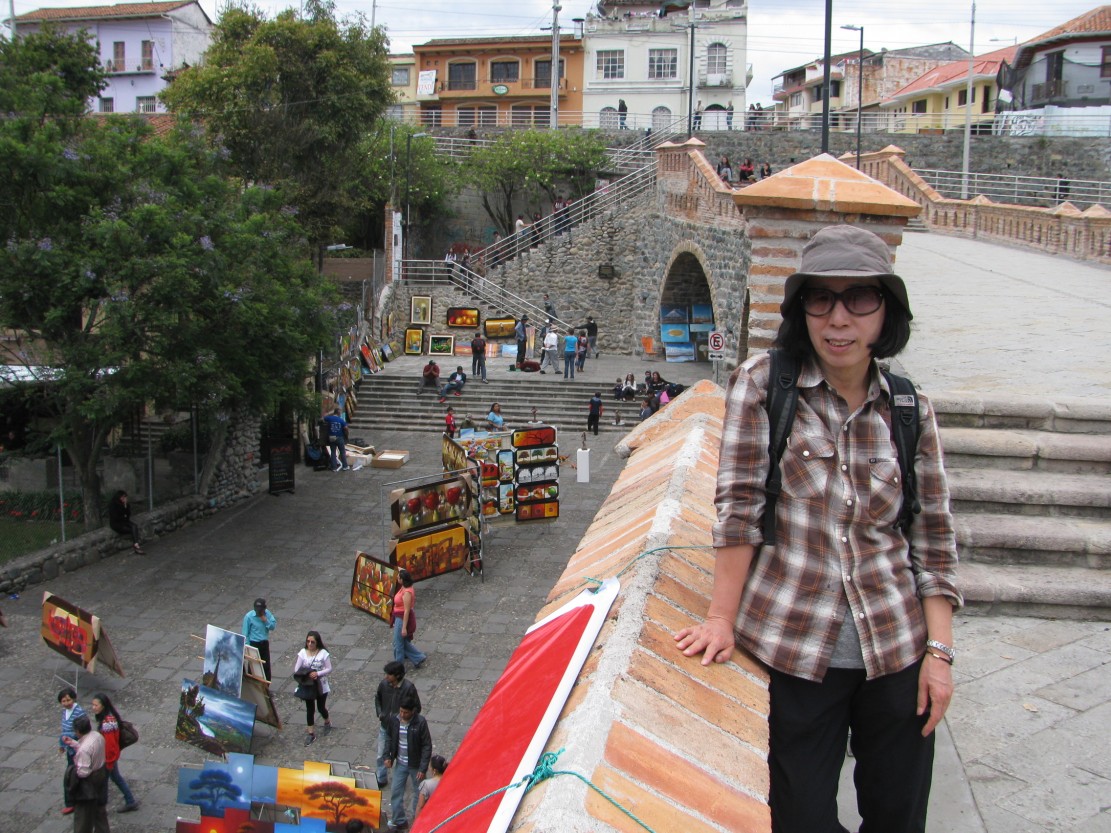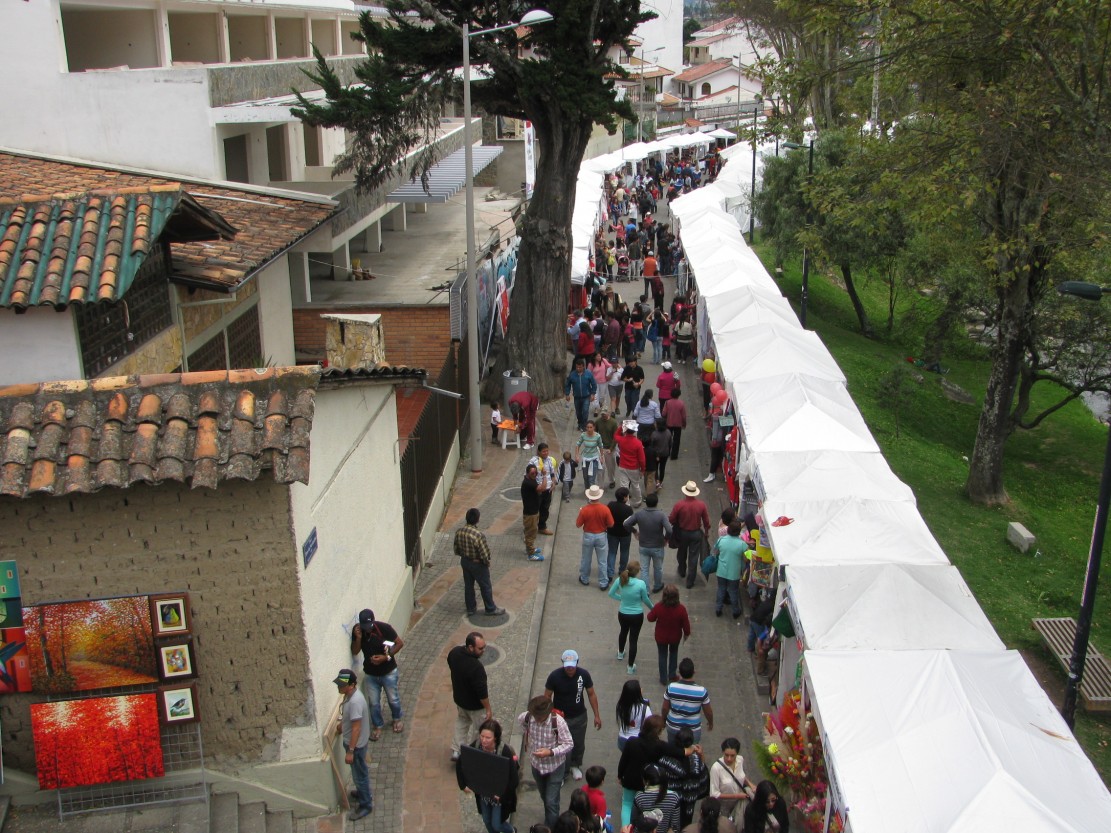 … and a couple more down on the street.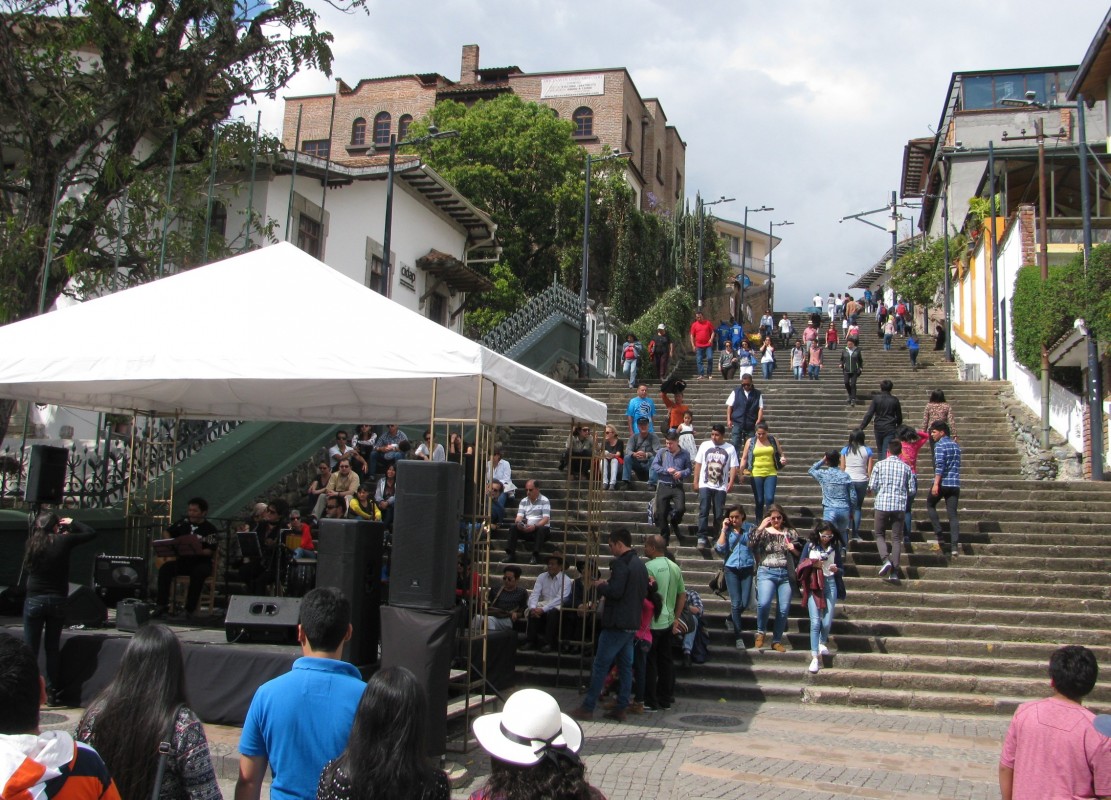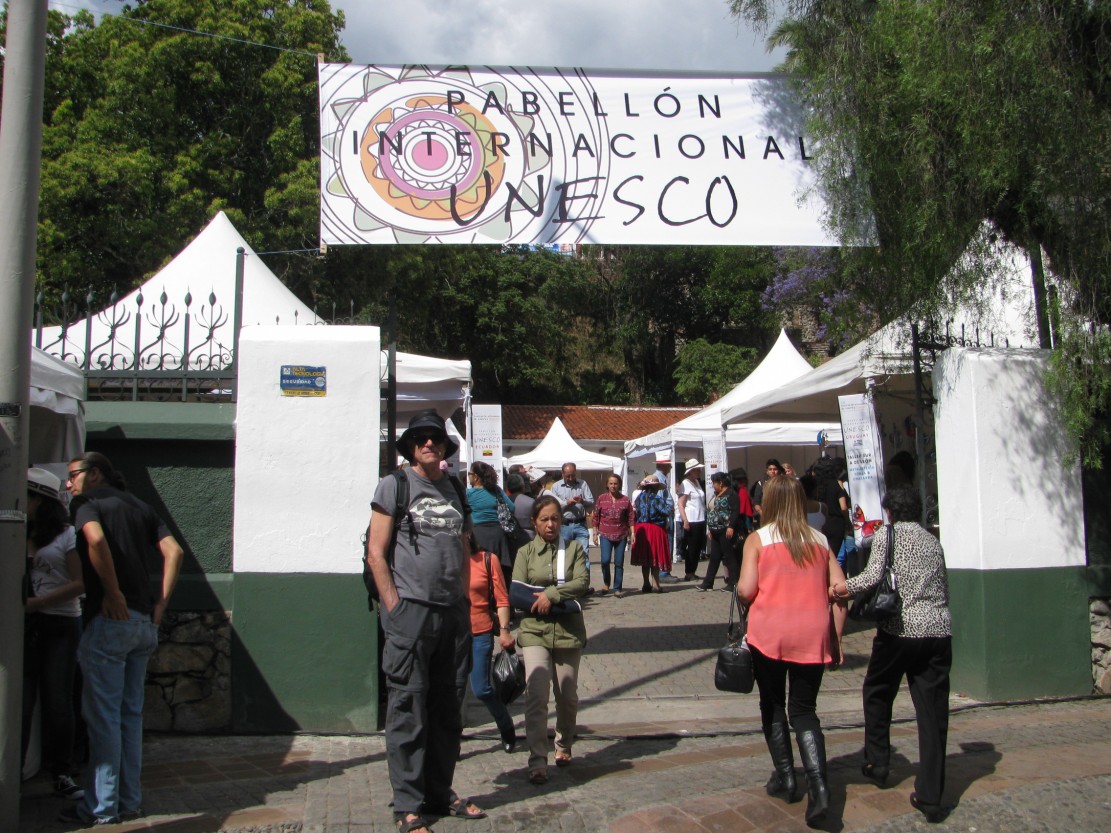 As long as I'm posting fair pictures, I'm going to skip to fair this month. Myung decided to make and sell sushi and kimbap. She worked hard to keep up with the demand…
… and made a couple hundred dollars profit. By Ecuador standards, that's a huge success.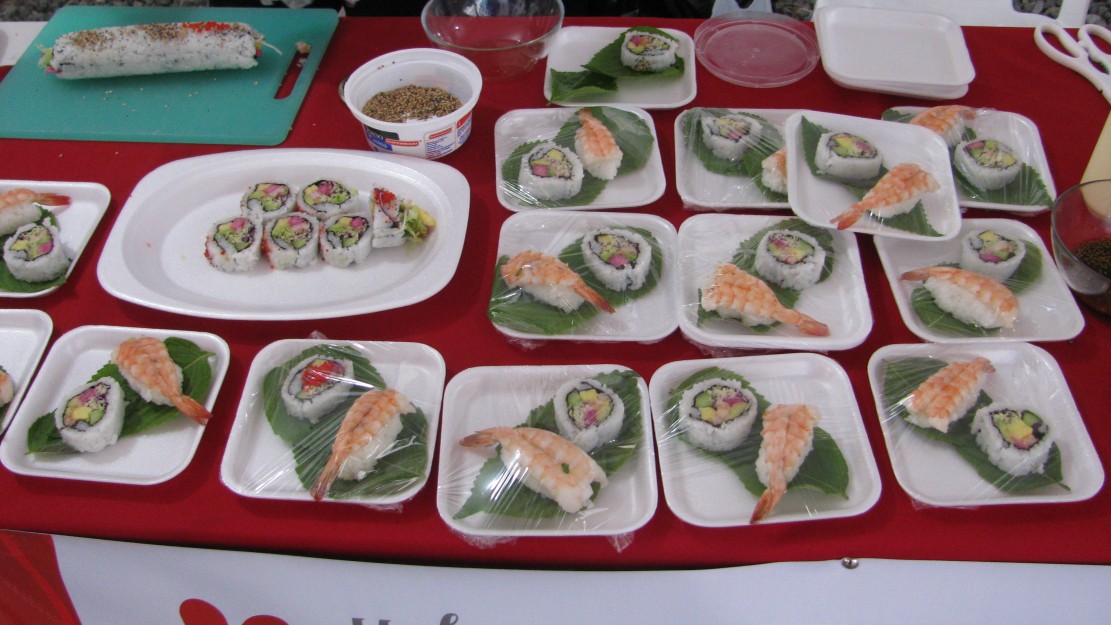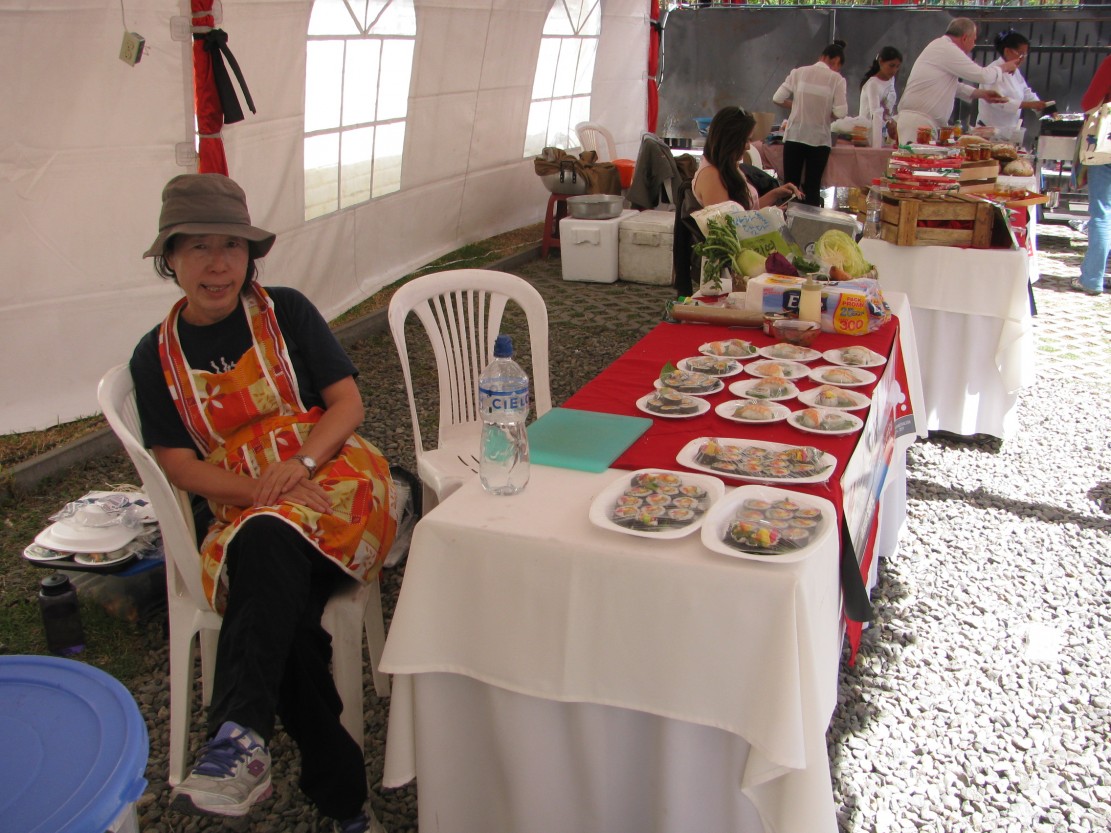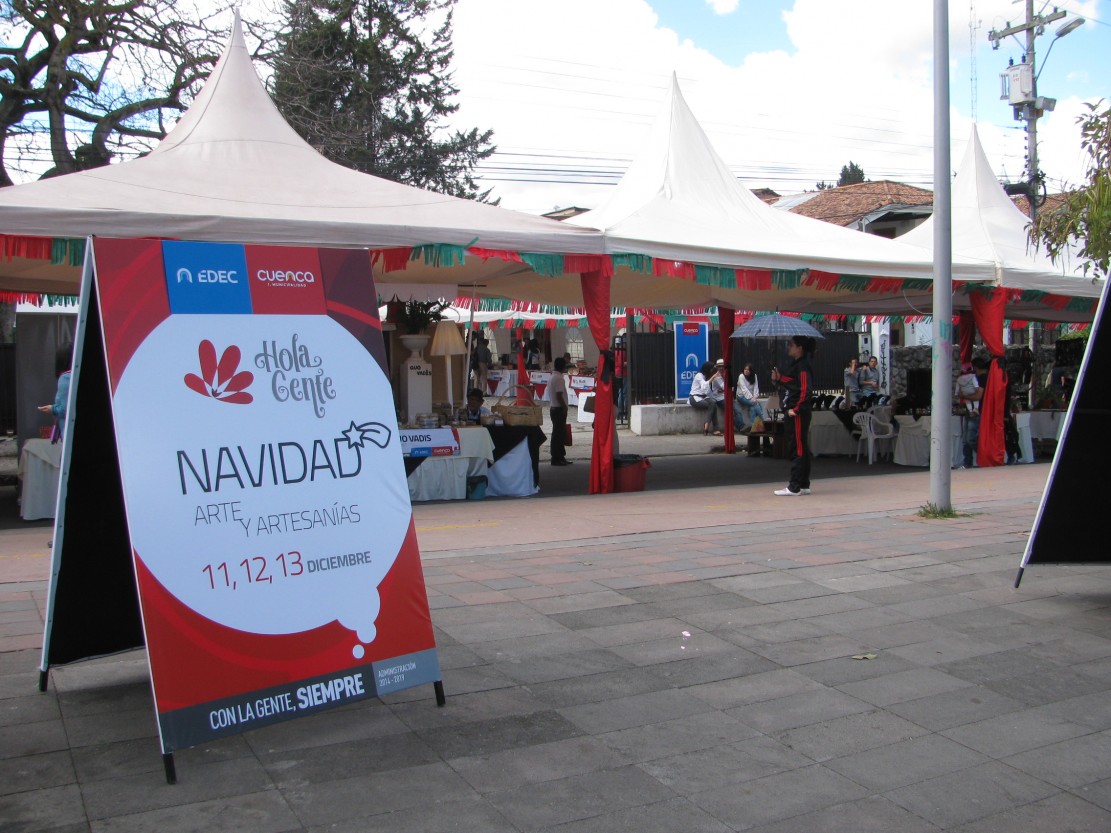 We were both pretty glad when it was over. The organizer wanted Myung to sign up for another in April. She passed on that for now, but gave out her phone number to many people. She may do some business, the details of which are nowhere near decided.
One difficulty is getting Asian food here. Most of the quality product can be found in Quito, 8 hours away. We went to Guayaquil, the biggest city in Ecuador and only 4 hours away, in an attempt to see if anything was available there. There isn't, but we got to see Guayaquil for the first time. Everyone says it's a fairly undesirable port city. They are sort of right, but it didn't seem as bad as many cities we've been to. Shoot, it's definitely way better than some.
The market area where Chinese shops are has no Chinese food, much less Korean, and it's not photo worthy. So let's go to the most popular "tourist area", if you could call it that. That area is along the River Guayas waterfront. There's a developed promenade for a couple of kilometers called the malecon, as such areas are often called n Latin America.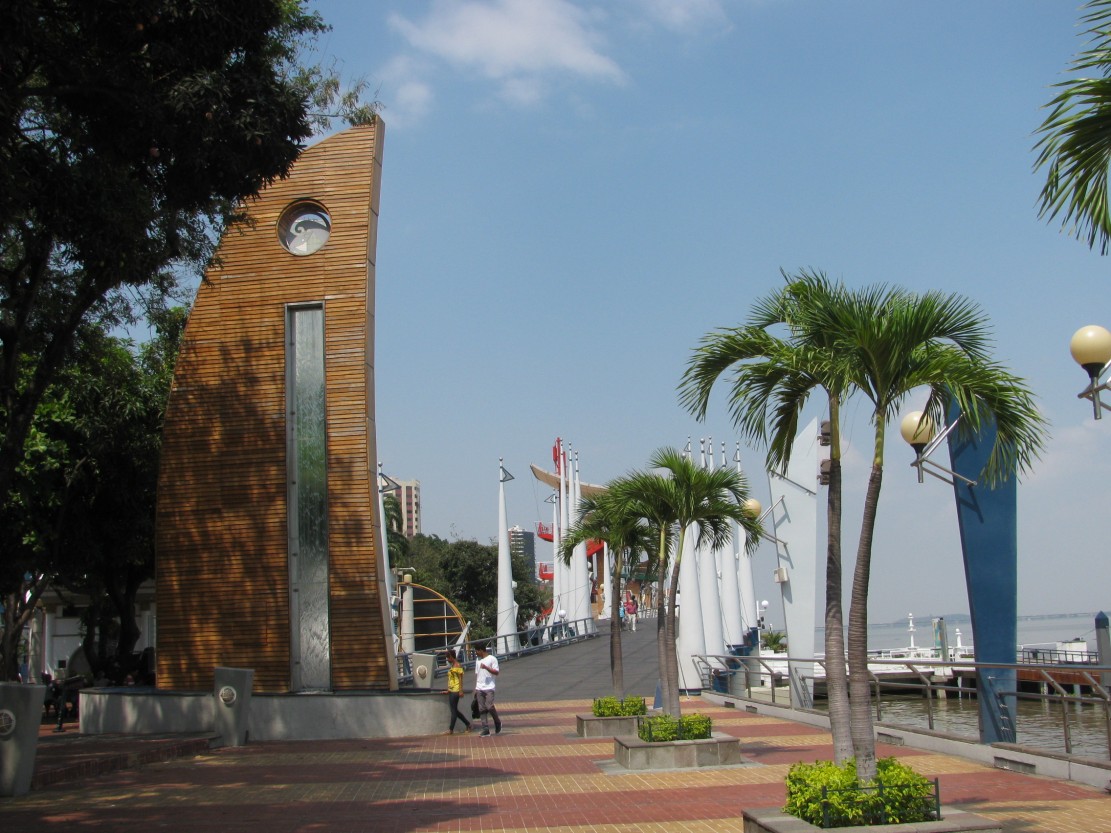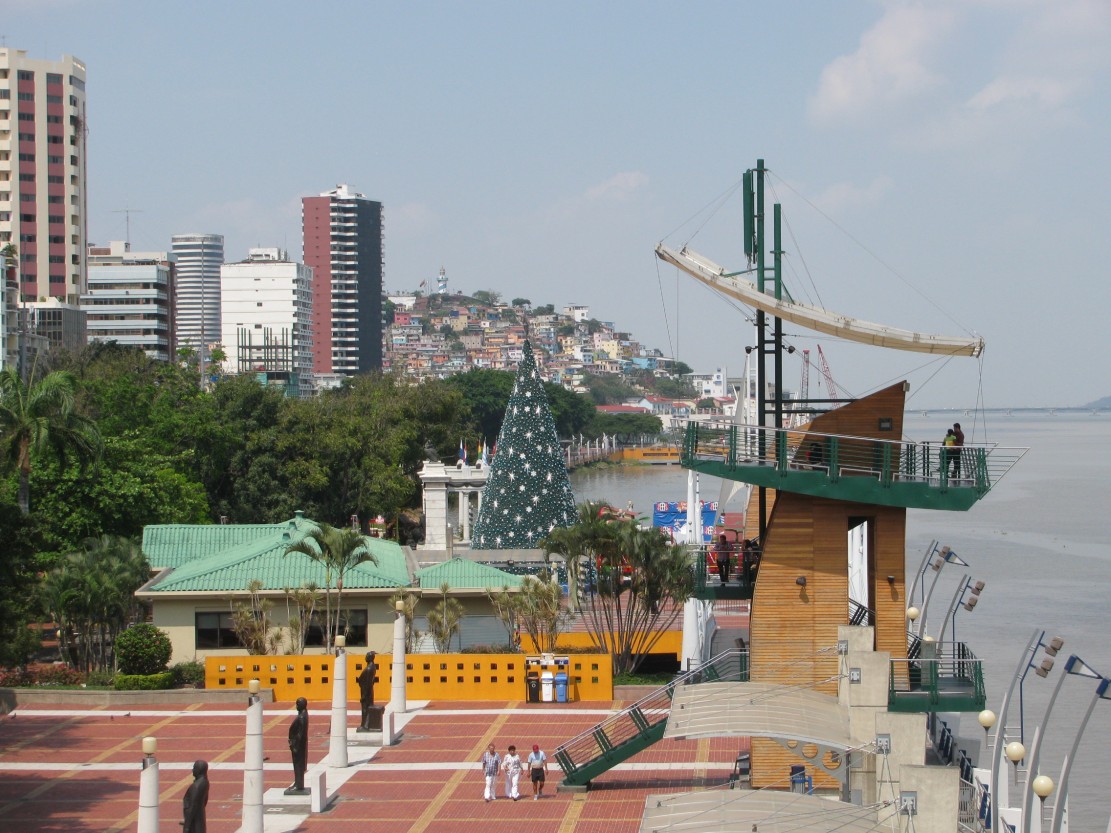 At the end of the malecon is a cute, upscale neighborhood.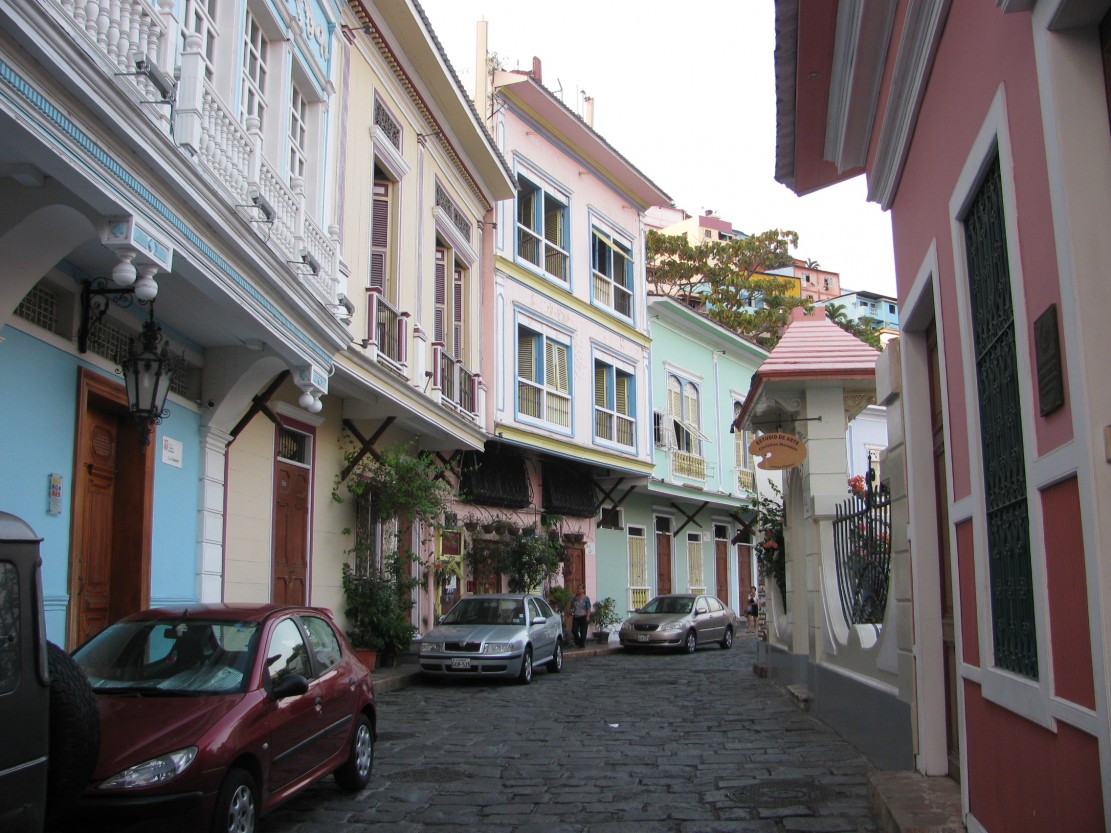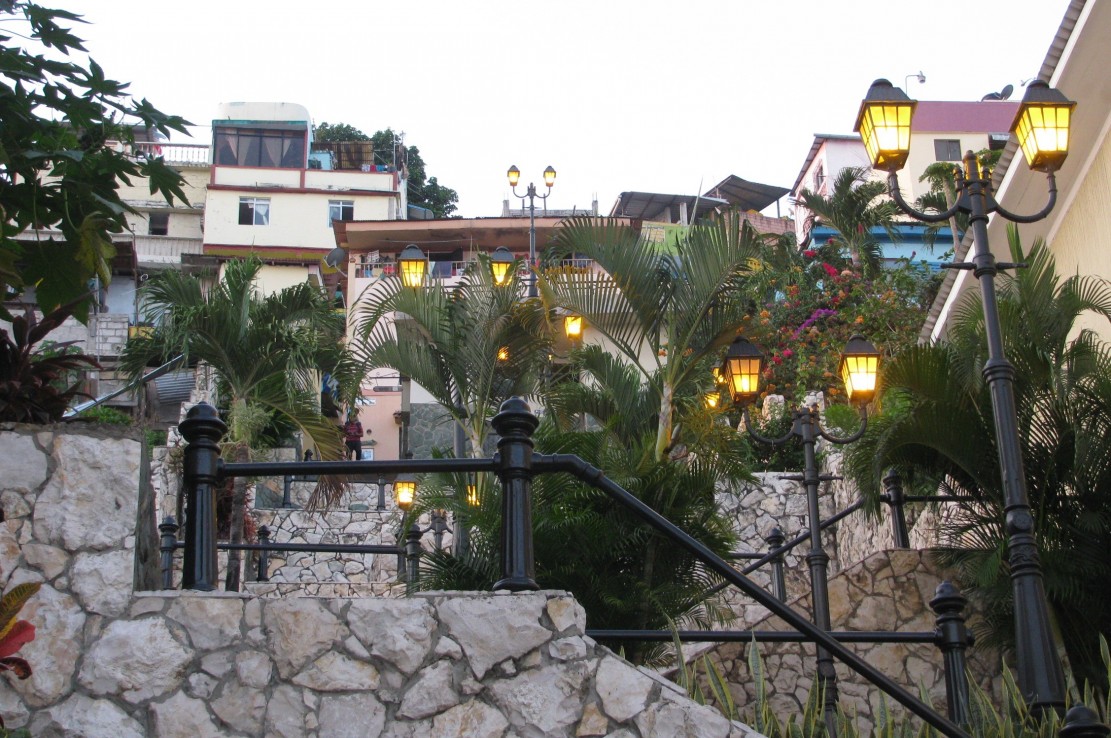 Of course, there is a plaza and a cathedral.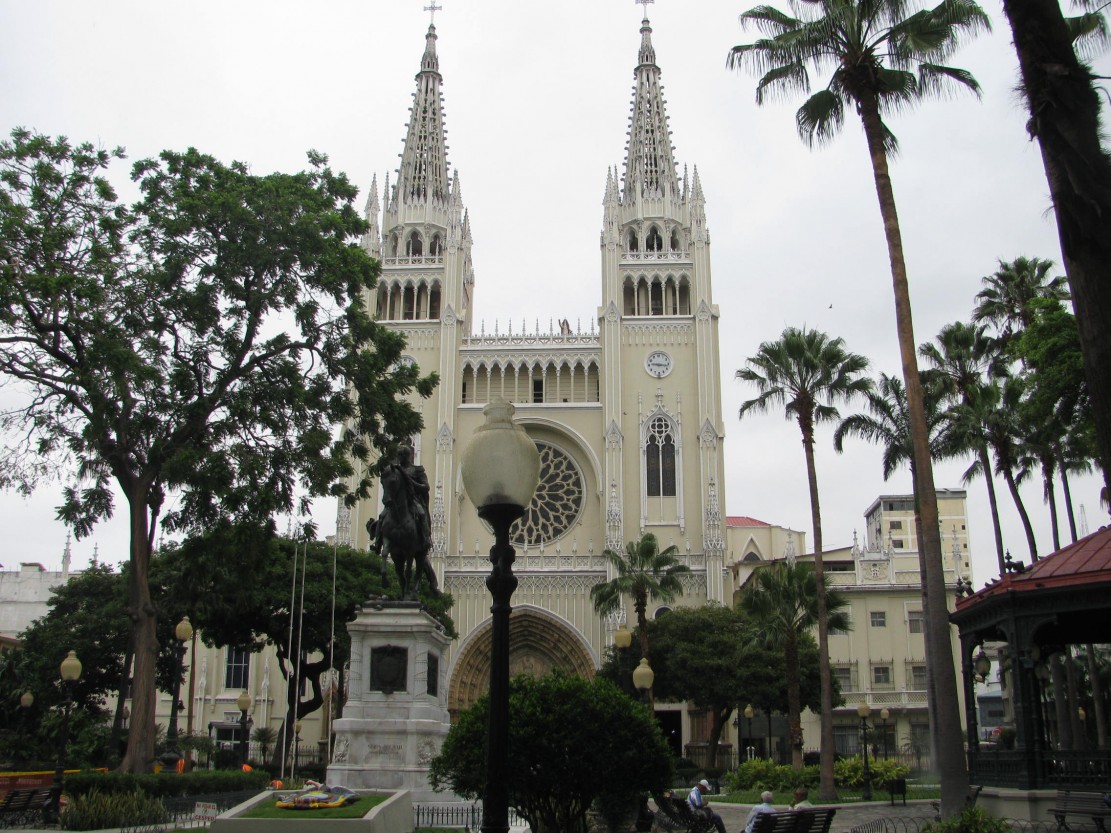 From Lonely Planet and what the tourist-oriented hostal guys told us, that really is about it for Guayaquil. At least the weather was nice. It could have been very  hot and sticky. No mosquitoes either, which surprised me. There are lots of events, if you live there, but for most people it's good for shopping (for stuff not Asian) and as a transportation hub. For that it's really good. The airport is right near the bus station, not on the outskirts of town like in Quito.  Many international flights are to and from there at about the same price as Quito.
Movin' right along, we discovered the zoo in Cuenca is actually quite nice. I knew there was one, but assumed it was not good. This one is up in the hills bordering Cuenca on the south.
The paths are all up and down and hidden in the trees. That chain link fencing separates you from the animals.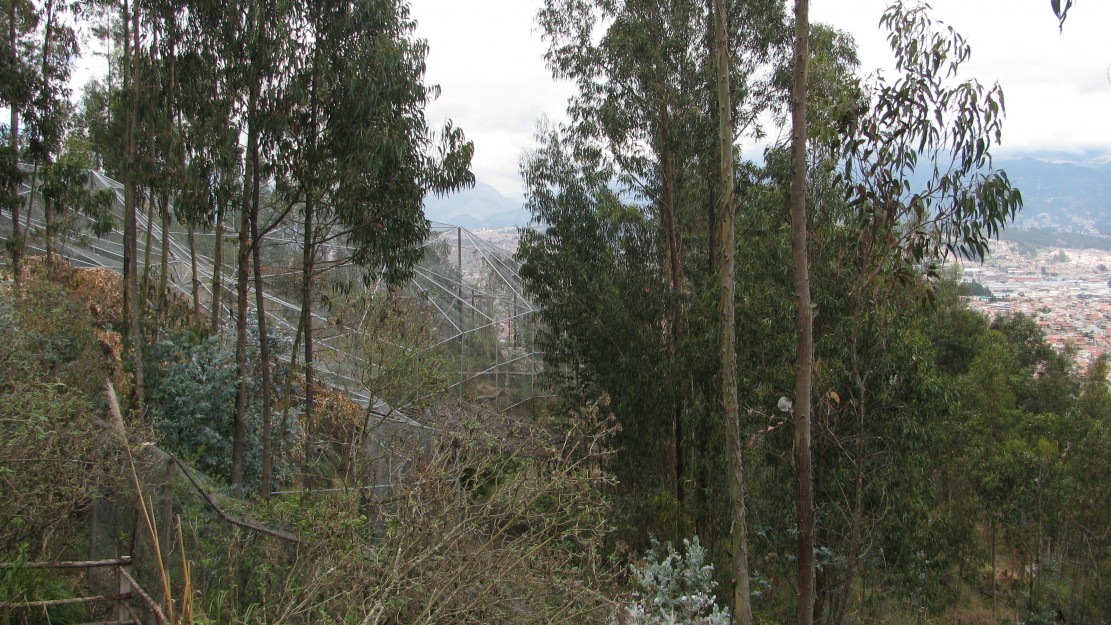 Some areas are more open.
Animal photos.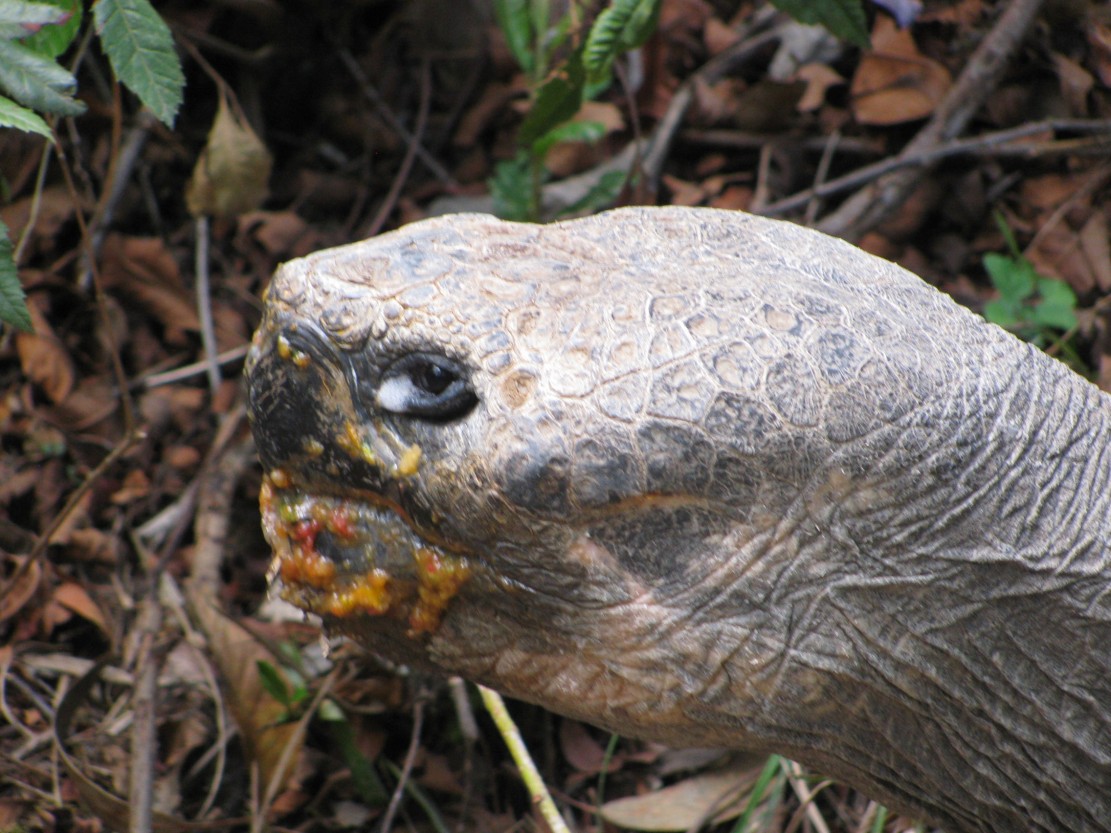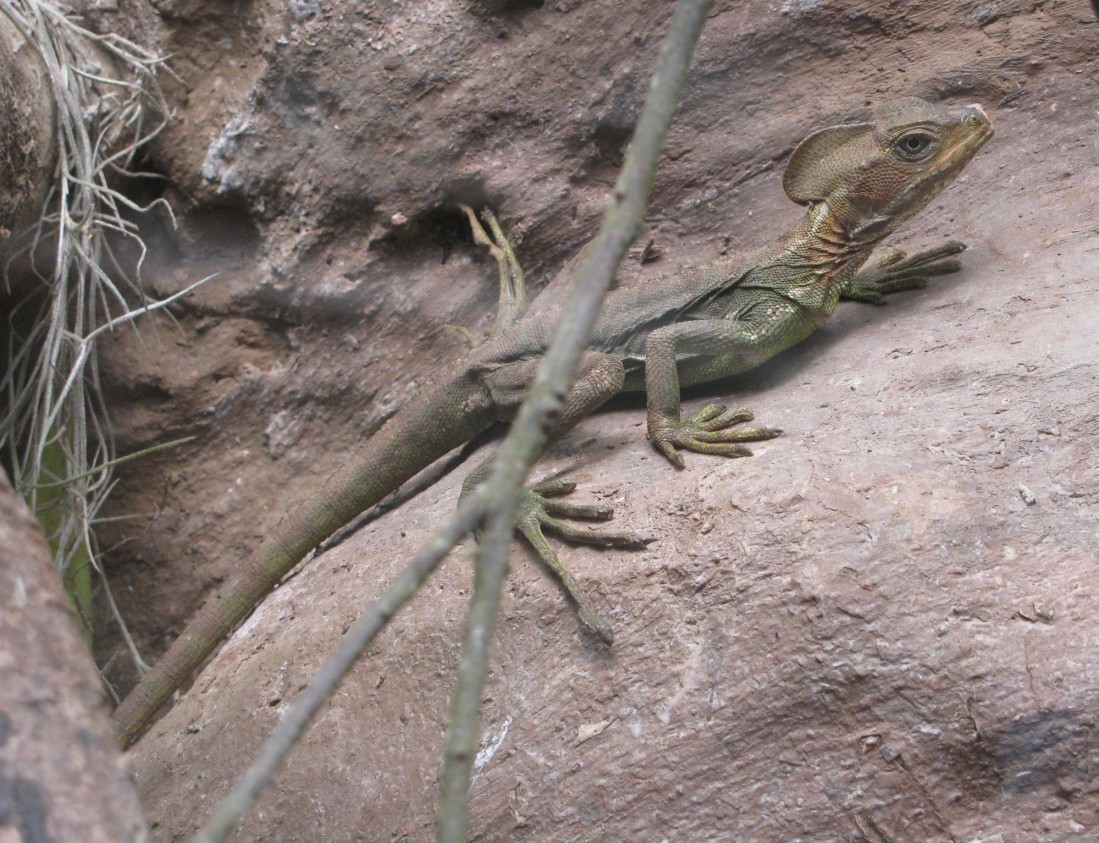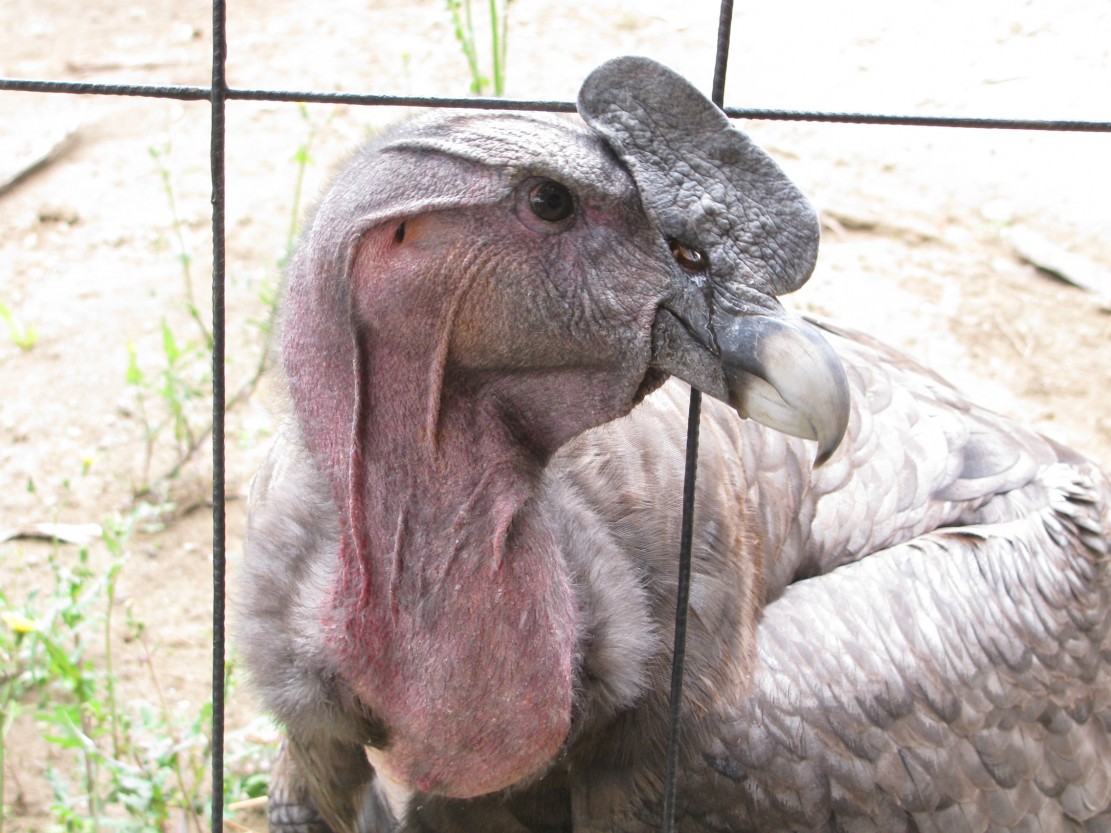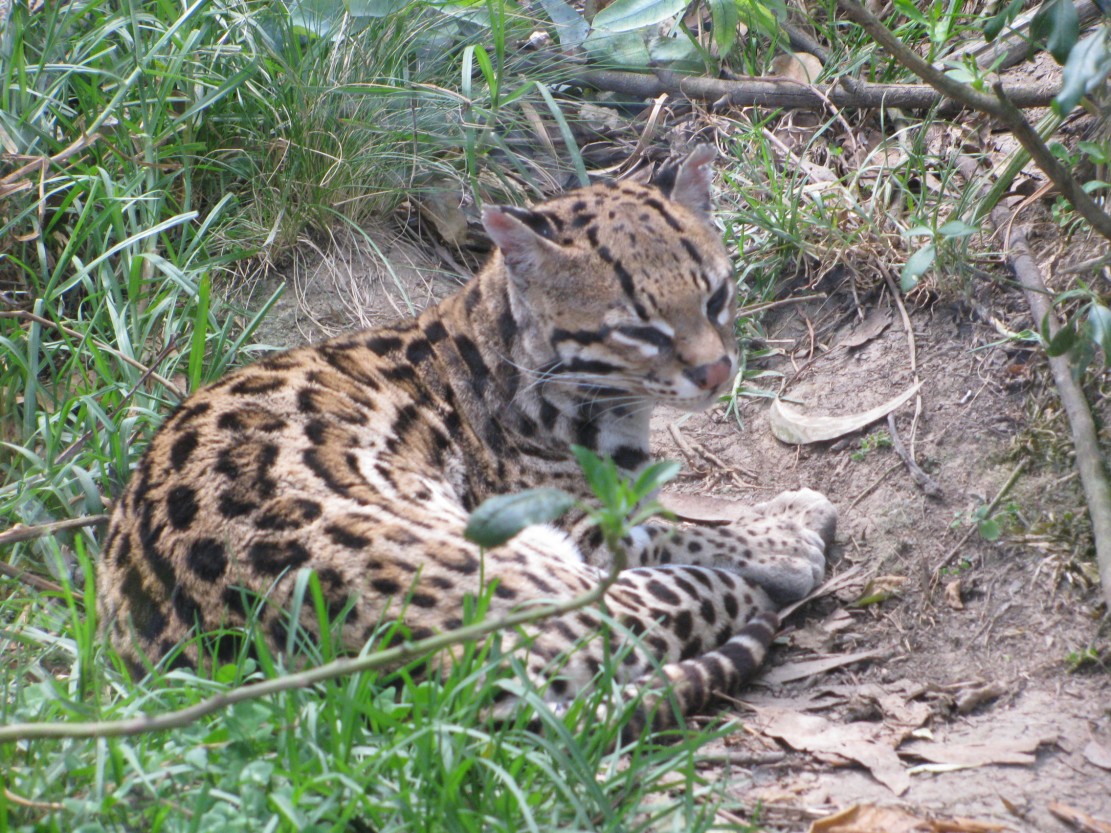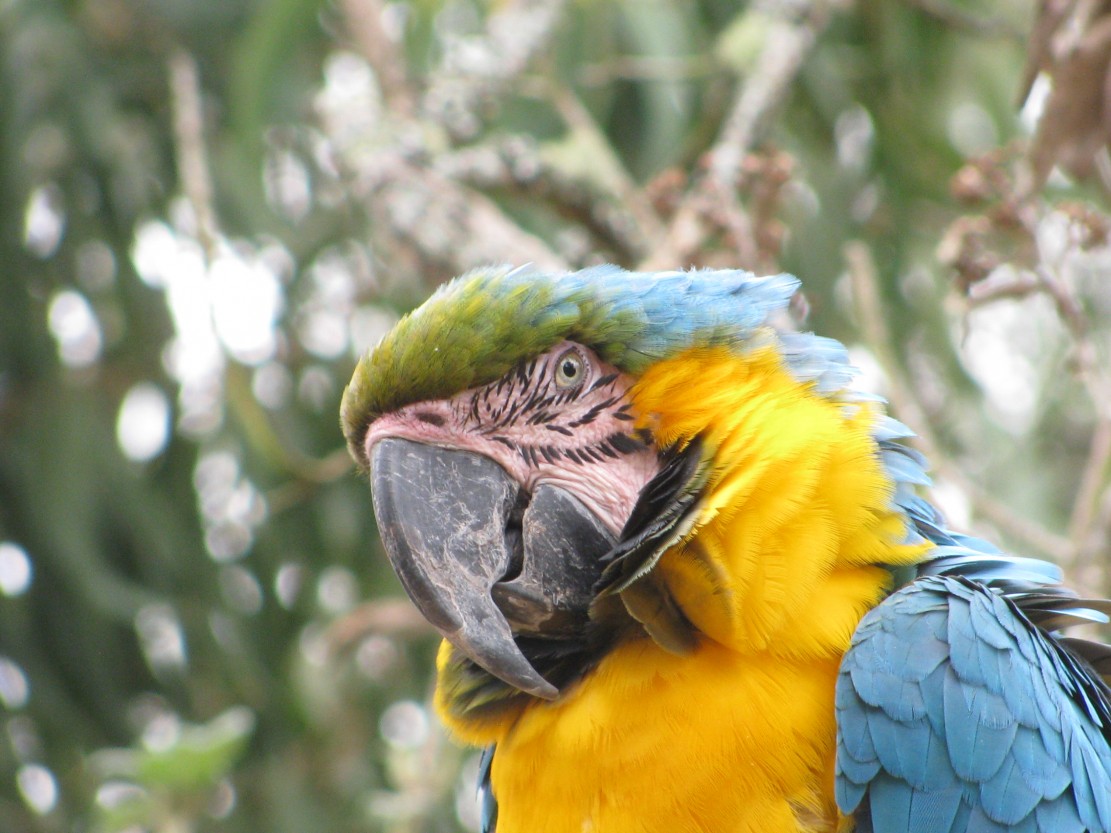 Maybe I should have taken photos of the lions. In Africa, we never got closer than 3 meters. At the zoo, you can be just on the other side of the chain link fence. I guess I'm a little jaded from the Africa experience. No fences there.
As far as pictures go, I've only uploaded these random shots in Cuenca.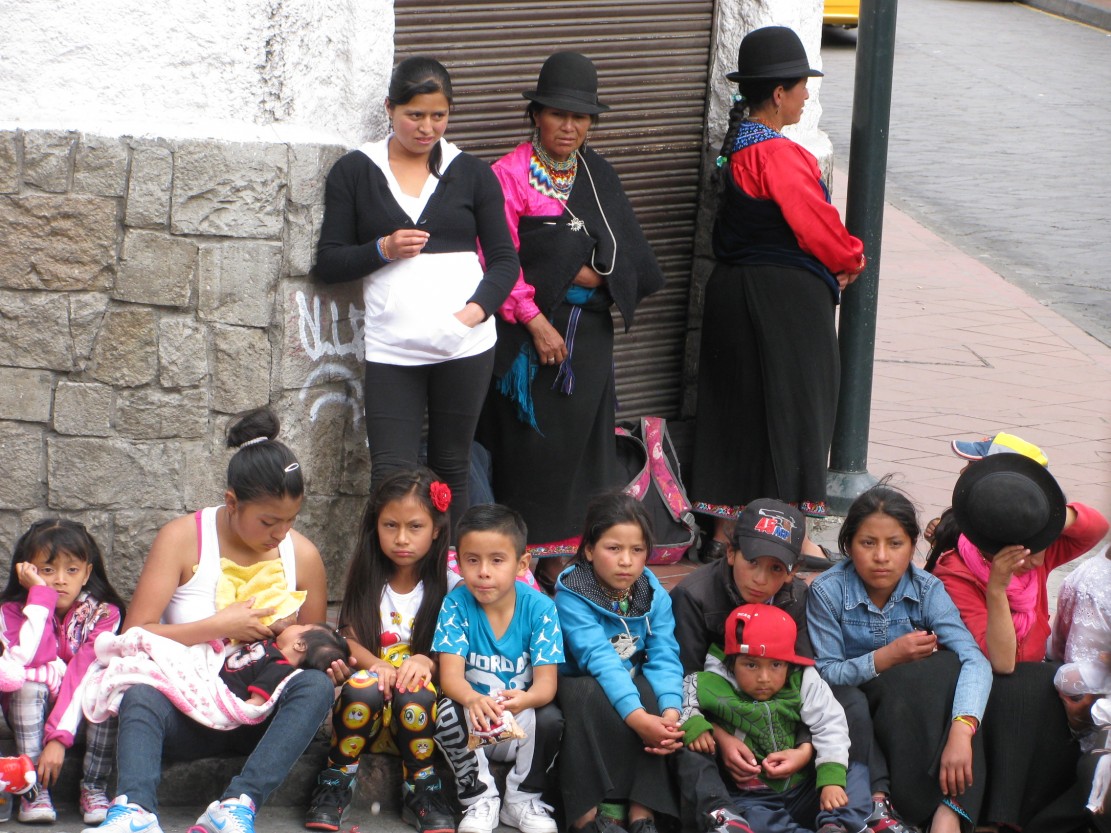 We had a low key Christmas, as we usually do. We went to a party and a couple of concerts, and went out to eat a couple of times. That's about it. After years on the road and in China which barely does Christmas, we are kind of out of it.
So, again, Happy Holidays. See you next year.