I decided to blog before we actually move to our new abode. Living here in Sofie's and Hendry's big house seems like a unit of time. We have been renting one of six or seven bedrooms in their big house. They also have a two bedroom apartment in  back. Hendri's brother lives in one of them. They rent out the rest as they can on airbnb. We rented for the month.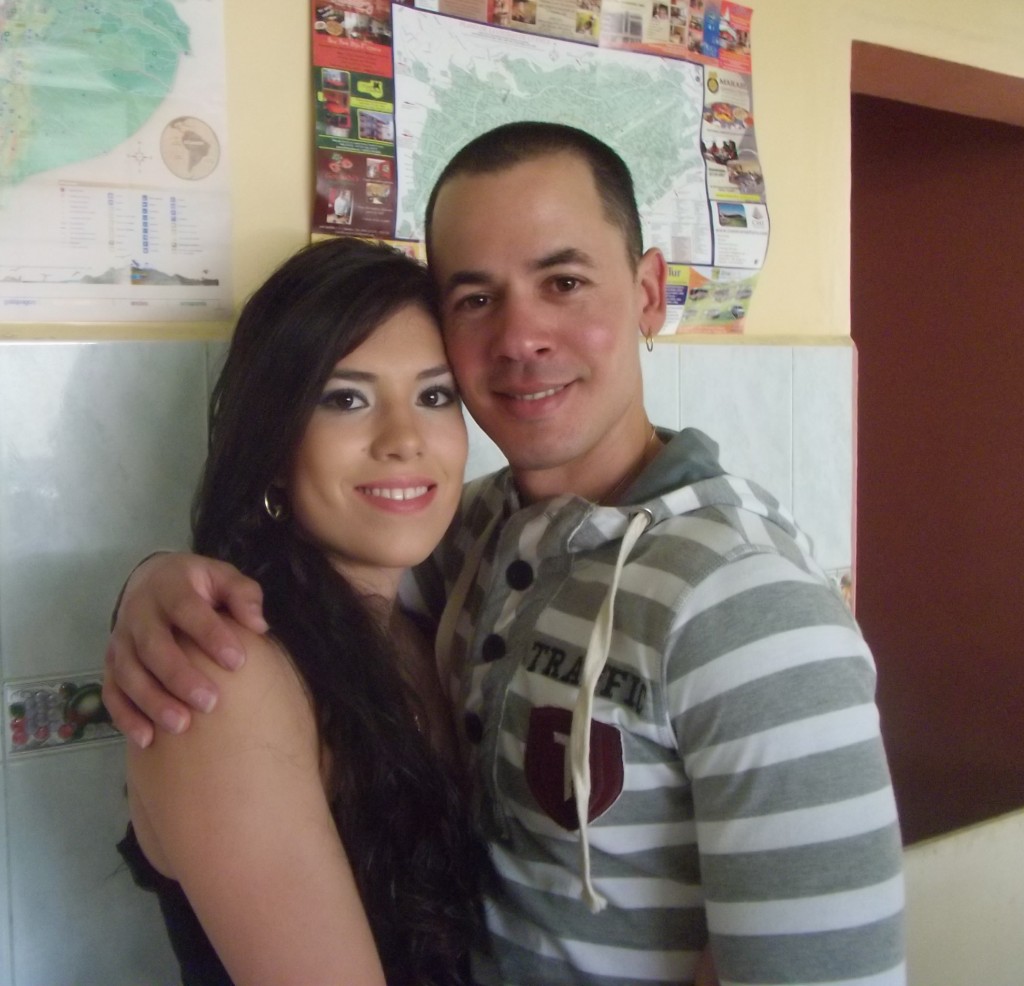 They have twin 2 year old boys and a dog. It would seem like the boys abuse the dog, but the dog seems to love it.
I haven't got the usual pictures of monumental buildings. Historical Cuenca isn't as photogenic as a lot of places, but it's there to look at. Mainly, the historical center is a busting center of activity. There are definitely a lot of gringos in there, but not enough to ruin it.
The first Saturday we were here, there was a parade. I never asked what they were up to.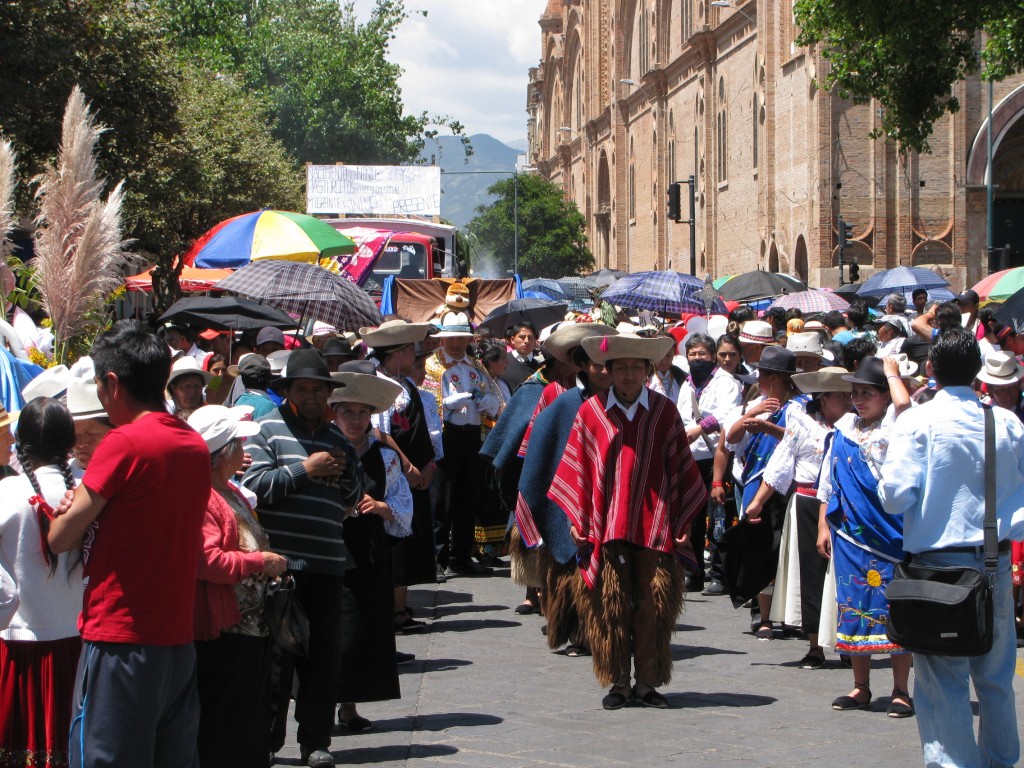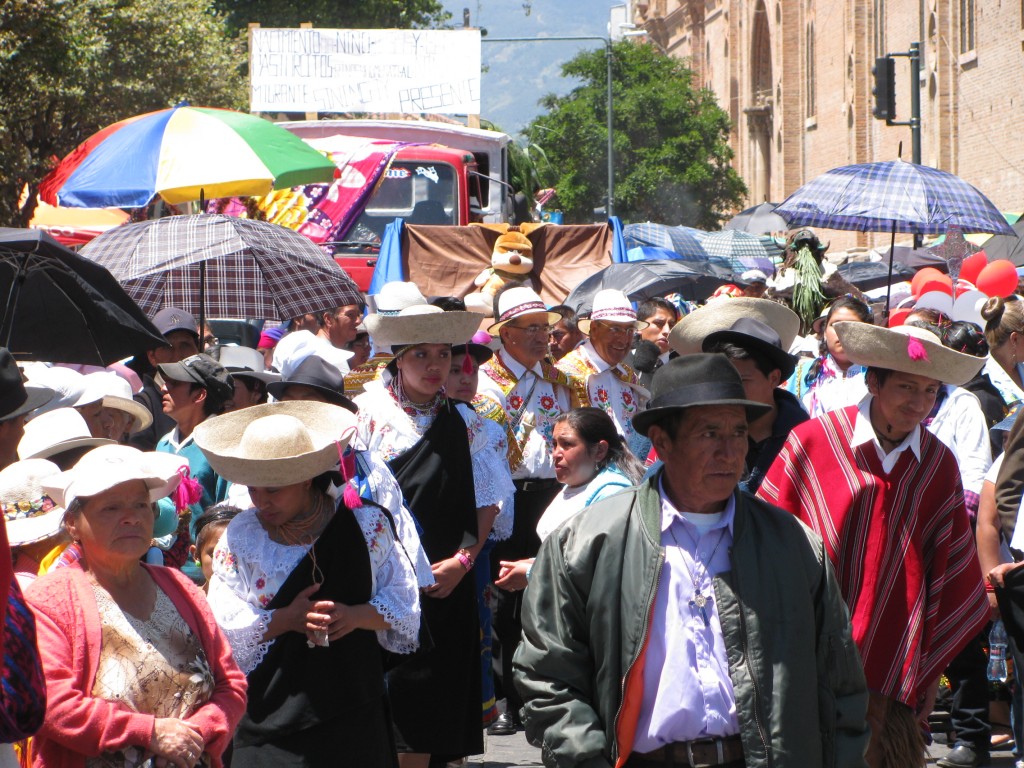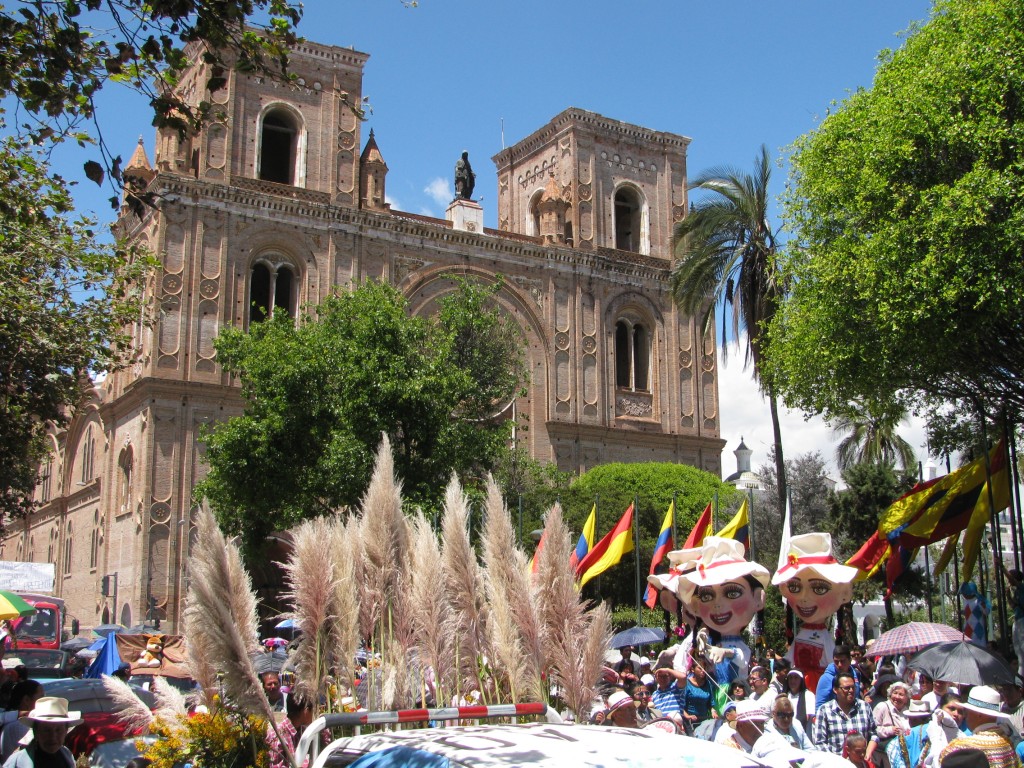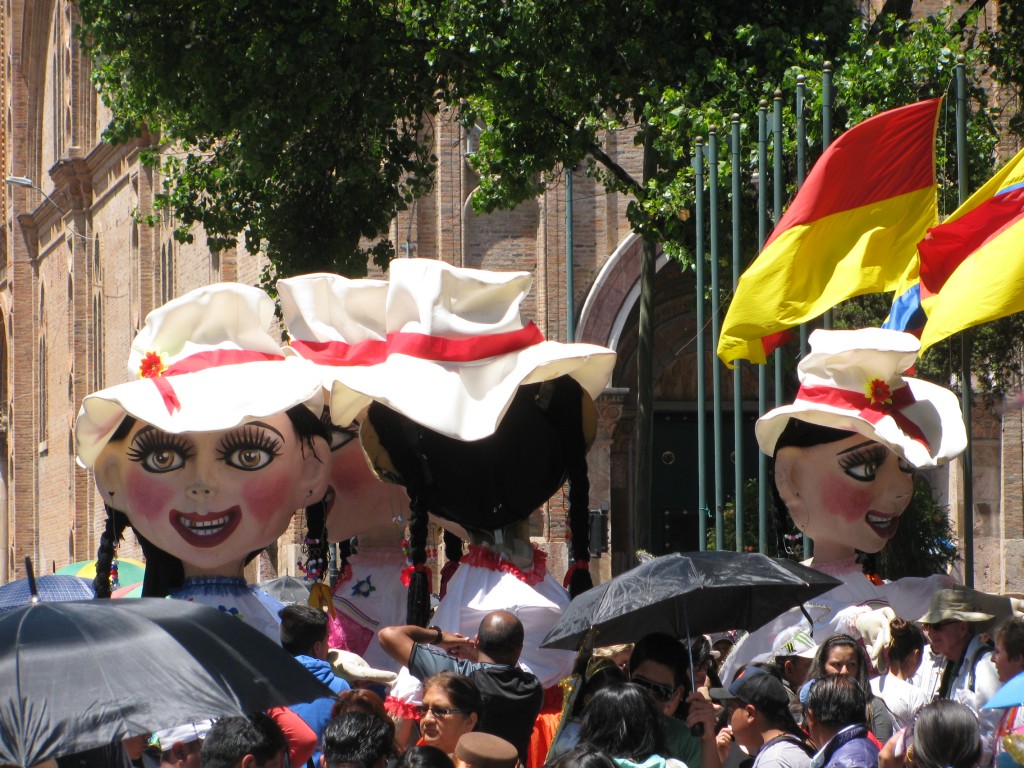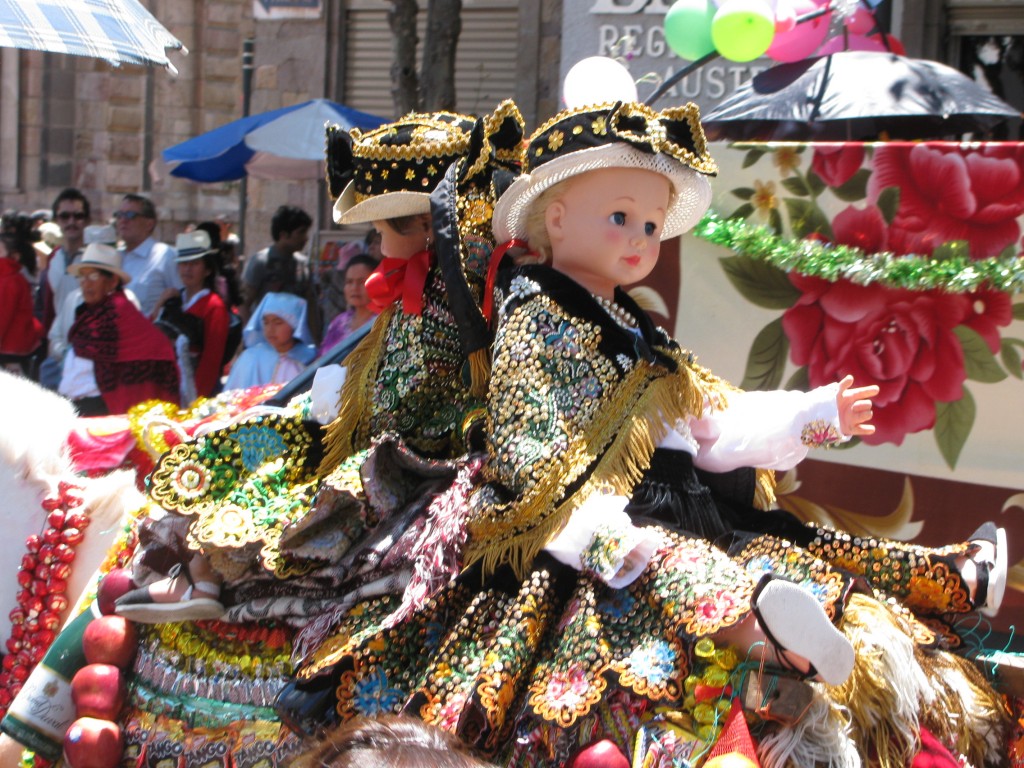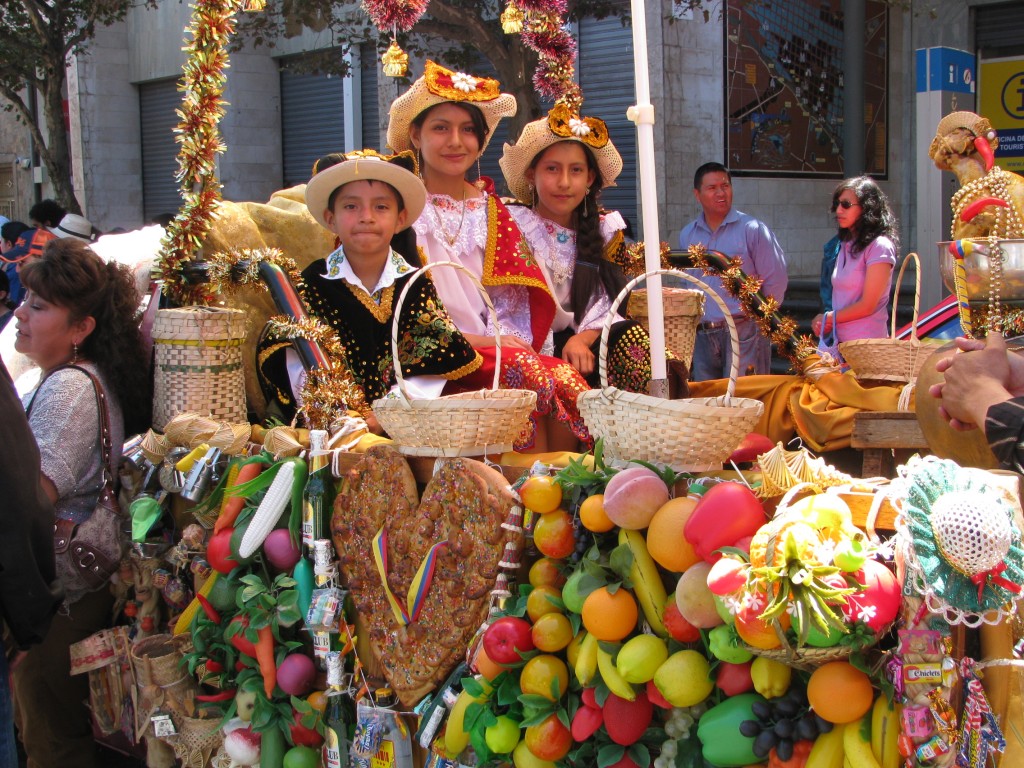 Three rivers become two in Cuenca. It's nice to walk along them. This one is a couple of blocks north of where we are staying.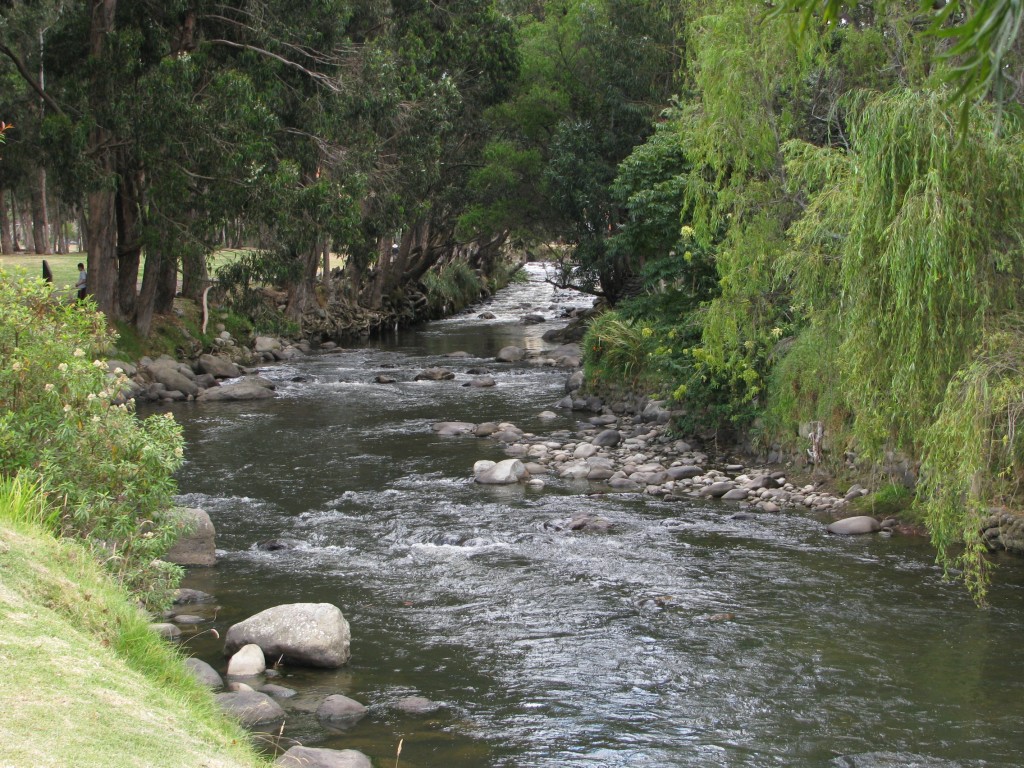 This one is half a block from our new place, which is roughly on the left below the white bell tower.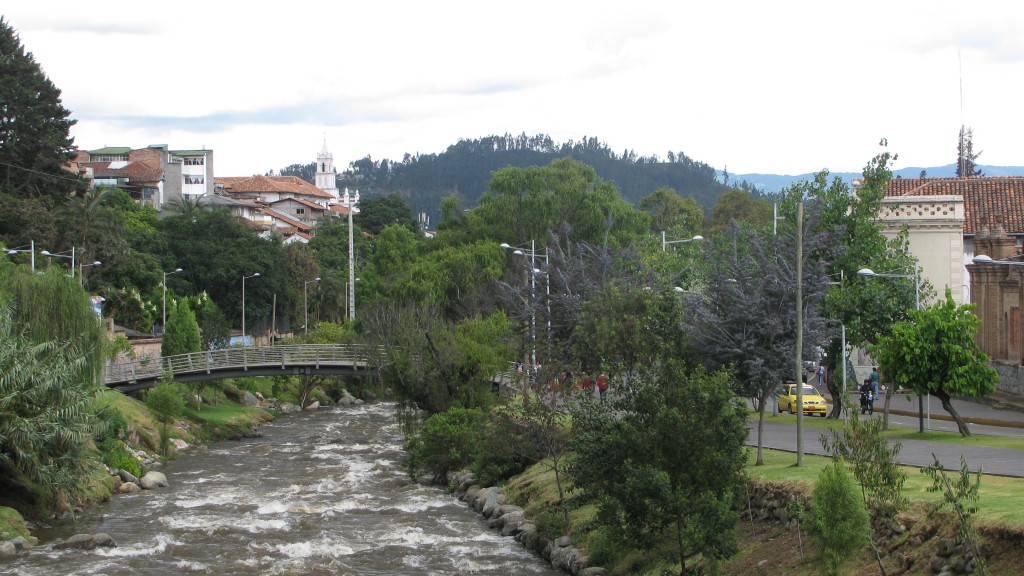 A lot of the way along the rivers look like this.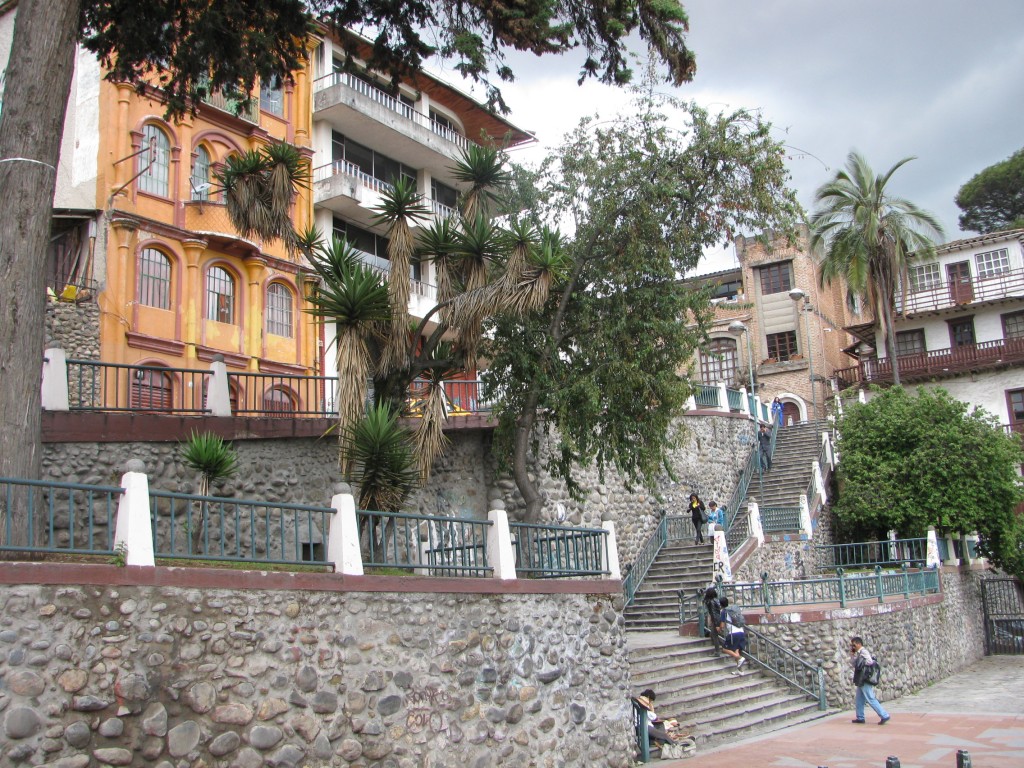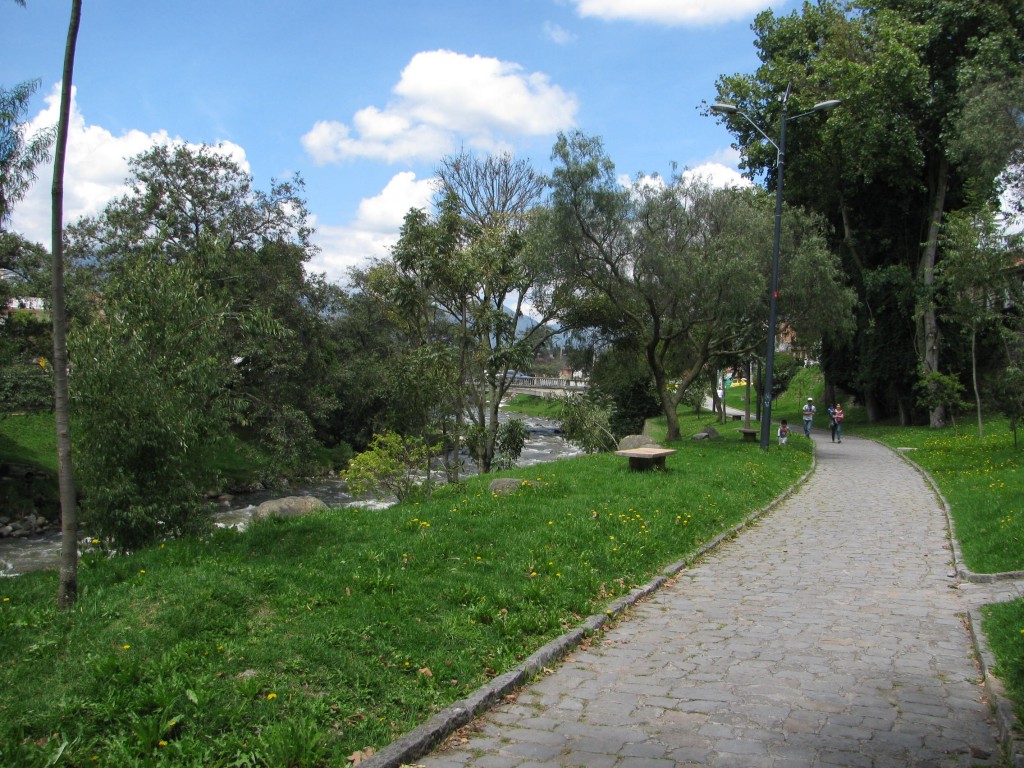 Ecuador grows eucalyptus trees intentionally in areas long since deforested, Even though the wood is hard to use for construction and heat, they use it anyway. No one would disagree that trees add to the aesthetic value of any place.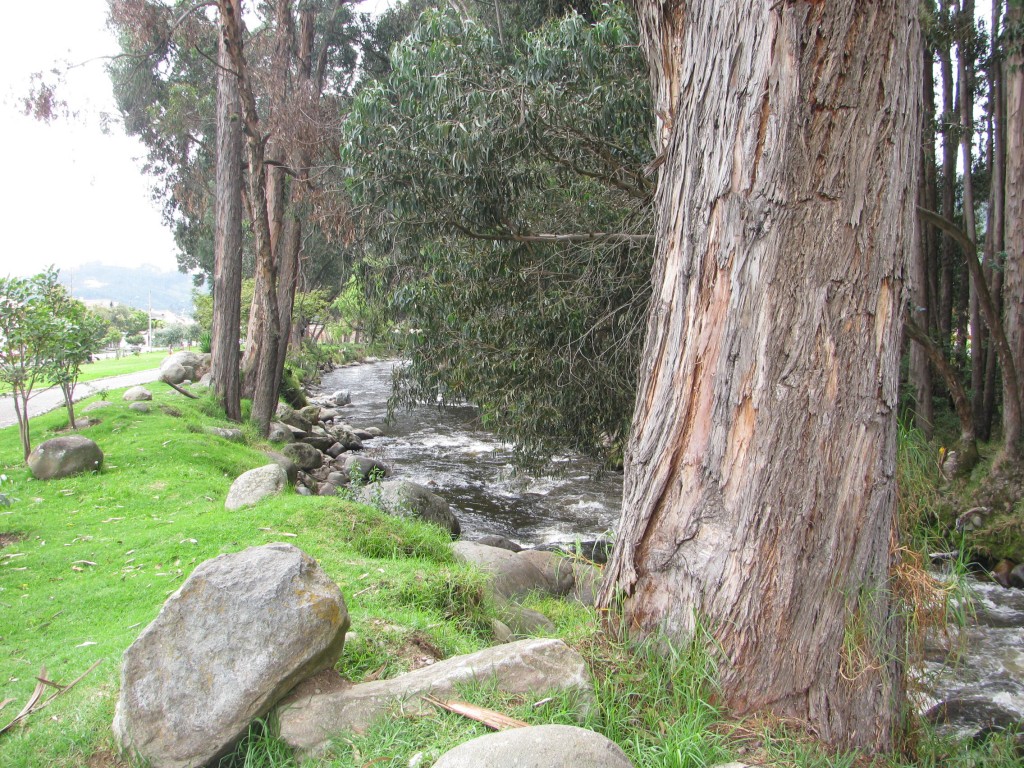 Banos is a suburb of Cuenca. (Again, imagine a tilda over the "n") It's far enough away that you almost lose the big city feeling. If it wasn't only 15 minutes from Cuenca and served by the local 25 cent buses, it would really feel like a town. It has the usual photogenic church.
Banos is most popular for the natural hot spring spas there. By American standards, they are very affordable. You can get in, use the baths and mud baths for $5-10 and/or buy packages for $20-90. 90 bucks would be everything from pedicure to sauna to multiple massages. Here's a look down at the nicest of the three we found there.
That place catered to the new age crowd. Up where we were walking around and took the above picture is a nice path tricked out to be for walking meditation. The road was on the other side of a stone outcropping. you could go onto the street through the puerta cosmica", cosmic door. Note the sign, just so you know it's cosmic, man.
Kidding aside, $5 for the water and mud baths is a great way to spend a day.
That's going to do it for this post. I think there will be another one soon, after Carnival and when we've moved into our new place. Until then, be well, all of you. Happy Valentine's Day.