Things are falling into place in a timely manner. We've been in Cotacachi for two months, and it feels like we are about done with it at least for now. It would be a good enough place to stay. As I've written before, it's pleasant, quiet most of the time and never truly rowdy, has nearly everything you need and is near cities with everything you need, is fairly gringo-ized but not too bad, and is very pretty. Hey, who has this every day to look at out the window…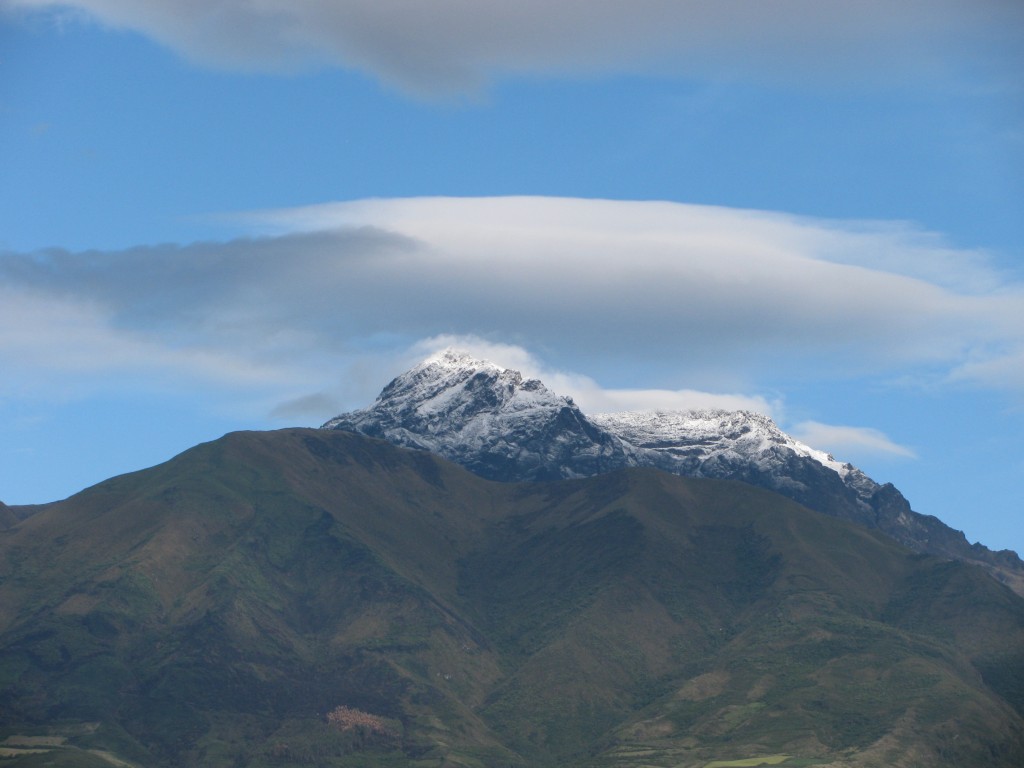 …and walks like this at lakes in volcanoes 30 minutes away?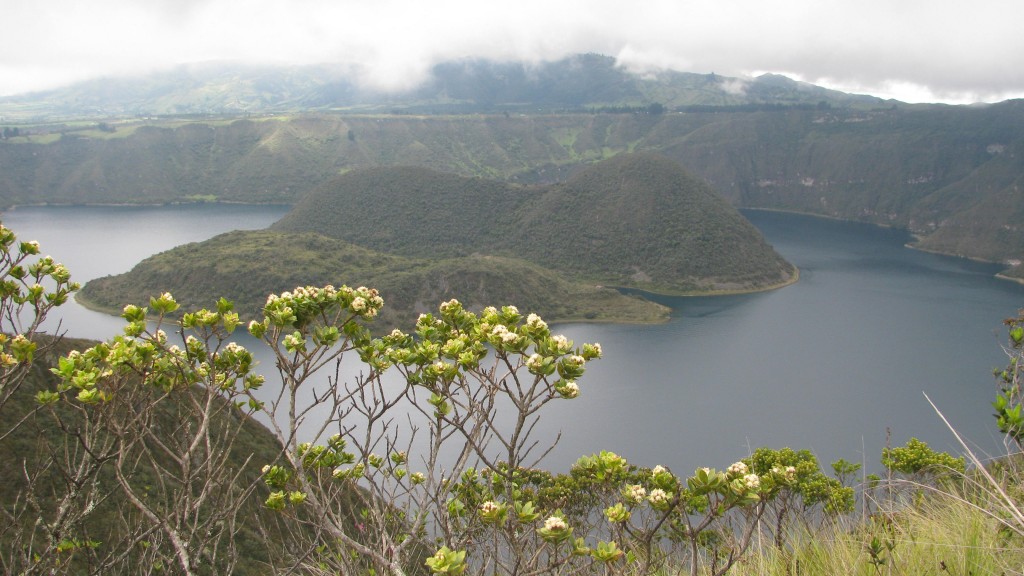 But we are in search mode for the best place to settle down, or what passes for settled down for us. This means we really need to look around at what else Ecuador has to offer. We decided our next stop is Quito. It's the next notable location going south, and it's the capital and second largest city. (Guayaquil is the largest) We've been there a few times doing residence visa stuff. We have an idea what to expect there, but obviously there is much more to learn. We know there is plenty to do. It's a matter of finding the right combination of peace and quiet and enough to keep us amused. There are areas around Quito that might be good places to live. We'll have to check them out. Initially, we are only renting an apartment in a modern area of downtown for two weeks. As the weeks progress, we will decide what to do next.
As for things falling into place goes, our residence visa applications have been approved. The government has our passports and we should be able to pick up our cedulas, which is Ecuador's green card, in less than two weeks. So we won't have to make a trip back to Quito if we decide to leave after two weeks. The other thing is my new computer I just bought in the US failed after only three weeks. I sent it to the service center in the US (There isn't a Lenovo service center in Ecuador), and it just got back to me. So I don't have to come back to Cotacachi to get it. Bottom line, it feels like the right time to go, the timing things are good, and Quito is a must see destination.
We have been doing a lot of nothing here. We walk around, go to the nearby towns, hang around the markets, and read a lot. One thing about my computer being on the fritz, I've read more than usual, like, about 8 books. Notable activities included going to that volcanic lake. We went with a Swiss couple and her kid. It was rainy and cold, especially on the way back in the pick up truck which is public transportation to places like this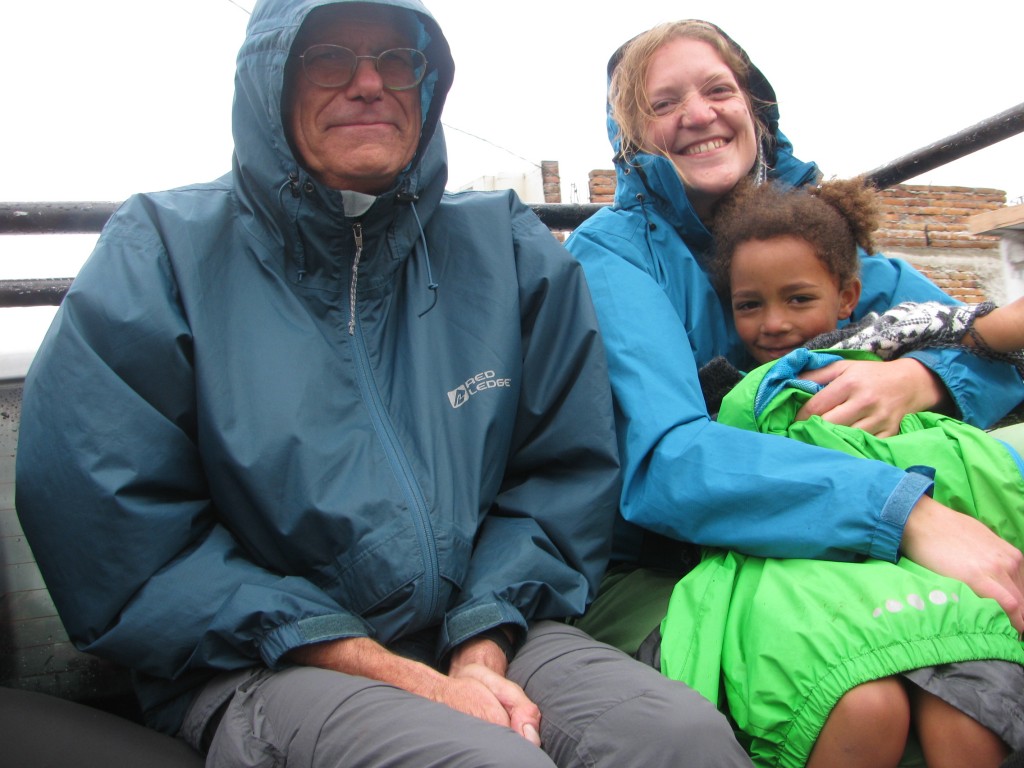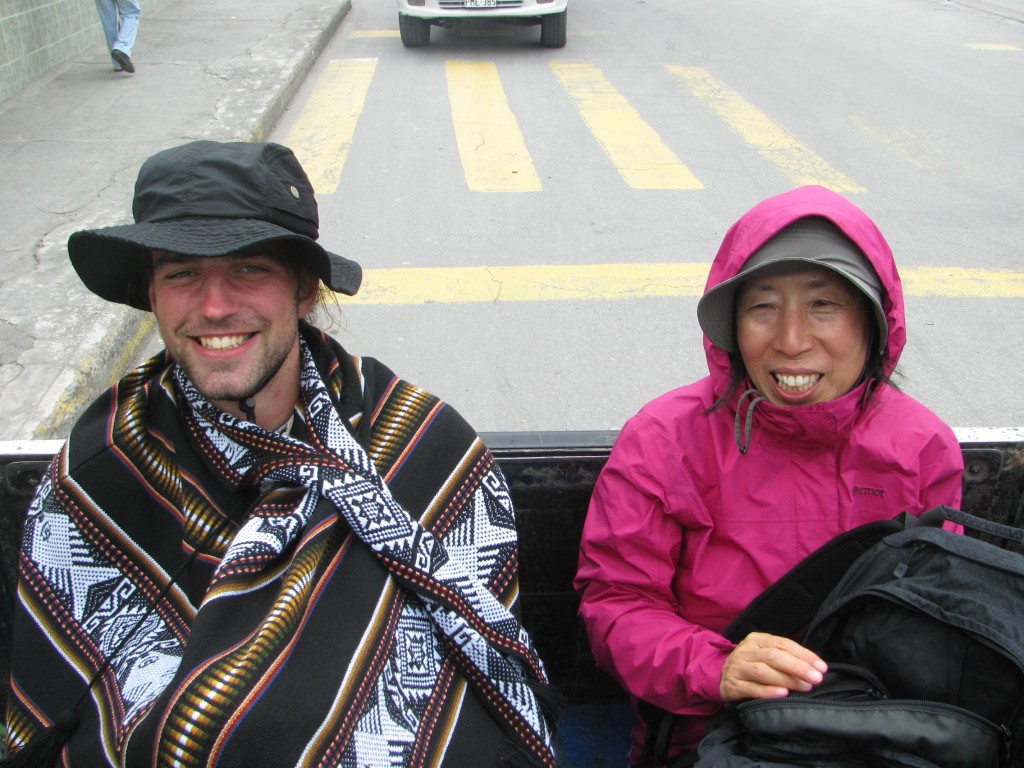 We went to nearby Imantag…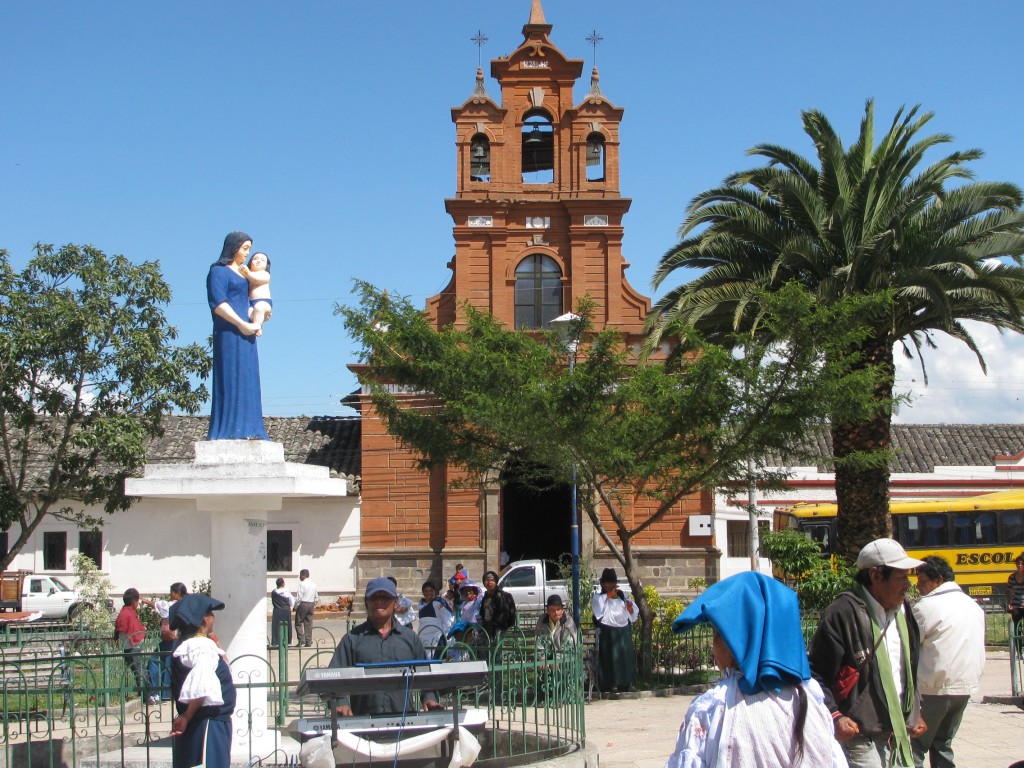 … to go to the bullfights with a woman, Lee, who is living in another apartment in our building.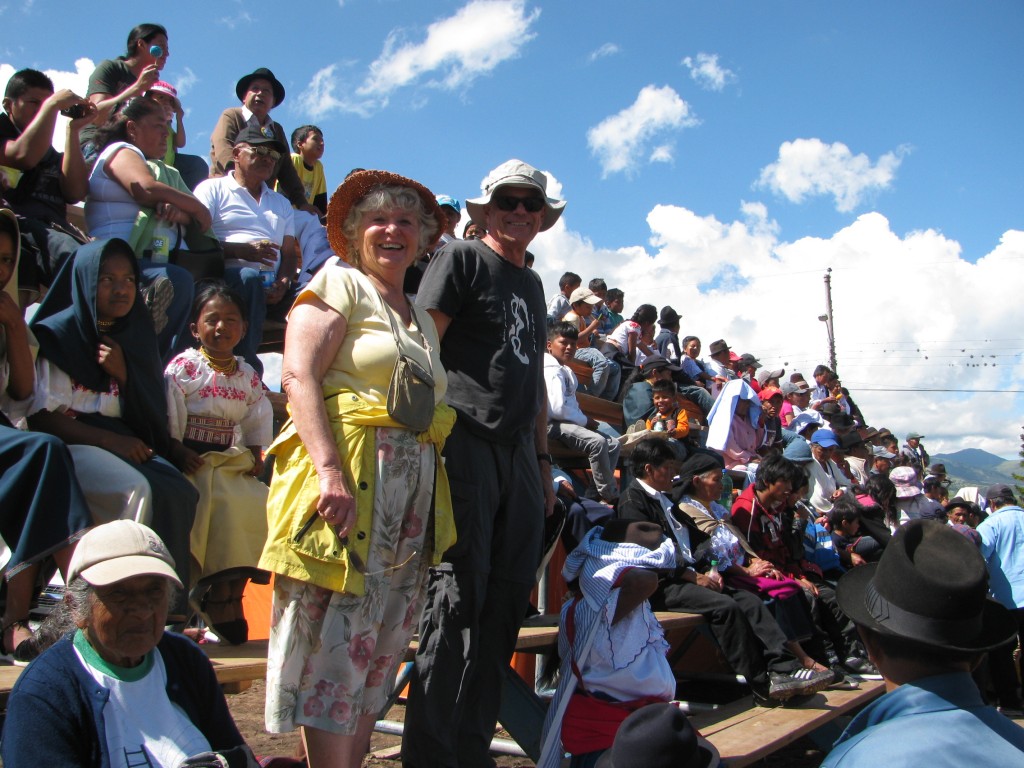 We stuck around for a couple of hours watching the town amateurs challenge the bulls, without hurting them. Some famous matador going to perform a real bullfight, but the amateurs took so long, it was hot, and people who sat on the fence blocked out view, so we left before that part.
This was done to live music.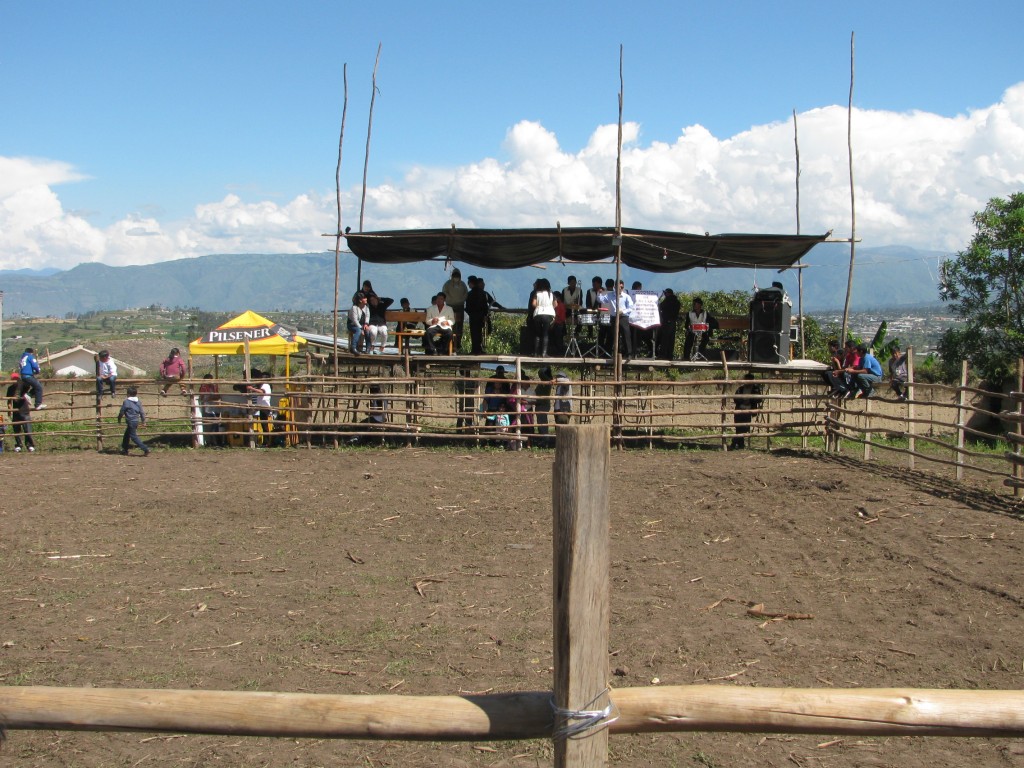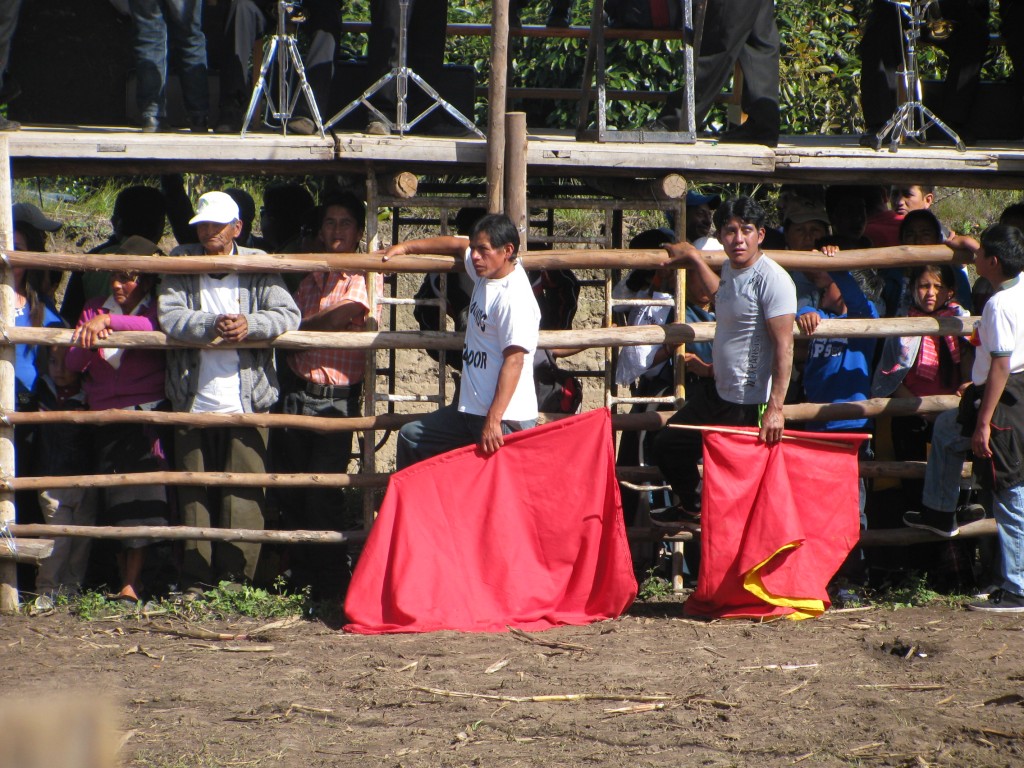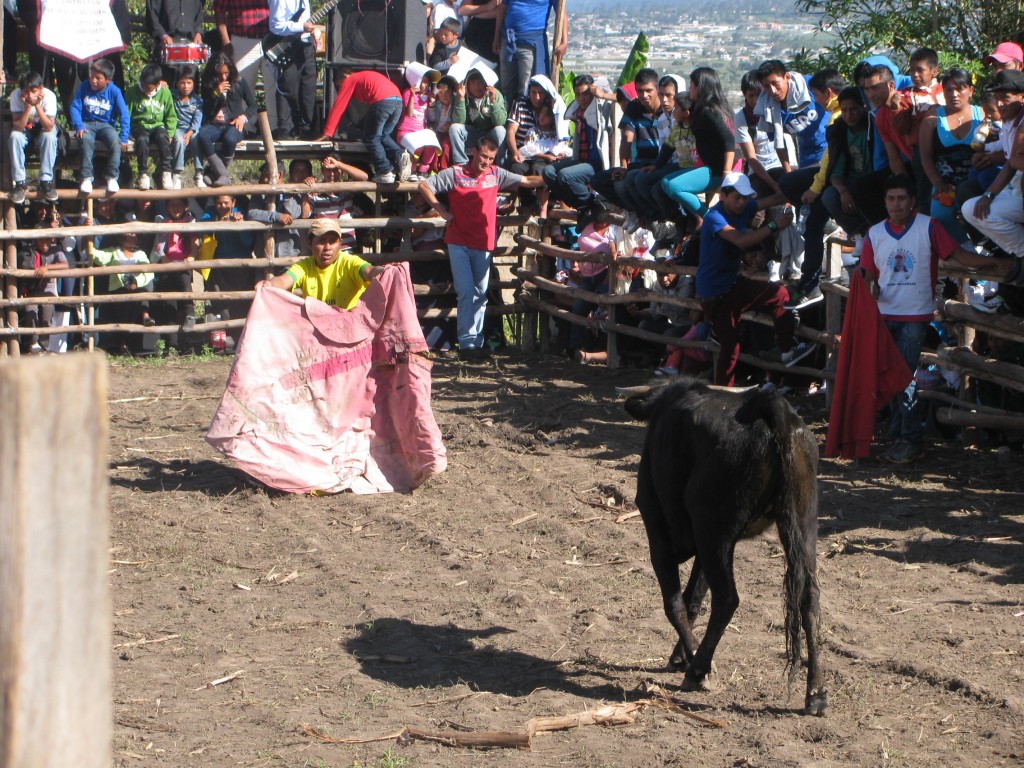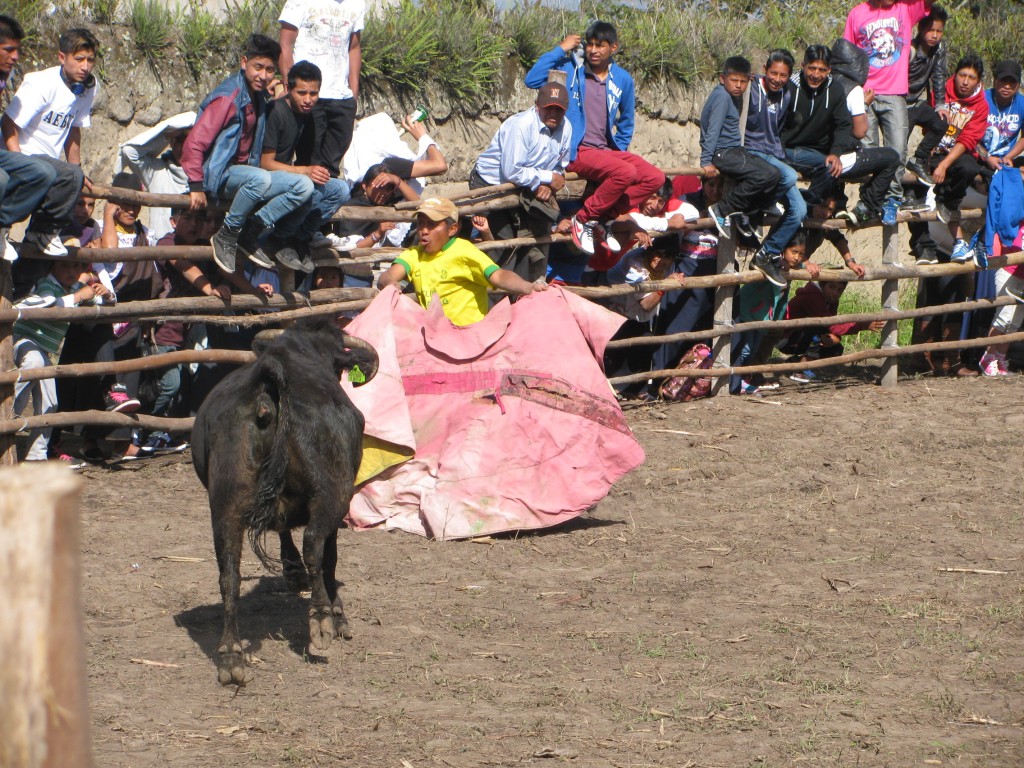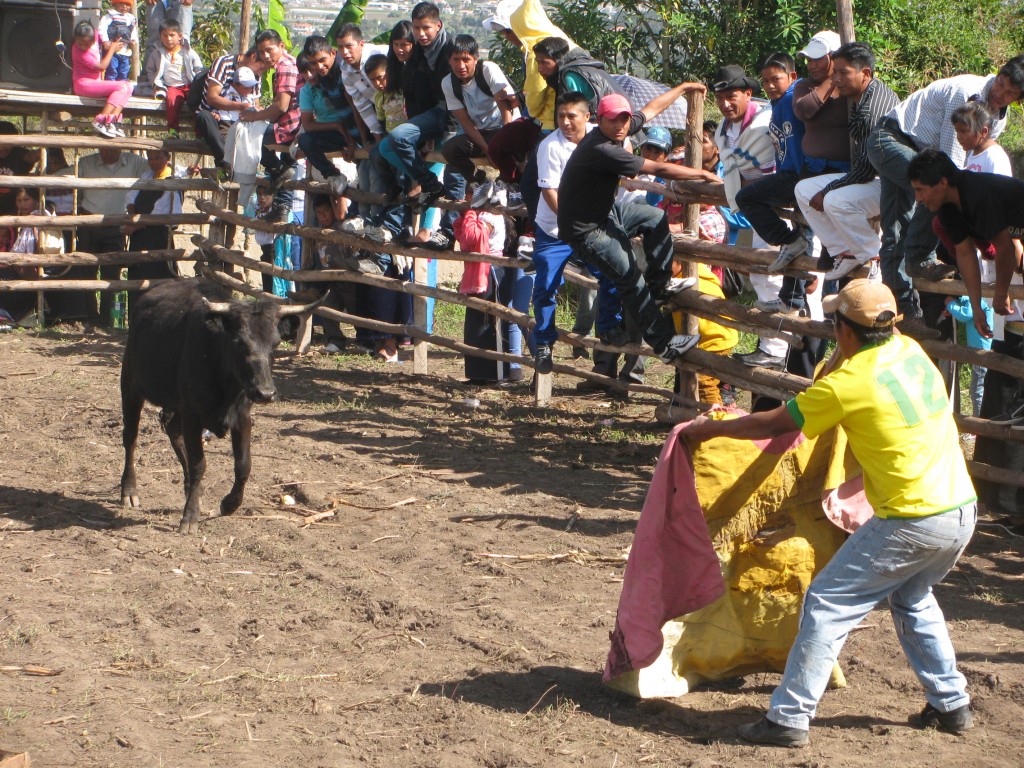 The guy in yellow got the prize for being the bravest. He paid for it, though. The bulls roughed him up, especially one time when he got pinned against the fence and the bull drove one horn into his left kidney area and pushed in hard while rubbing it up and down. That dude was hurtin'…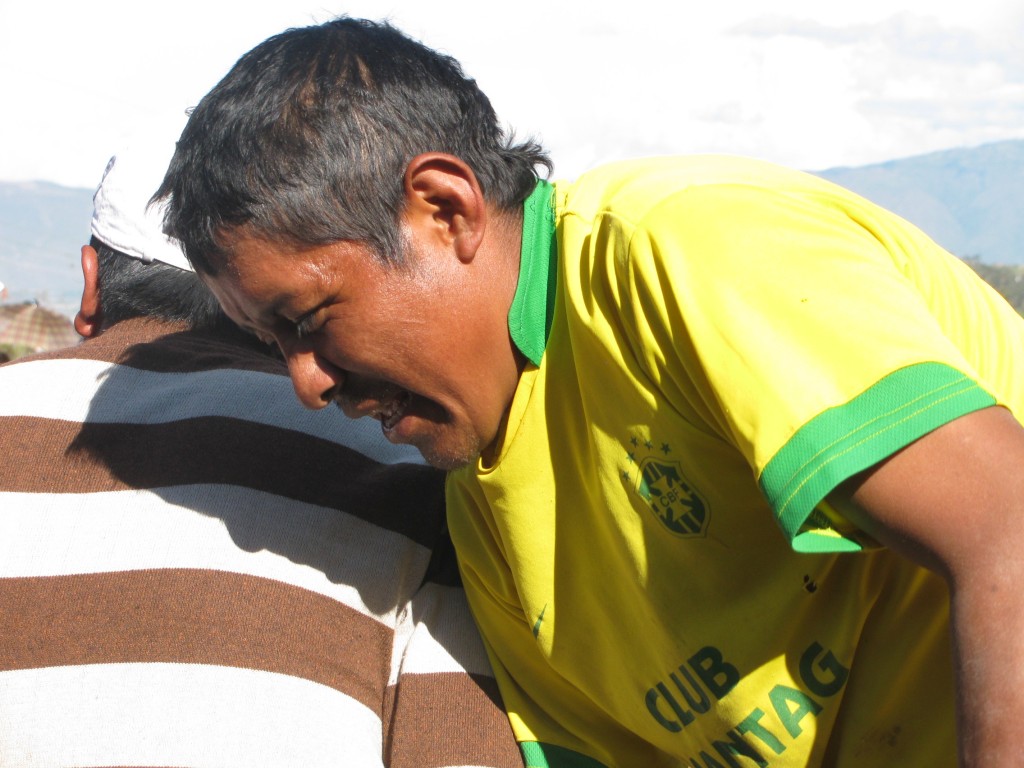 … but he got the yellow robe, complete with flowers from a pretty girl who seemed to really appreciate his effort. I think he was peeing blood after this.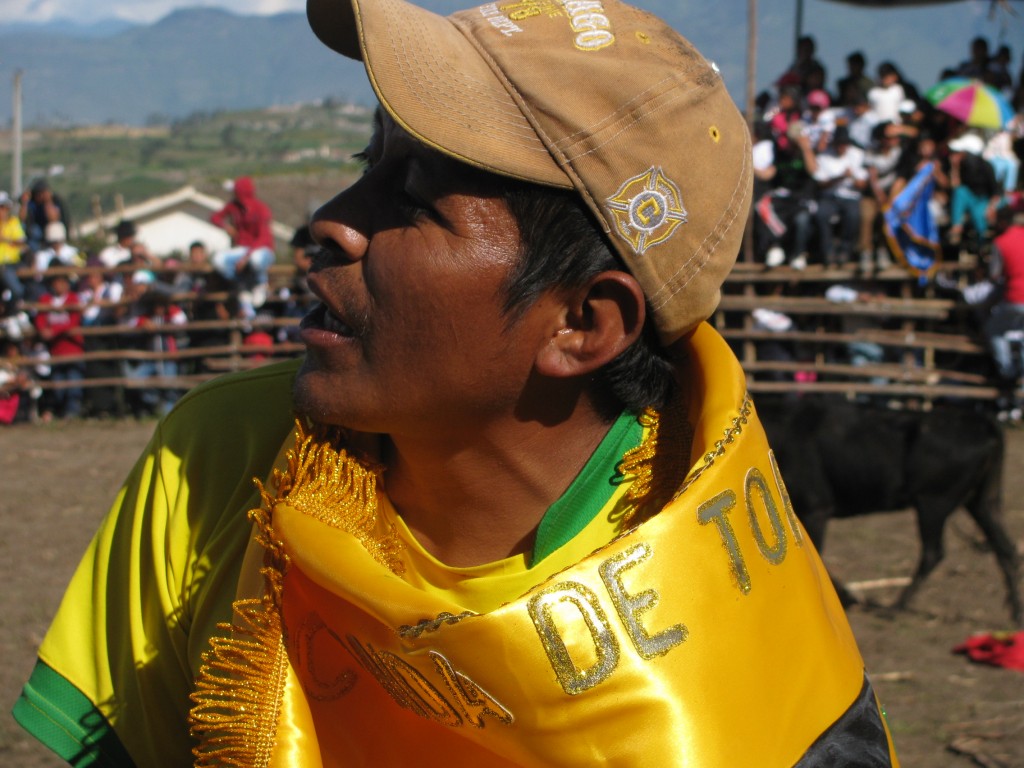 Last week we went to the Intag Valley and around the town of Apuela. It's west of here about two hours (55 km on that road). We've just been going anywhere to get out of town. It's nice there. It's the premier coffee growing area of northern Ecuador. We've done the coffee tour thing, but we went to a roaster for the heck of it, and bought some coffee there where it's cheaper than in Cotacachi.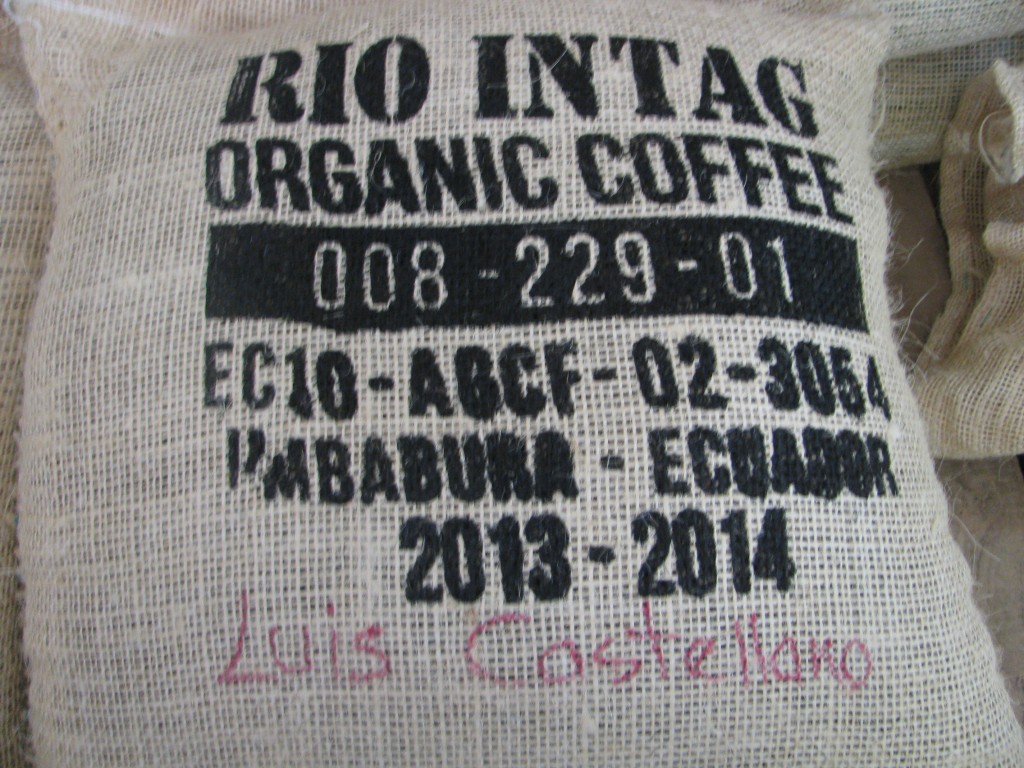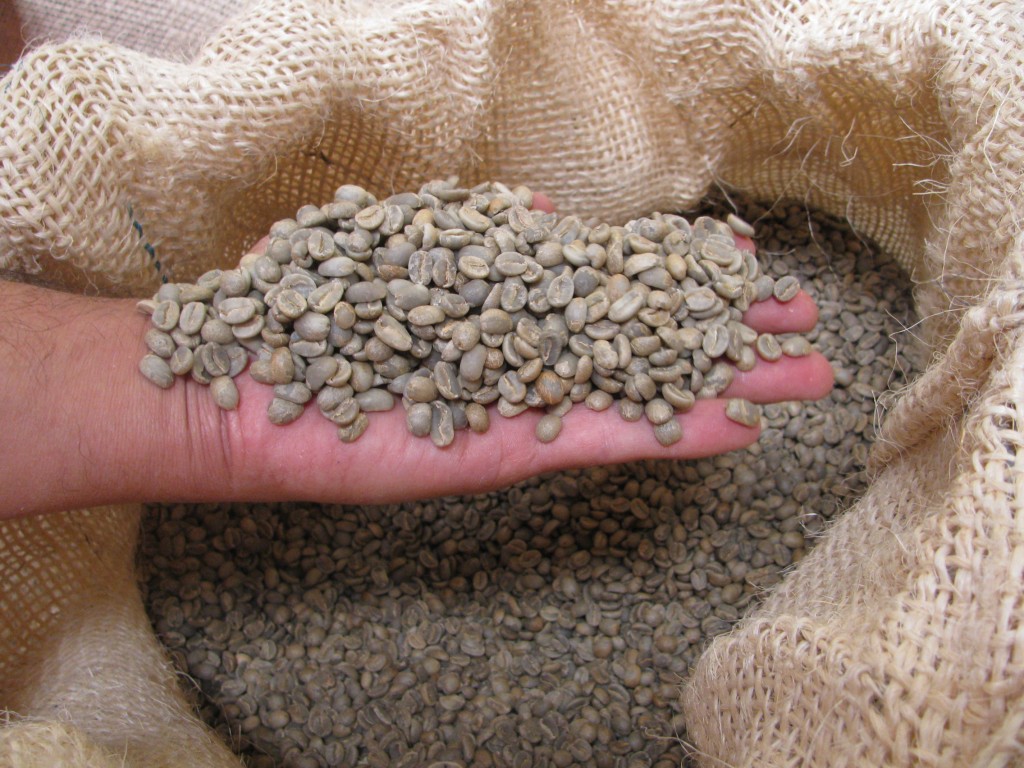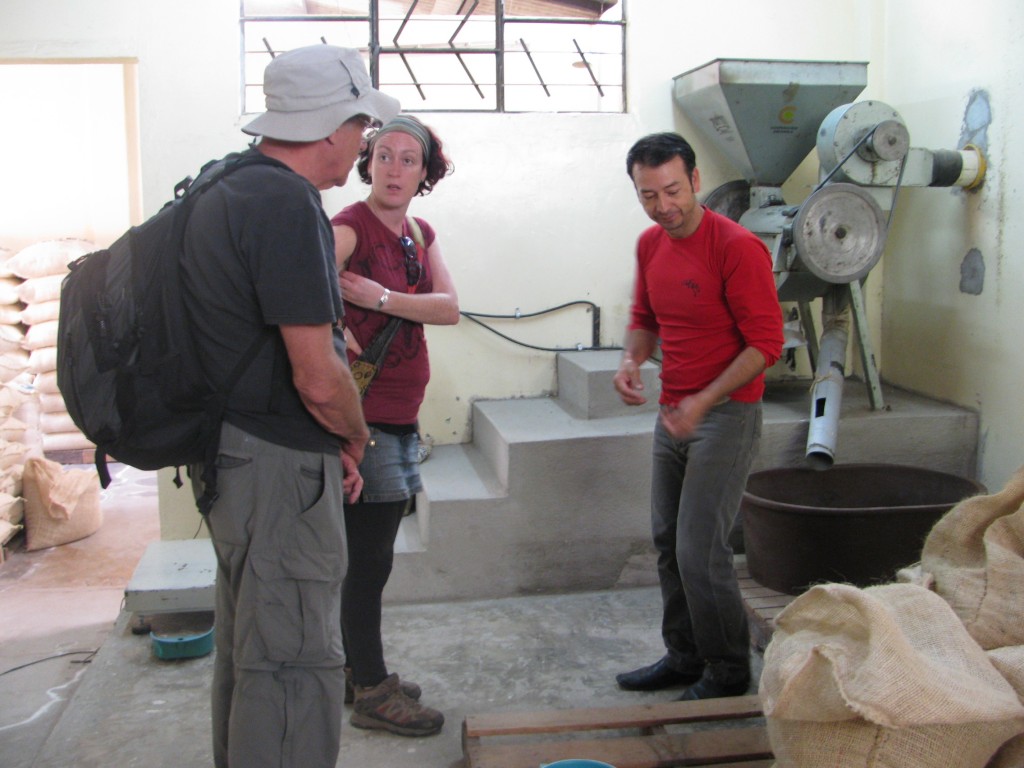 Intag Valley is worth it just for the scenery. Ecuador is like that, beautiful everythere. The place we stayed, a few km out of Apuela, is at a hot spring. The pool area wasn't particularly aesthetically pleasing, but it was comfortable.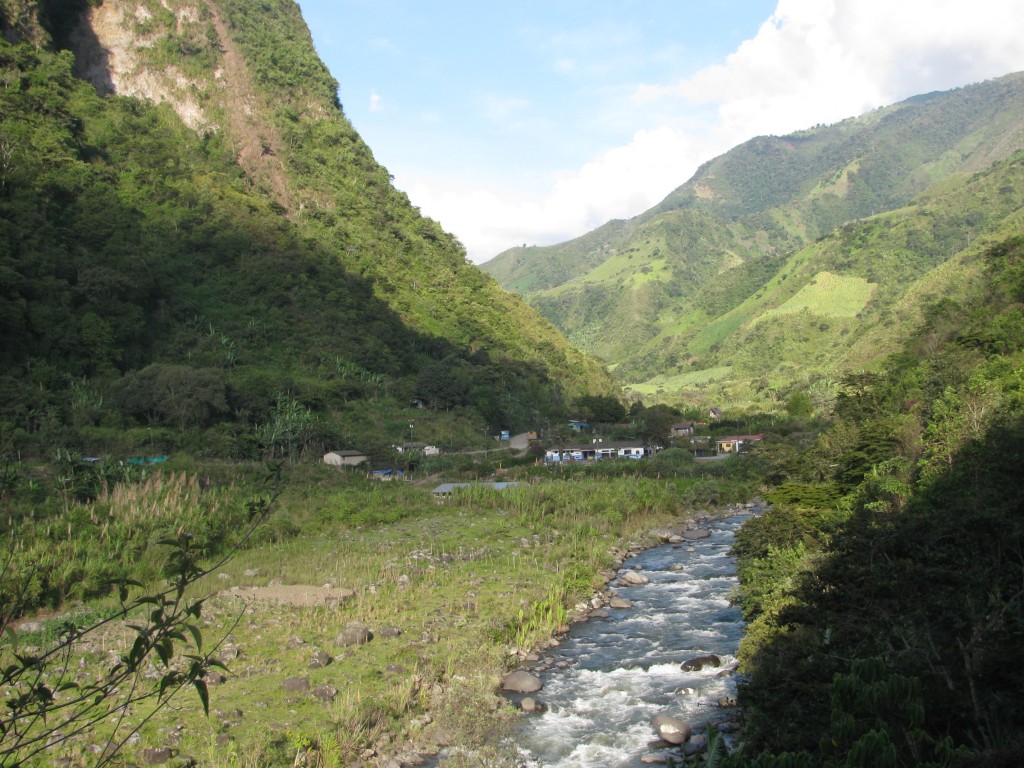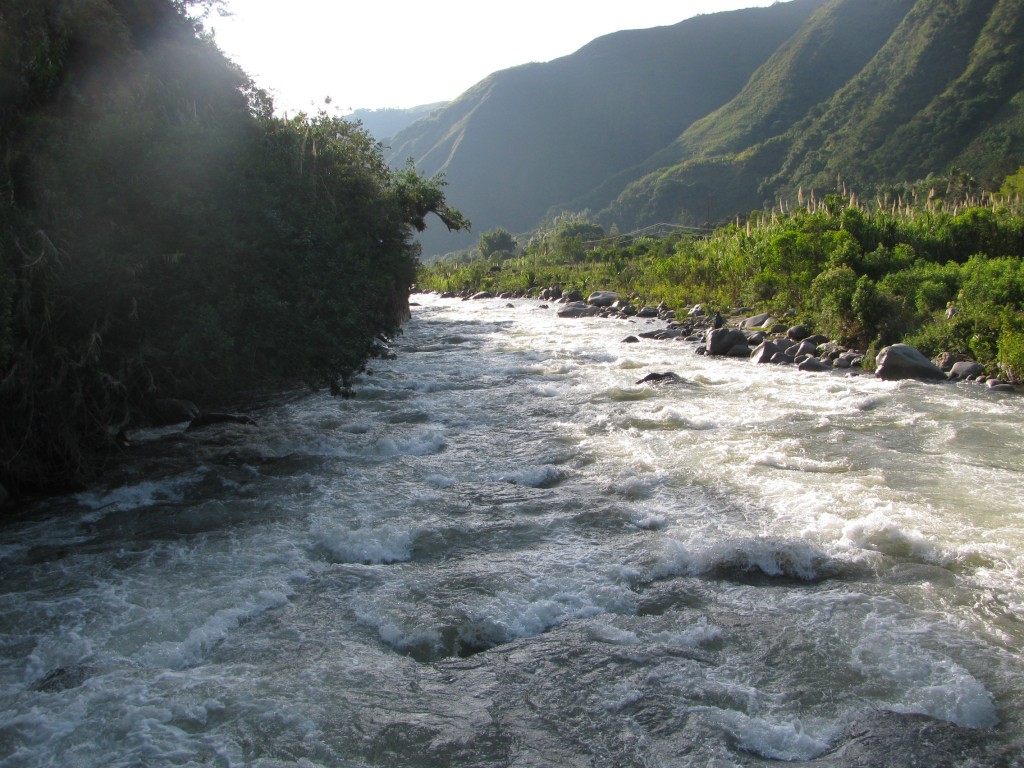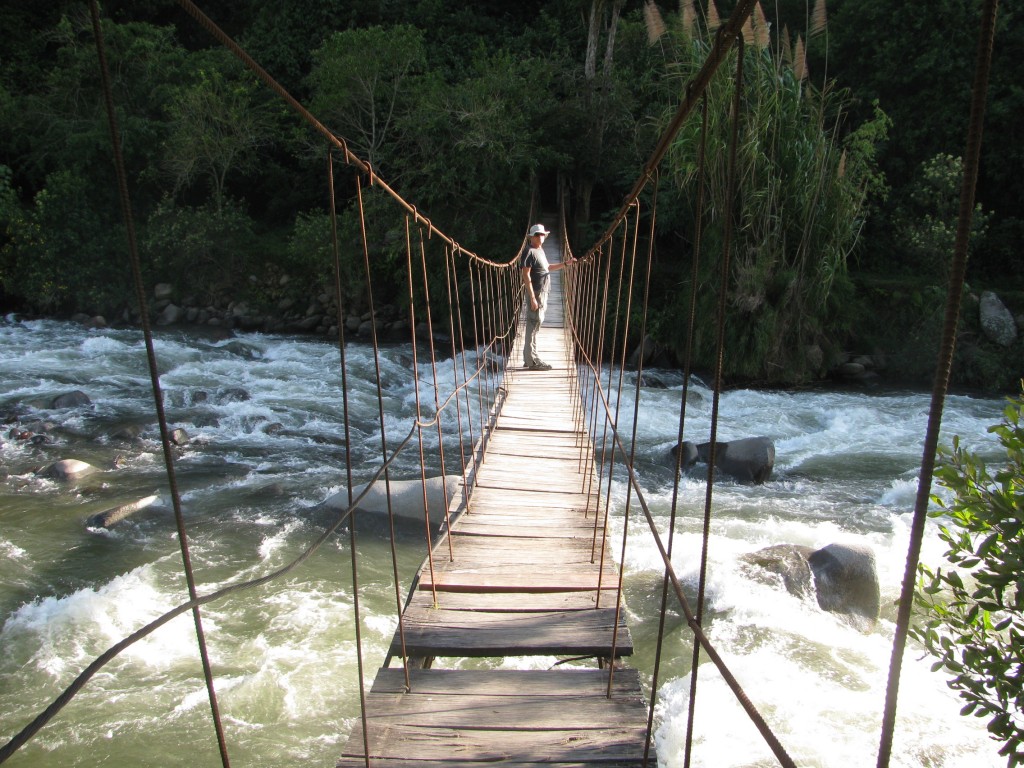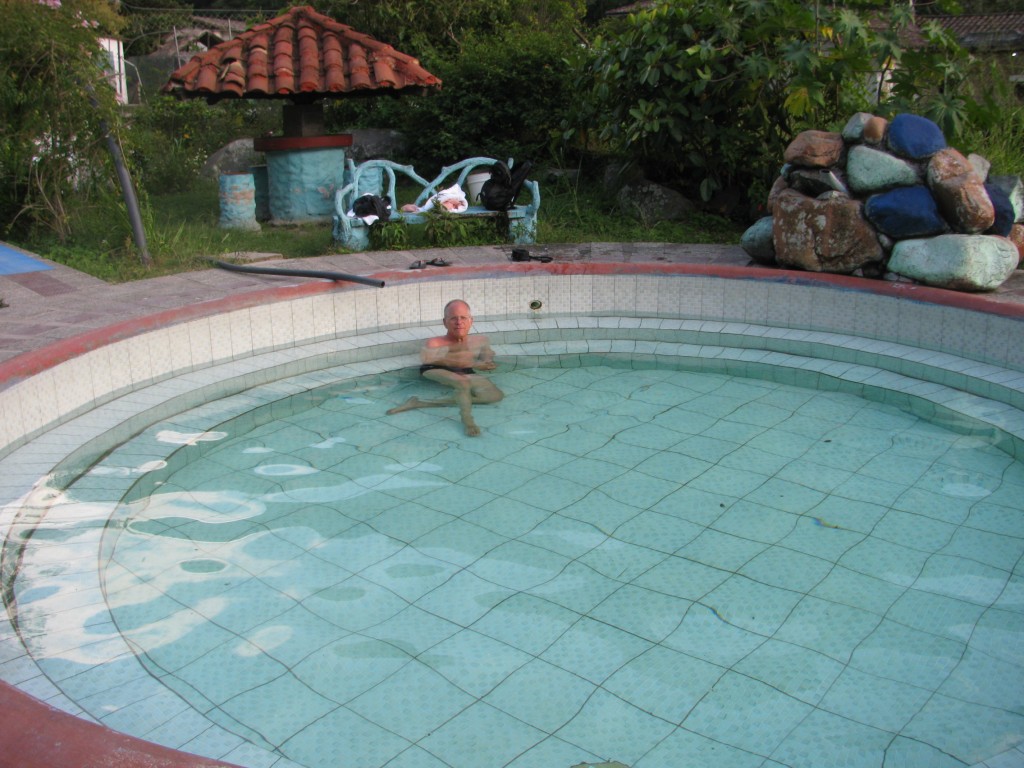 Out last outing was to Cayambe, about an hour toward Quito. Not much to say. It was friendly, sort of cute, and not a gringo to be seen.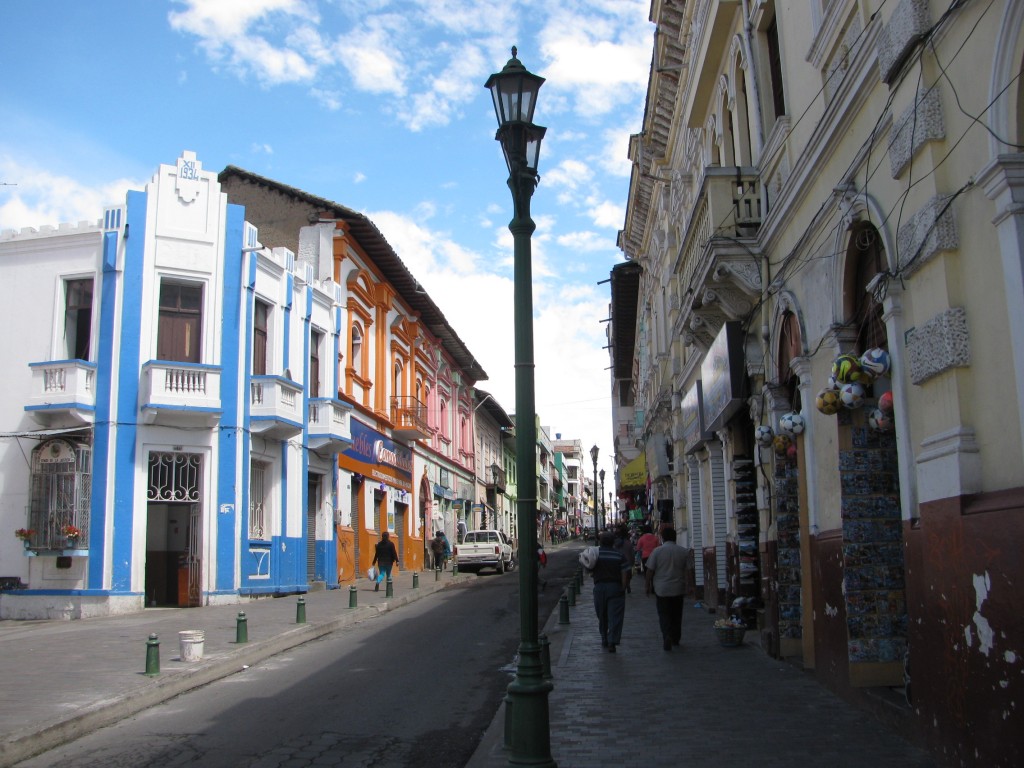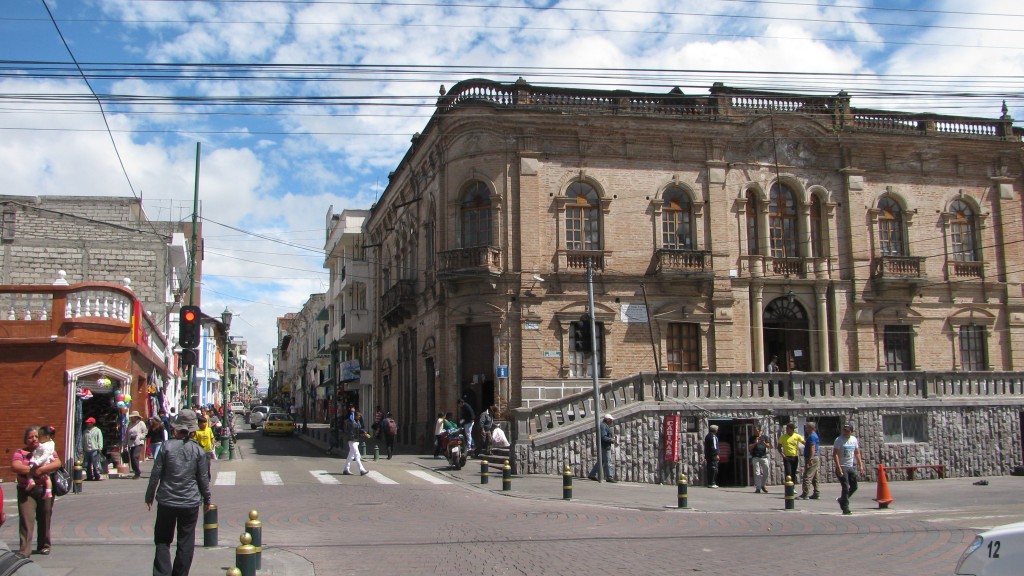 That's it for now. Next stop, Quito. Have a very Merry Christmas and a Happy New Year!