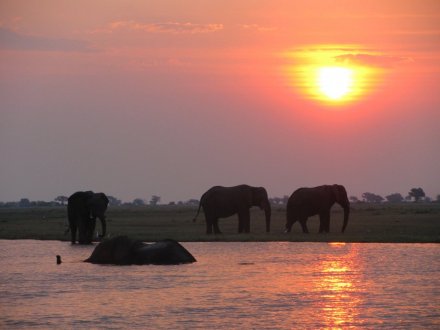 Since I last wrote, we finally made it to Chobe National Park in Botswana. We first tried to get in from the south, but the main bridge was washed out and you should have seen the row of logs some guy said was the other way. Actually, I'd have tried it if I hadn't just spent 2 weeks and about $1500 getting my truck going after the last time it went swimming. We went 600 km around the swamp and spent a day along the Chobe River. That picture above is kind of the money shot, taken as the sun went down before we headed on to Zambia.
Here are a couple of hippo pics. You see them a lot in the water, but it's a little unusual to be able to see them ambling around on the shore.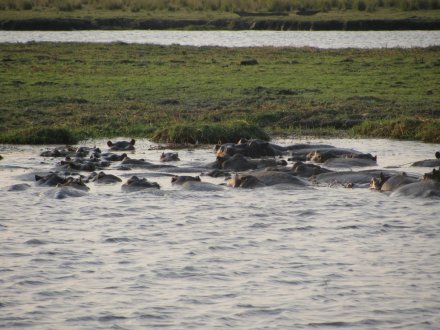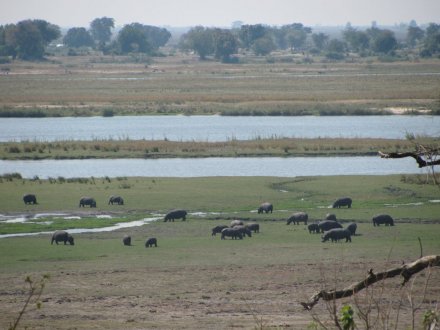 Botswana and Zambia have a 750 meters long border, just wide enough for the ferry across the Zambezi River.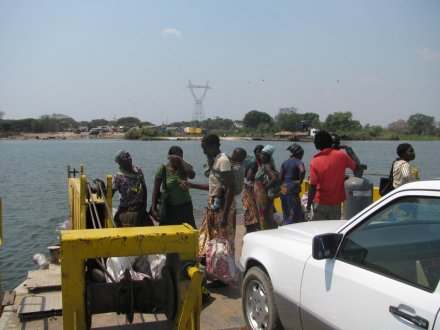 Victoria Falls is 30 km downriver if you go through Zimbabwe, and 70 km if you go through Zambia. For logistical reasons and because it wouold be a little cheaper, we went to Zambia. the Zambezi and the falls form the border between the two countries. Here's a pic from the Zambian side. They aren't as dramatic, as you look down the chasm where they fall instead of head on. Also, Southern Africa is in the middle of a long, terrible drought, and it is the dry season. So there is a fraction of the usual water going over, like 1/20th.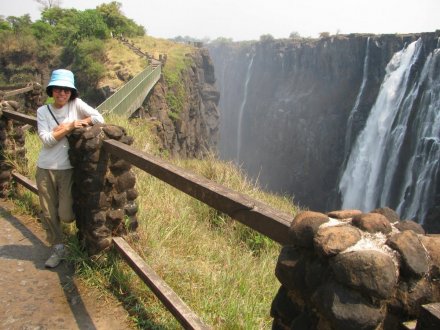 The Victoria Bridge goes over the river, and the border is in the middle of the bridge.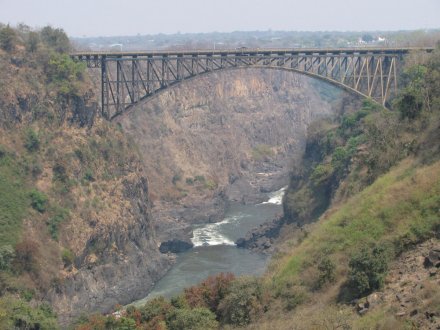 There is bungy jumping from there in the middle.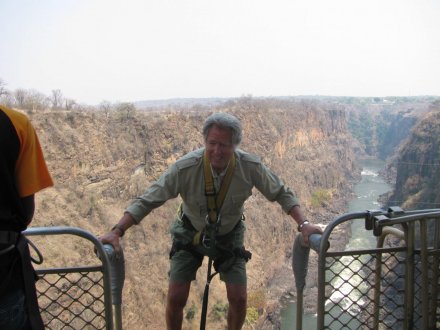 Here are some pics from the Zimbabwe side.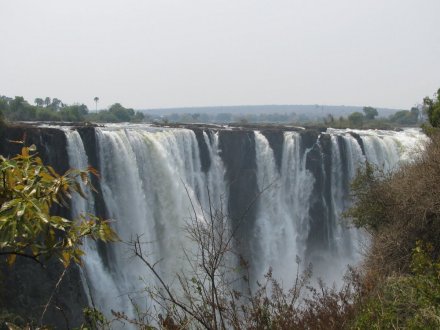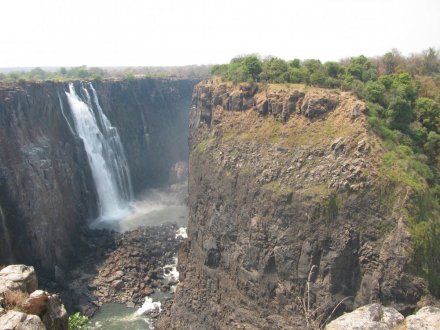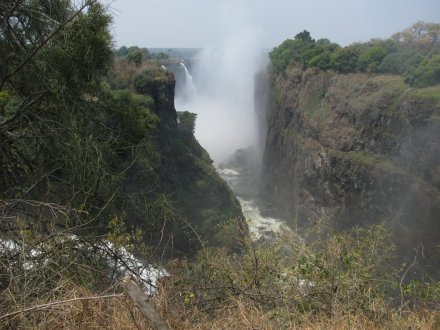 Those pictures do not do justice to one of the seven natural wonders of the world. Maybe you can picture Niagra Falls if it was a couple miles across and had 20 times as much water and fell into a deep, dramatic trench.
That's it for now. We are probably out of here tomorrow, heading north to Kafue National Park, Lusaka, and points north. Be well, all of you.