I grew up in Stockton, spent three summers there after high school, and looked after my elderly dad and his wife there between 2000-2006. It was after that when I left for the travels documented in this blog. I always go there when I'm back in the States. My brother, Bill, and his wife, Rita, live there. Here they are at our wedding.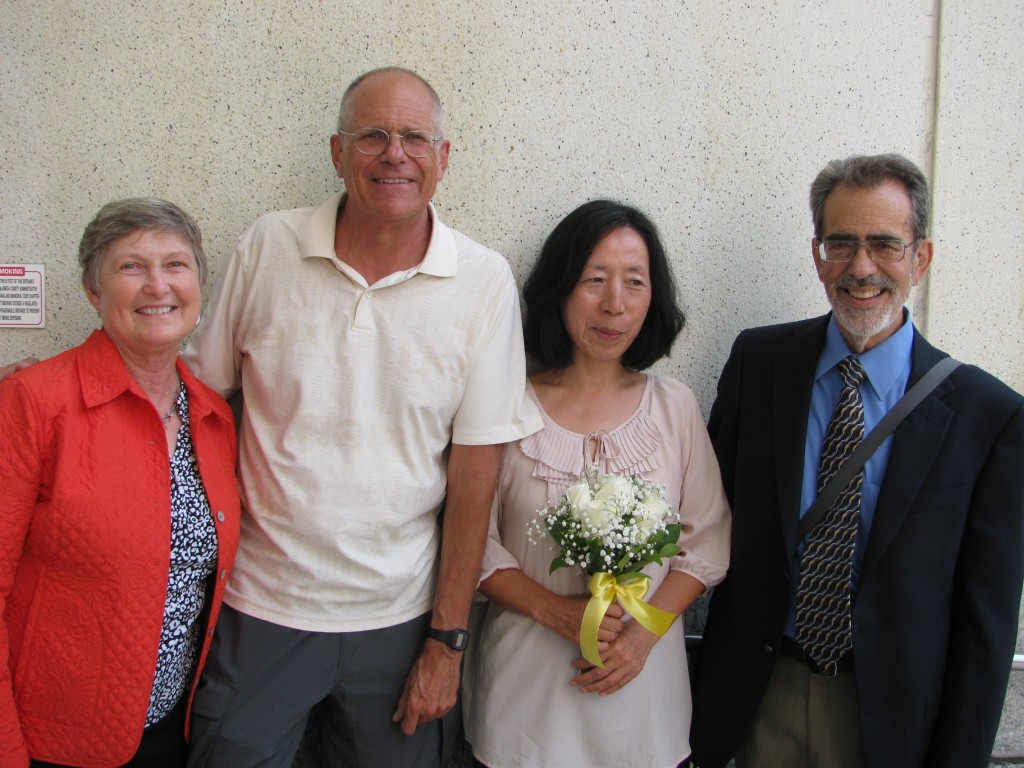 On our way over, we stopped in Locke, an old town that used to be a Chinese settlement. The word "Locke" is an Anglicization of the Mandarin word for "Happy House". They moved there after building the most difficult section of the first railroad across the United States in the 1860's. There are still Chinese around there, but it is nothing like the ghetto it was.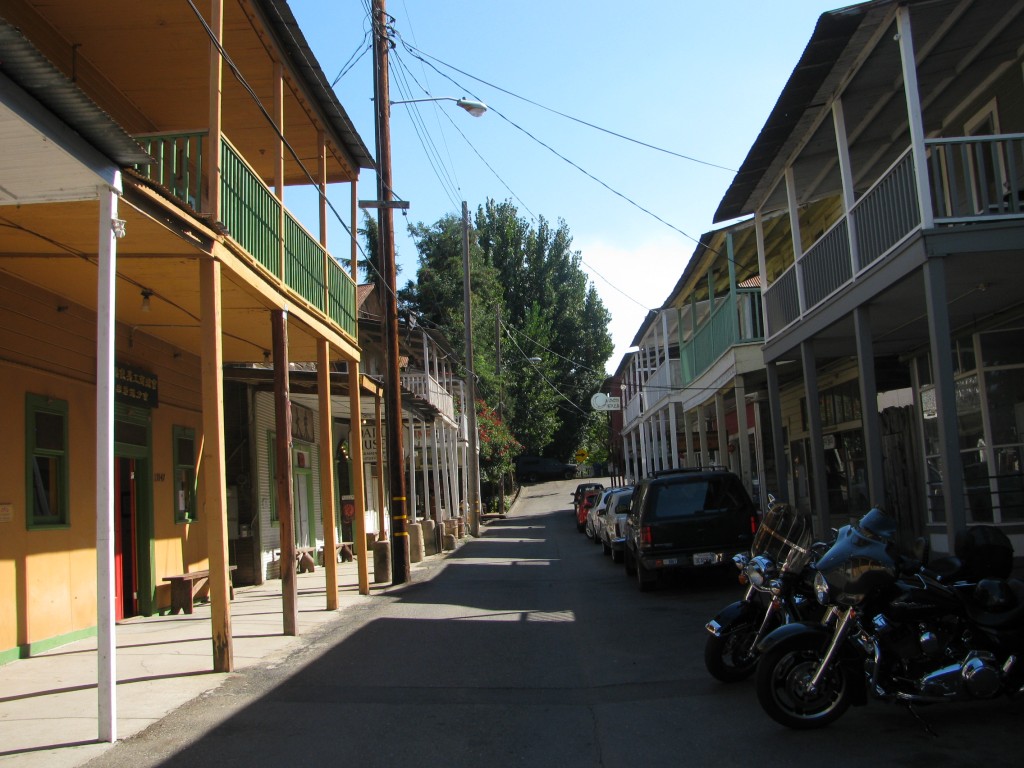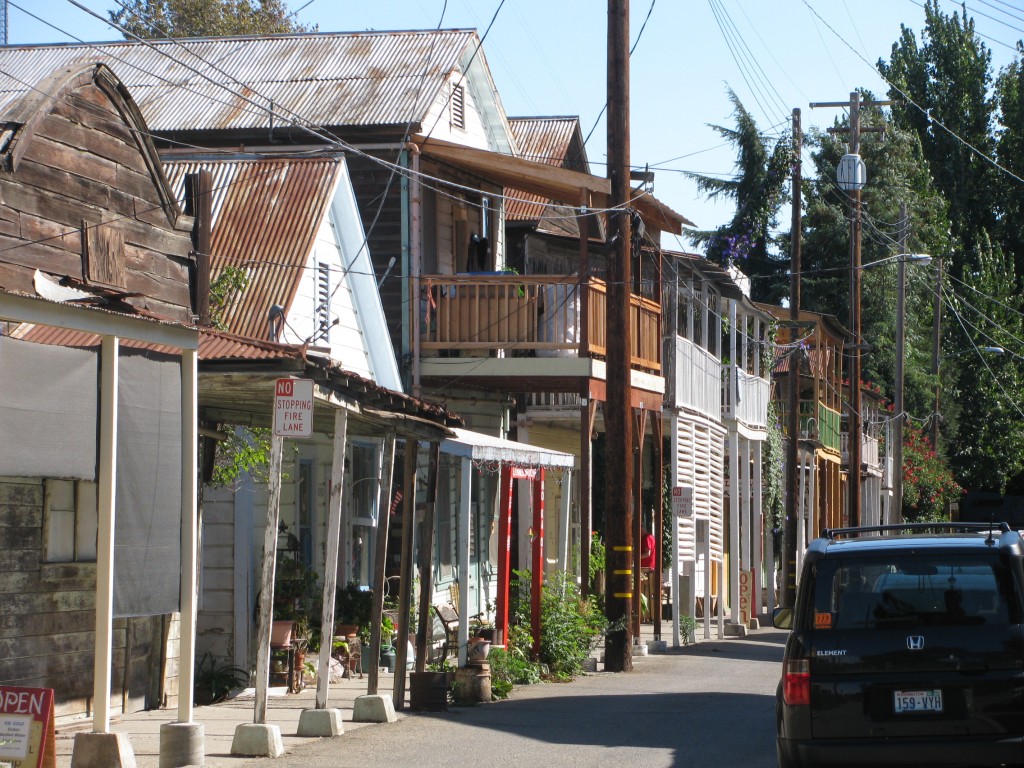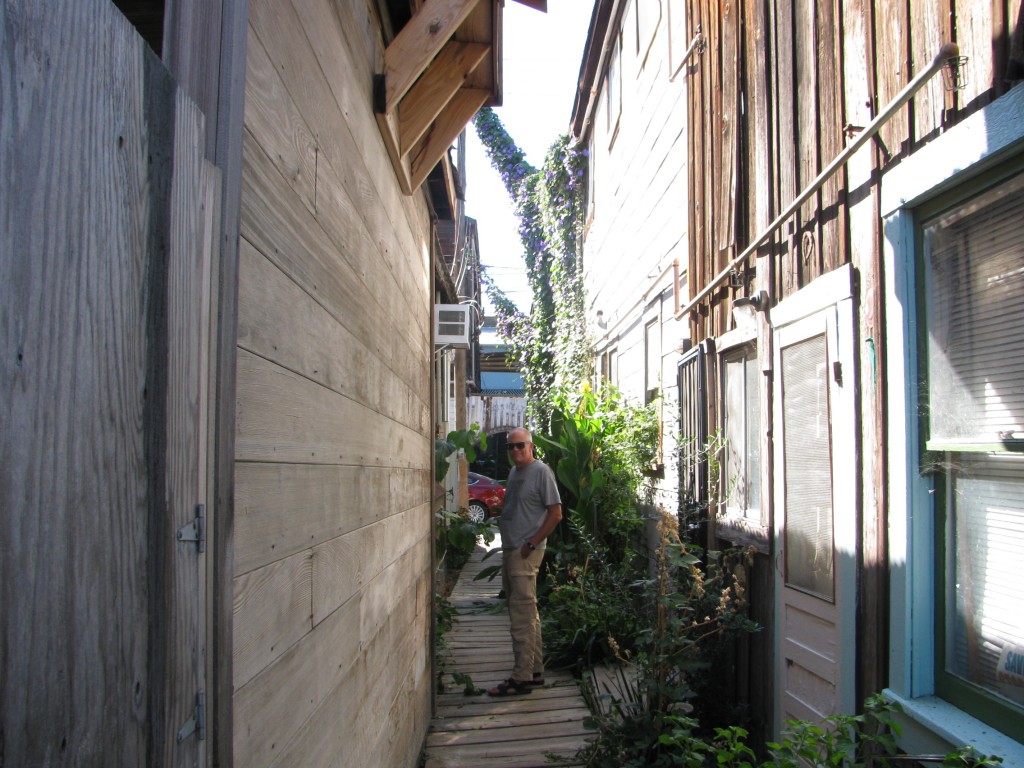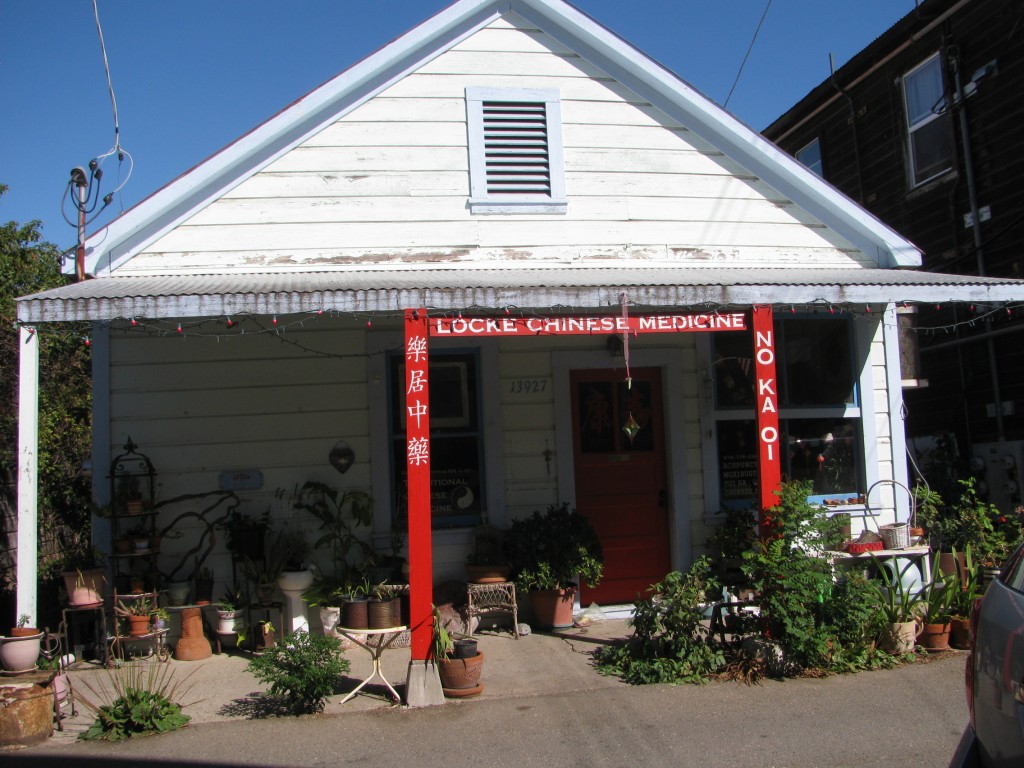 This building was about to collapse more than 40 years ago. How does it stay up?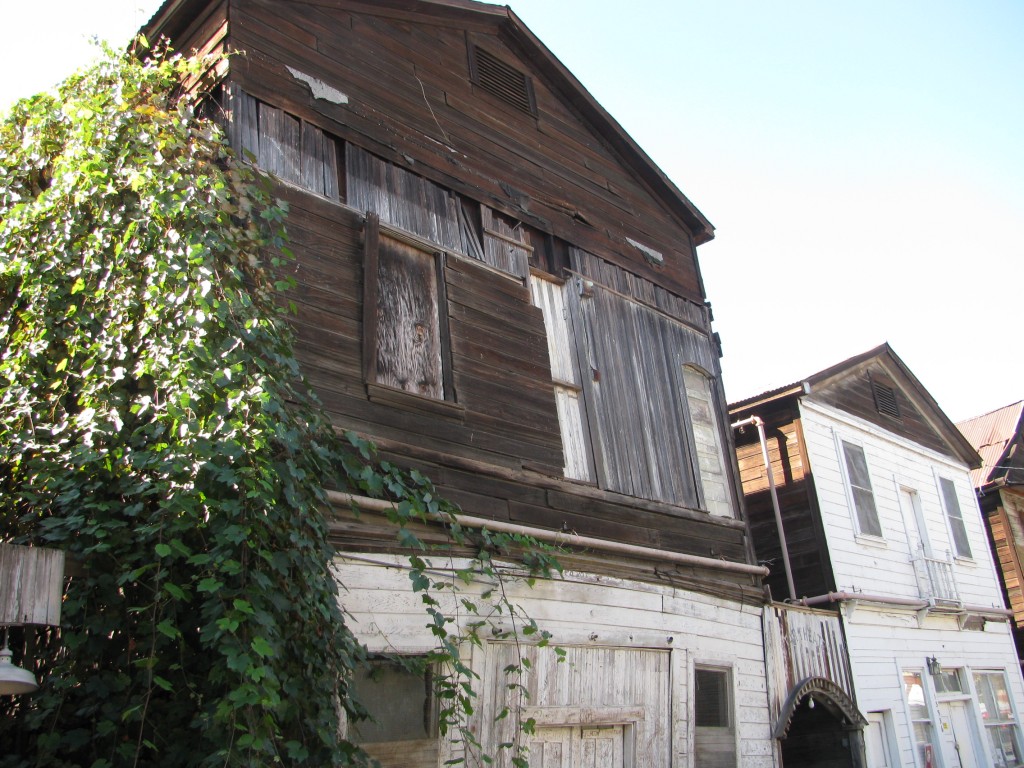 Stockton isn't very photogenic. To me, the main things to do there are go to the museum and see the first Caterpillar tractors Benjamin Holt invented and built there in the 1920's. The other thing is the Cambodian Buddhist temple. It's been growing, little by little, for about 12 years.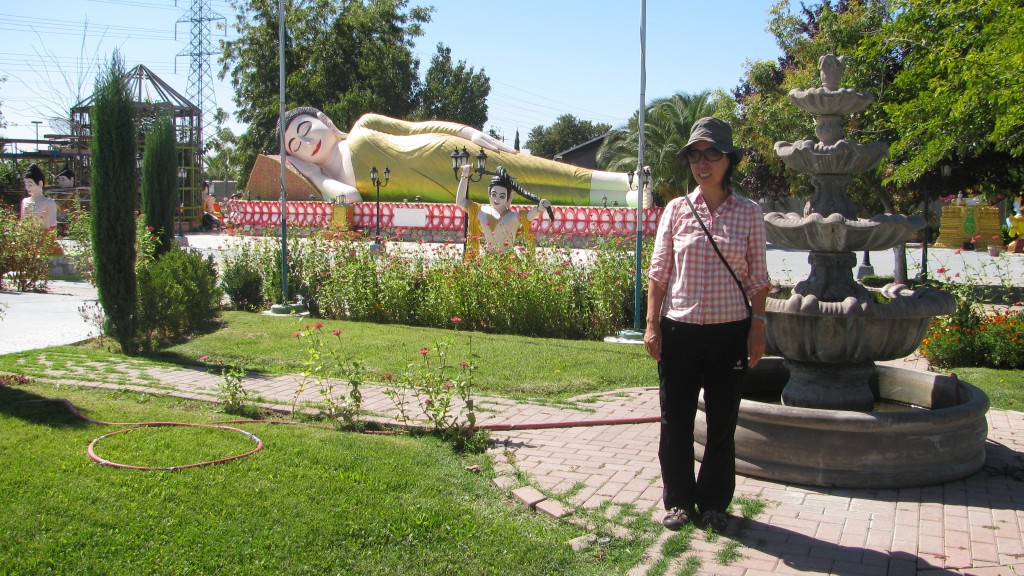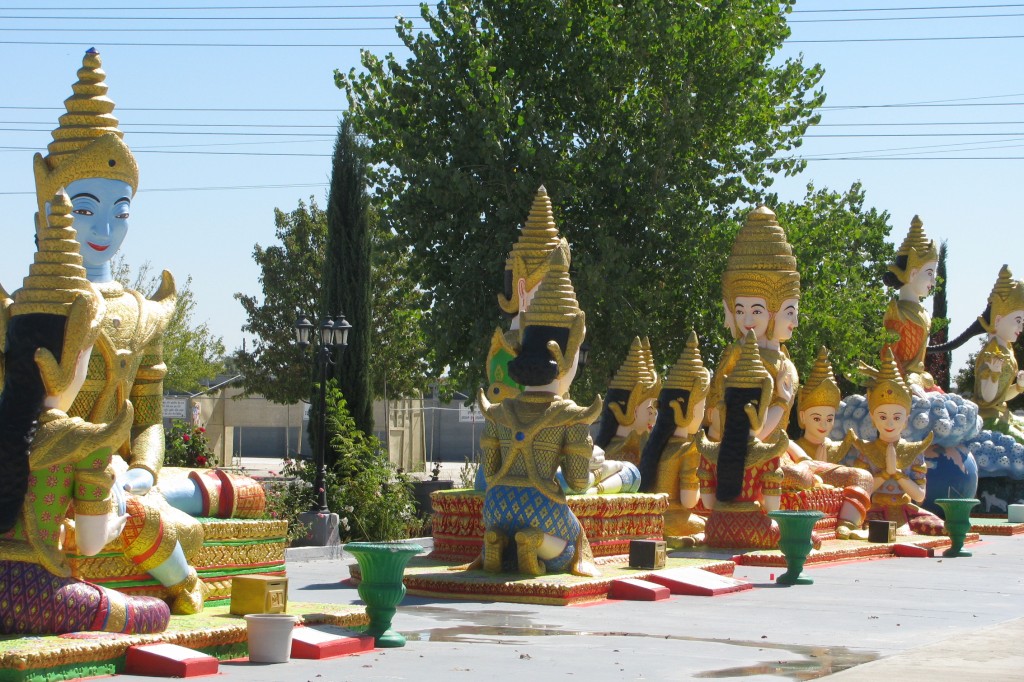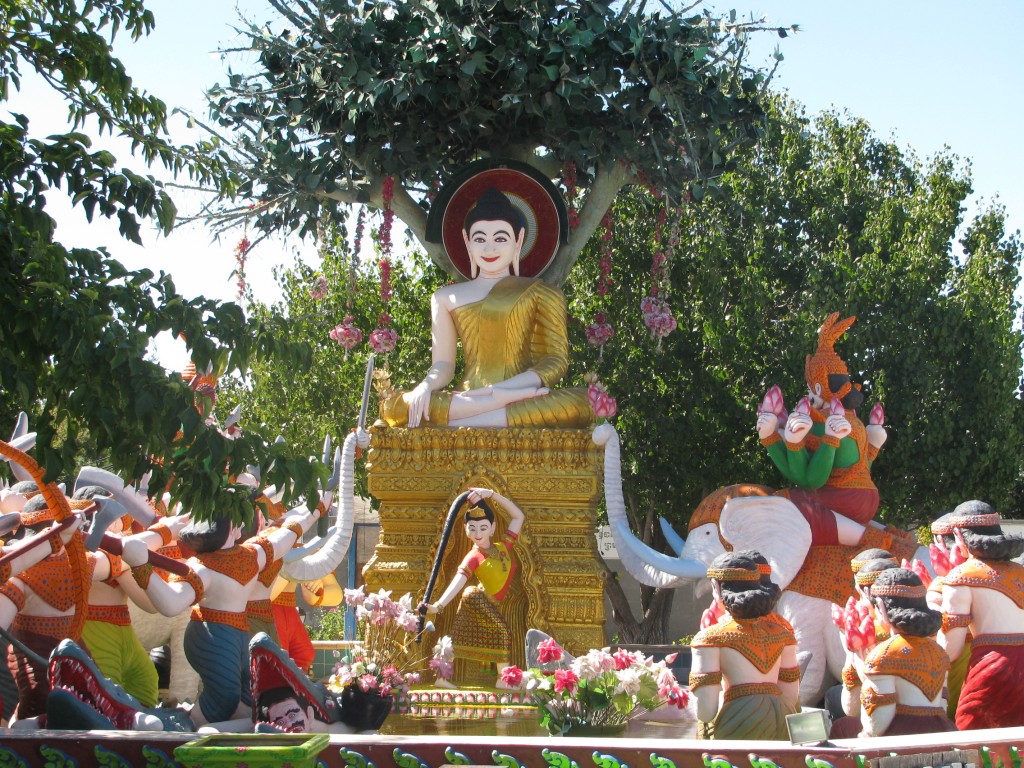 One good thing about Stockton is it's close to a lot of things. San Francisco is a couple of hours away. Sacramento is an hour away. The Sierra Nevada mountain range is just to the east. Southeast of Stockton by a couple of hours is Yosemite National Park. Myung and I went with Bill on a day trip. At this time of the year, it isn't very crowded, even on the valley floor. Here are some of our pictures. Note how dry it is. California is in the midst of it's worst drought in recorded history. We would have taken pictures of the famous waterfalls, but they were bone dry.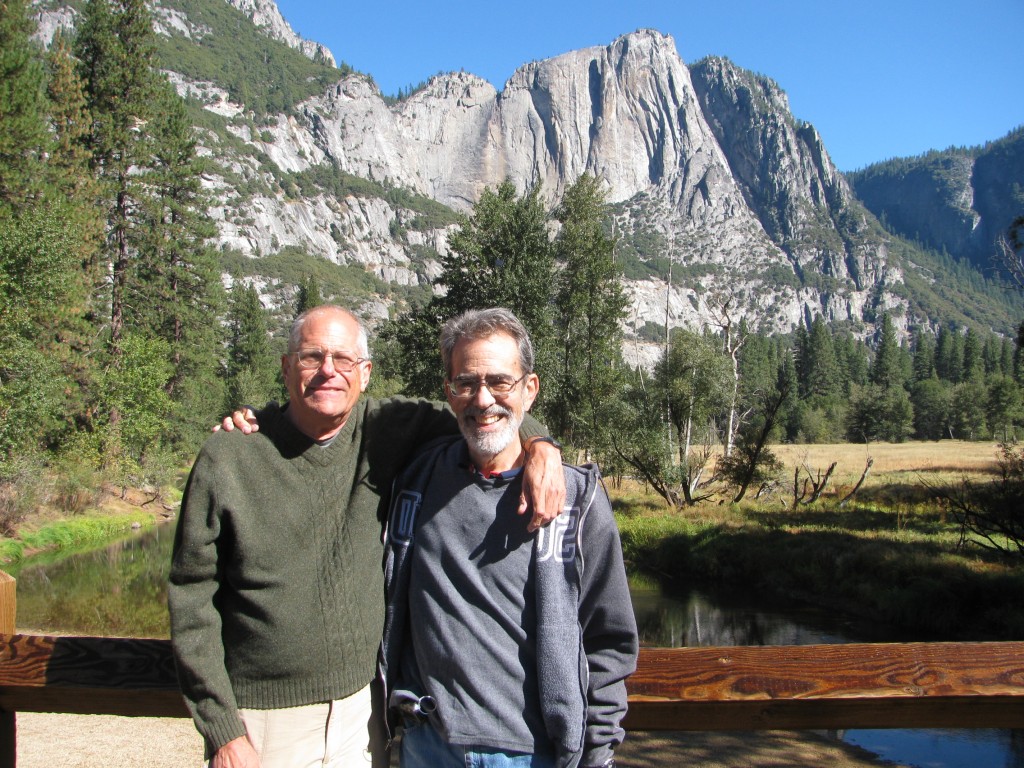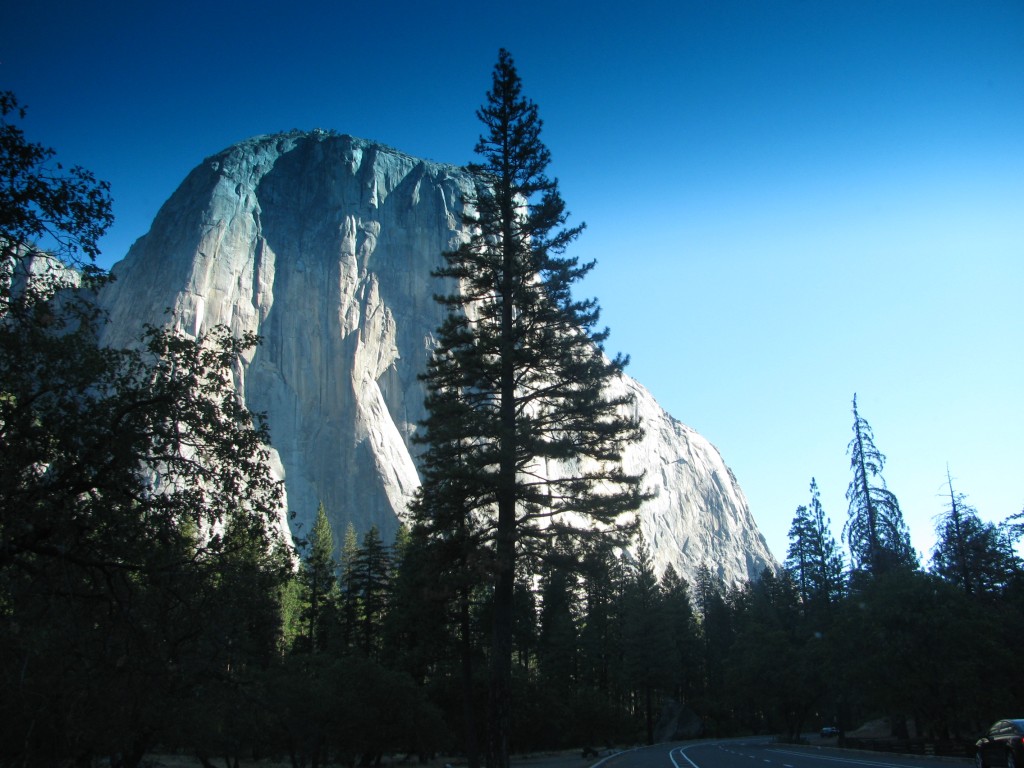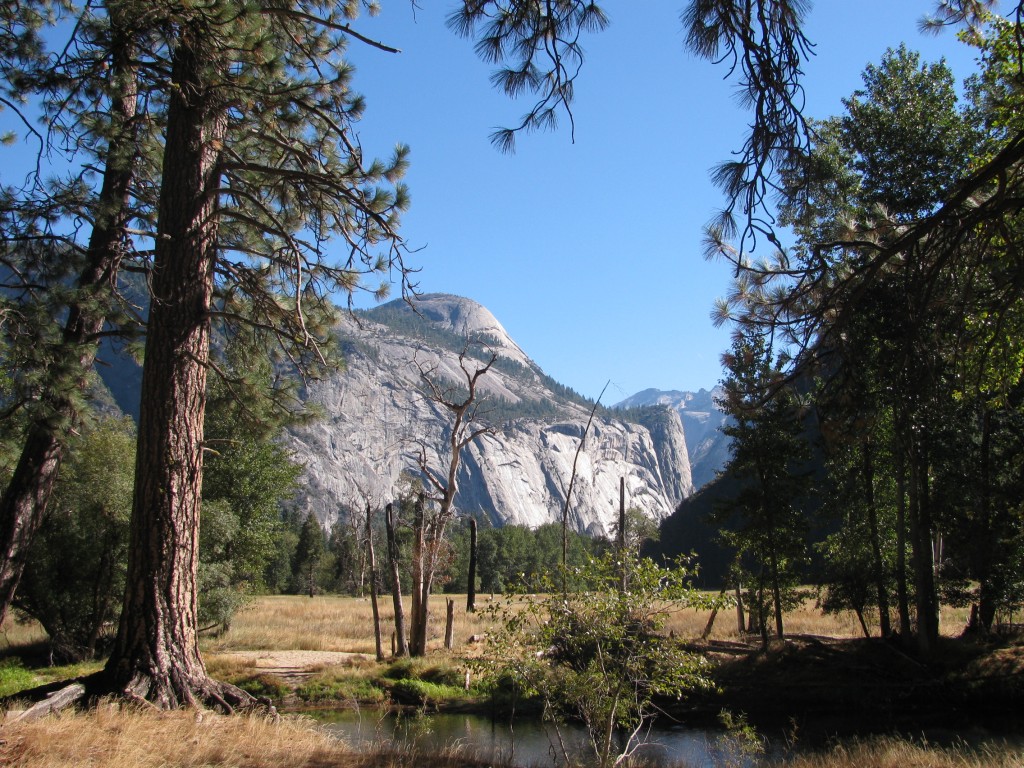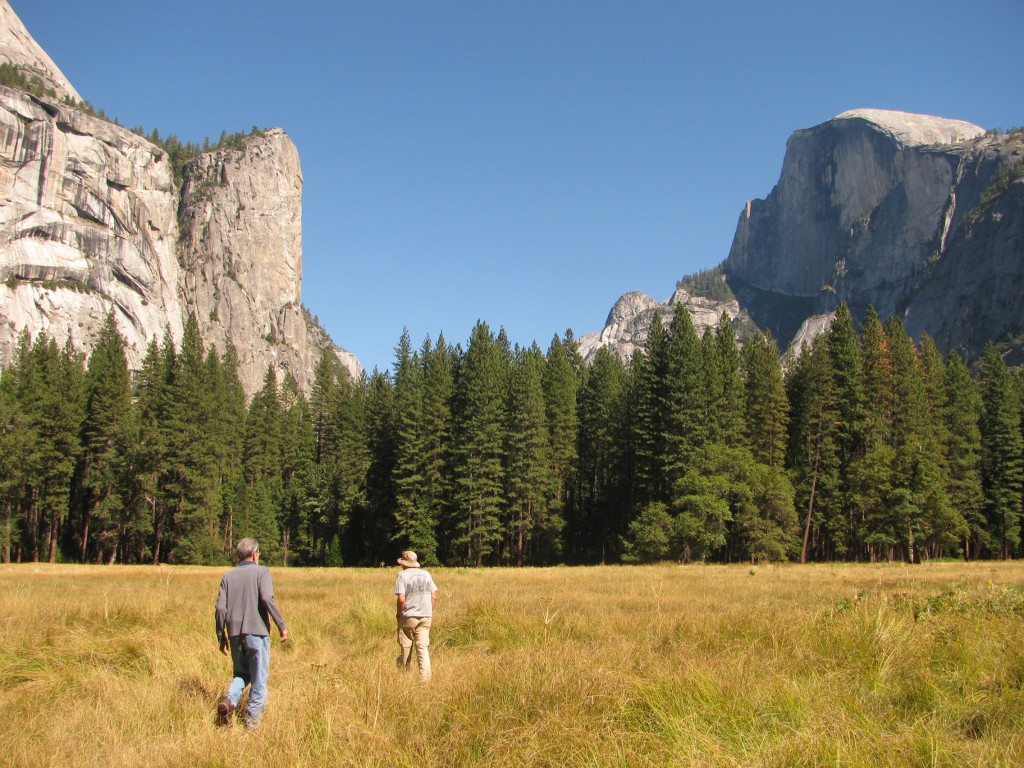 I've never seen the meadows when they weren't green. This year they are brown. The Merced River is usually a torrent. This year you could walk across on the rocks. Mirror Lake is a sand pit.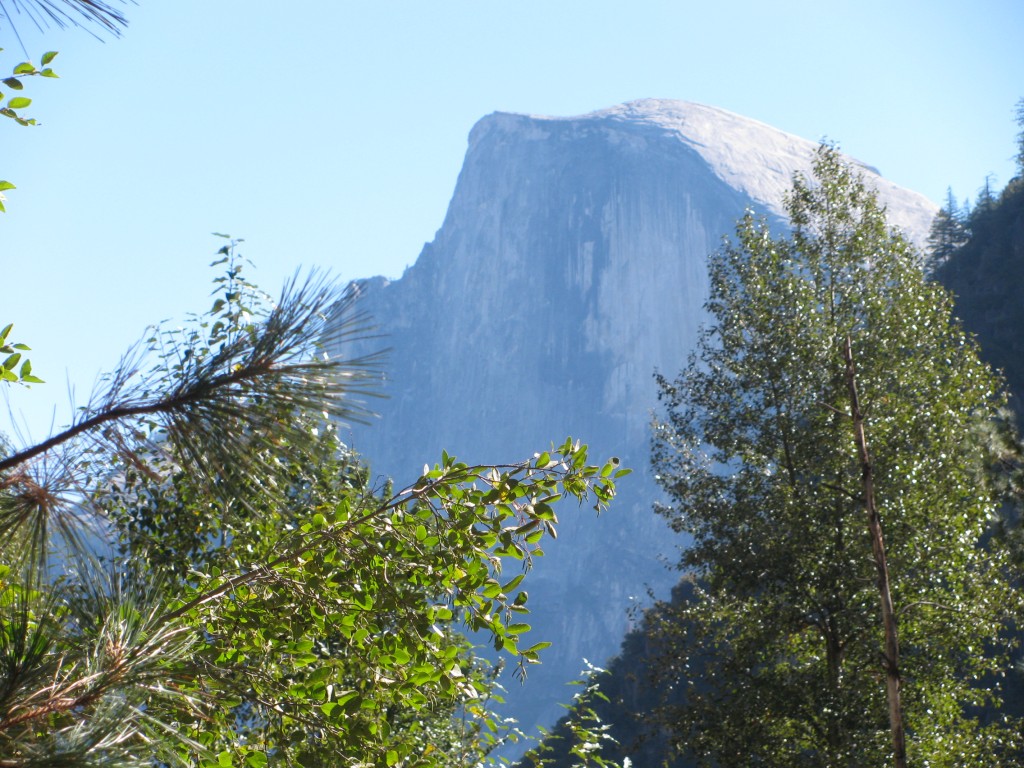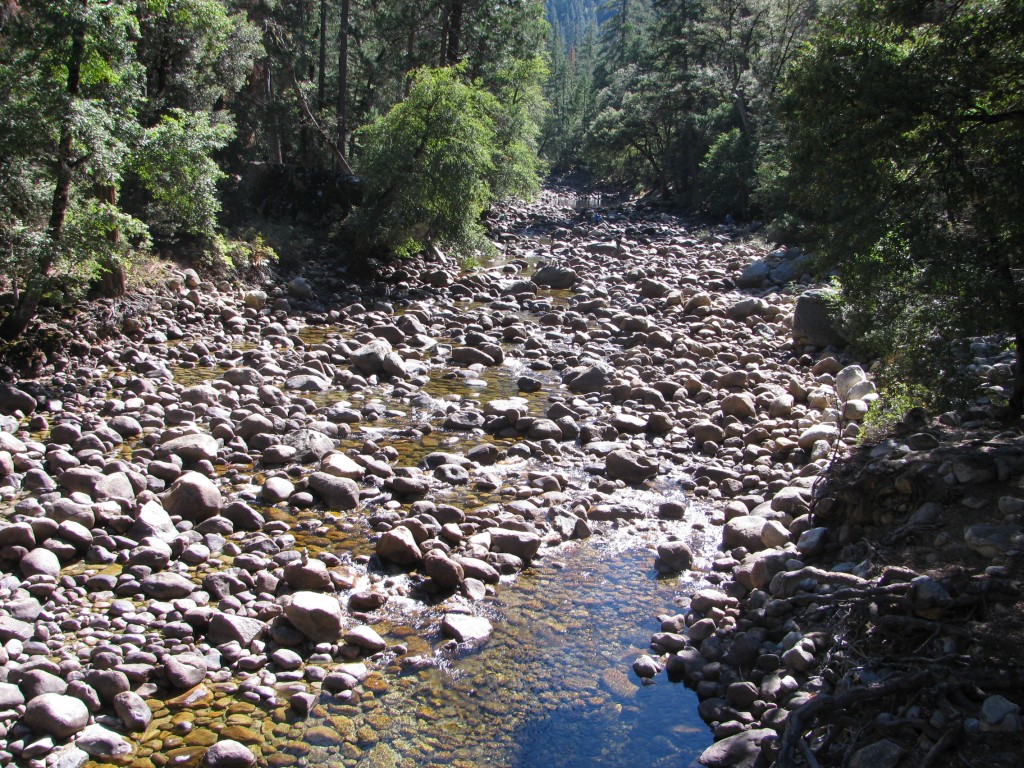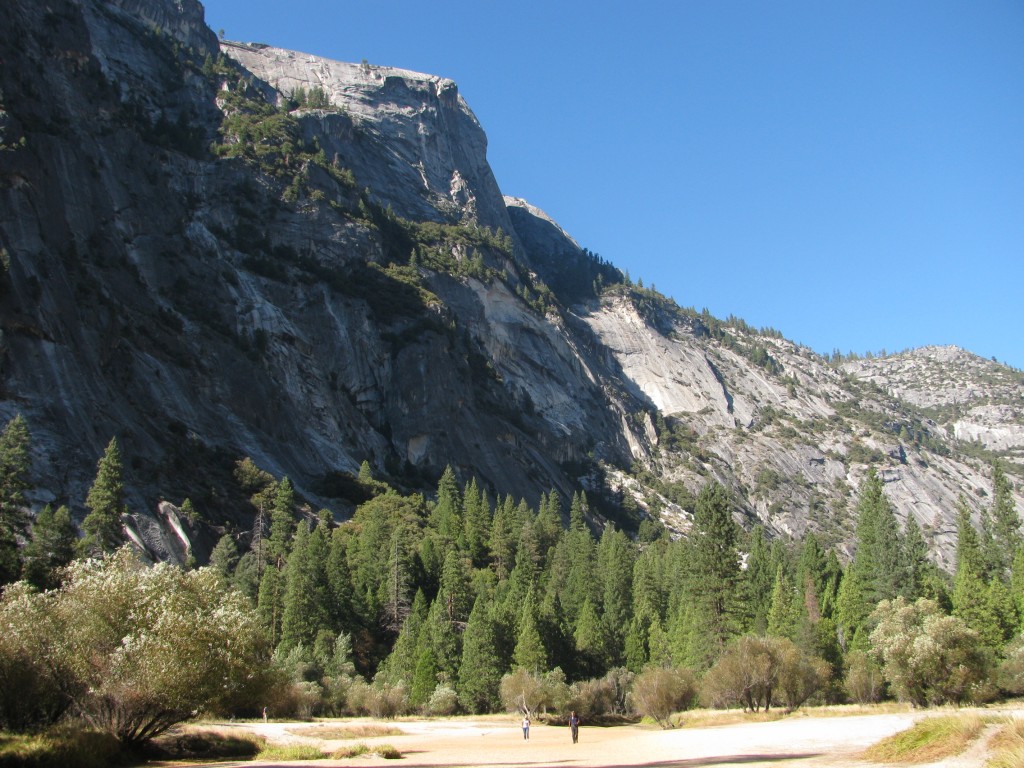 Yup, that's Mirror Lake.
That's going to do it for our month in California. As always, there is so much I could have put in, so much we could have done.    Next time.
We're in Colombia now. We spent a few days in Bogota, then went to Popayan in the south. By the day after tomorrow, we will be in Ecuador. It was always our intention to not linger in Colombia this time. It was just the cheap destination from the States. I'm sure we'll come back. I should get a blog entry about our brief time in Colombia within a few days.
Until then, be well, all of you.