We headed up the coast from Los Angeles. Malibu is world famous so, like good tourists, we snapped a few pictures and continued on.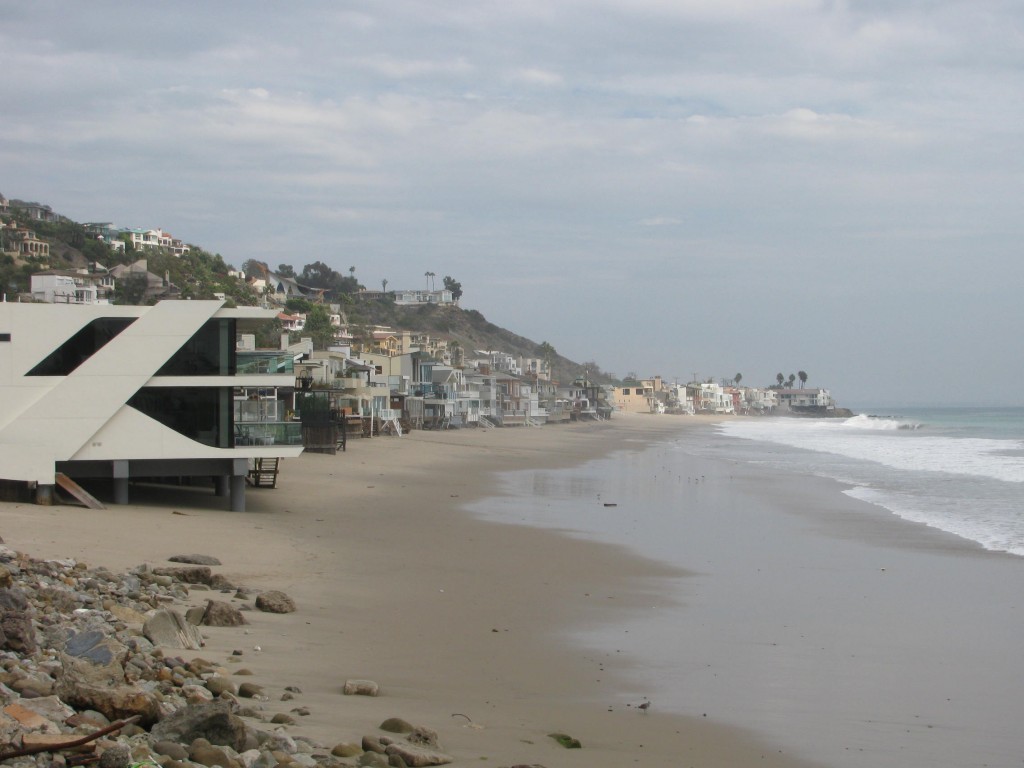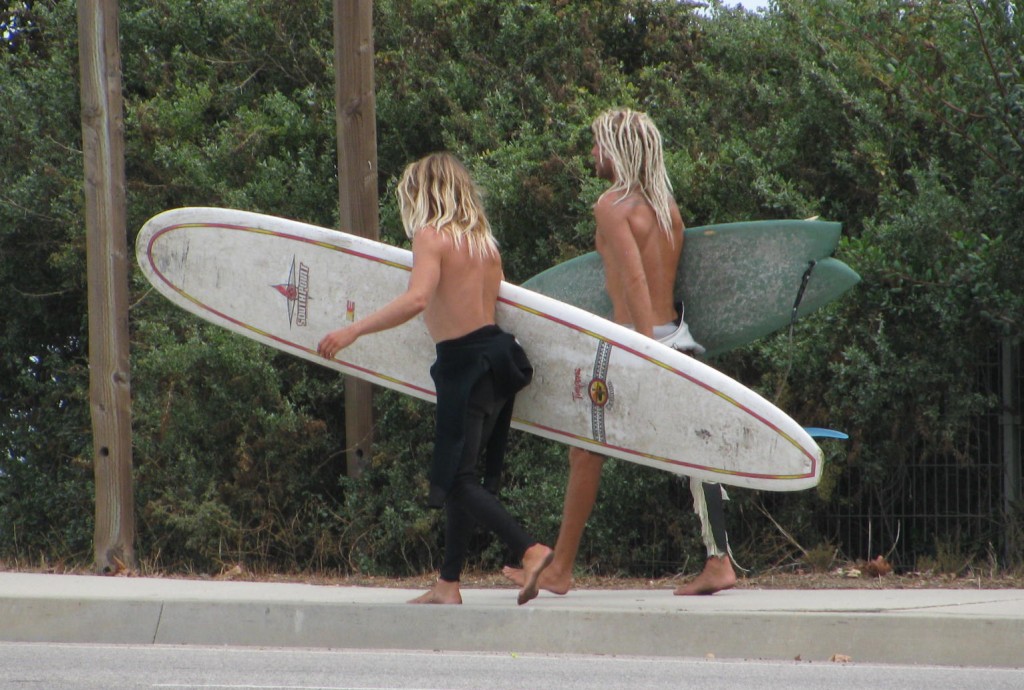 Myung has a friend in Santa Maria, Jasmine. We visited with her and her husband and stayed the night in their home.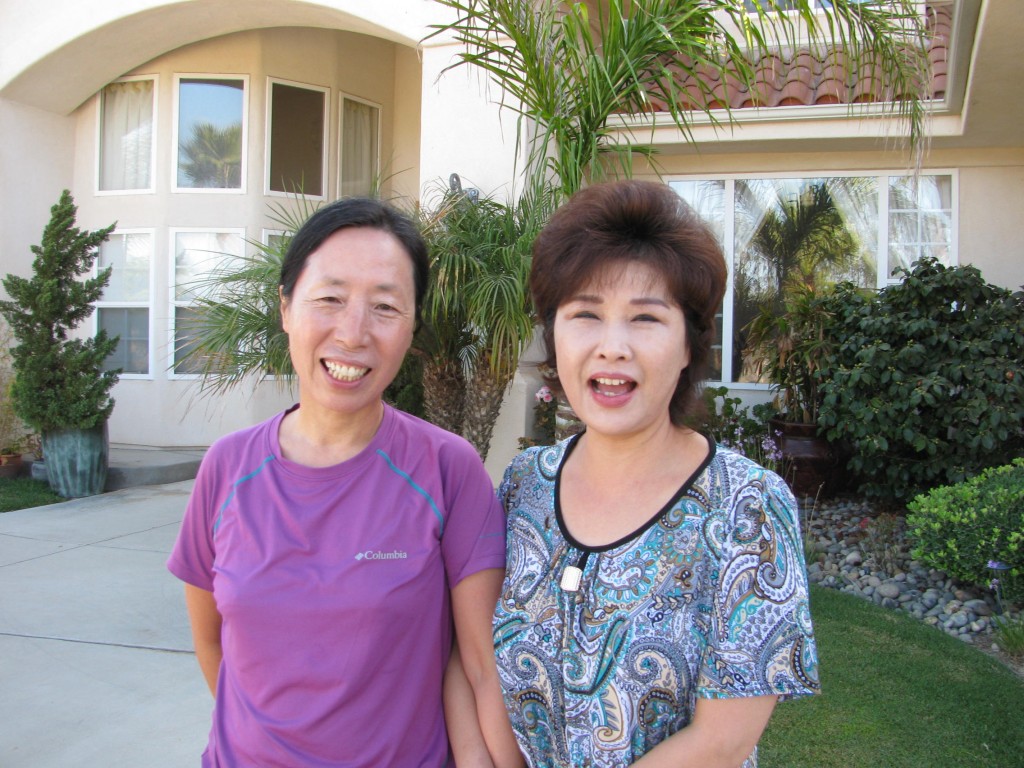 She put on a nice Korean feed for us. Well, it was kinda mixed cuisine. At any rate, it was hecka better than the Korean restaurant in Koreatown, LA.
The full day we stayed with them, they took us to nearby Avila Beach. Harford Pier there is a good place to look at seals and sea lions. We neglected to bring our camera with us, so this picture from Jasmine's phone is all we have. Trust me, though, it was good seal viewing from three meters away.
I was always telling Myung that the US Pacific coast is still alive with wildlife. Not quite all the birds, animals and and sea life has been eaten, like in much of the word, particularly Asia. Further up the coast, we were at I forgot which beach. There were hundreds, at least, of sea gulls and pelicans. Actually, that was about the most pelicans I've ever seen in one place. The photos of any quality we have is mostly sea gulls, but you'll get the picture.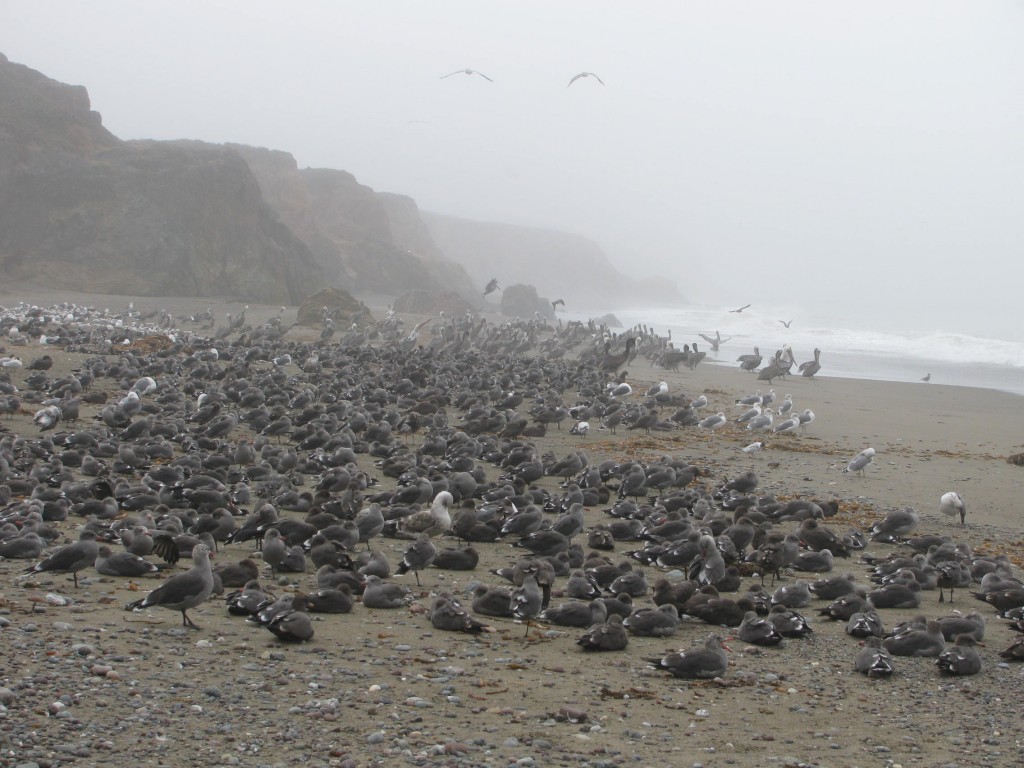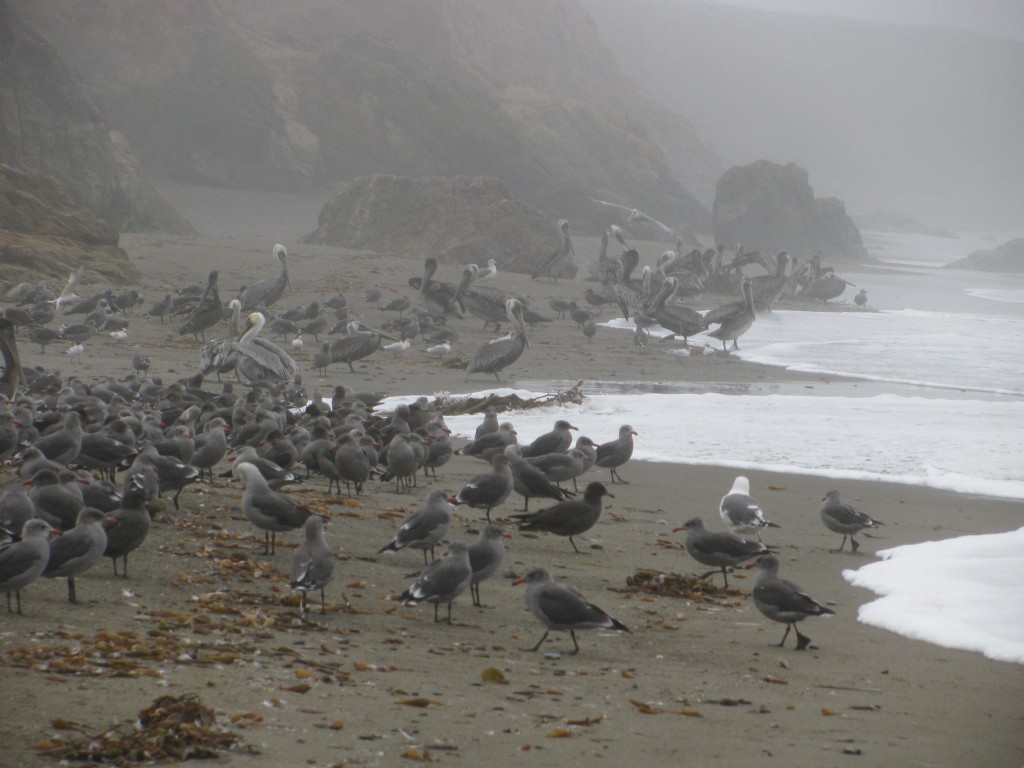 Myung was giddy with excitement when she could walk right out among them and capture her experience when they finally took to flight at her presence. It was a swirl of birds all around her. I wish I had a picture of her in bird tornado, her mouth open, firing away with the camera.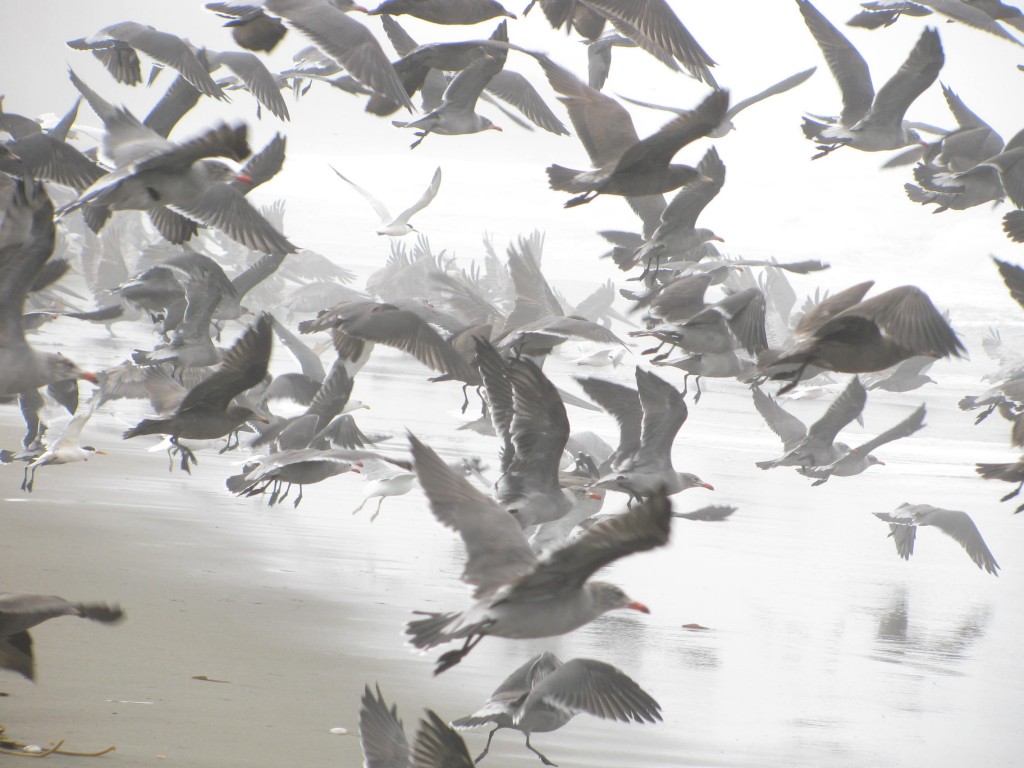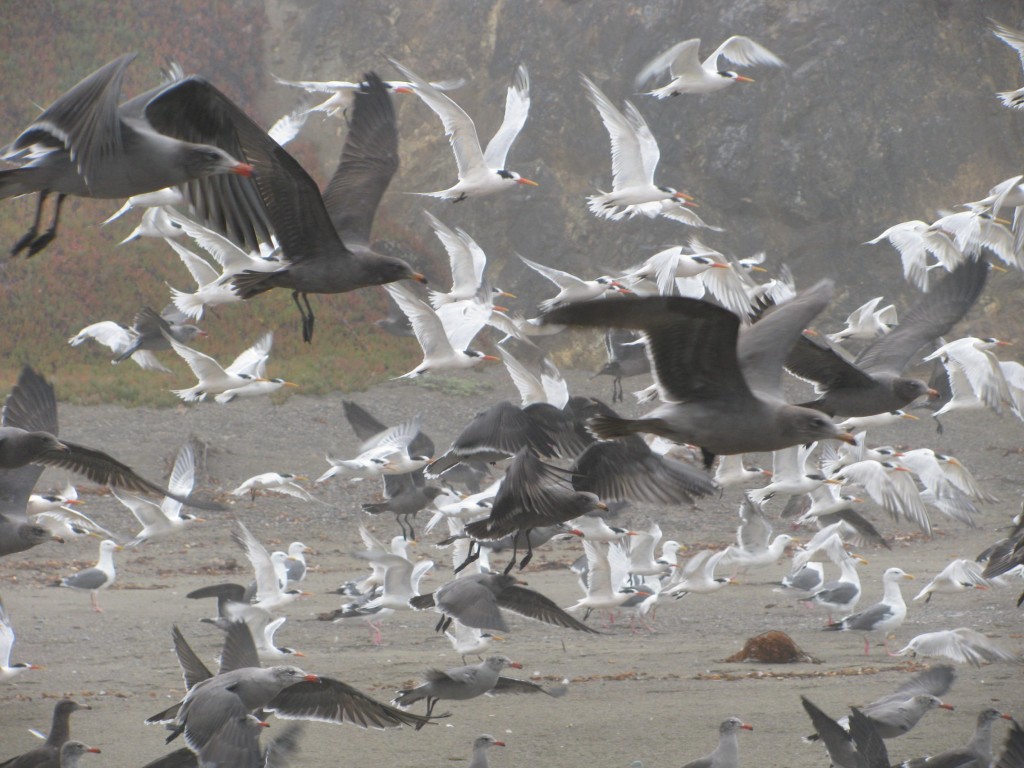 When you know a place, you know there is so much to see and do. This happened as we went up the coast. We wanted to get to the Bay Area in a couple of days, so we hit the highlights. The next highlight was Hearst Castle. Everyone from California knows this place. For those who don't, William Randolph Hearst was a media mogul in the 20's till the 40's. Over a number of years in the late 20's and 30's, he had built a splendid estate in the hills overlooking the Pacific. Now it's a state park.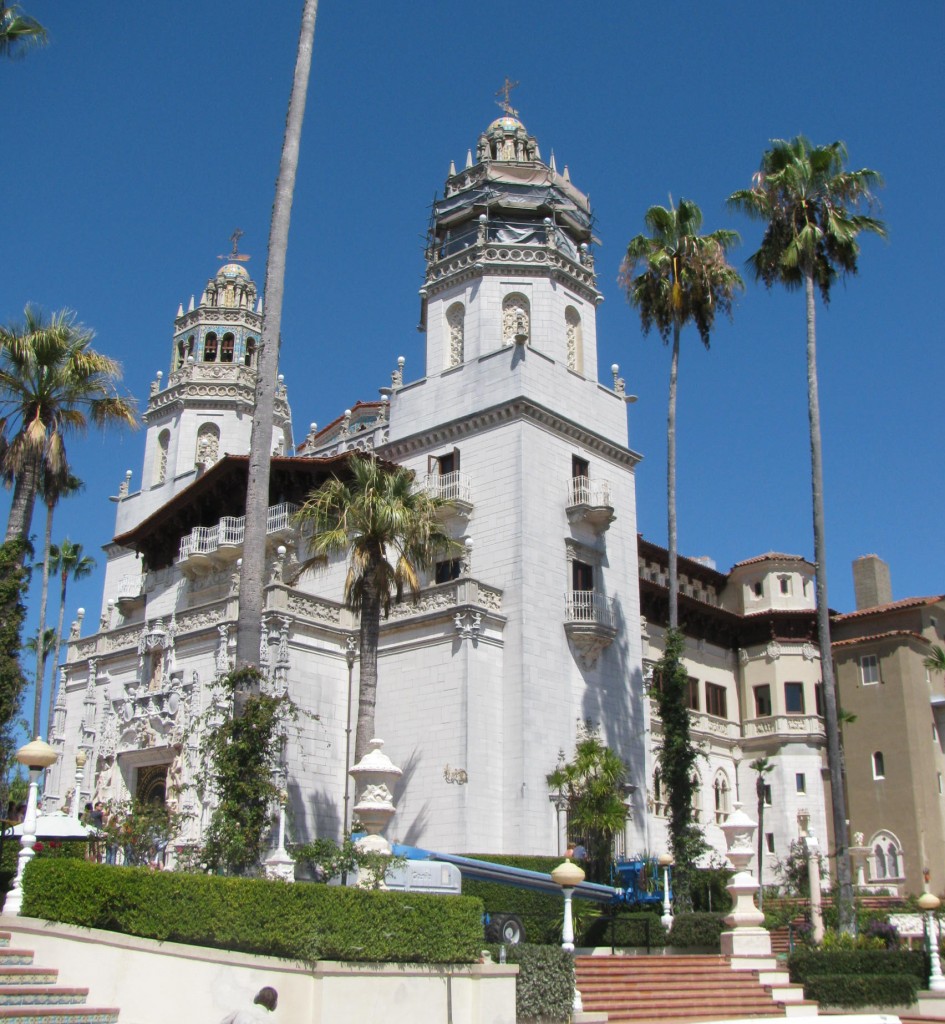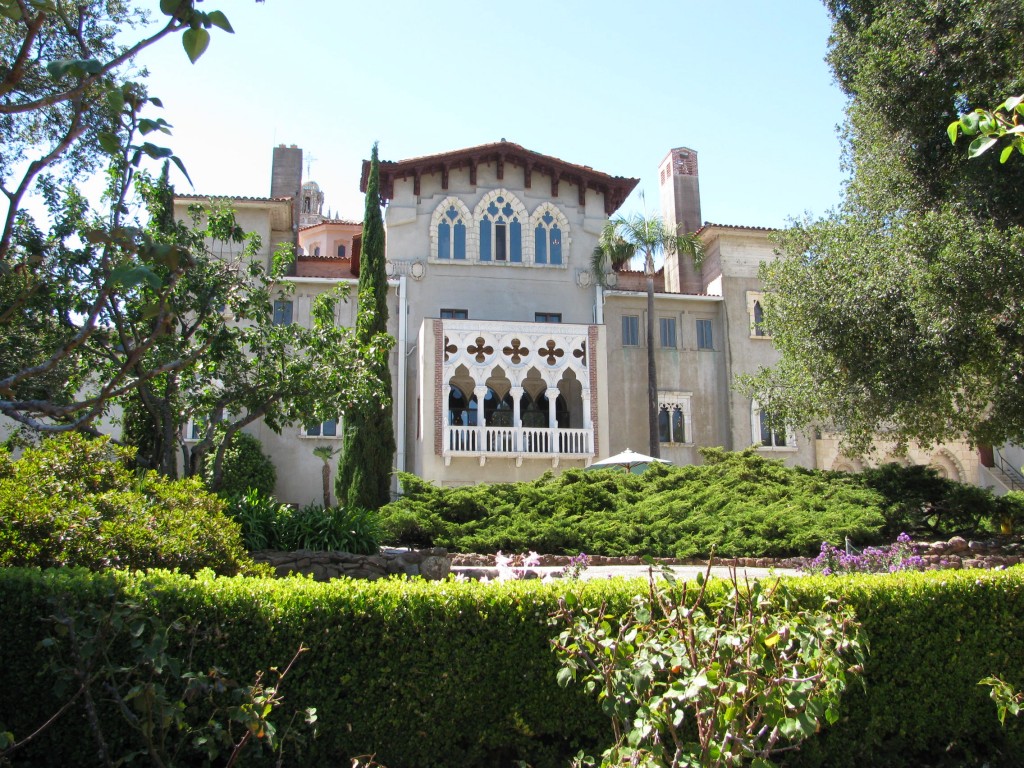 On the slopes down to the ocean, he had herds of animals from around the world.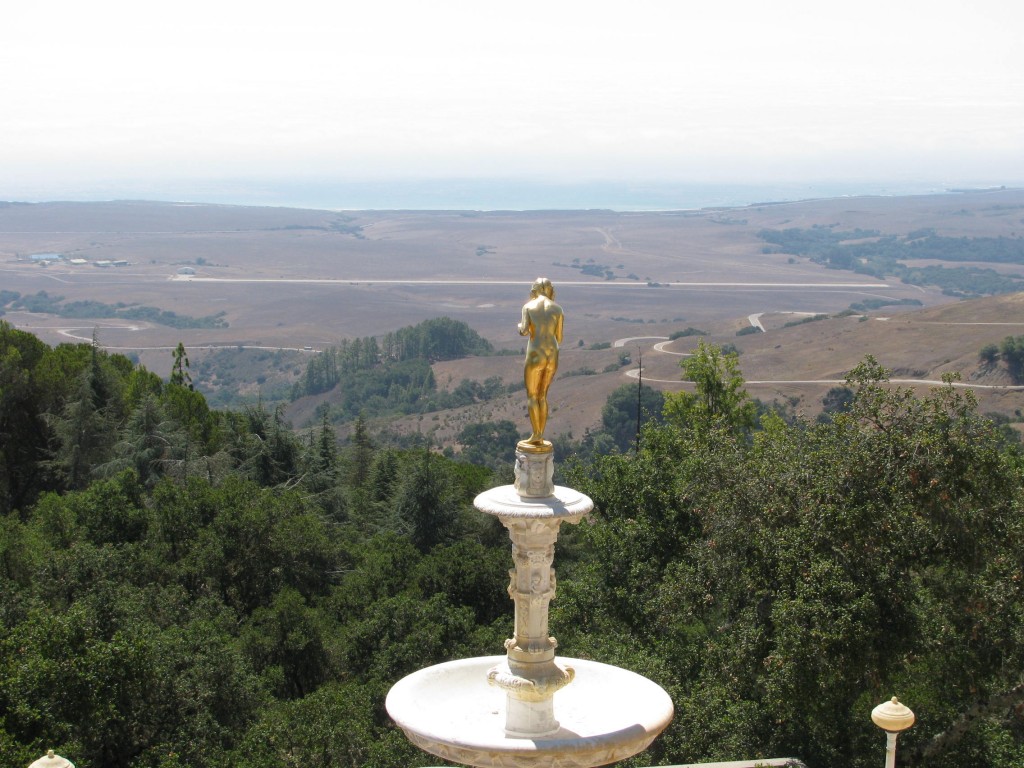 Care for a swim? There was a Roman bath outside, too, but it's a construction site right now. It was in disrepair and leaking water terribly during the drought in California at this time.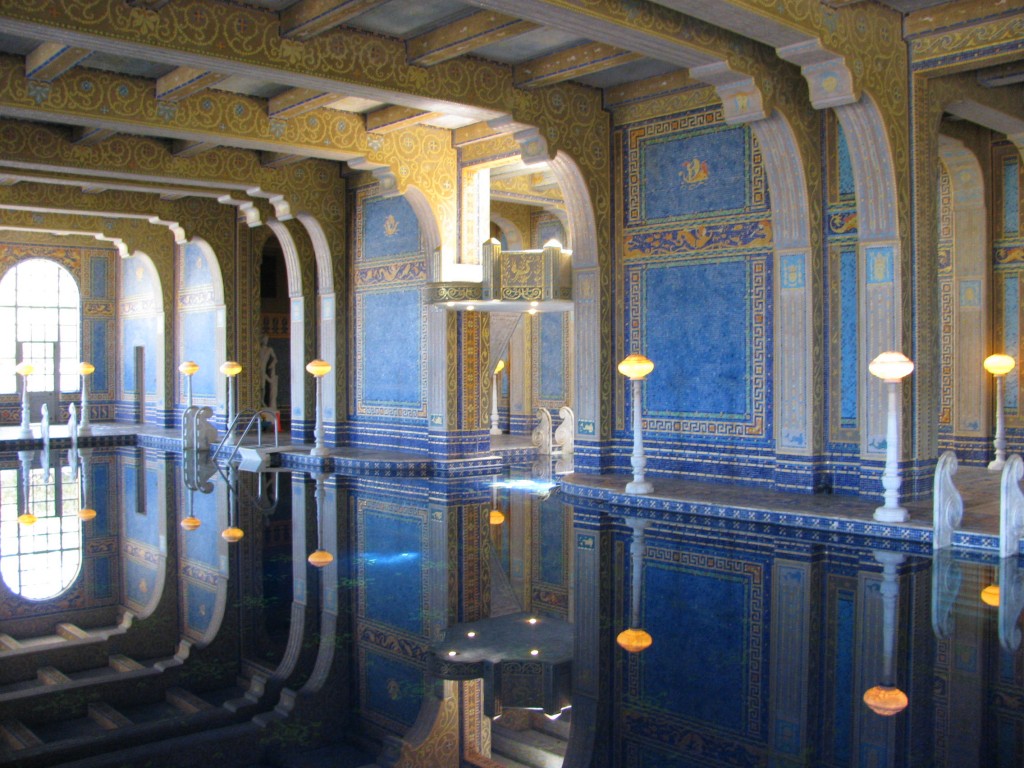 You can see clips from then in a movie they show there. Hearst invited everybody who was anybody to come up. Movie stars, corporate figures, artists. royalty, you name it, all sat around together at the banquet table or pools. This is a diving platform. Picture the pretty starlets of the era taking a plunge.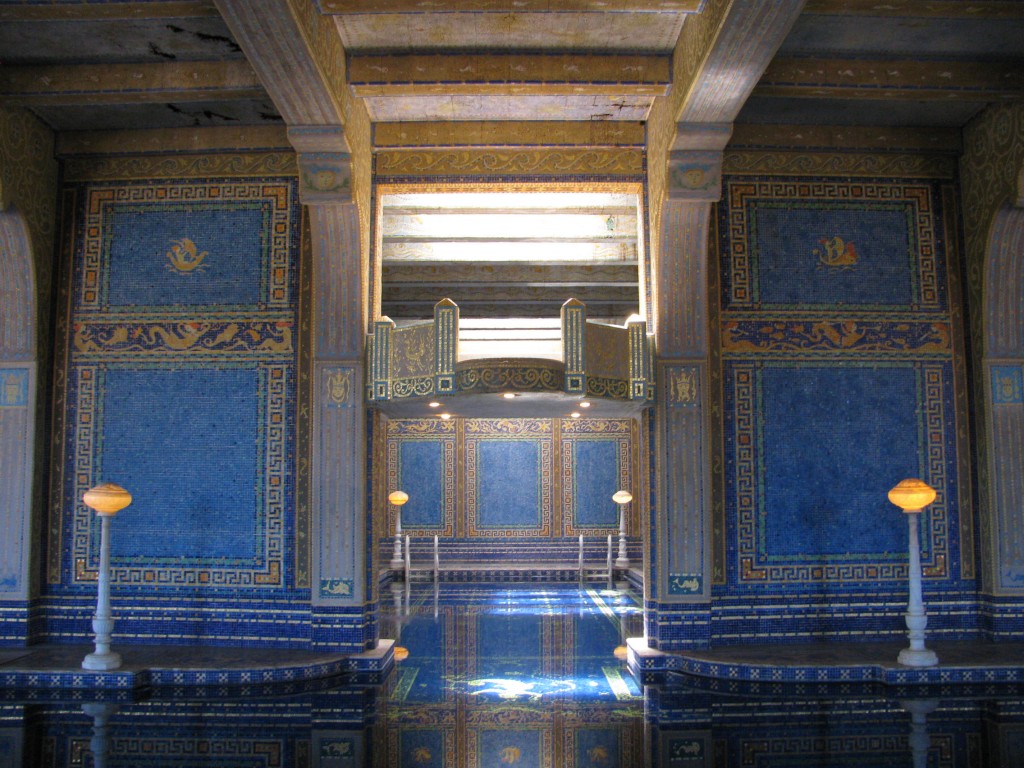 The photos from inside are pretty bad.
Next up the coast is the beautiful Big Sure area. It's all nice, but this is the most famous. As you saw in the bird pictures, it was foggy and drizzly, so these aren't exactly postcard quality.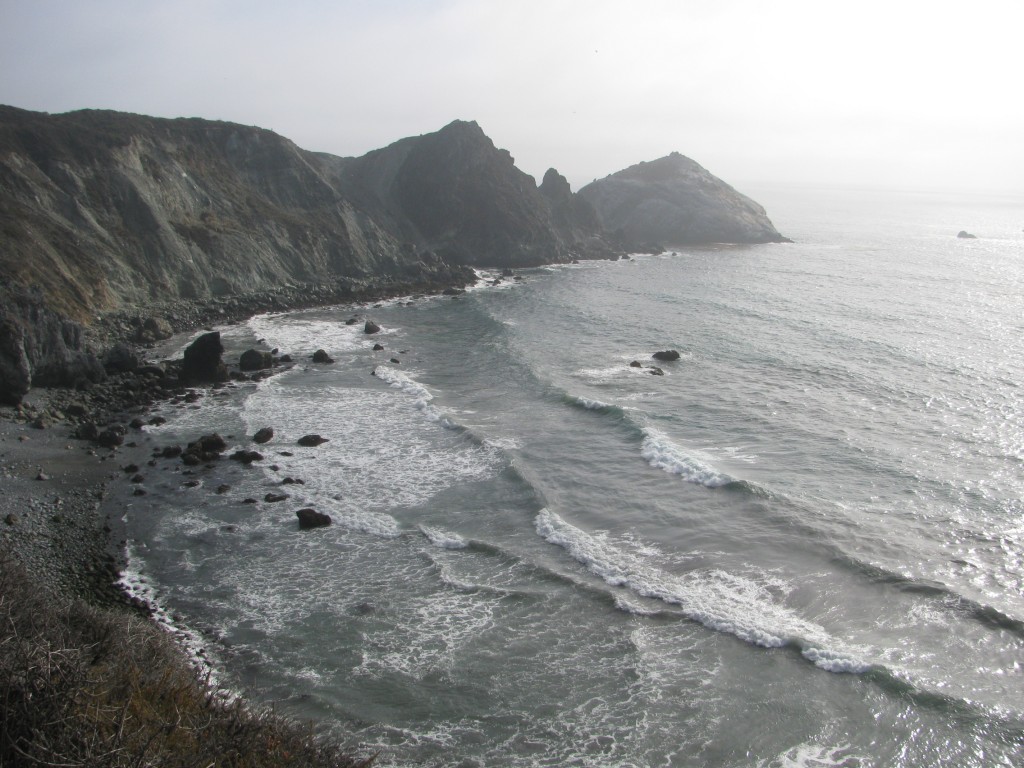 Again, here is a famous spot, familiar to many if not most Californians. It's the view from Nepenthe Inn (or is it "Lodge"?). It's THE place to stop, sit on the deck or in the inside restaurant having a cappuccino or glass of wine and some food, and gather in the view.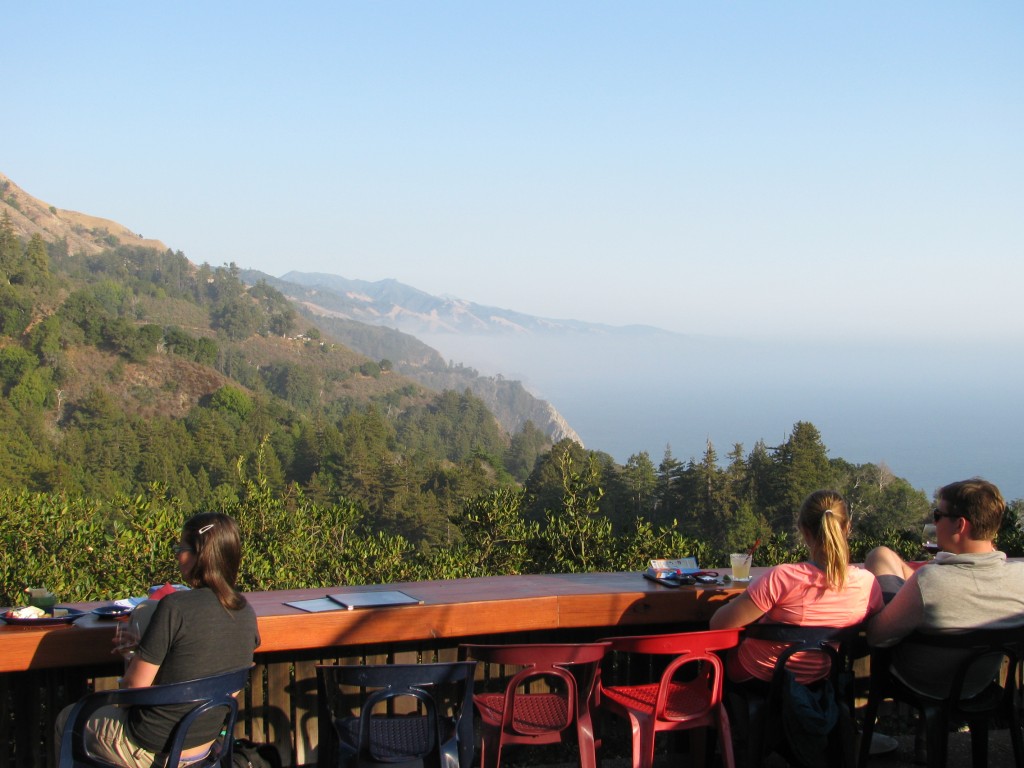 Here are good birds up to the left of the people.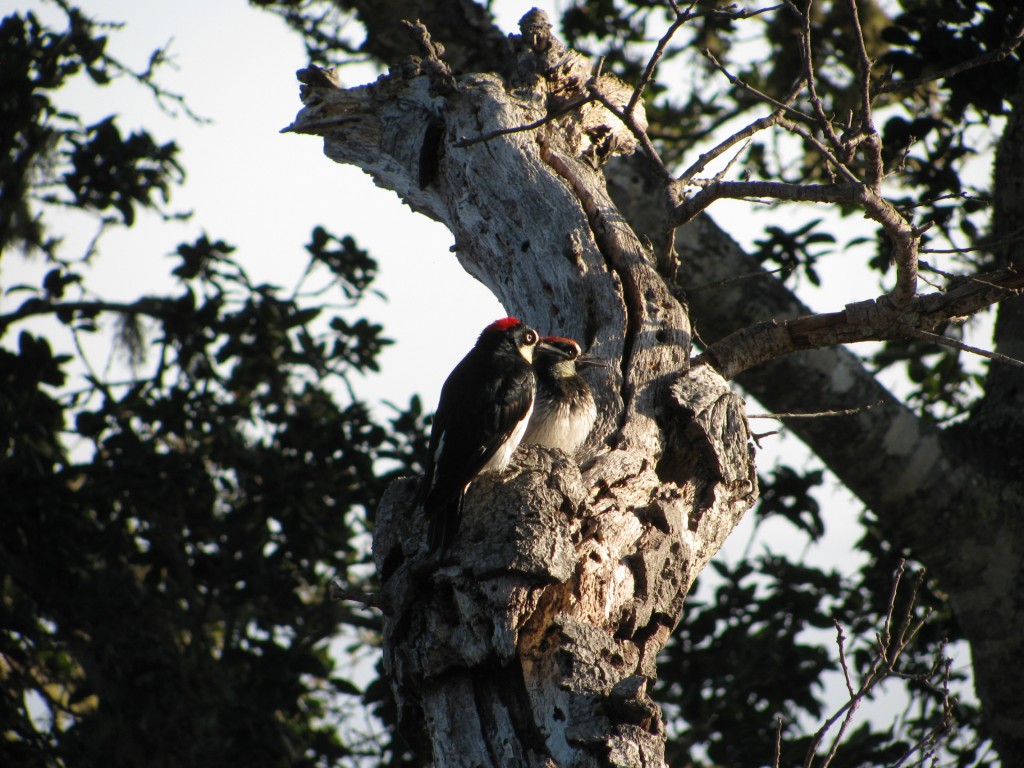 Movin' right along, next up is Monterey (spelled differently than Monterrey, Mexico). Monterey Bay is a lovely protected area, teeming with fish seals, sea otters, birds, and everything else you might want to see but is nearly gone from many areas. The coastline is beautiful and the aquarium is world class. One could spend days there. We spent one day. Most of the pictures Myung took are of or from the aquarium.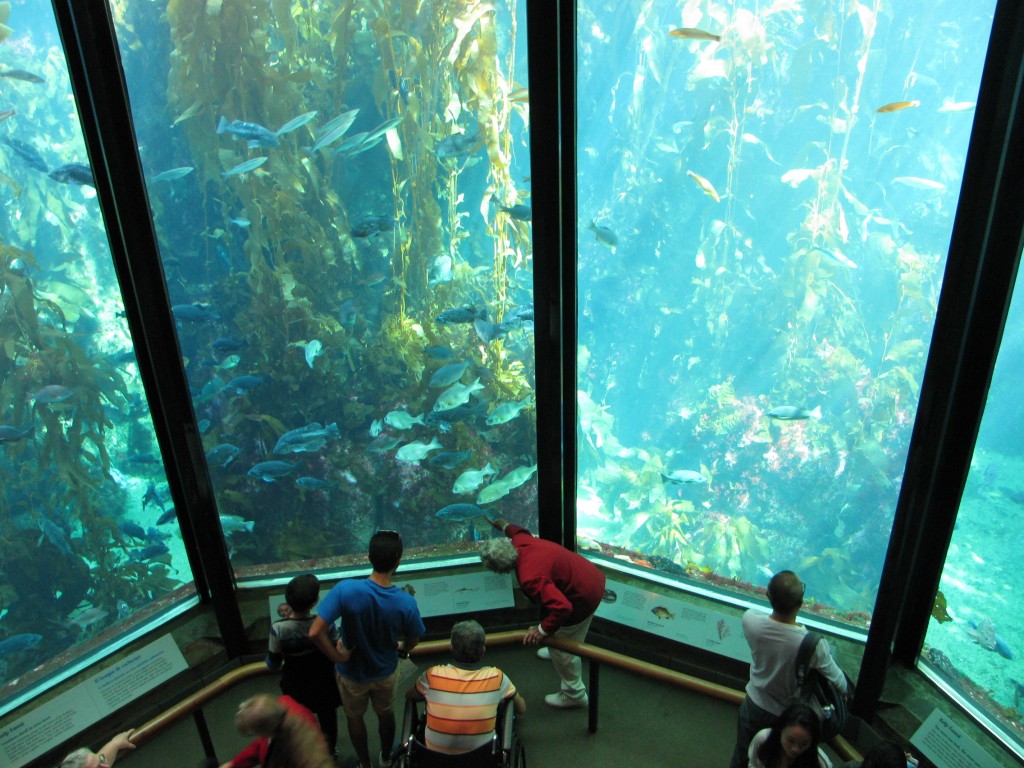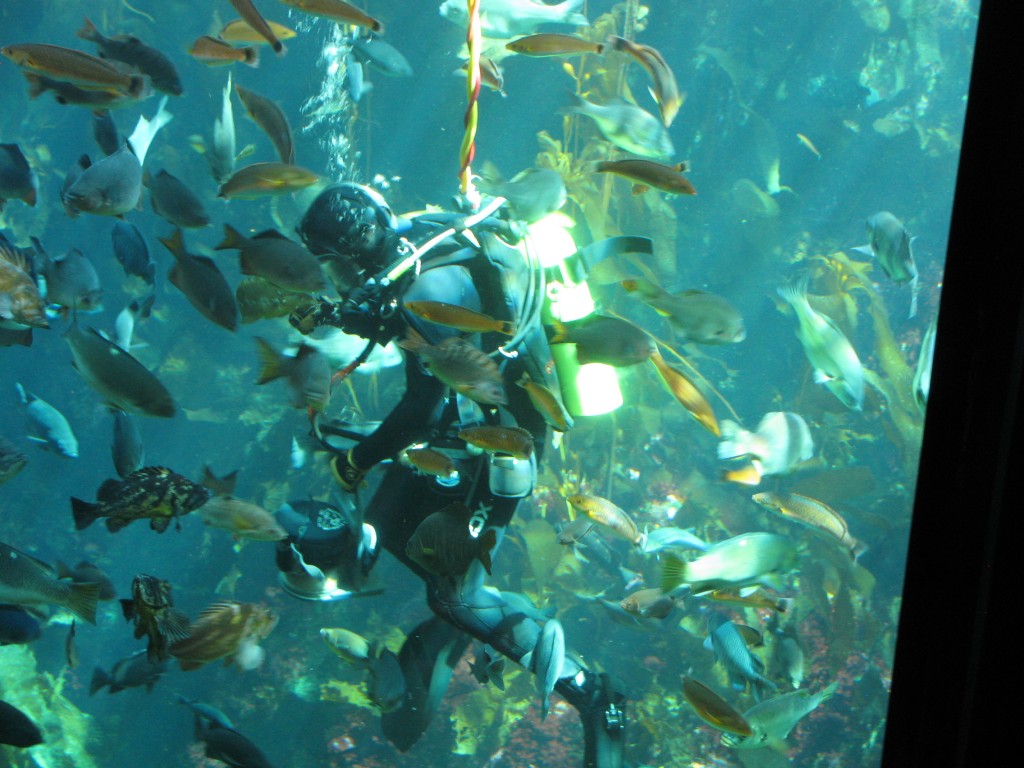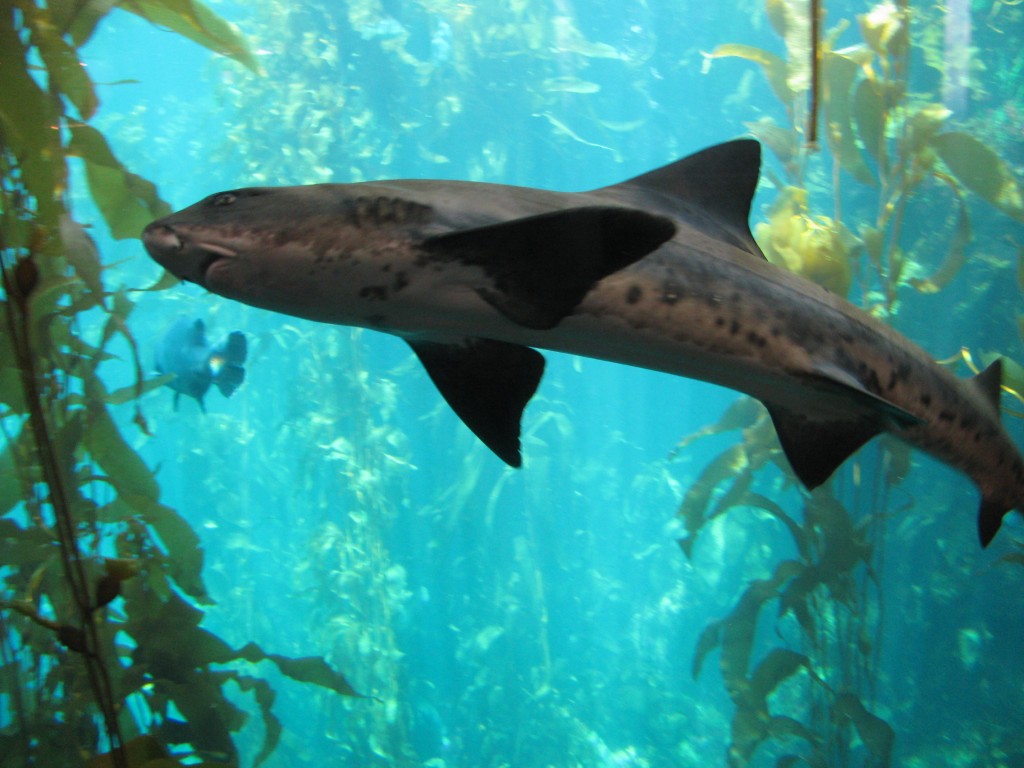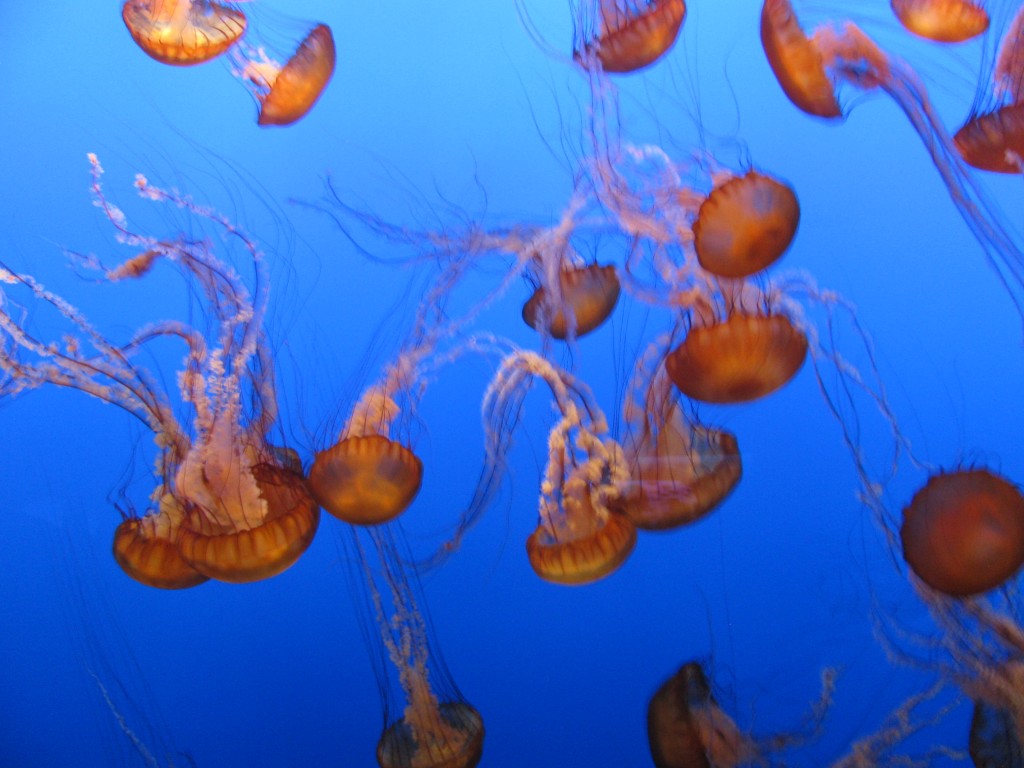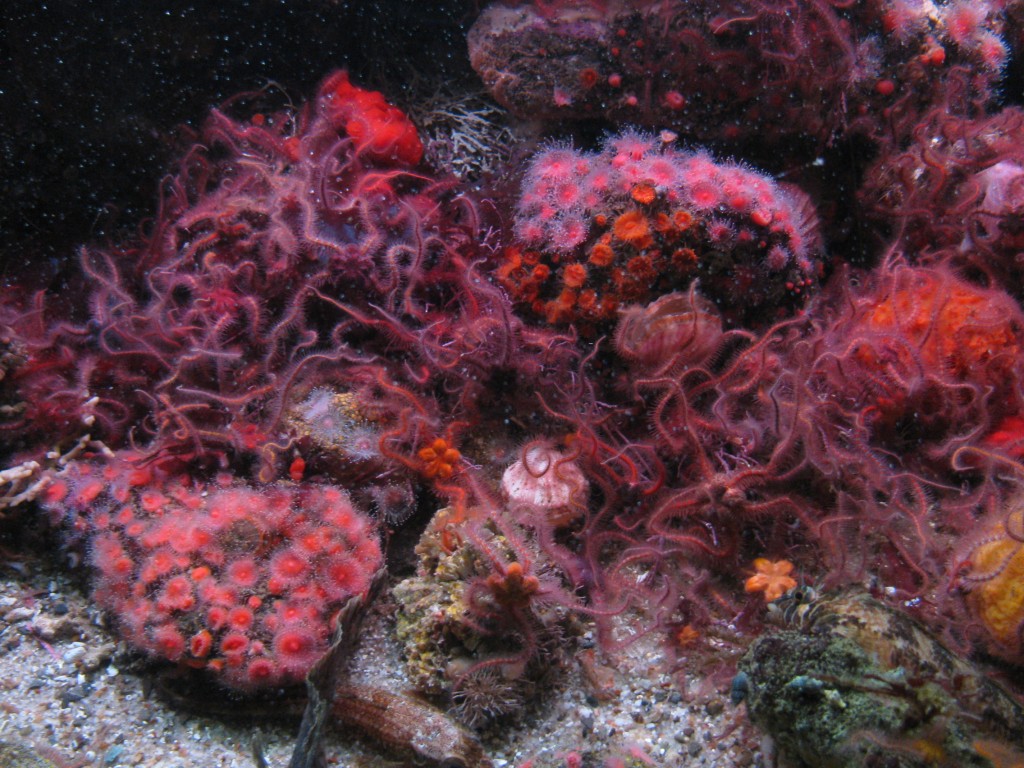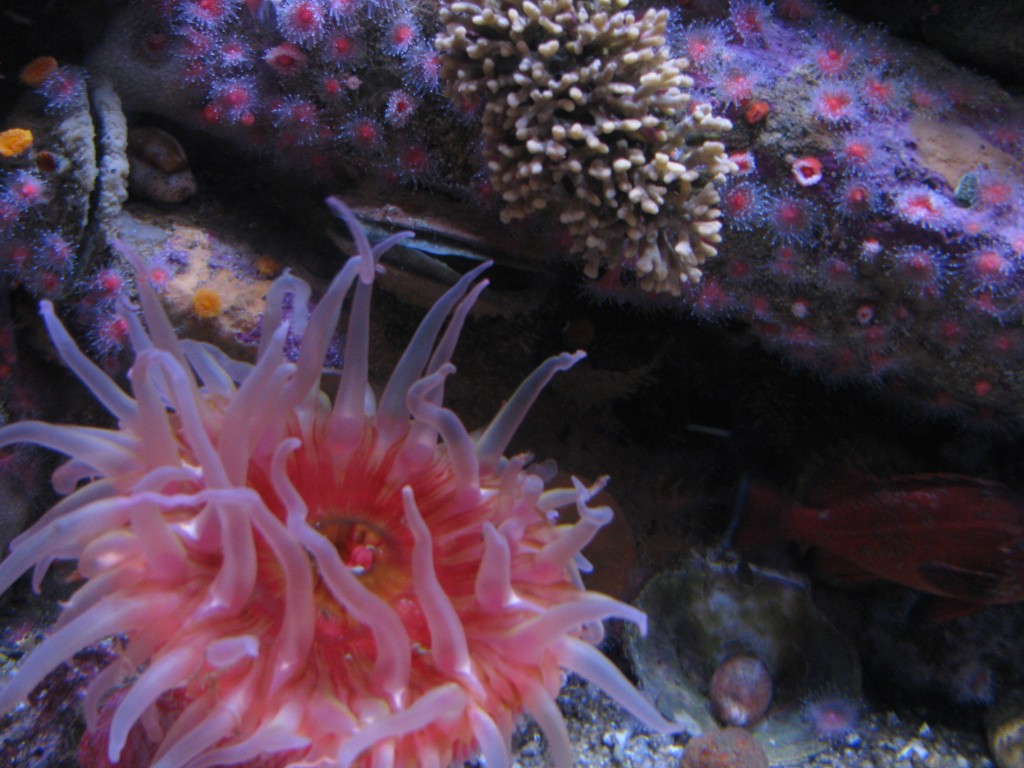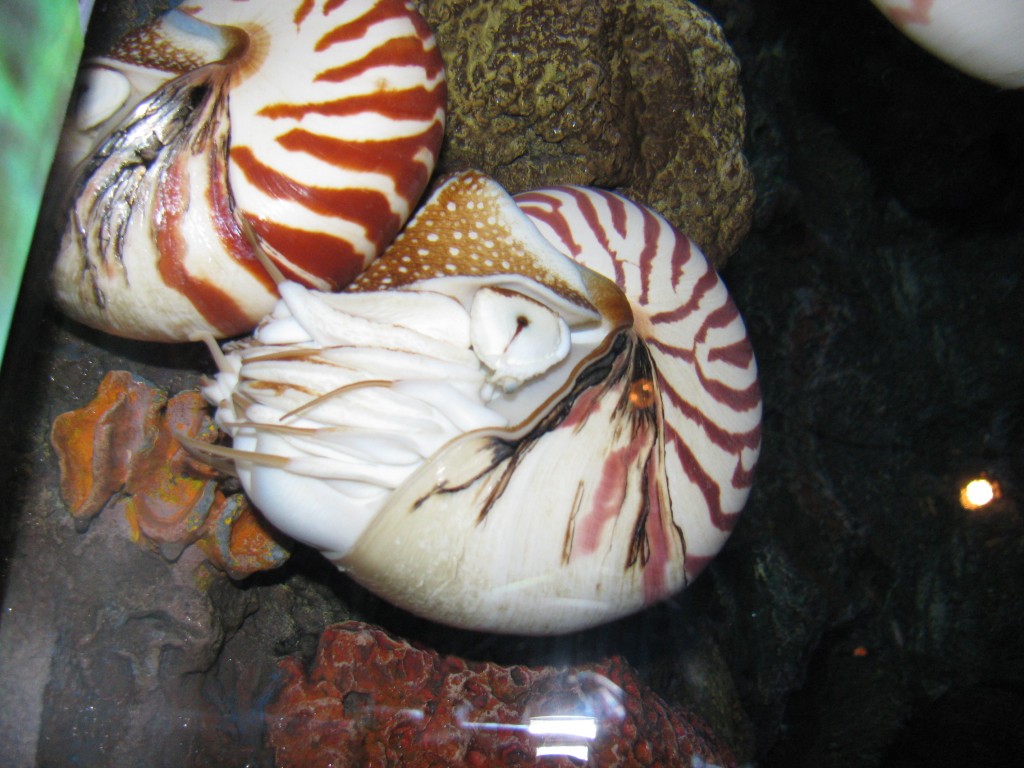 Forgive me for boring those of you who have been there a number of times. I like these pictures.
One of the main attractions is the sea otters. Once thought to have been hunted to extinction for their fur (They are unafraid of humans) there are now about 2700 left. The aquarium has a number of rescued otters. The thing to do at the aquarium is to watch them at feeding time.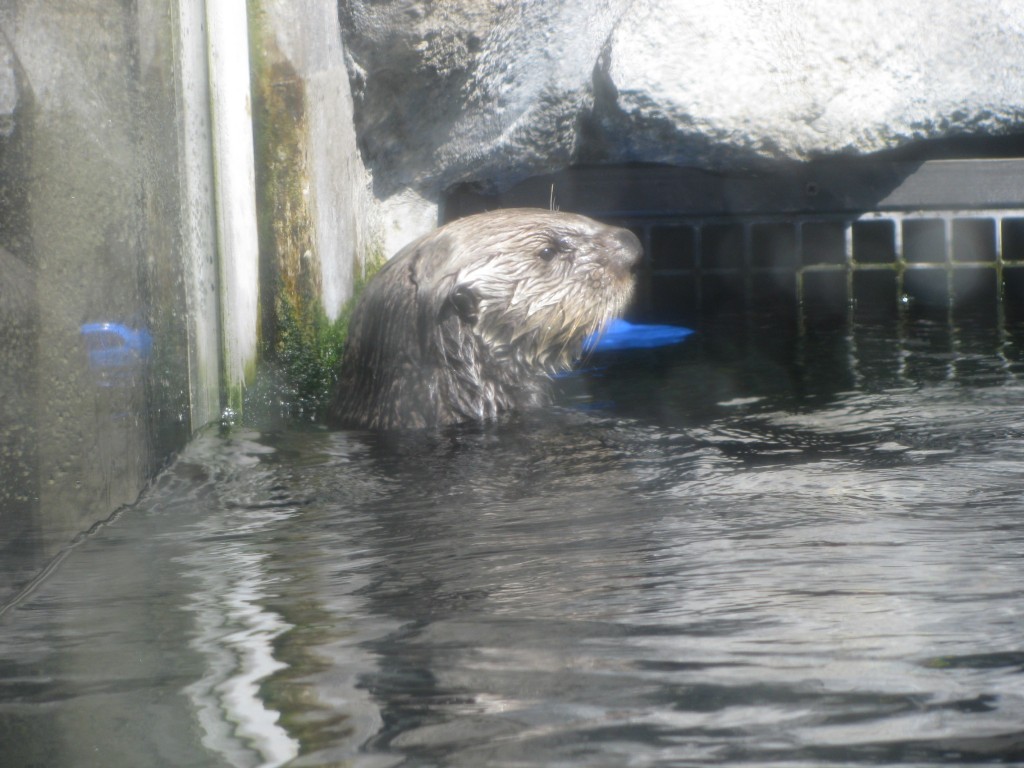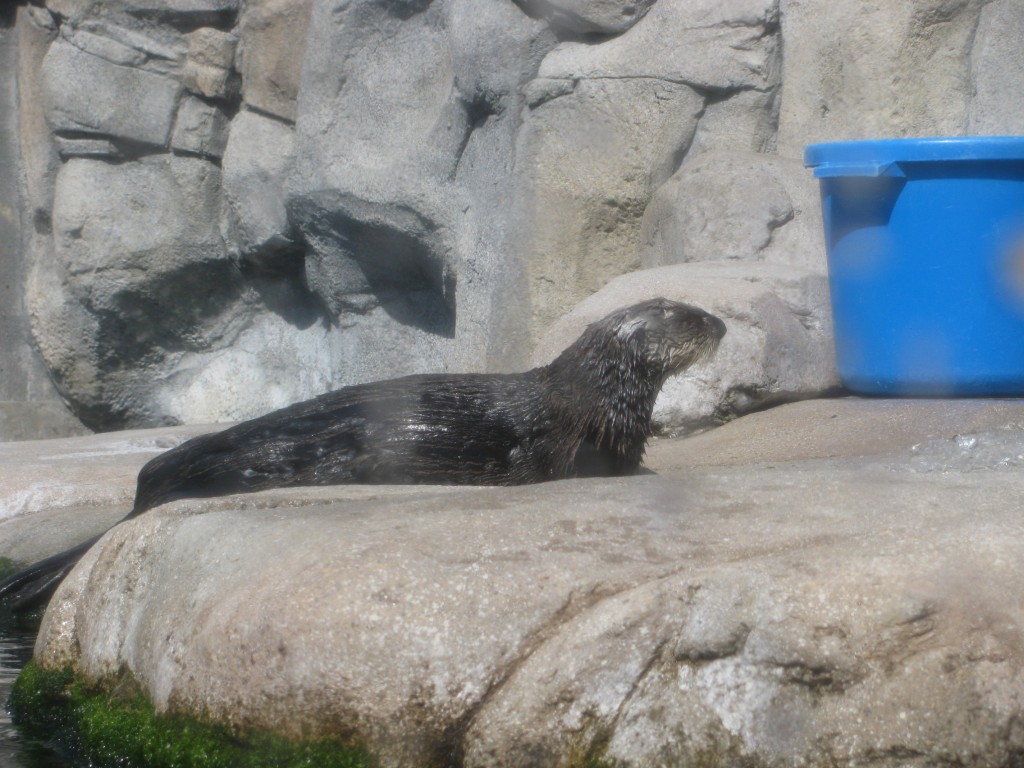 They are plentiful out in the Bay. There's a deck to look at them and the seals and sea lions frolicking in the kelp beds. This park ranger was telling me that the otter population has stopped increasing because they are getting toxoplasmosis probably from kitty litter entering the ecosystem. Amazing, if that's the case. Kitty litter is an infinitesimal amount of the waste draining into the ocean. There's a lesson in that, eh?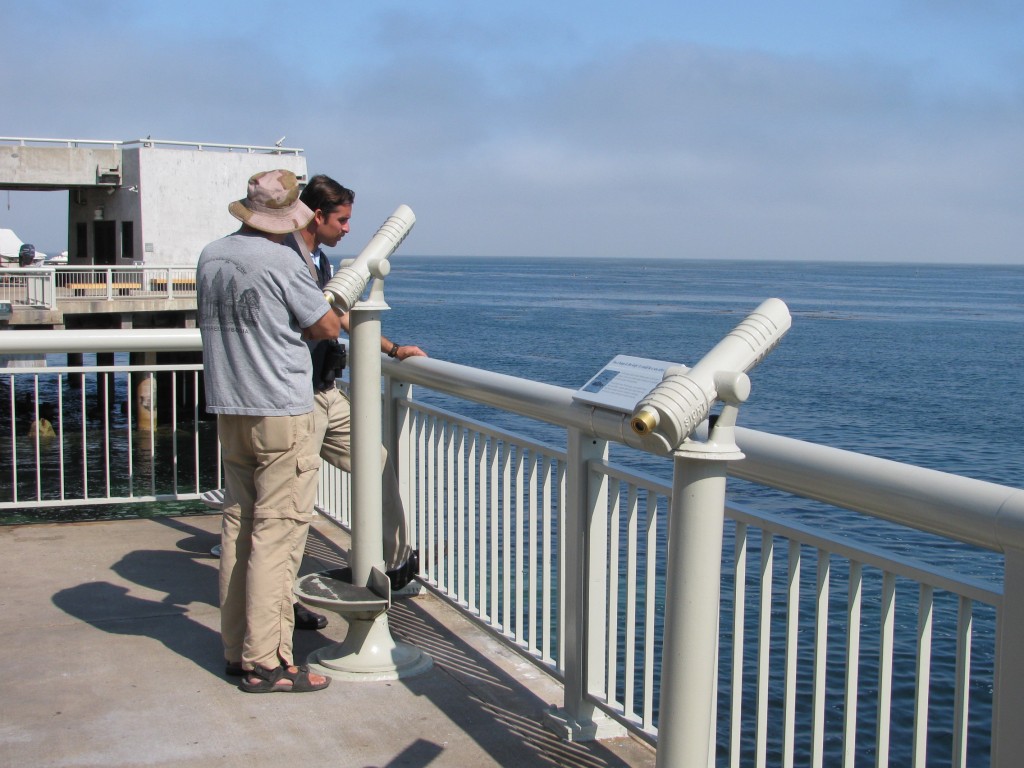 Somebody with a good telephoto lens could get this picture of kayakers getting up close to a couple of otters lounging on their backs in the kelp bed. It's a little distant for Myung's camera.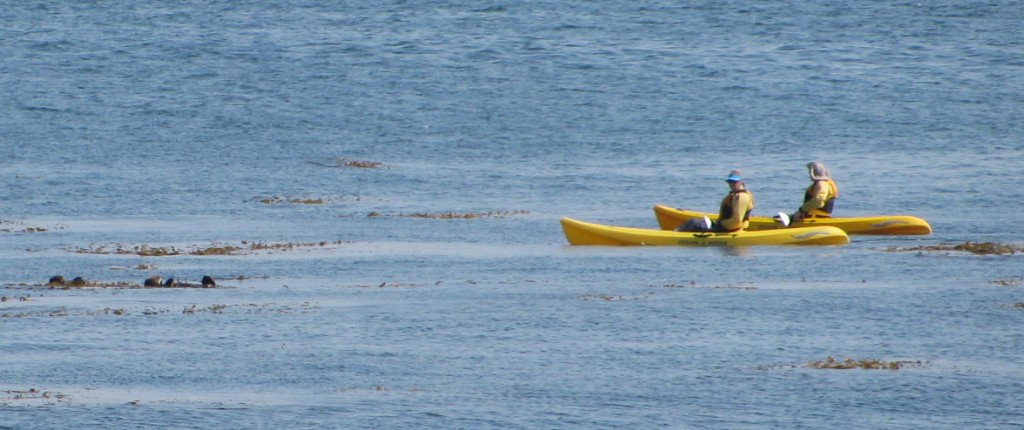 Here's the street outside the aquarium.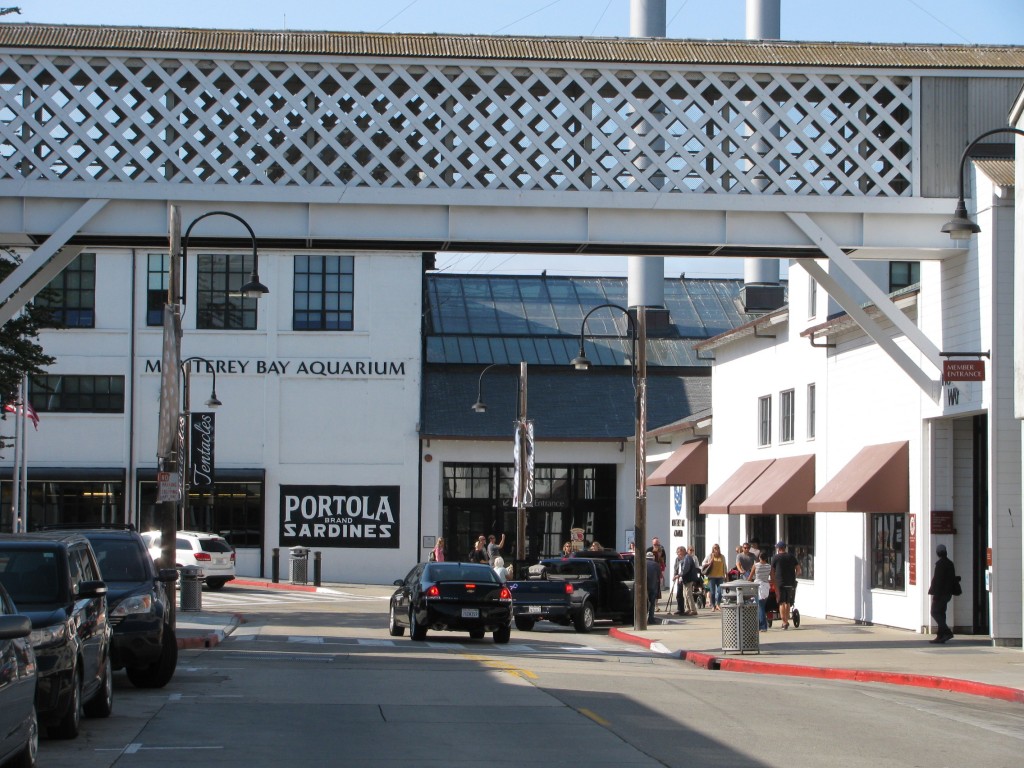 That whole area is nice, but we didn't hang around. We did the driving loop around Pebble Beach and headed up to the Bay Area. Next entry is about being tourist there, before and after our wedding. I'm going to post this and get that one up in the next day or two. In real time, we are currently in Popoyan, Colombia. We made a two day forced march south to here from Bogota, and plan to chill here for at least a couple of days. So, I should be able to post about the rest of our time in California.