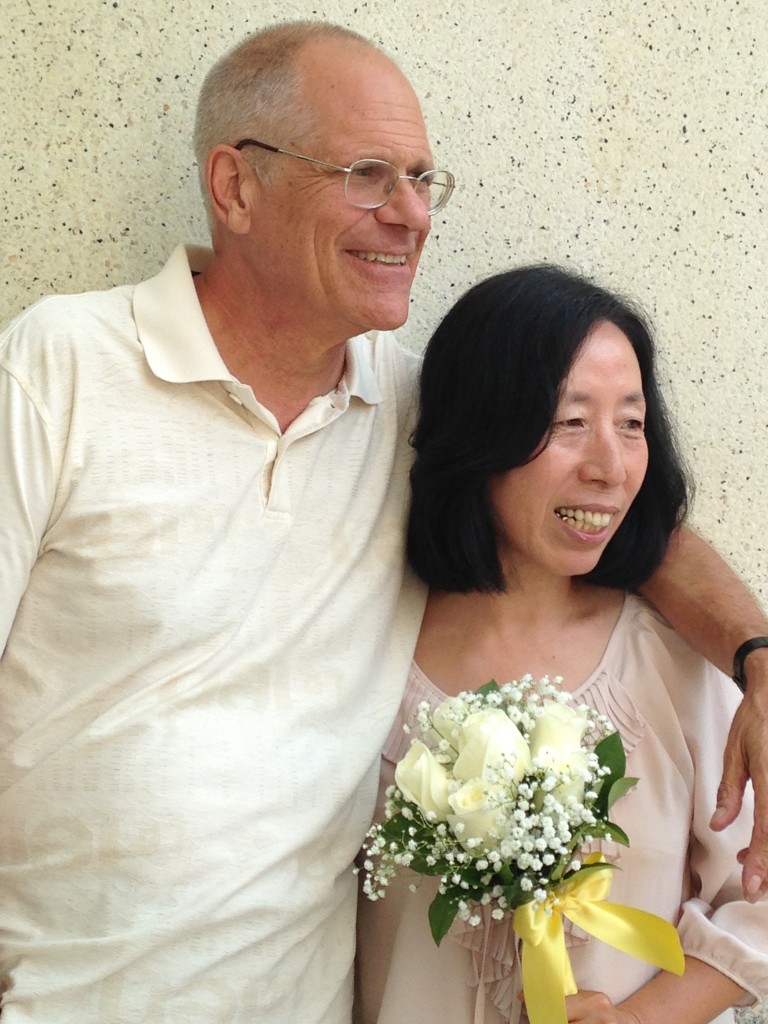 Just in case you didn't know, Myung and I came to America and got married. Besides us loving each other, there are other reasons I wrote about in previous entries. You can go back a couple of entries ago and read all about it.
I won't bury you in photos. Here are some we like. I'll just go in chronological order. This first one is at a little rehearsal happy hour we had a a restaurant by the Berkeley Pier. Here's the side of the restaurant and the view.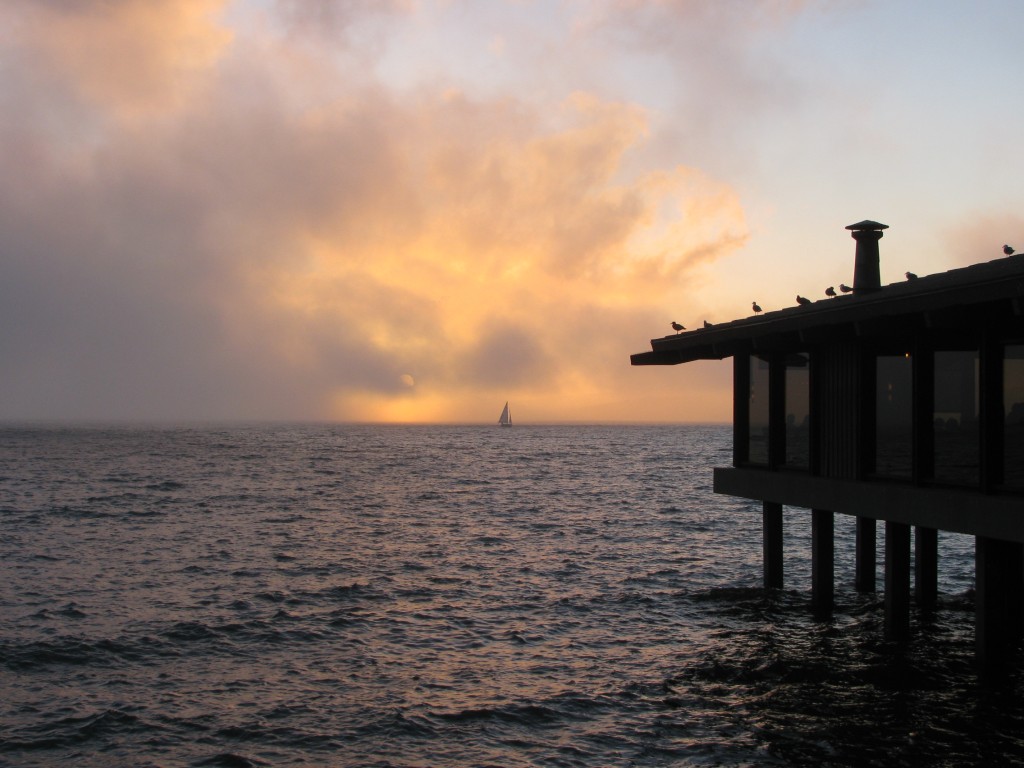 I've known these people for over 30 years, except Brian on the far left who I've only known 20 years, and of course Myung who I've known 7 years.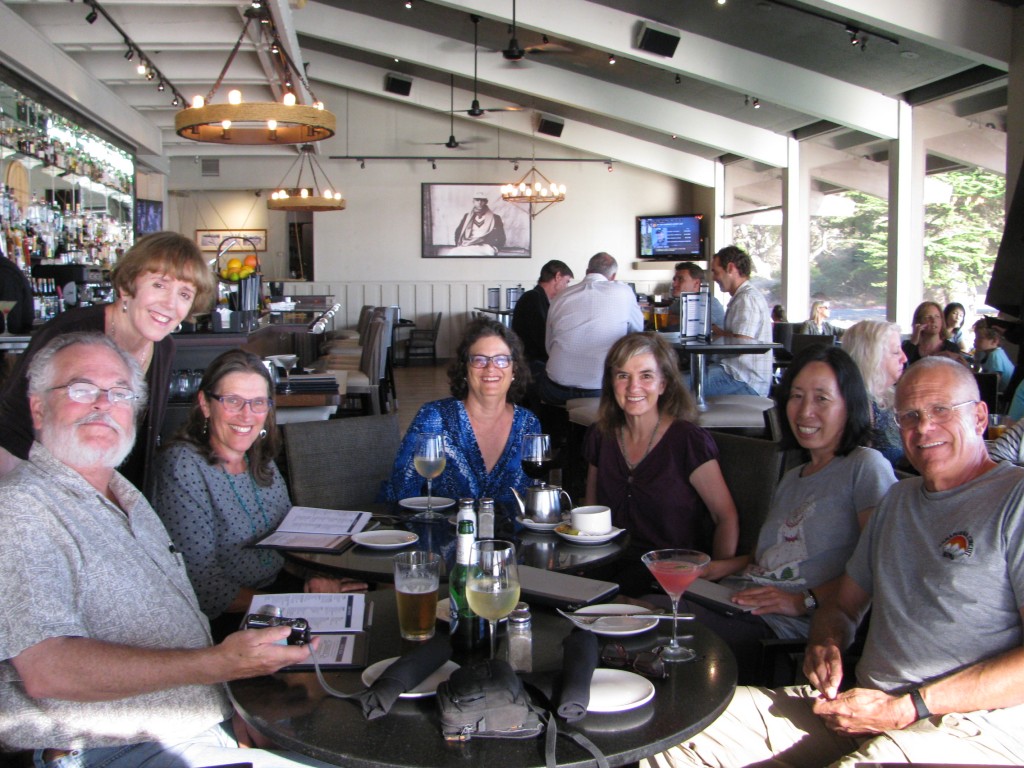 As I wrote before, we originally planned to only get quietly hitched. Many people wanted to share our moment, though, so it became a genuinely heartwarming event.
Roz and her husband, Jesus, are a couple who contributed greatly to our experience. Not only did they invite us to stay at their place for several days, Roz made a wedding cake. The cake says "Congratulations" in Korean.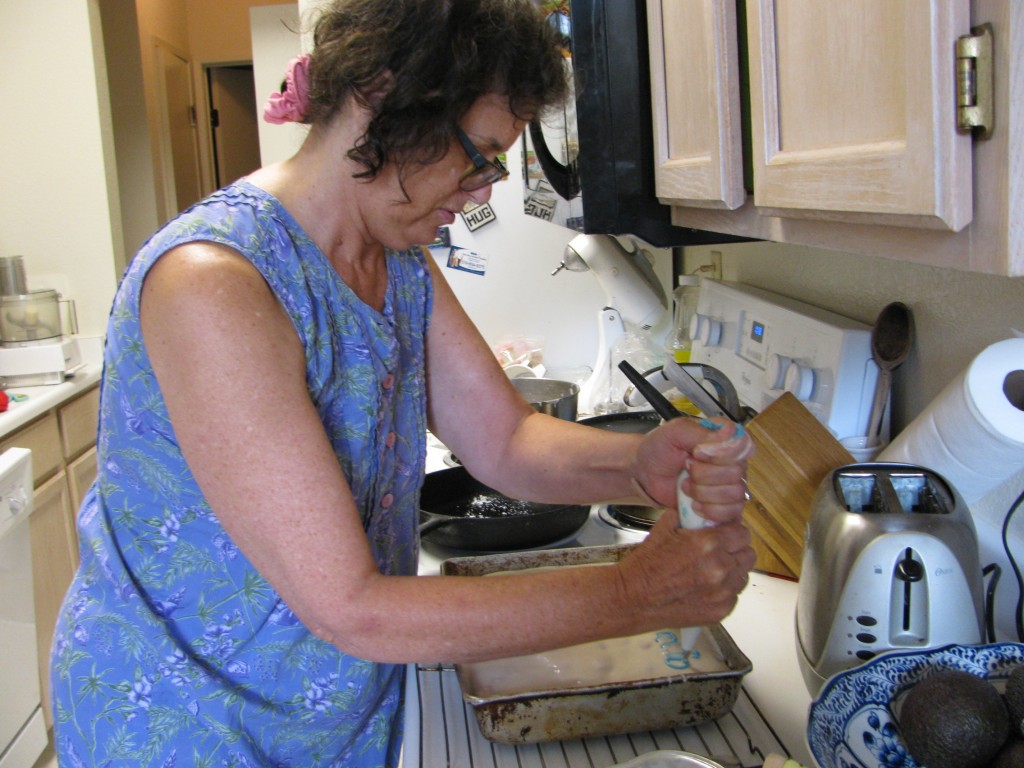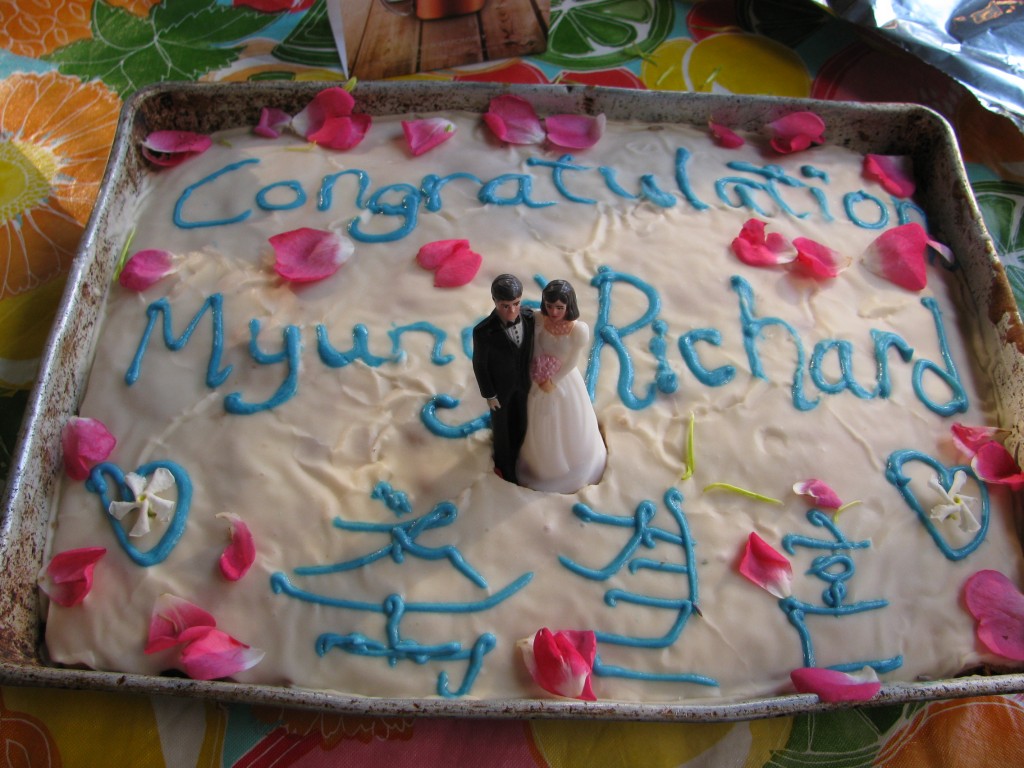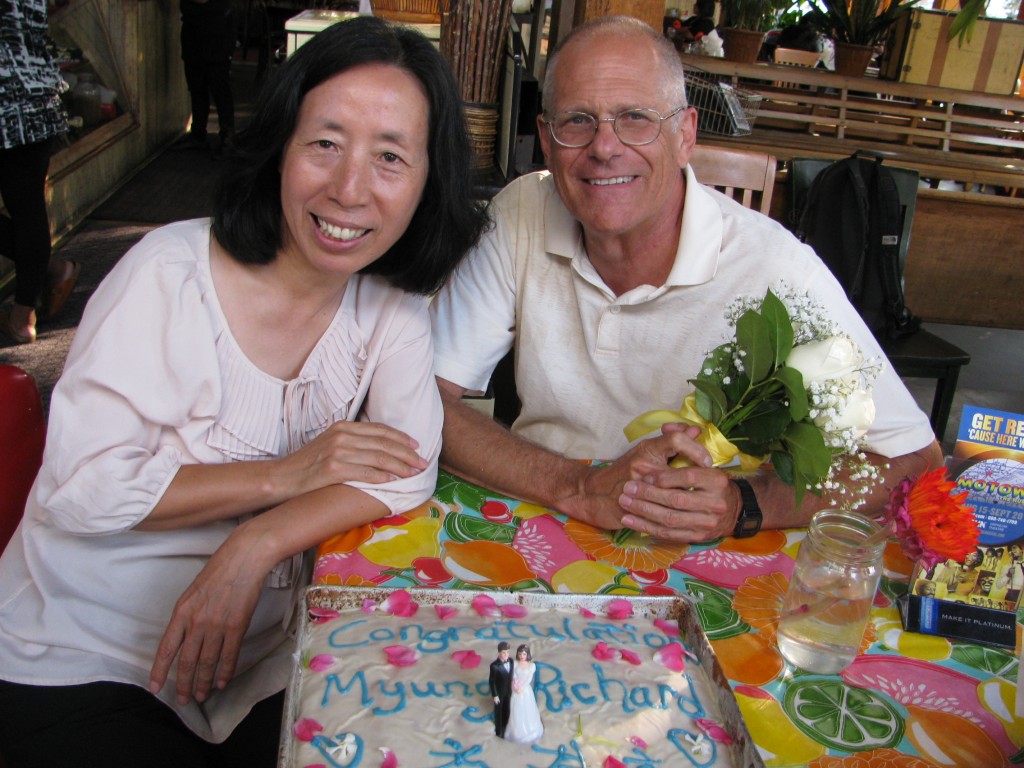 Actually, that last one was at the dinner after the ceremony. So much for chronological order.
The day before the ceremony, we put on our best wedding clothes for Roz to take pictures outside her home. We like this one.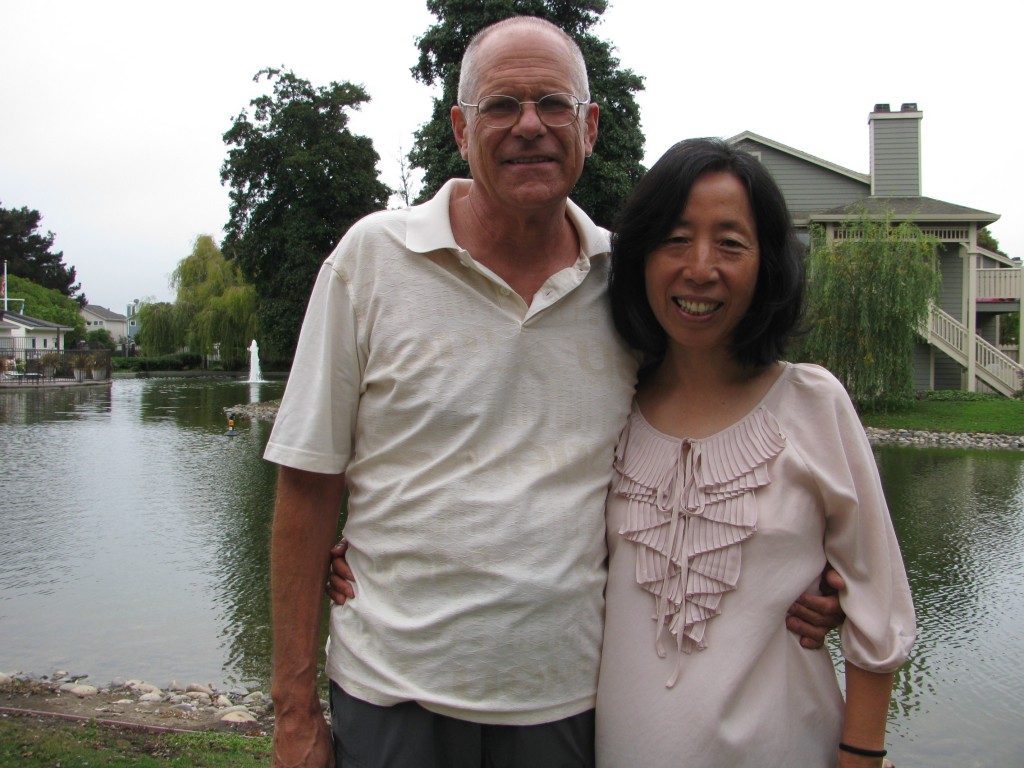 Here come the wedding photos. The room where they marry you has a simple setup. The commissioner who performed the ceremony was nice, and good at walking people through, even though they haven't planned anything.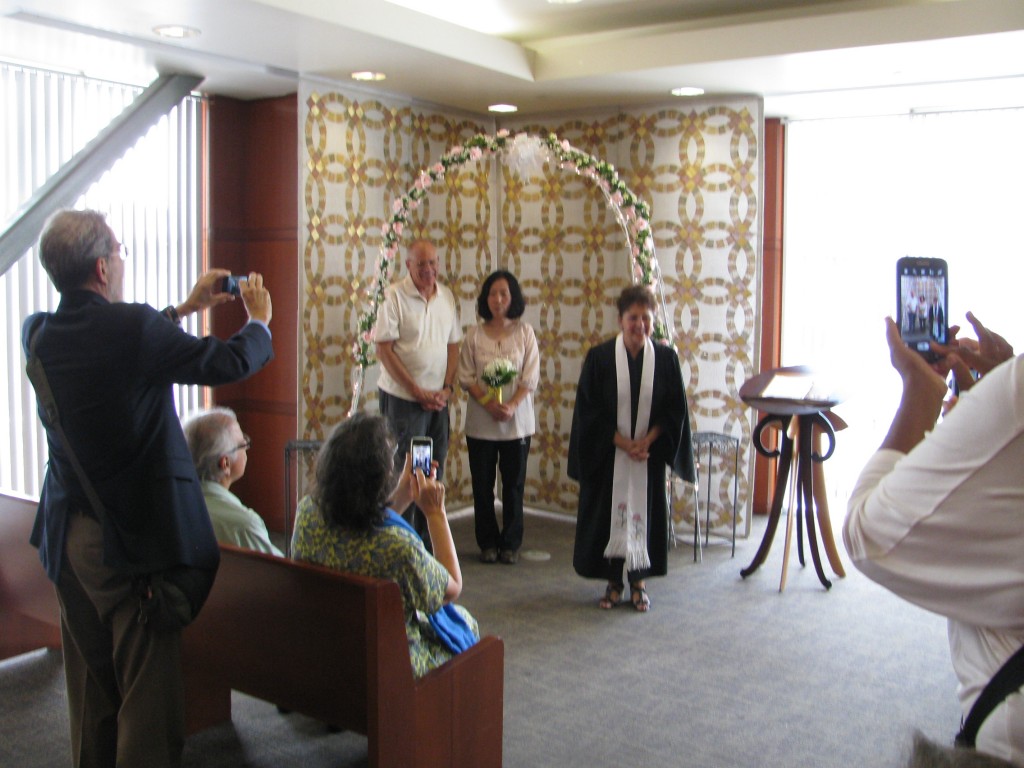 Here we are posing right after the deed.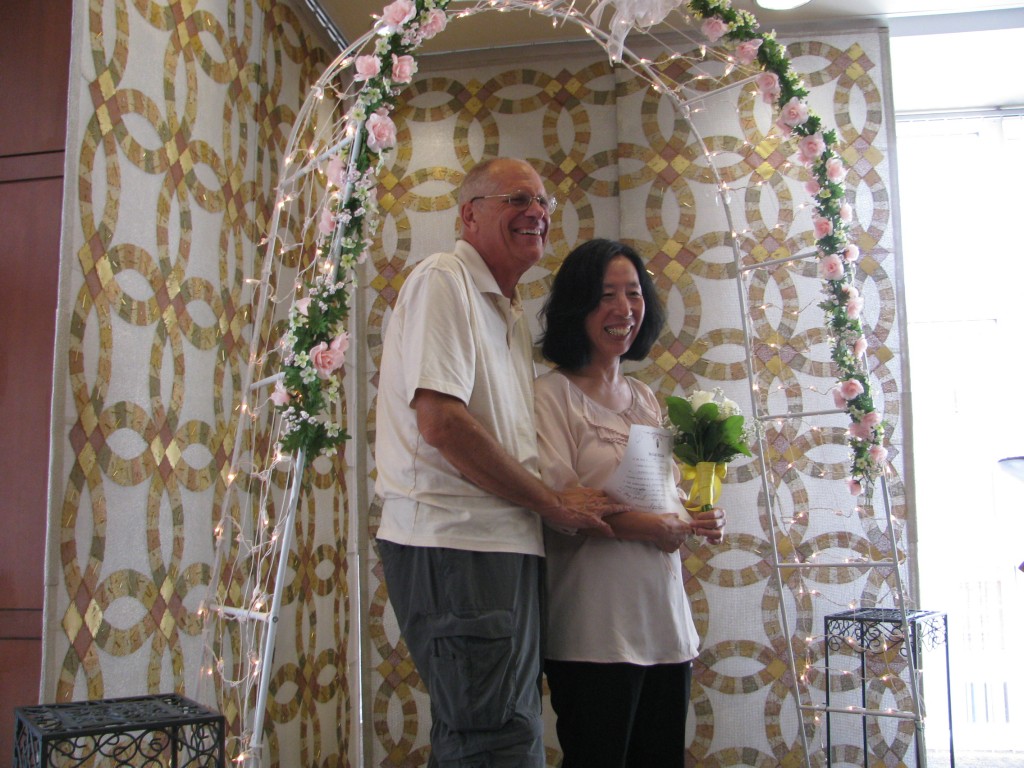 Here are the people who came to the ceremony. We were pleased they made the effort to come, even though the ceremony took maybe 10 minutes. They are, left to right, my great friend Mary, Fred from my old men's group, Jesus, Frank Daar from the men's group, Cornelia wife of Giuseppe from my men's group, my sister-in-law Rita, me, my brother Bill, Myung, Giuseppe, Roz, Liam the son of Frank Holden, Frank H., and his wife Chris.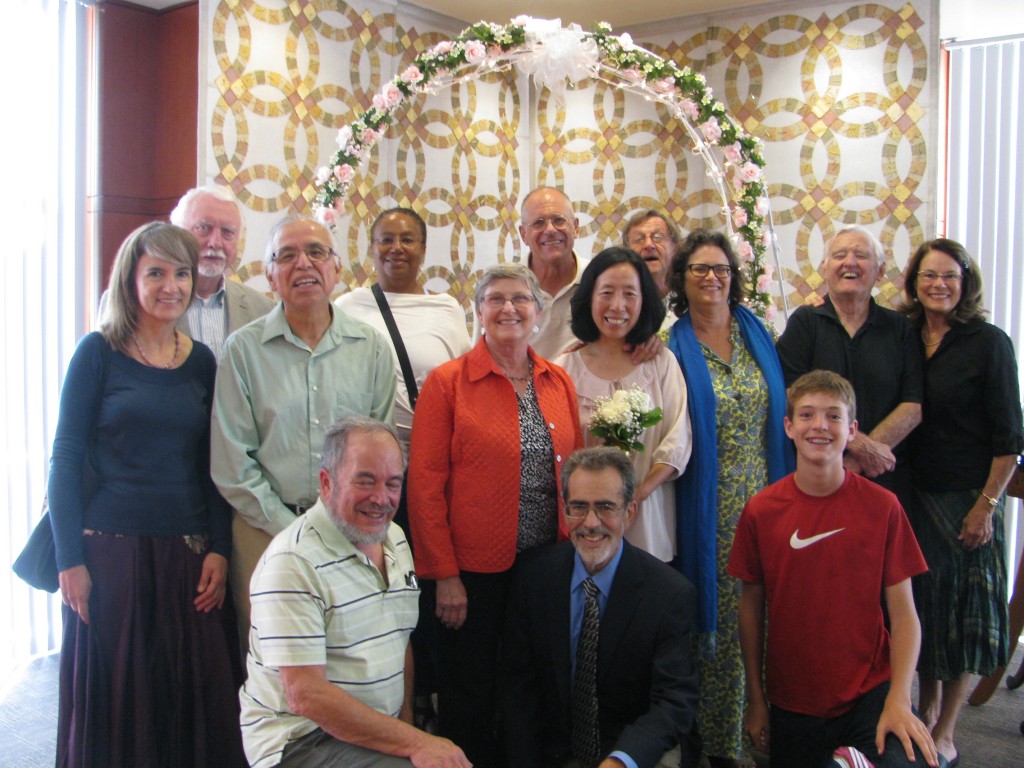 Right afterward, outside the front door, we posed with my brother and his wife.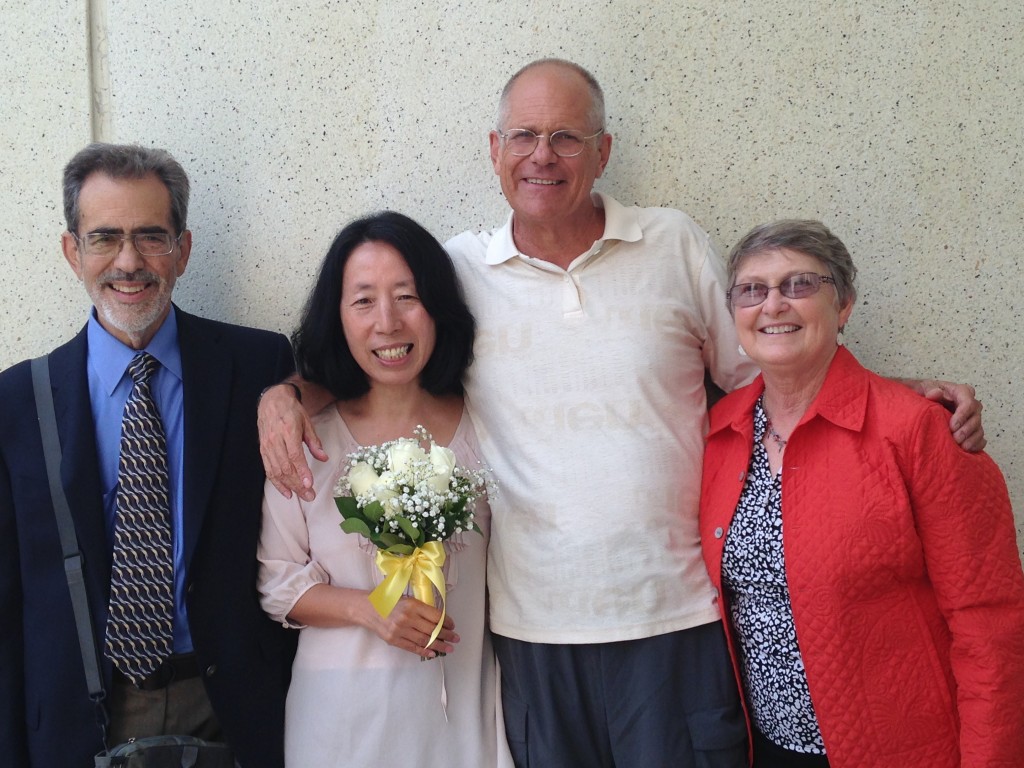 About 25 people joined us for dinner at my favorite barbecue place, Everett and Jones BBQ in Oakland. I was really looking forward to this, and it camae off well. Here are pictures from in there.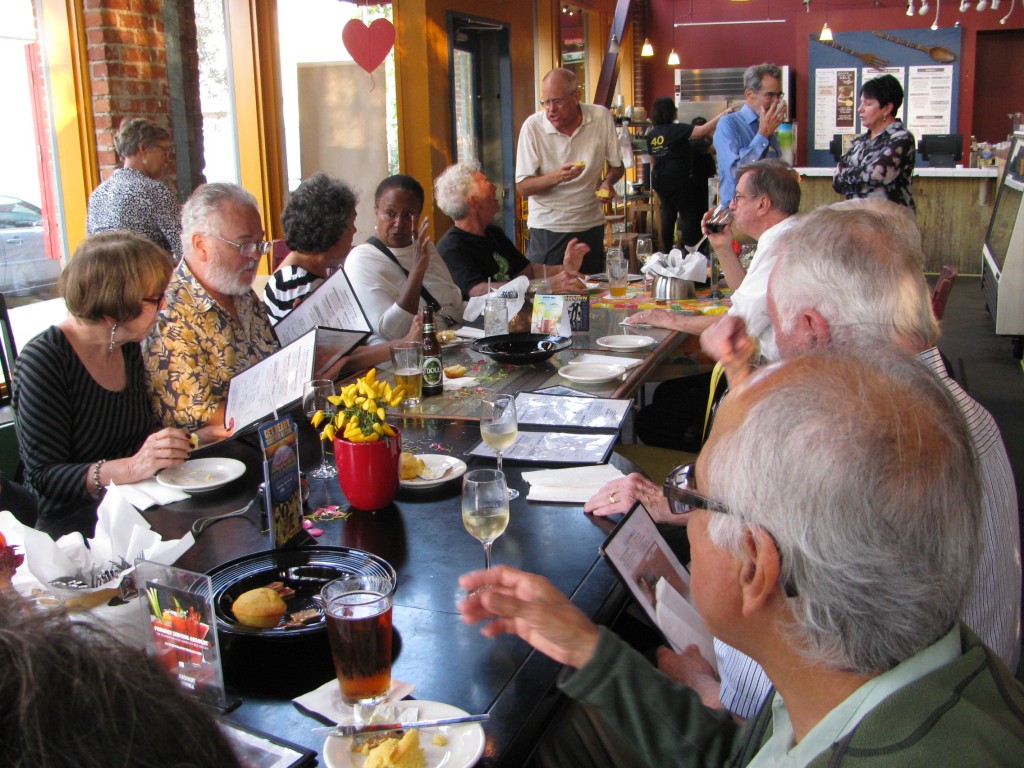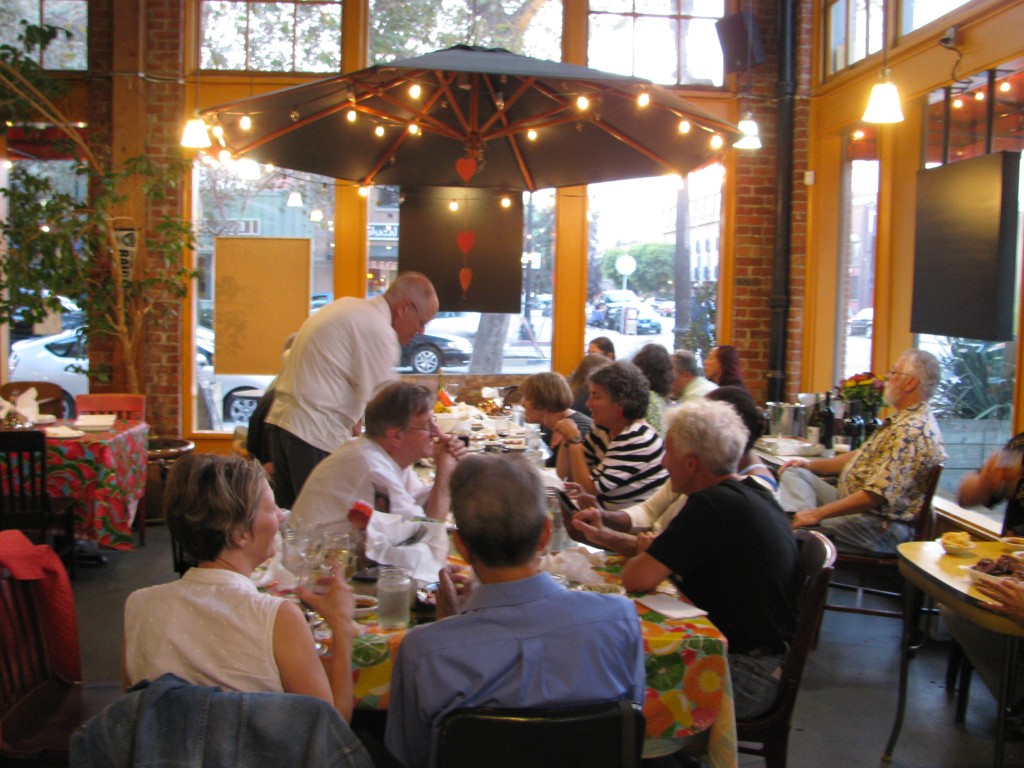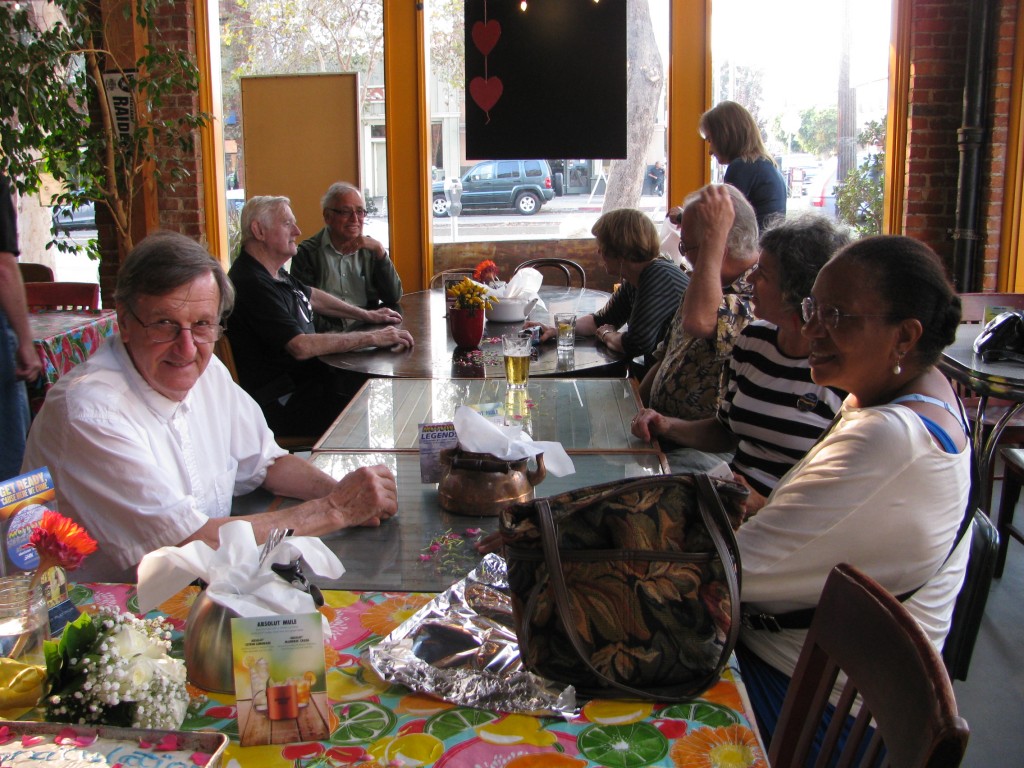 Cornelia took a video of the ceremony on her smart phone. I'm trying to figure out how to let you see it. My blog host can't handle anything that big, and when I tried to copy and paste the URL, the video itself tries to appear. If I figure it out, I'll post it later.
I'm going to keep this entry short and to the point. We did lots of stuff around the San Francisco Bay Area while we were there. The next entry will be about that. Meanwhile, right now we are in transit (Fort Lauderedale, to be exact) to Bogota, Colombia.
Be well. all of you.