Well, it's time to go. Tomorrow, we leave for the Mayan ruins in Copan, Honduras. We're basically biding our time now, not that it looks different than when we aren't biding our time. There's nothing we really need to see or do here at the last minute. We're eating the last of our food and timing the last of our Guatemalan currency, just as if we were leaving any other country. All this time, we hadn't gone around back of the cathedral to the ruins there, so we did that. The cathedral grounds used to cover six city blocks, but it all was abandonned along with almost everywhere else in Antigua after the third big earthquake destroyed everything in 1773 and the capital was moved to Guatemala City. Only one square block of ruins remains.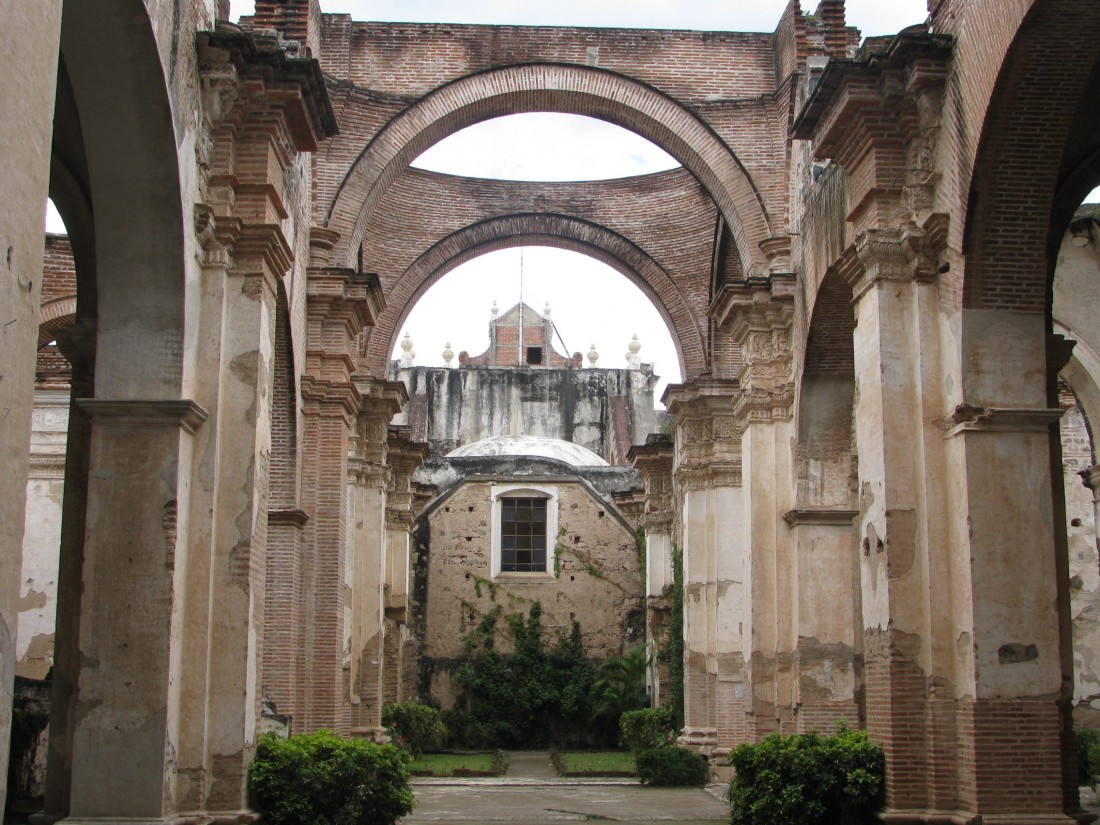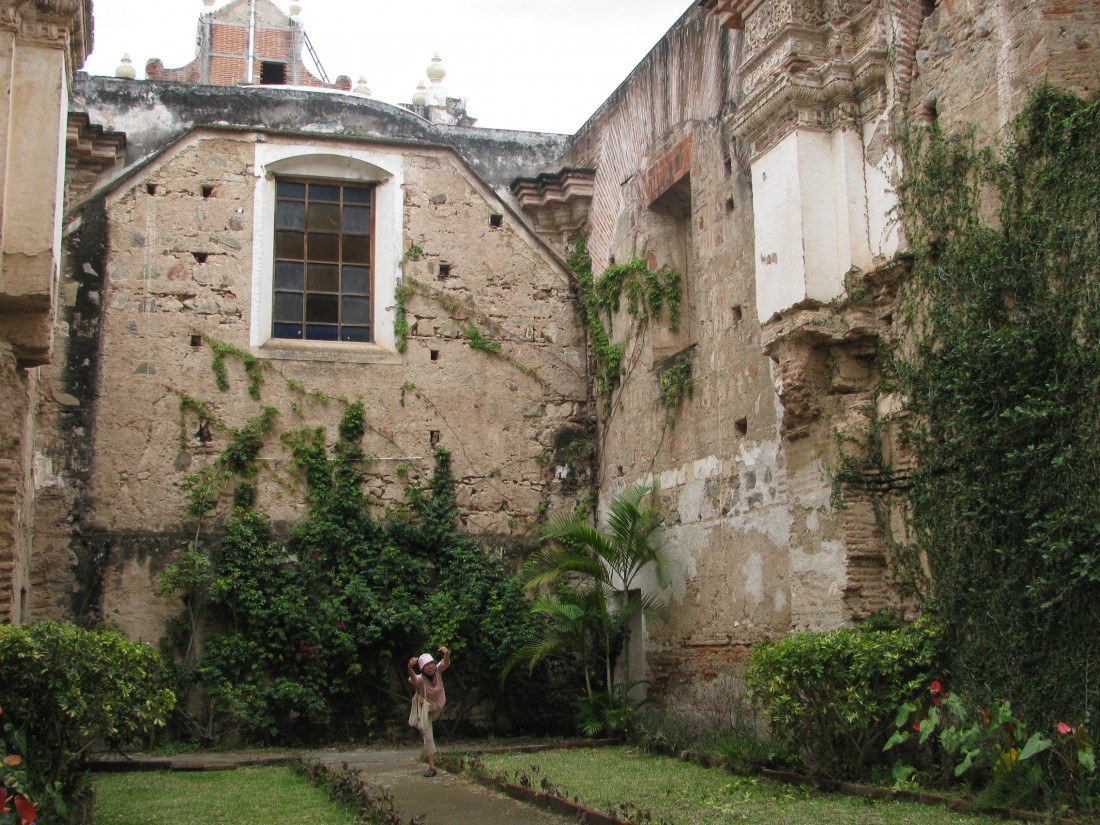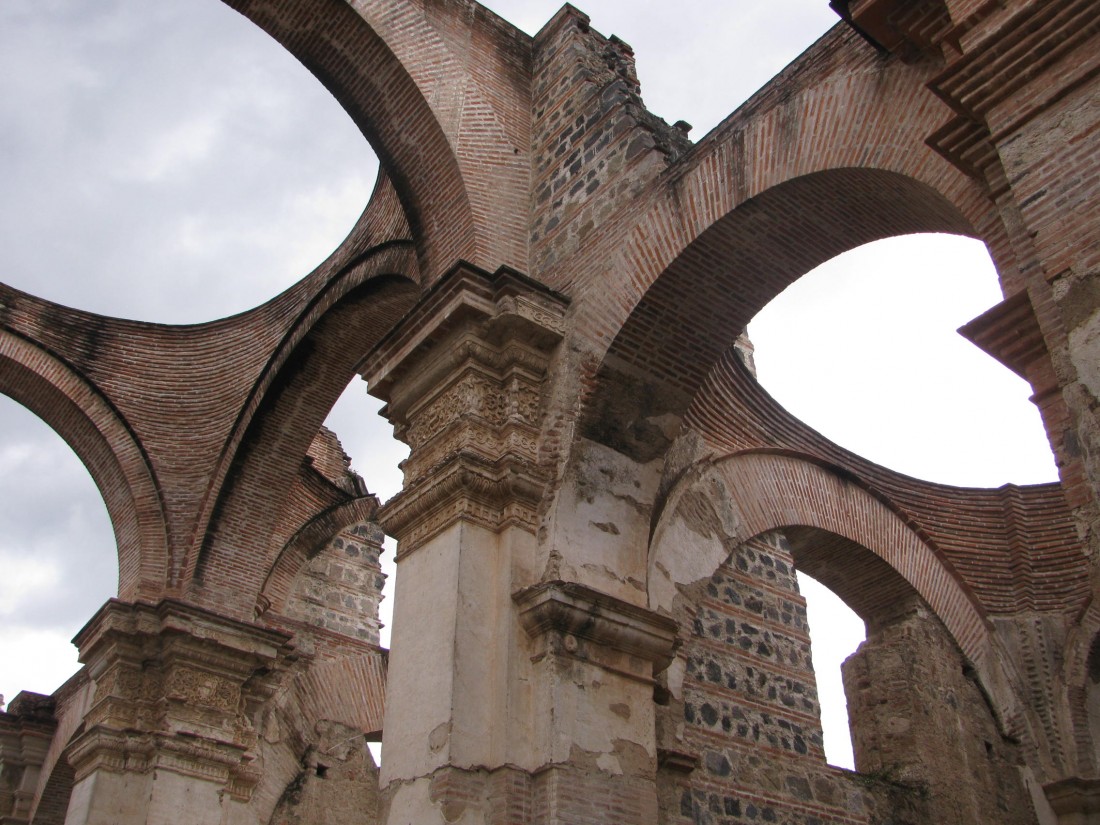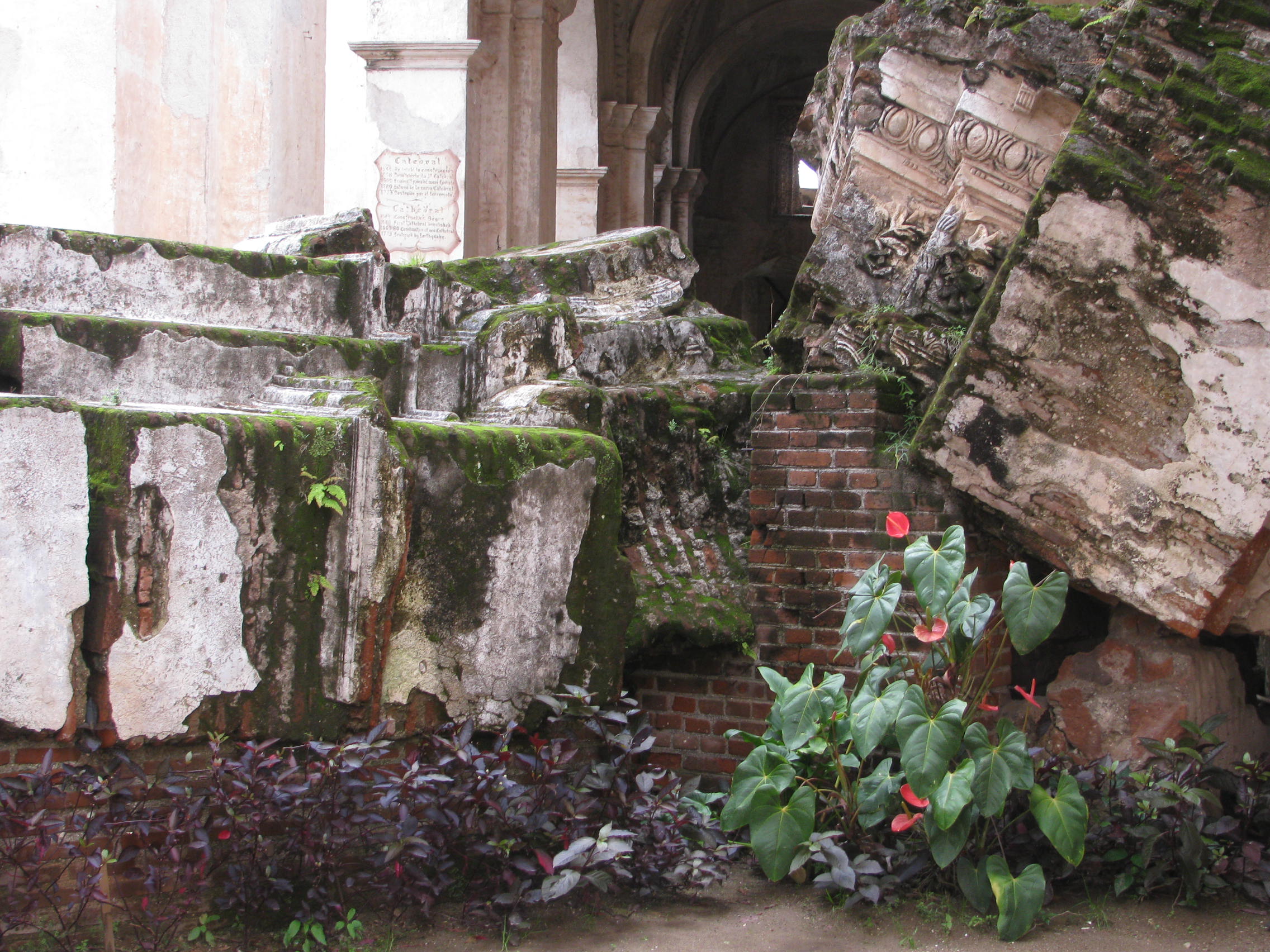 Across the street is a facade from that time.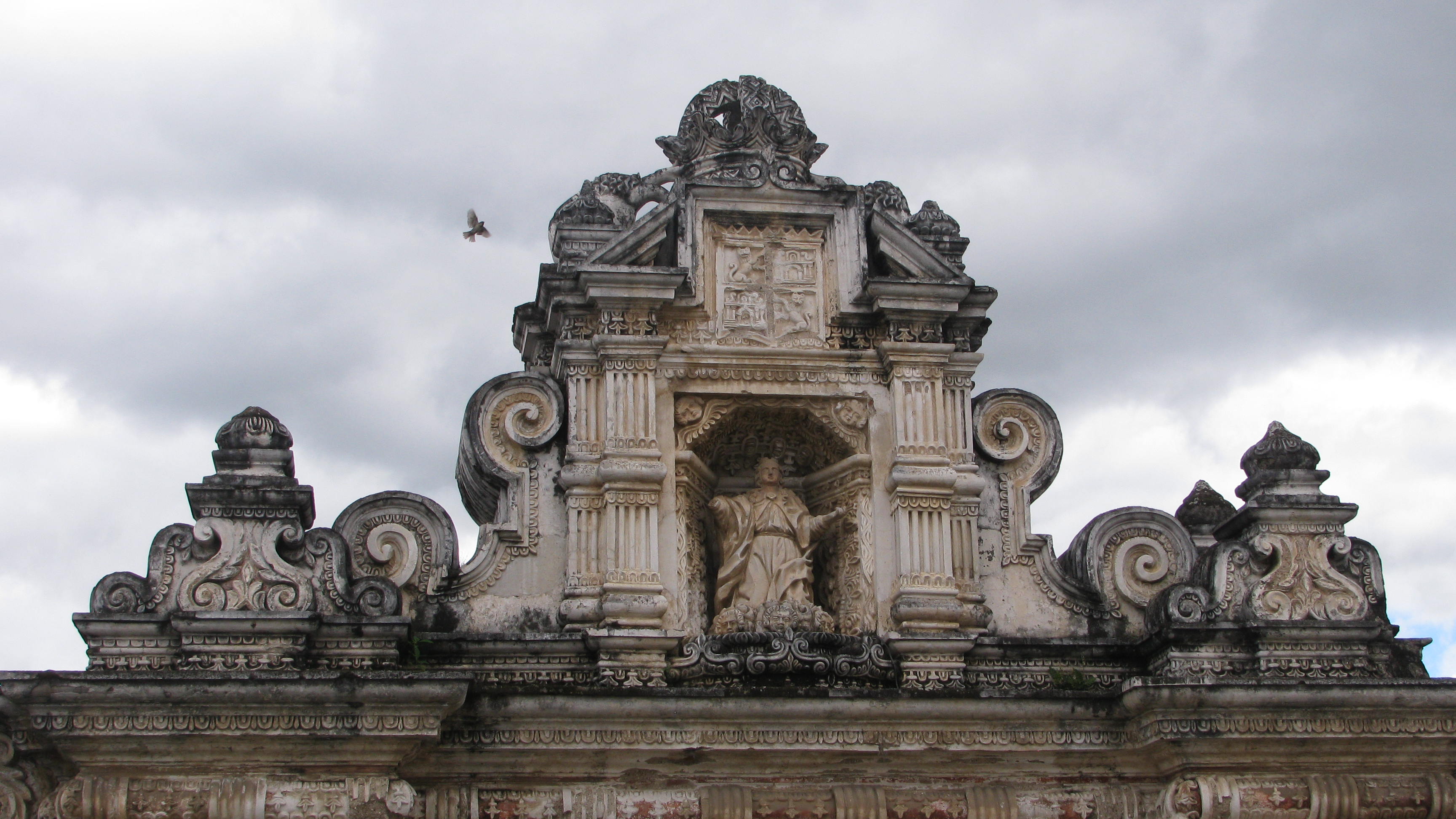 I feel like I should have some final words before leaving what has been home since last October. I can try. It's been a good time, probably just what we needed, now that we don't have the mental stamina for travel we did. We stayed a bit longer perhaps, waiting to make sure my Social Security actually happened and we could actually impliment the plan I wrote about in the last entry. Antigua is not on our list of places to stay again for an extended period but, as I said, it has been what we needed.
Here's a last picture of the group at our place. Norm, the American, moved a couple of months ago. In his room stayed an Argentine couple till last week. Left to right are Santiago, Felix and Annie's handyman, then Felix, Annie, the Argentines Carolina and Mateus, then Myung and me.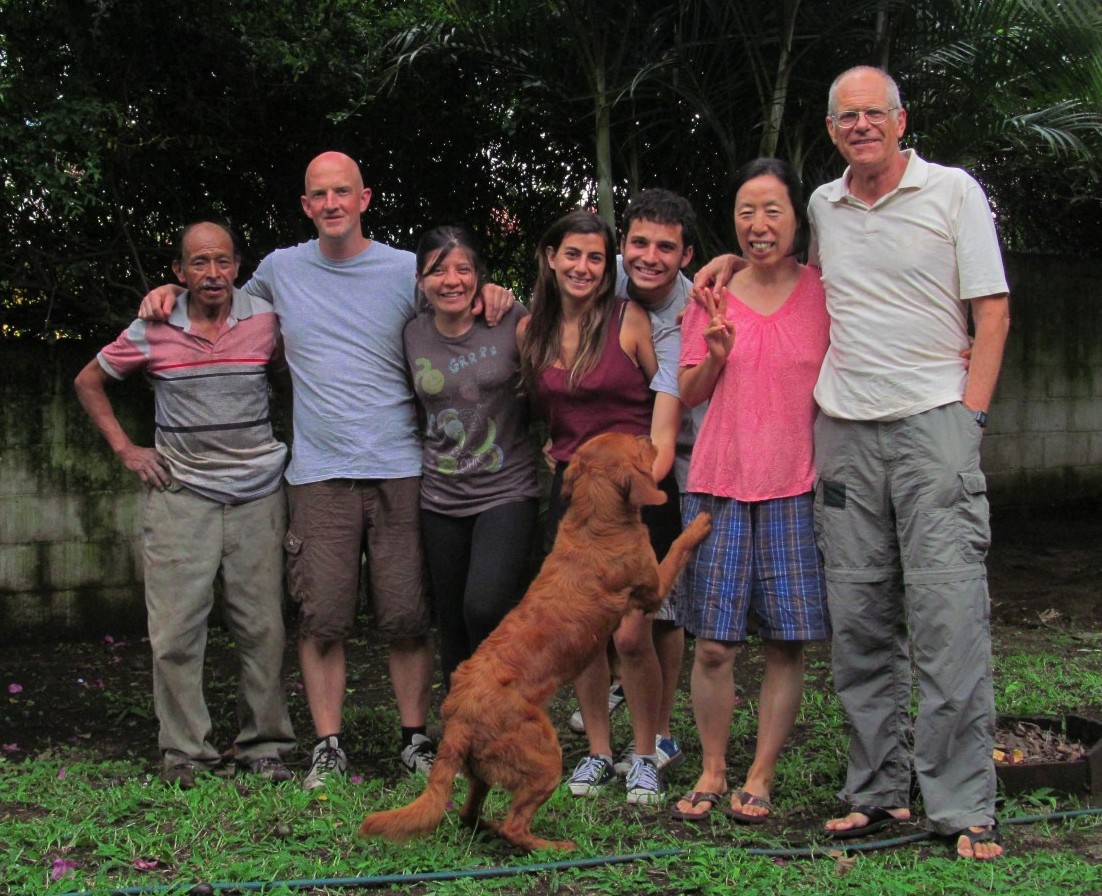 With that, it's hey-ho and off to Copan we go. Be well, all of you.