Happy Lunar New Year and Super Bowl Weekend, neither of which is of interest anywhere in Guatemala except maybe here in Antigua. What is of interest is it's Candelmas on February 2, celebrating the  apparition of statue of the Virgin Mary with miraculous powers on the Canary Islands in 1392. Our neighborhood in Antigua is called La Candelaria. You can read about the Virgin of Candelaria here:   http://en.wikipedia.org/wiki/Virgin_of_Candelaria
Antigua has all kinds of foreigners, many of whom are Americans or Asians, so the Super Bowl and Lunar New Year are known to some extent. I may go out to a sports bar and watch the game.
Myung may look excited at that prospect…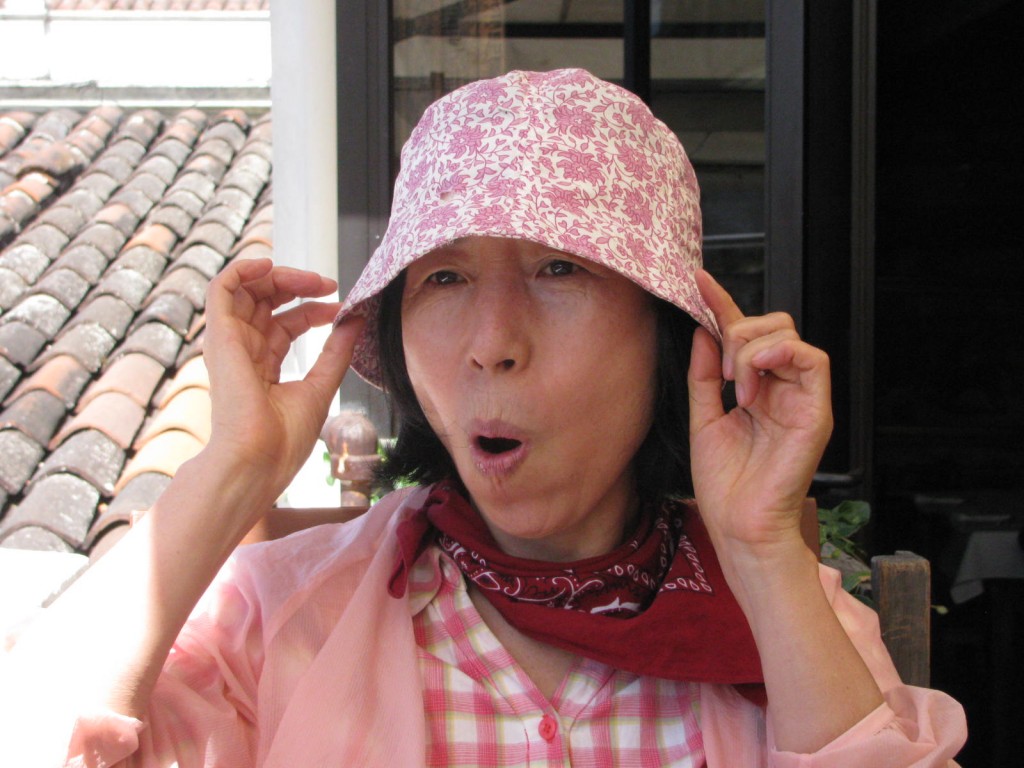 … but really she was just shading her eyes while we had lunch on the terrace of a nice restaurant with a nice view.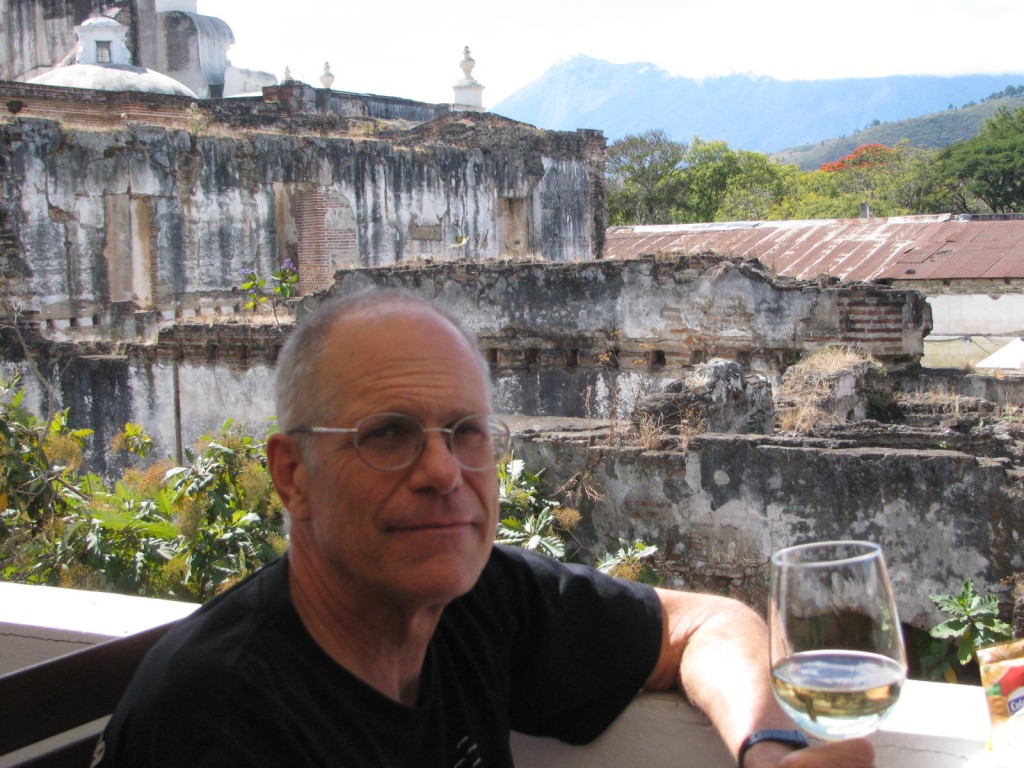 As I've mentioned several times, Antigua is full of ruins. There are still a few we haven't looked around in. The other day, we walked around in these ruins of this 18th century monastery/convent which was destroyed by an earthquake in 1751, rebuilt, and destroyed again in the 1773 earthquake, never to be rebuilt. The capital was moved to Guatemala City after that. The Spanish empire was rapidly coming to an end at that time, anyway, and was gone when Napoleon took over Spain in the early 1800's. So that was that. Antigua was left as a crumbling vestige of the past.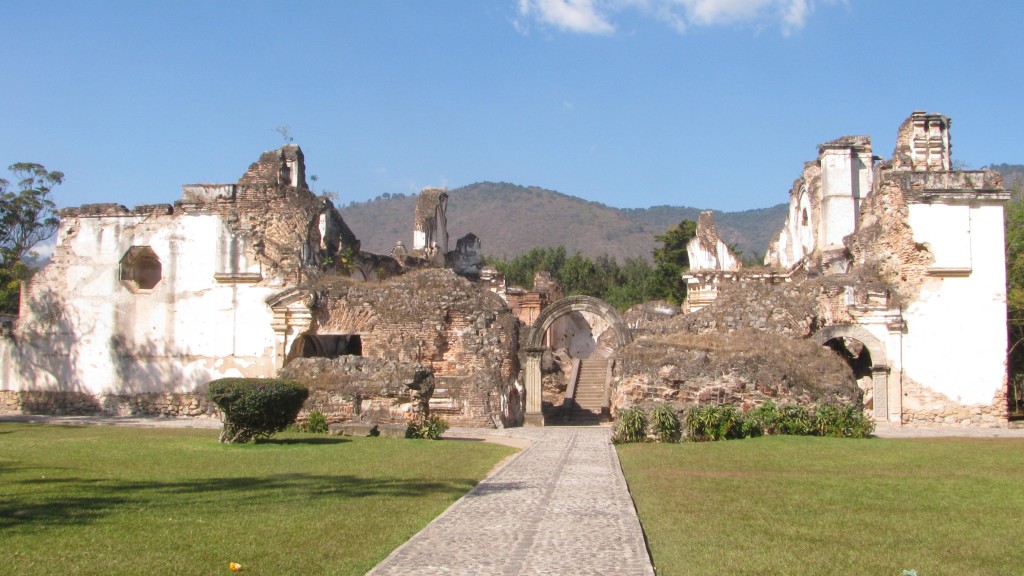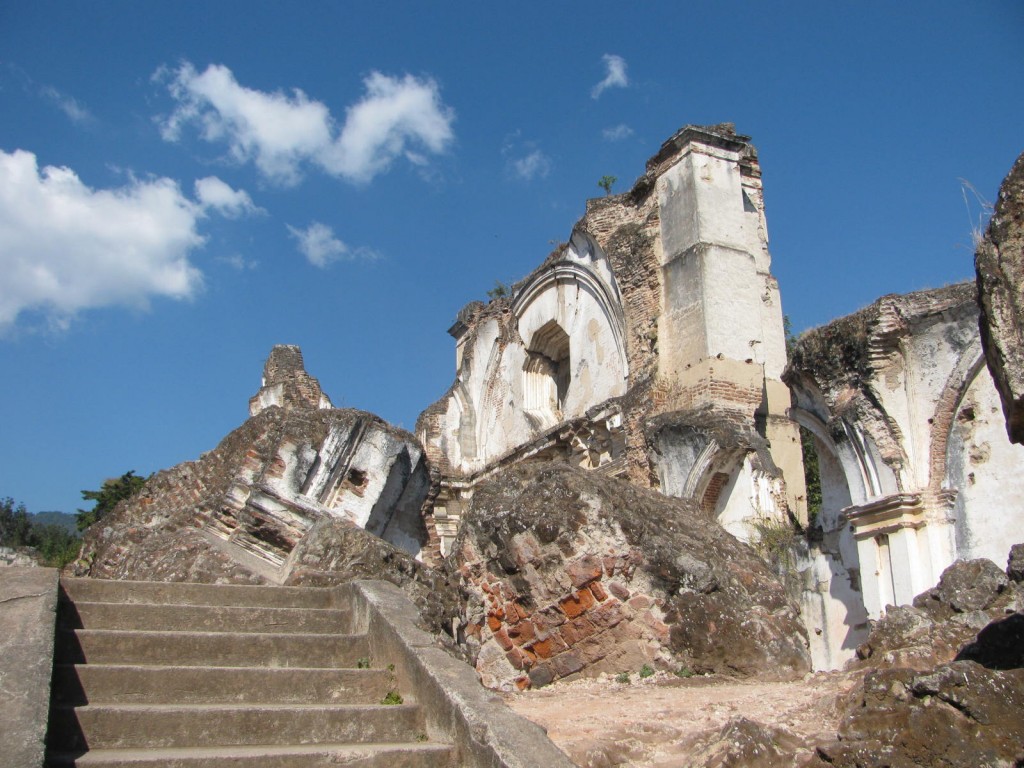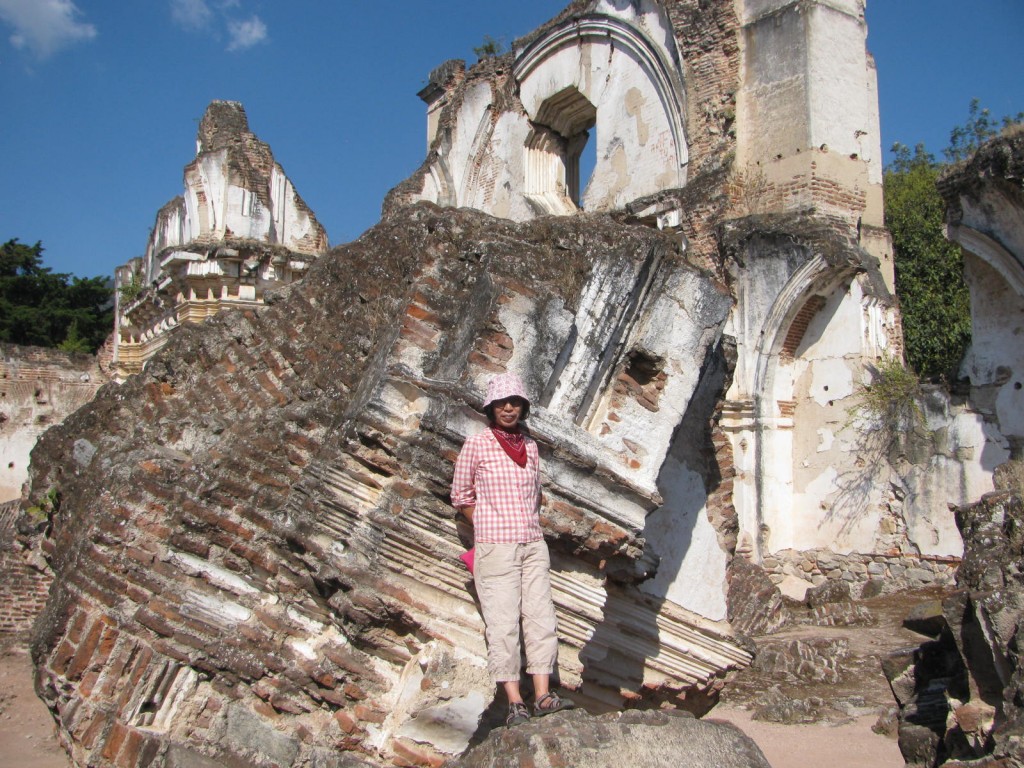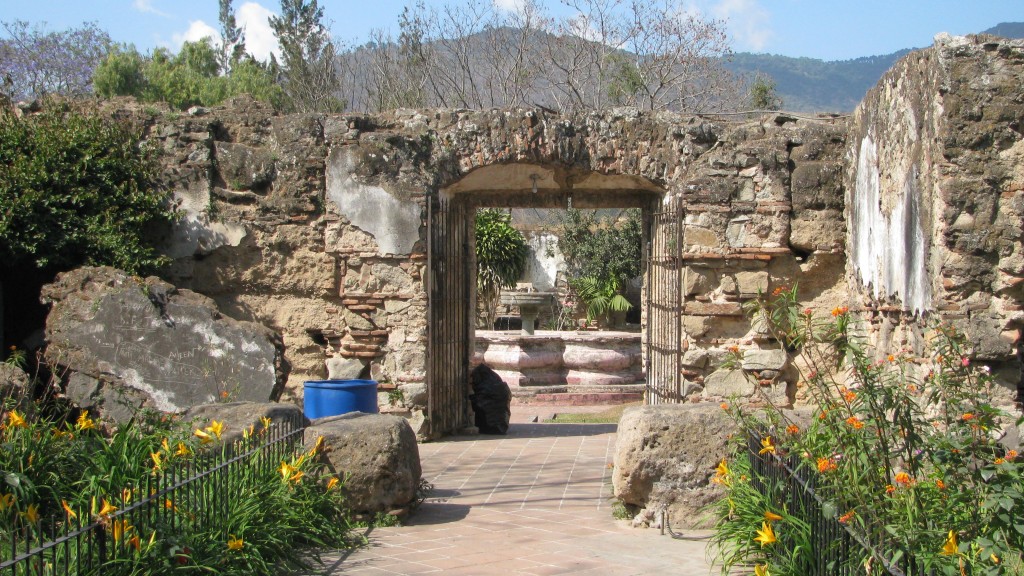 Actually, as I have also mentioned, vestiges are all over town. Just down the street from that monastery is one of the entrances to the public market.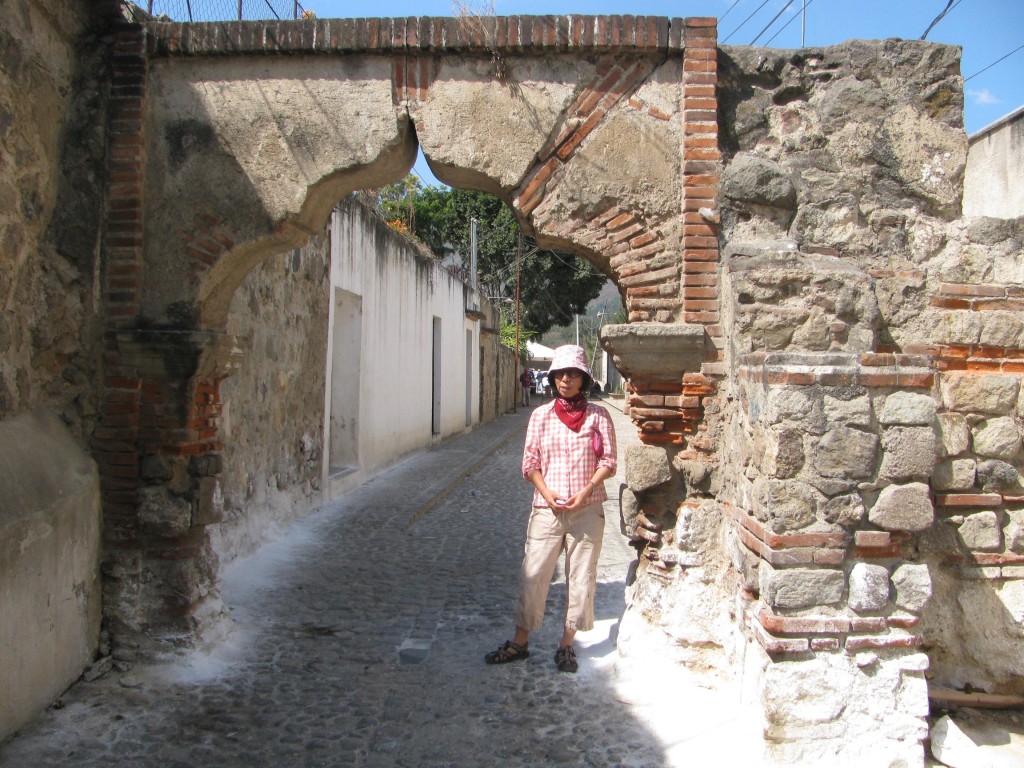 Speaking of Korean New Year, the people we live with really like Myung's cooking. Annie especially goes for the pot stickers.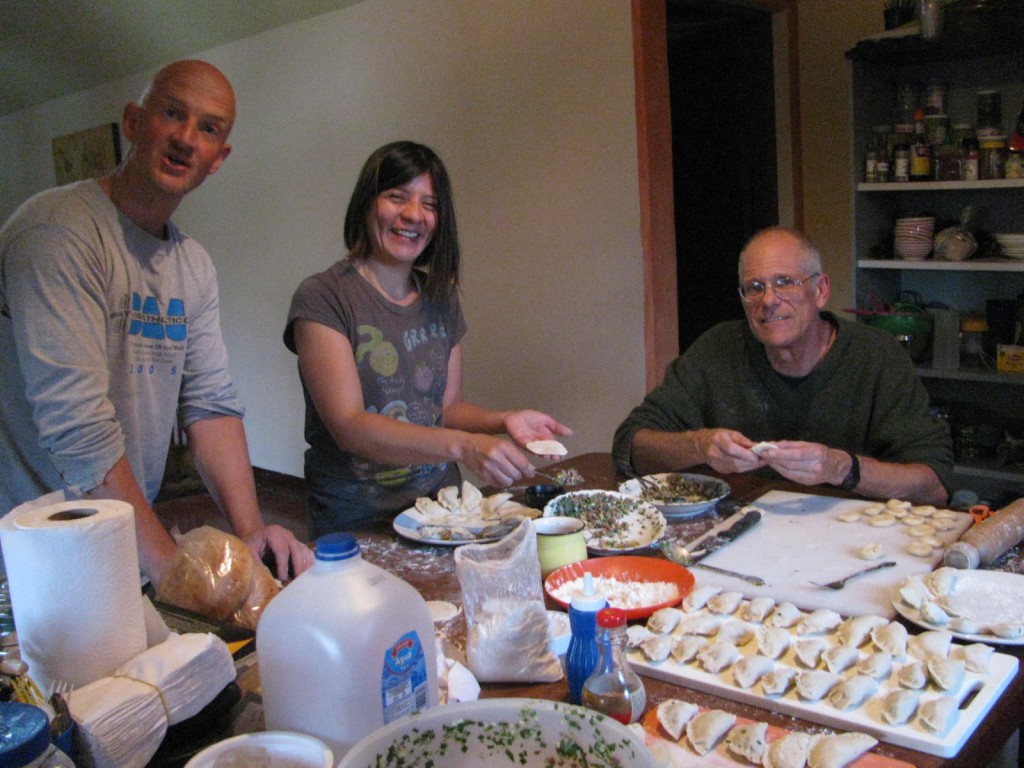 Overall, it's been a slow month at Lake Wobegon. I have some pictures of a macadamia plantation. That was pretty interesting. The zillions of macadamias…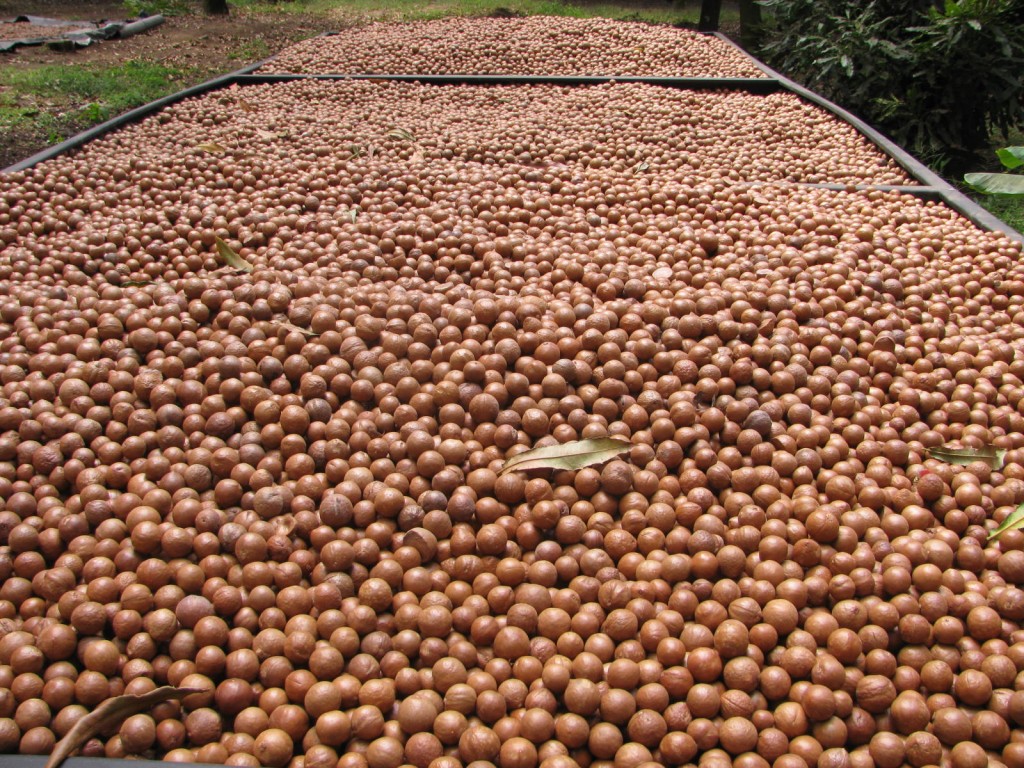 … are fed onto a ramp with gradually separating rods. The nuts roll down and fall through into bags when the rods are far enough apart, thereby selecting them for size.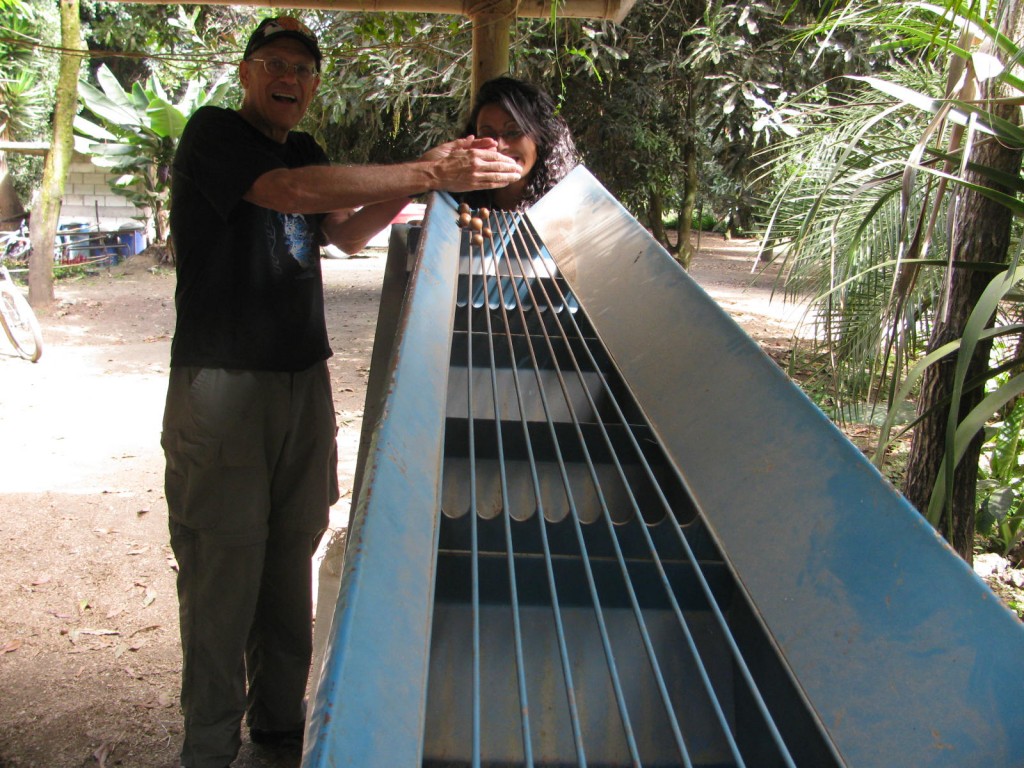 Then they are crunched under this car wheel and tire to get the shells off. That woman was the guide.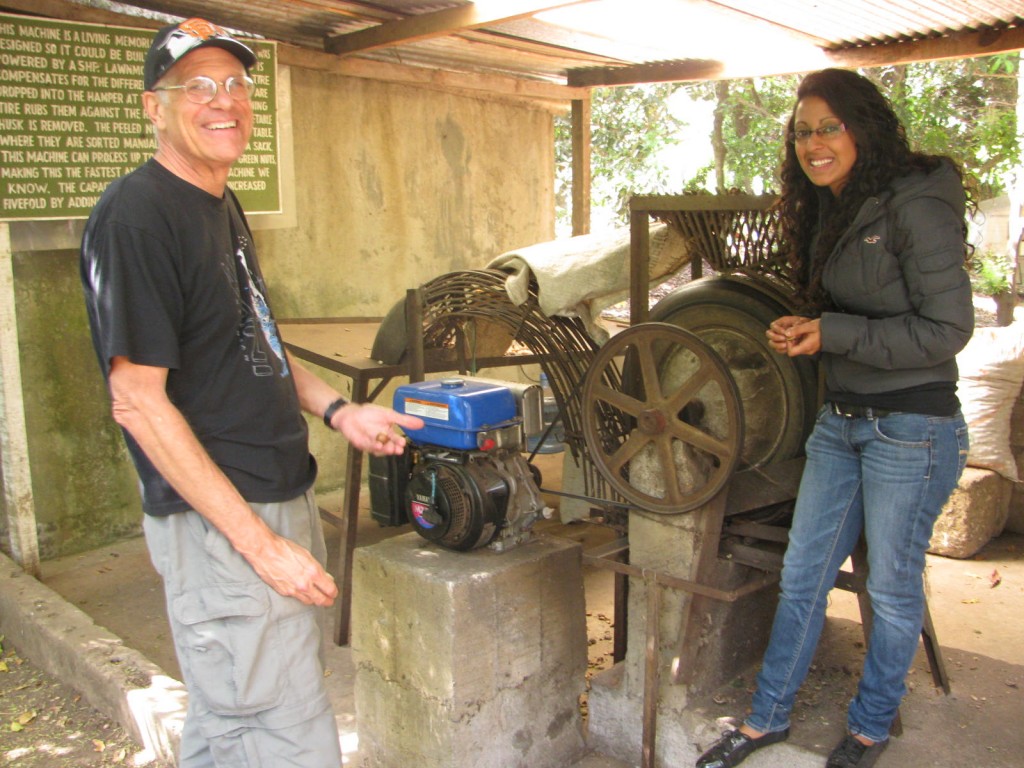 We were thinking of getting out of town for a bit. Maybe next week I'll take Myung to San Pedro de Atitlan. It'd be something new for her, even though I hung out there for three weeks while she was getting out of Chongqing. It's nice and I'm sure we could entertain ourselves for a few days, maybe go up a volcano, go to the Chichi market, walk around the lake, all that. Meanwhile, I don't have much to say. Talk to you later. Be well, all of you