As is usually the case, we aren't doing everything as we originally planned. We are in Chengdu, and I will pick up my visa extension this afternoon. We had planned to go north to Jiuzhaigou, which is a beautiful area in the mountains, and probably look at Tibetan villages in the area. Then we were going west to Kanding and Tibetan villages around there. Unfortunately, this is the 50th anniversary of Tibet's "peaceful liberation from serfdom", and they are celebrating with protests. The government's response is to close most of the areas to foreigners. As of a couple of days ago we could go to Jiuzhaigou scenic area, but taking a 10 hour bus just to do that, not to mention paying a $25 entrance fee, just doesn't seem worth it. So, we're going to Chongqing tomorrow. We made a friend from Chongqing while we were in Lijiang and he has, three times now, invited us to visit him there. So, the plan is to go there. I don't know what he's doing. Perhaps we won't meet up, but we are going to try. There are other things to do around there, anyway.
What we did do in Chengdu was go to the panda research base where most of the captive breeding of pandas has taken place, and a hundred something pandas live. It's really quite interesting and informative. It's part zoo and mostly research and breeding. About a thousand wild pandas live in Sichuan and neighboring Shanxi. Unfortunately, they have been unable to successfully introduce any of them into the wild. They are even cuter and playful than they look on TV, and seem quite happy living in captivity. It's no wonder they attract such worldwide interest. There are red pandas and the more famous giant pandas. The familar giant pandas are the main draw.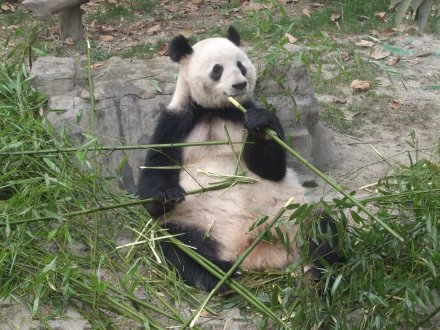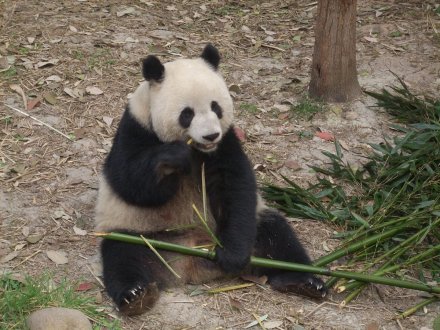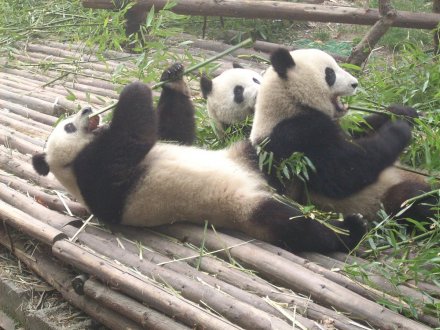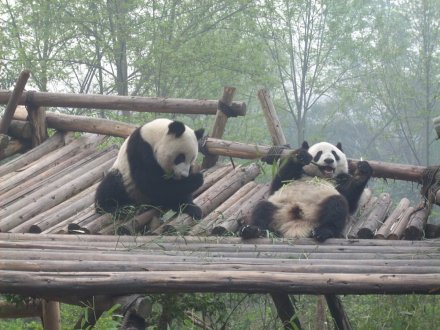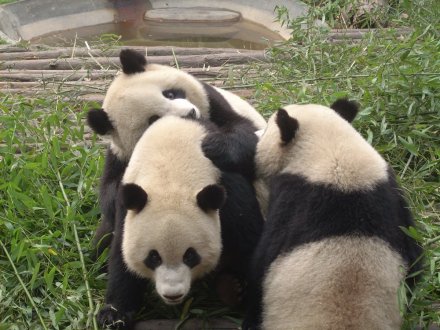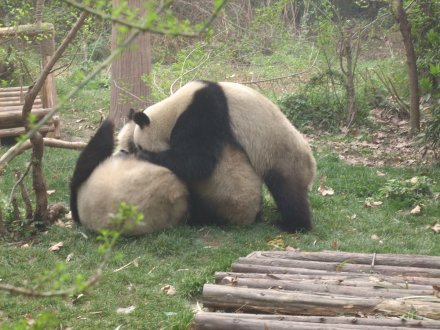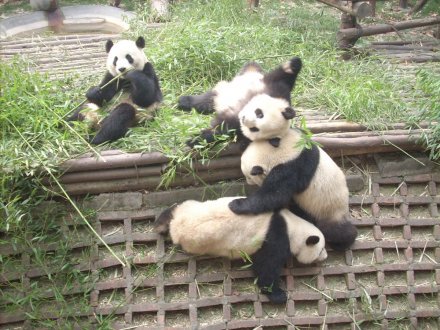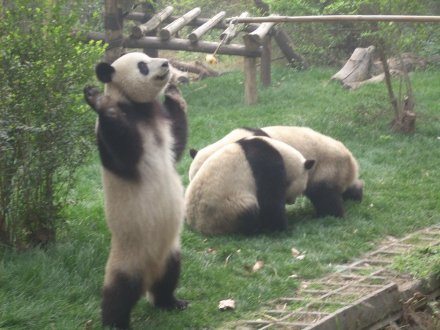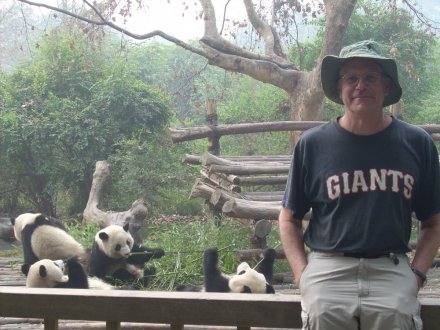 In a poll, Chengdu was voted China's third most liveable city. This is despite it being yet another huge city, China's fourth largest, with a population of 13 million and having some of the wworst air I've seen yet. I can see why. The people seem nice here, so much more relaxed than you normally see in megalopoli. It's easy to get around, with a ring road around the center and bus line spokes from the city center out to the ring. The traffic isn't horrendous and the subway is scheduled to open next year, which will make it easier still to get around. It has pretty areas of tree lined avenues and nice parks. There is a pleasant "new-old" area in the center with nightlife and memories of a passed culture. And the climate is moderate, a little on the cool side, but right up my alley,. I took a few pictures in a park near a temple. I've posted so many pictures of temples, I'll just post a few of the park.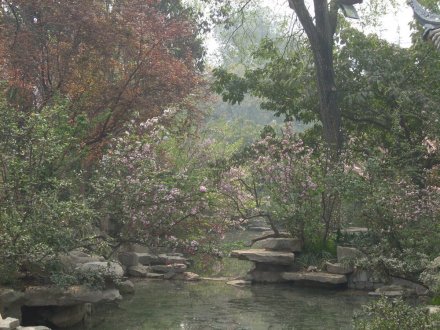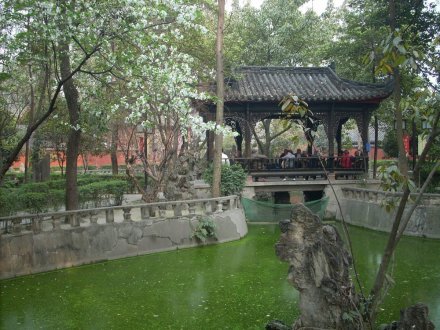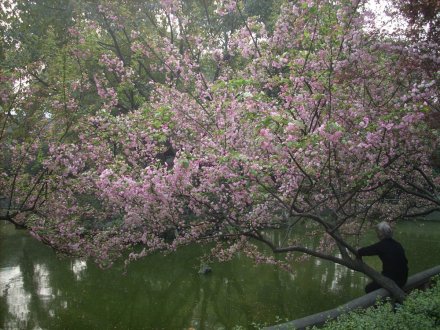 You can tour the area a couple hundred km north of here which was devastated by the earthquake. I thought about it, but somehow touring an area where 80,000 people died doesn't work for me.
We went down to Leshan, about 2 hours south of here, to look at a famous 71 meter byddha and take in the views of a famous Buddhist mountain. Unfortunately, my camera caught a virus. I cost $15 each for the guy to clean our memory cards, and coincidentally I had just filled one of them and starteed anoither. Rather than clean a few pictures on the other card, I just let him erase the pictures while cleaning. It's no great loss. you can search Leshan, Sichuan if you want to see the big guy. And Mt. Emei was fogged in, so you aren't missing much there.
So, I'm going to go down tho get my visa and mail my DVD to Larry, who is keeping my pictures for me. I'll write again from Chongqing or not long afterward. Be well, all of you.