Yuanyang is famous for it's rice terraces. Unlike Dragon's Backbone terraces near Longshen, where we went and t was foggy and rainy, these were quite visible and quite beautiful. I will let these pictures speak for themselves. Most were taken in and around a small village near Xinjie.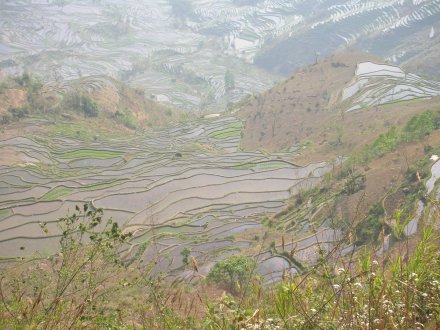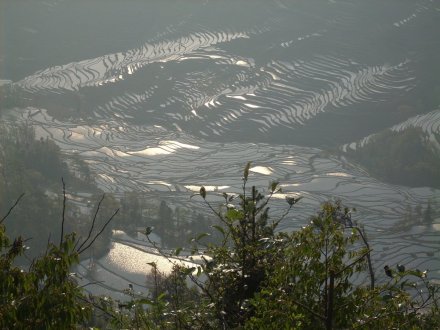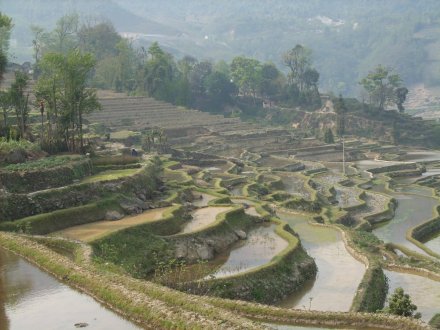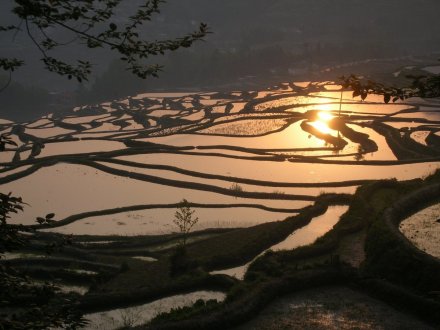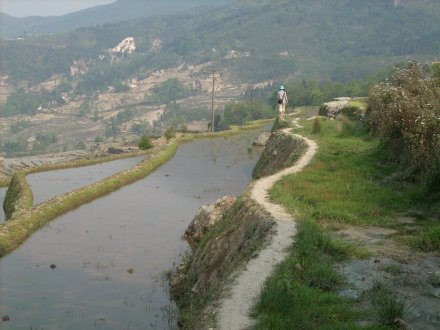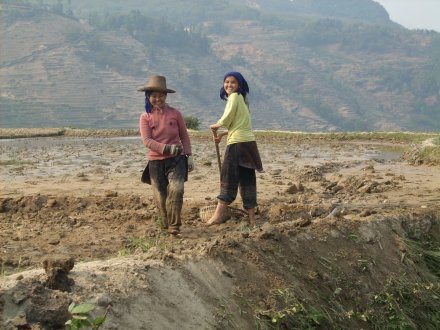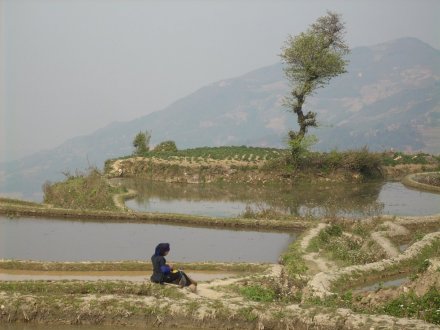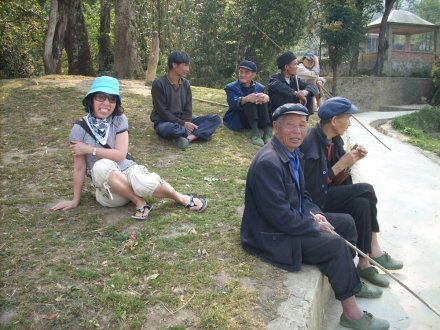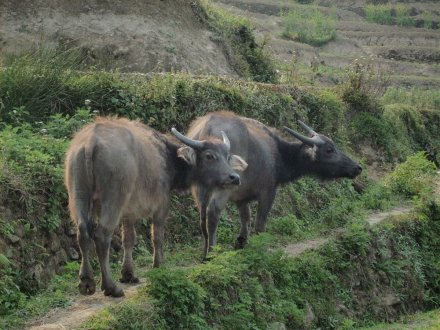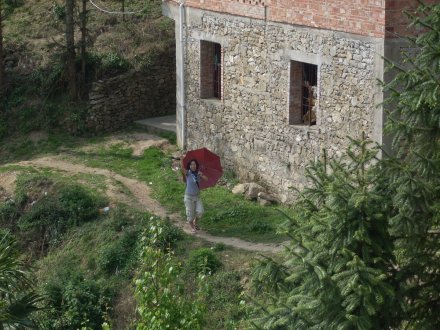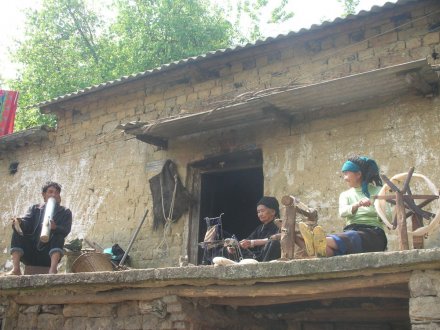 Note that guys big bong. They smoke a variety of legal substances. Some of it looks like rope. Sometimes they put regular cigarettes in there. Their eyes usually look terrible. Chain smoking with that has to be the WORST!
I had a birthday there. We got a bottle of cheap wine and looked down on the terraces from our nice rooftop digs.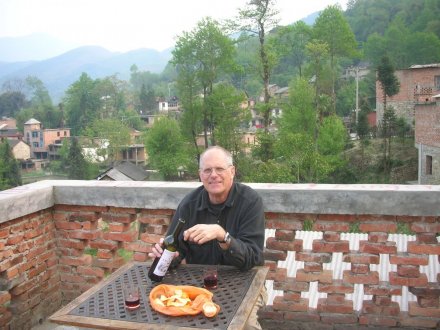 The city in that area is Xinjie. We stayed there a couple of nights. The markets there are great for people watching. There are so many minority people there, it keeps your finger on the shutter button.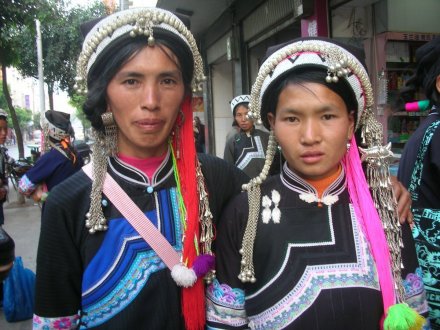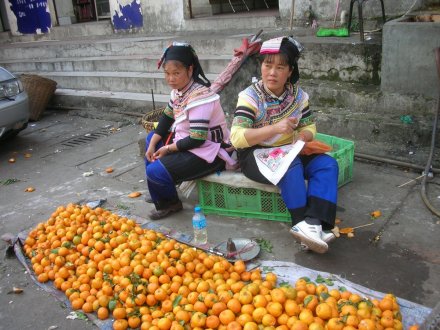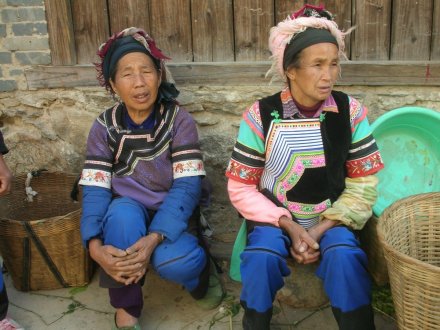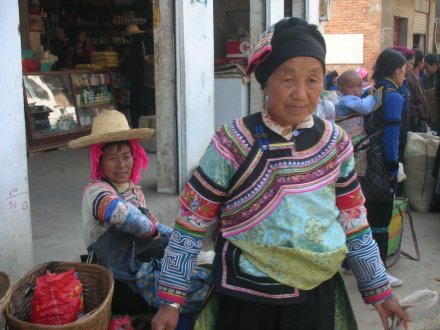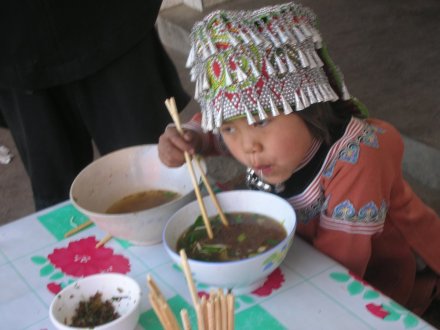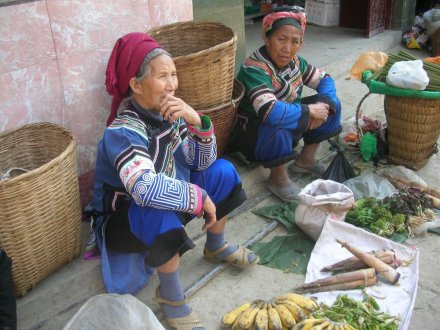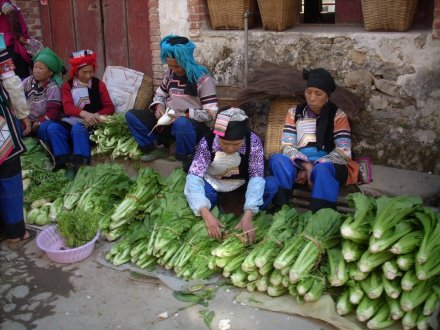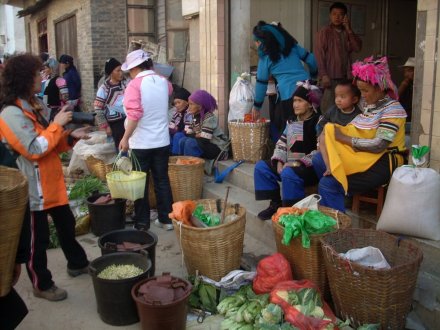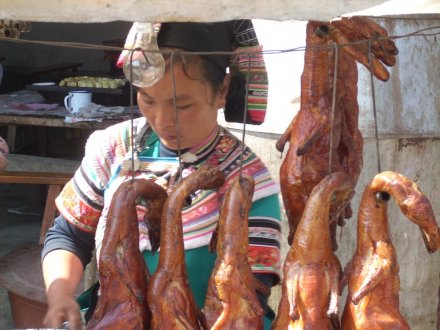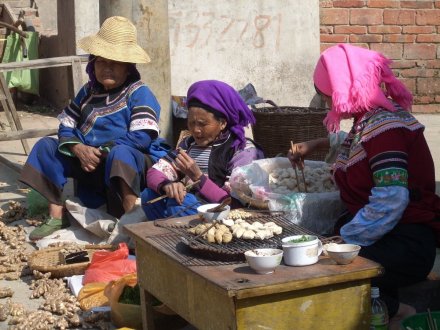 Where's Waldo?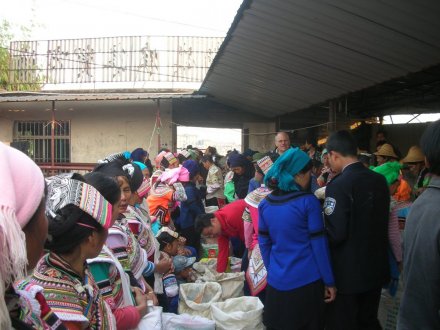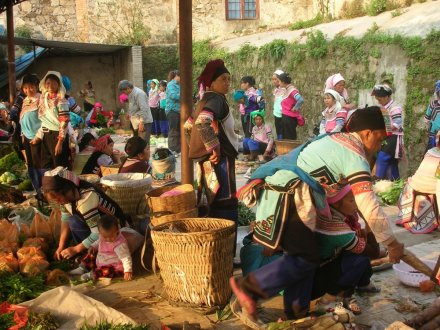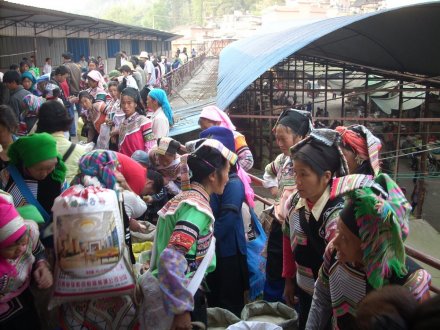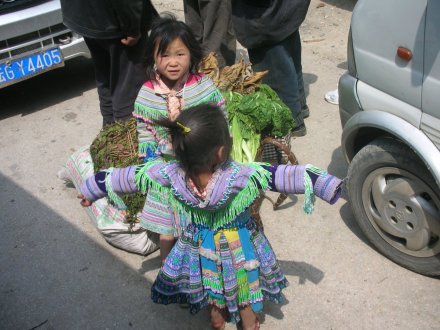 That's enough, I think, of that place. you get the picture, so to speak. I wish I could do more.
We're in Kunming now, and figure to get visas for Myanmar tomorrow. On the way up here, we stopped for a couple of nights in Jianshui. It's a nice place, and not even crowded with tourists. I uploaded a few pictures of the Confucian temple there. Actually, this first one is just a nice scene in the square outside the temple.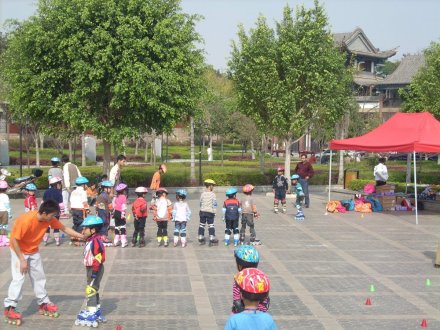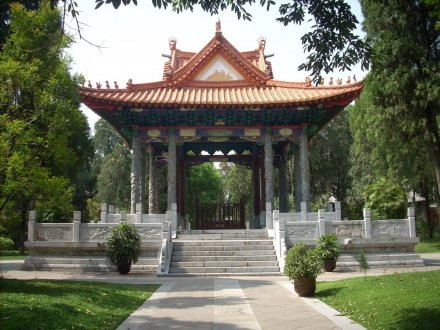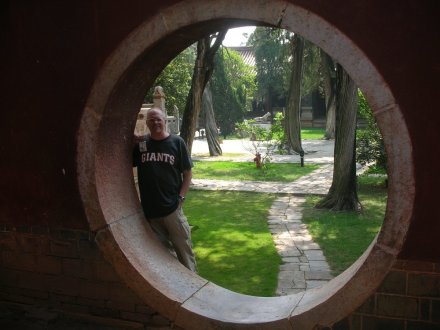 With that, I'll close for now. I don't know how internet access will be in Myanmar. I know there is access, but I don't know if it will be fast enough for blogging. I'll do my best. Meanwhile, Myung and I say: Be well, all of you.