I've been here in Guanajuato for, I think, five days, and it's still good. I like this mellow hostel, plus all but one night I've had this big room to myself. So far, there hasn't been any difficulty finding something to do. I thought I'd go back into diary mode and just show you where I went. These places and pictures wouldn't have merited posting back when I was lazy about doing it or there was no way for extended periods, but I liked the places okay.
Right in town is a garden called San Gabriel de Barrera.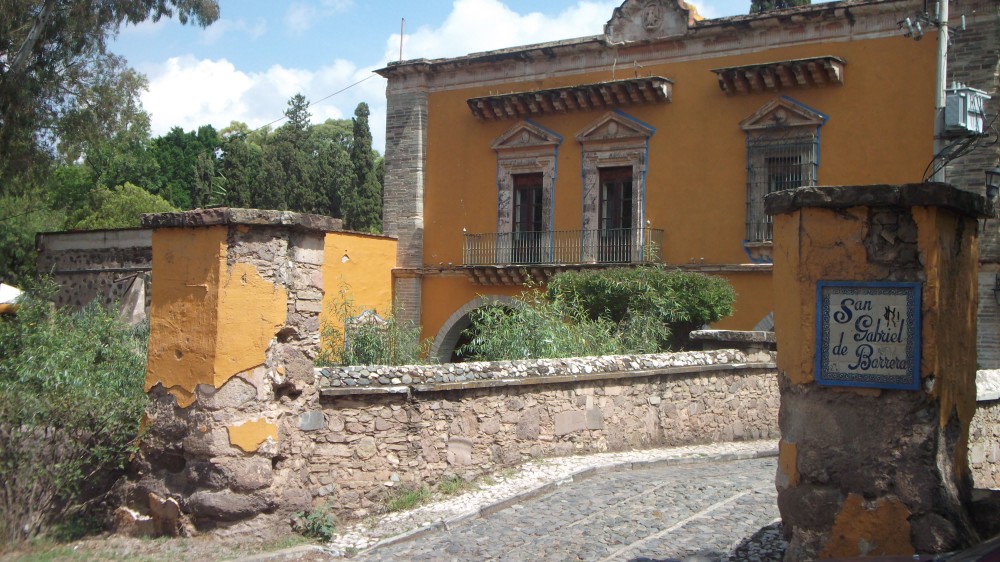 I thought is was nicer in person than my pictures indicate. Just imagine walking around in here for a couple of hours. There was no one else at all there, so it was tranquil.
I thought this stained glass window was nice,then I went around outside and circled back to it. It was even nicer from the outside.
A couple more…
The hotel part is probably nice on the inside.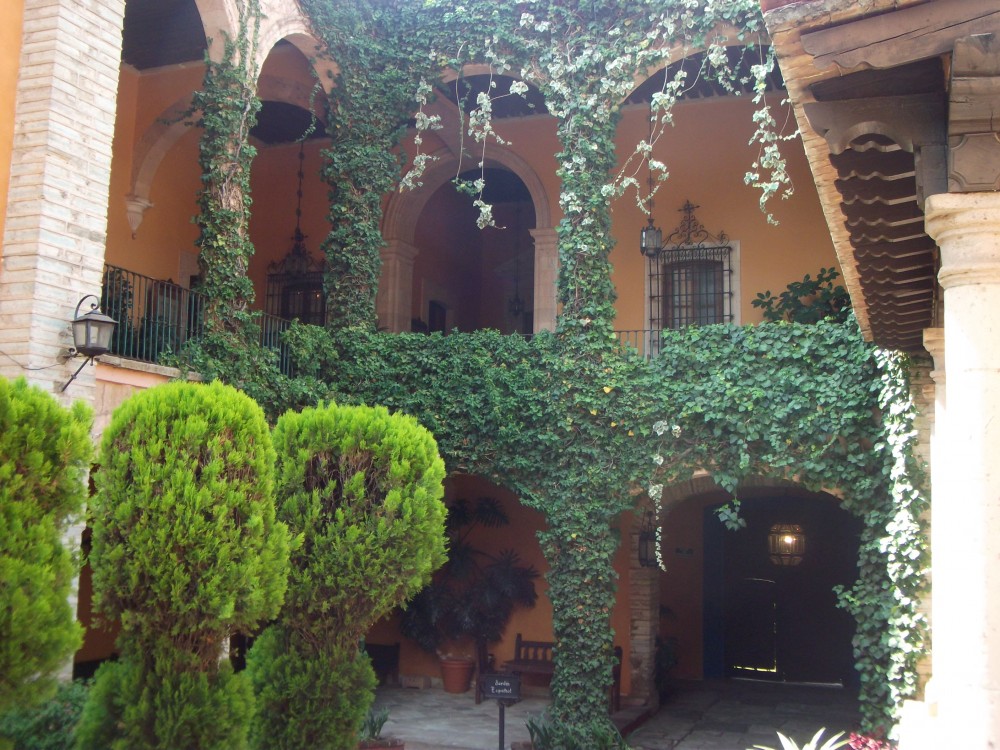 In the hills just out of town was an old mine. Many metals  were taken out of it from the late late 16th to late 19th century. It was of passing interest, but here is how it looks on the surface where visitors are allowed to go.


Visitors can't go down the entrance.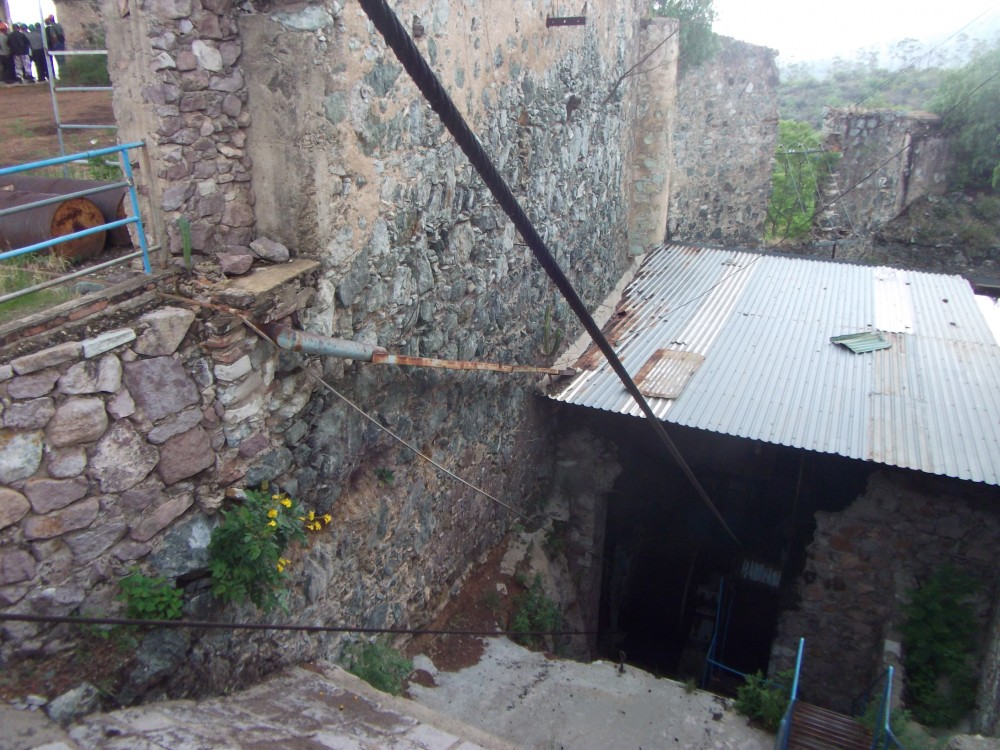 There's a view of Guanajuato from up there.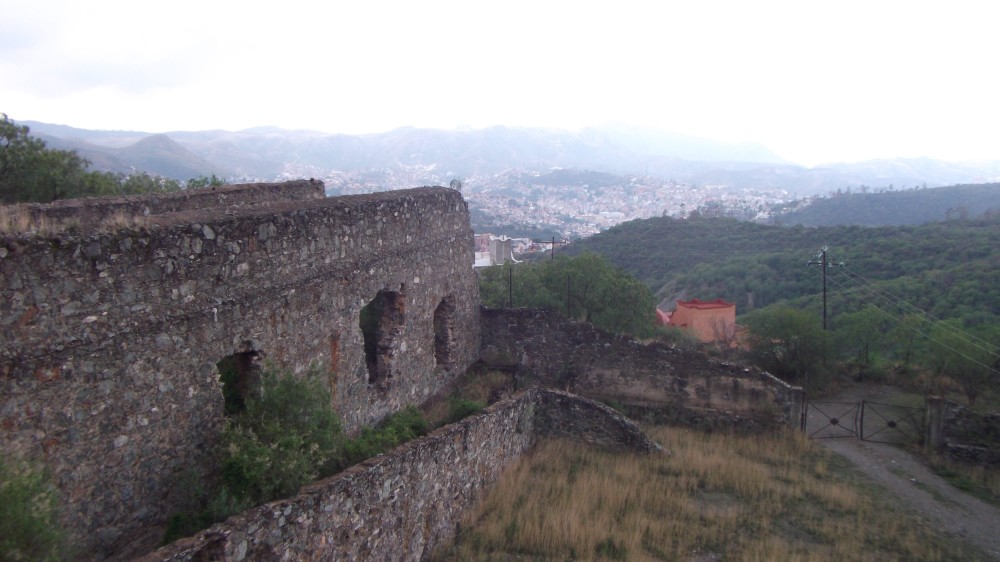 The day before yesterday was a fiesta before the opening of the floodgates on the dam in about two weeks. I'm told they do that to wash out the Guanajuato River bed. I'd like to see that, actually, but I doubt I'll be here that long. The fiesta ringed the reservoir and had carnival stuff like rides, food and hawkers. there was also tons of music,including overlapping electric groups.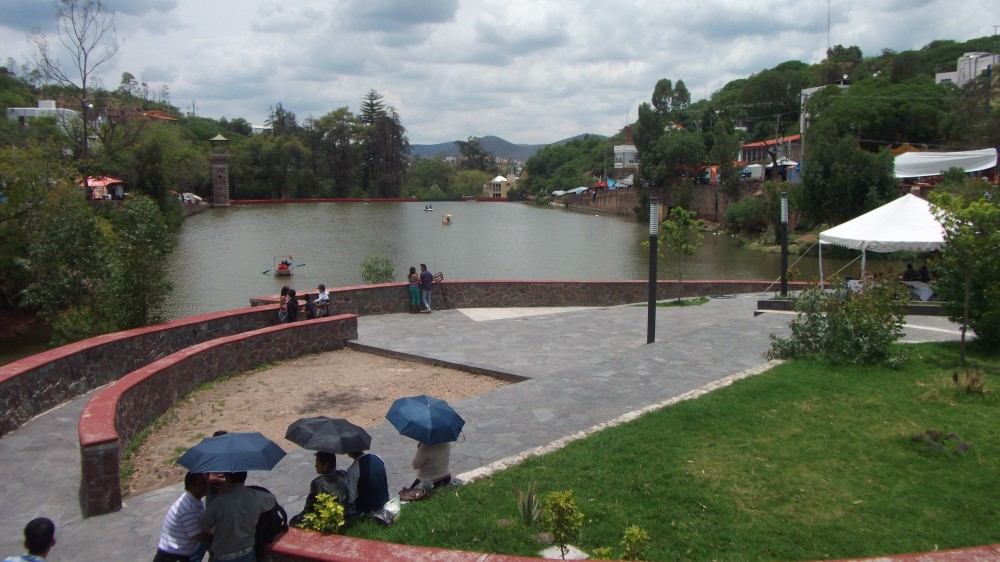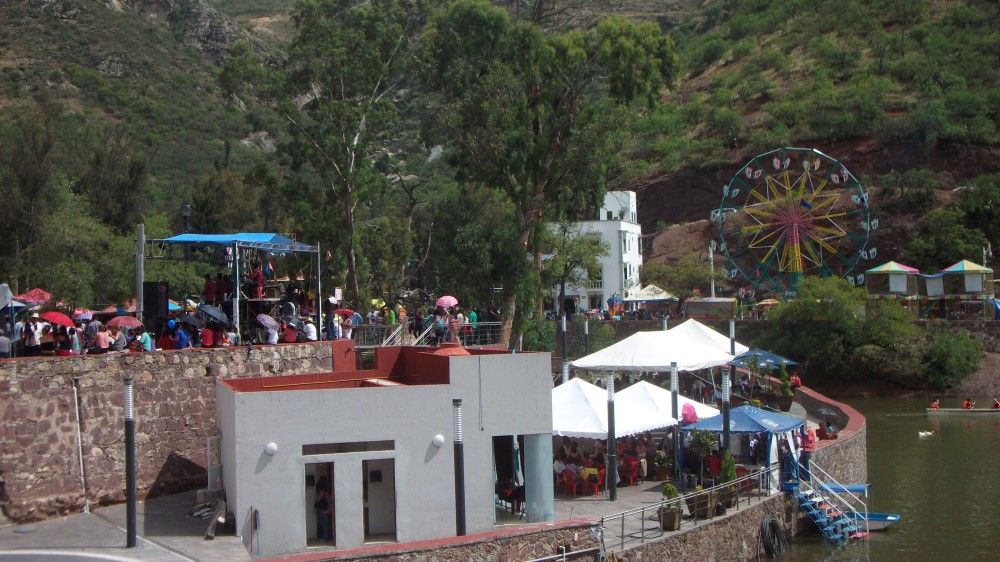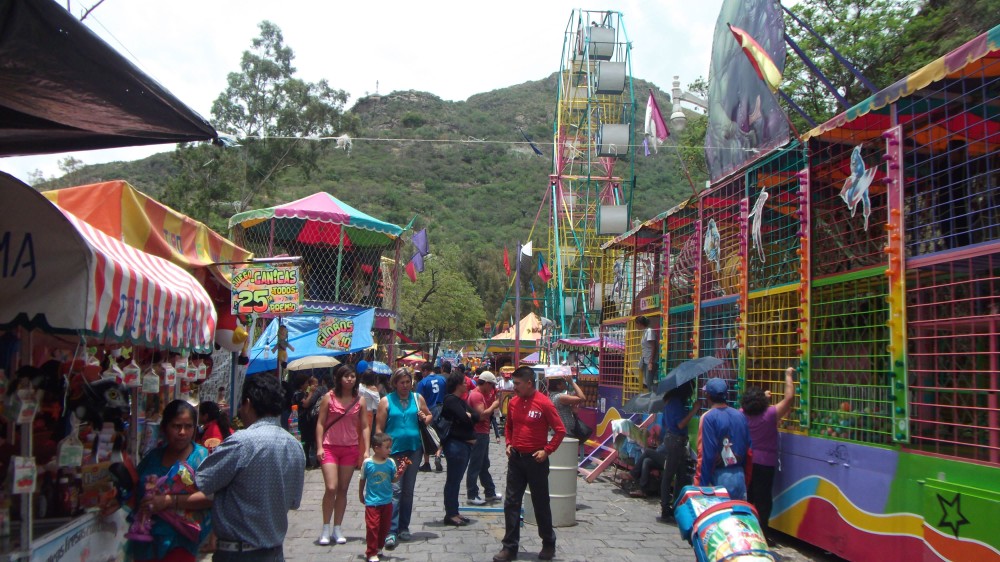 I wandered around there for about three hours till I was bored. A lot of Mexicans love boxing. there was an exhibition scheduled for the evening, but I didn't stick around for it.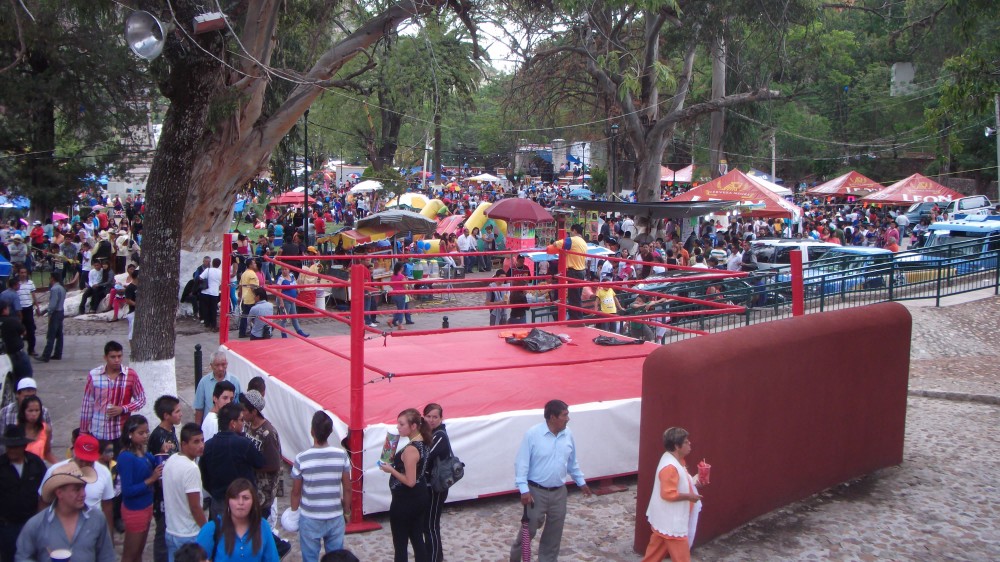 Other than that, it's been mostly wandering around or hanging out at the hostel with my computer, like now. The music school has an opera performance tonight at the Teatro Principal. It'll probably be okay, considering they are students. For 3 dollars, what have I got to lose?

Later….
Well, that could have been better. It was an hour of snippets of famous operas. A couple of the soloists weren't awful. I was hoping the university orchestra would be there, but there was just a student pianist. Oh, the chorus! "Weak" would be flattering.
The owner of this hostel asked me how long I am staying. I committed to two more nights. Maybe it will be time to go then. Meanwhile, hasta luego.