It's windy and rainy here today, plus I really don't feel like going out. I might as well finish up with San Miguel.
My time here has been mostly social. The people at this hostel have been good company, but they are all leaving Saturday except one who is moving to a house sometime soon. It's a good time to go. If a photo op arises today, I'll take a picture of us.
Meanwhile, here are a few shots of town. San Miguel is attractive in it's own way, but you may get the feeling you've seen these pictures before. Here's around the cathedral…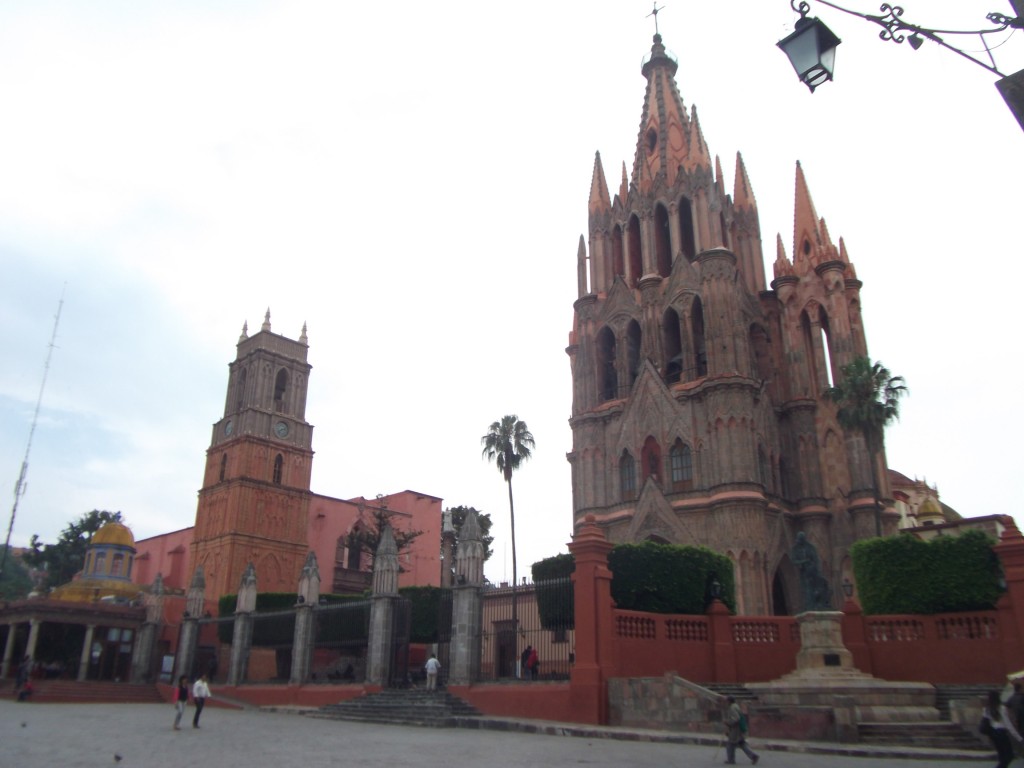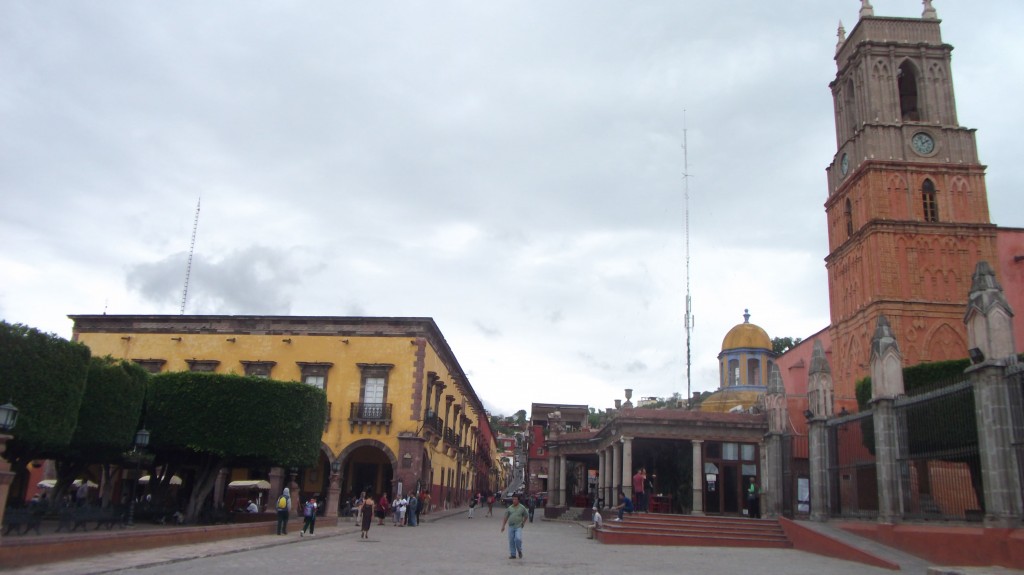 … and here are street shots…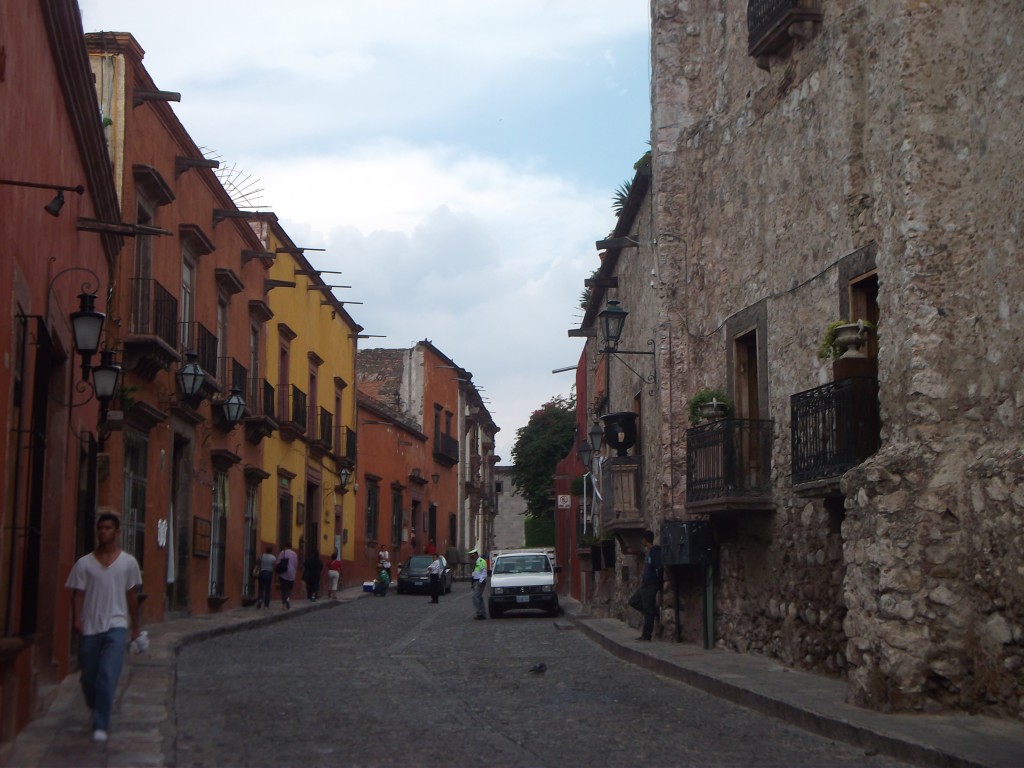 … Here is the front of my hostel. Well, at least the red door is the entrance.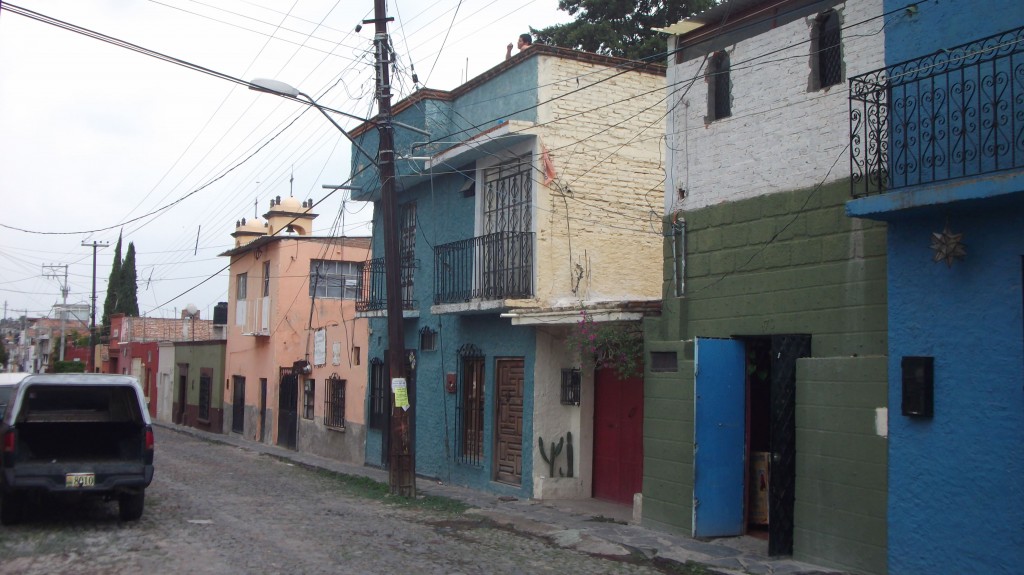 And here is the front of a cute little church next door. I don't know how many churches are in most towns, including this many, but it's a lot.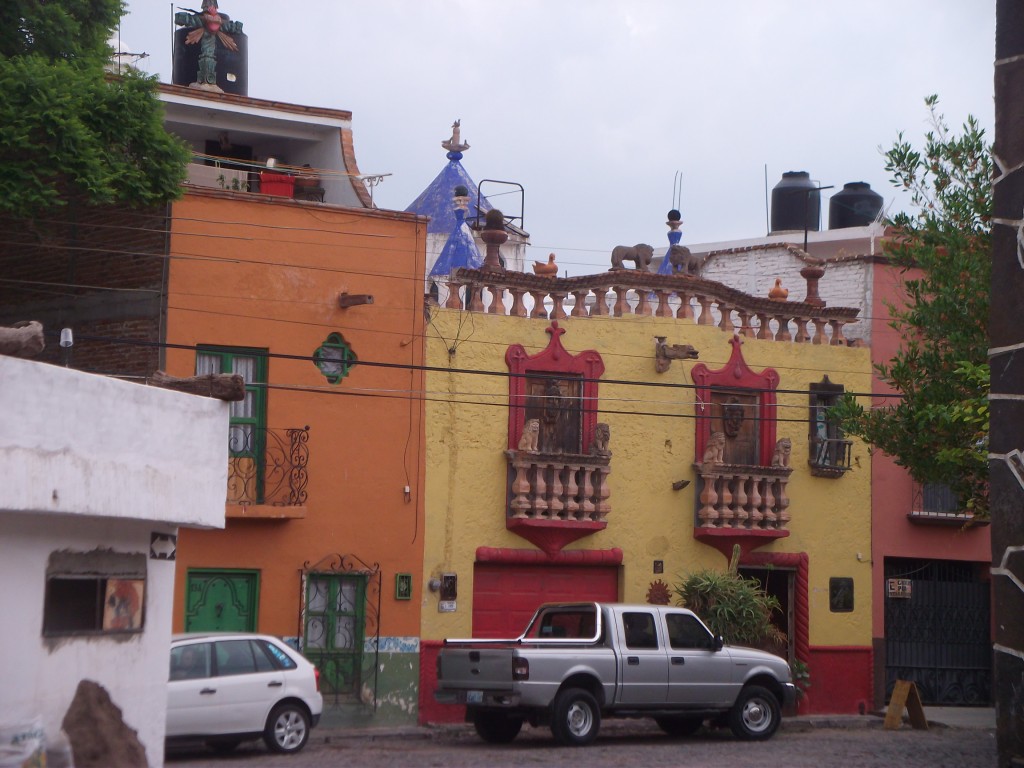 I'm off to Guanajuato tomorrow. Talk to you from there. Be well, all of you.